Have you ever wanted to live out your barista dreams without having to leave your house? You've come to the right place, then!
We've rounded up the best coffee shop simulators for Android and iOS you could try. These apps let you experience the joys of handling a coffee shop, from creating tasty drinks to managing your inventory.
These let you renovate your café, unlock new drinks, and have fun getting to know your clients. Whether you're a coffee enthusiast or just looking for a fun way to pass the time, these simulators offer a delightful escape into the world of caffeine and customer service. Let's get into it!
1. Own Coffee Shop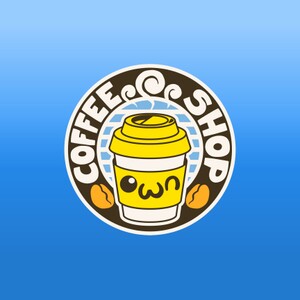 If you're looking for a way to bring your caffeine dreams to life, this is just the app for you. This idle game will have you tapping away as you build your very own empire. With a range of locations to open up shop and an ever-growing number of guests, you'll be brewing up a storm in no time!
From the moment you start playing, you'll be hooked on the thrilling journey of becoming the top barista owner in town. The game's story system adds a charming touch, letting you meet and get to know your customers on a personal level. And solving their problems adds a layer of challenge that keeps the game engaging.
The tapping feature to bring in customers is incredibly satisfying. And the ability to upgrade your place and supplies add a strategic aspect that will keep you coming back for more. Opening coffee stalls in different locations and unlocking new recipes adds even more excitement to the game.
But what really sets this one apart is its ability to let you collect money even when you're not here. This feature is a game changer for those of us who can't spend all day glued to our screens.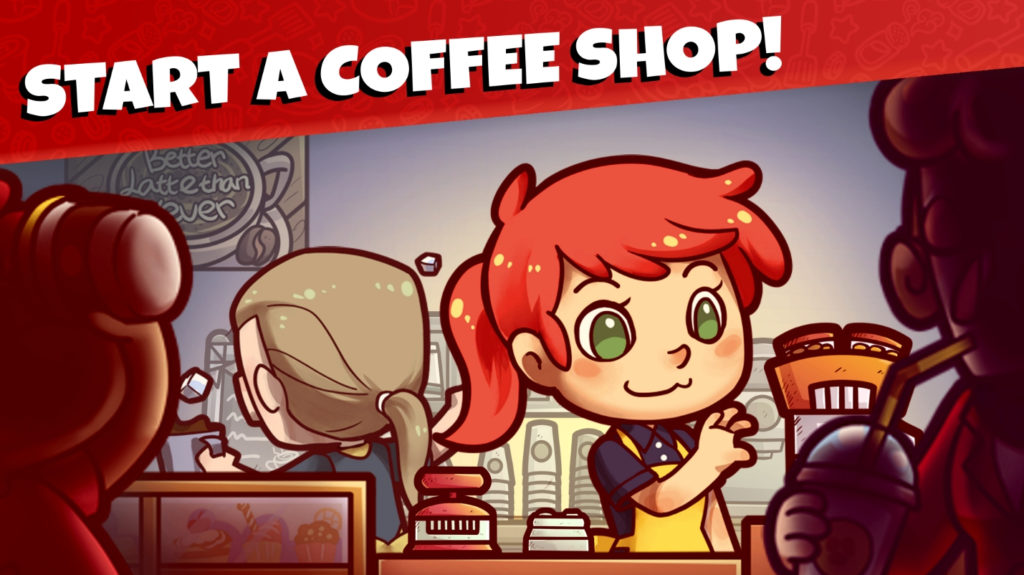 You may also like: 9 Best Dating Simulator Games
2. Coffee Shop 3D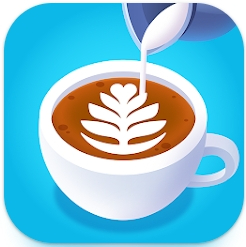 If you're a caffeine addict, you'll be completely hooked on this game for sure. It's a fun and engaging way to explore the art of coffee-making. You'll definitely appreciate the level of detail and creativity put into this game. The app takes you through the crazy barista's routine, where you'll discover the secrets to making the perfect cup of coffee using various cooking utensils step by step.
From brewing custom blends to decorating your cups with unique designs, this game has it all. One of the best things about this one is the visuals and sounds. They are incredibly realistic, making you feel like you're in a real cafeteria. The animations are smooth, and the sound effects of brewing coffee, grinding beans, and pouring milk are so satisfying.
The game starts easy, but as you progress through the levels, things get more complex and exciting. You get to experiment with new ingredients, unlock custom designs, and ultimately become the best barista in town. And With each new level, you'll learn new techniques that you can use in real life.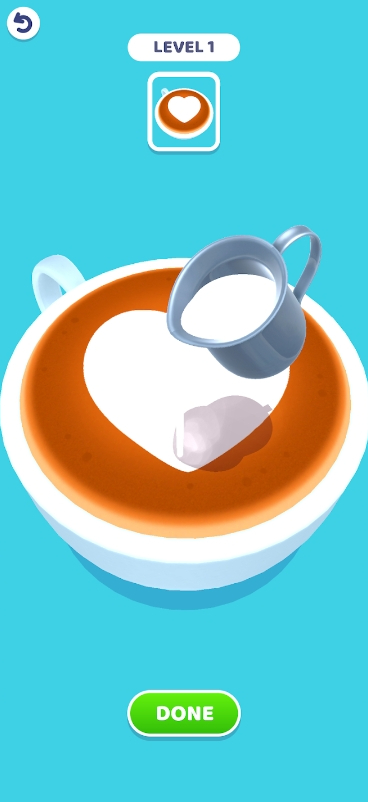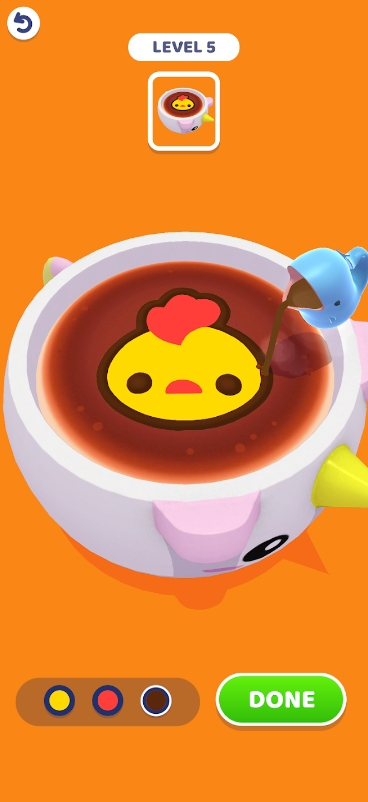 3. Idle Coffee Shop Tycoon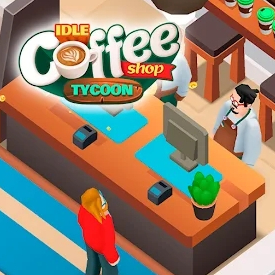 Have you ever dreamt of owning a cafeteria? Well, this app lets you do just that. It's g fun little game to play during your downtime: it won't bother you too much while still keeping your attention on it. This app has it all: you'll get to start a garden, unlock new recipes, and try to satisfy all the clients,
But let's dive in a bit deeper, shall we? The game covers innovative mechanics of orchard harvest. It adds a fun twist to the traditional sim as you get to control all the smallest details.
Speaking of food and drinks, there's a huge selection of those. There's everything from classic coffee options to tasty snacks and more. And if that's not enough, you find new places to buy food items from.
It's important to keep the clients satisfied to avoid bad reviews, but VIP customers can really make a difference. Impress them, and they'll use their influence to give your place a boost.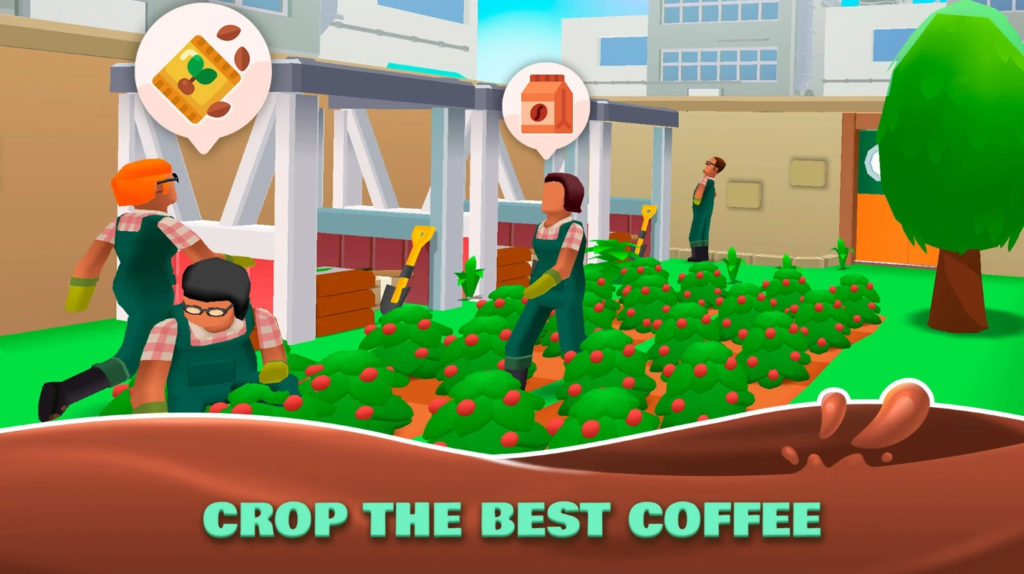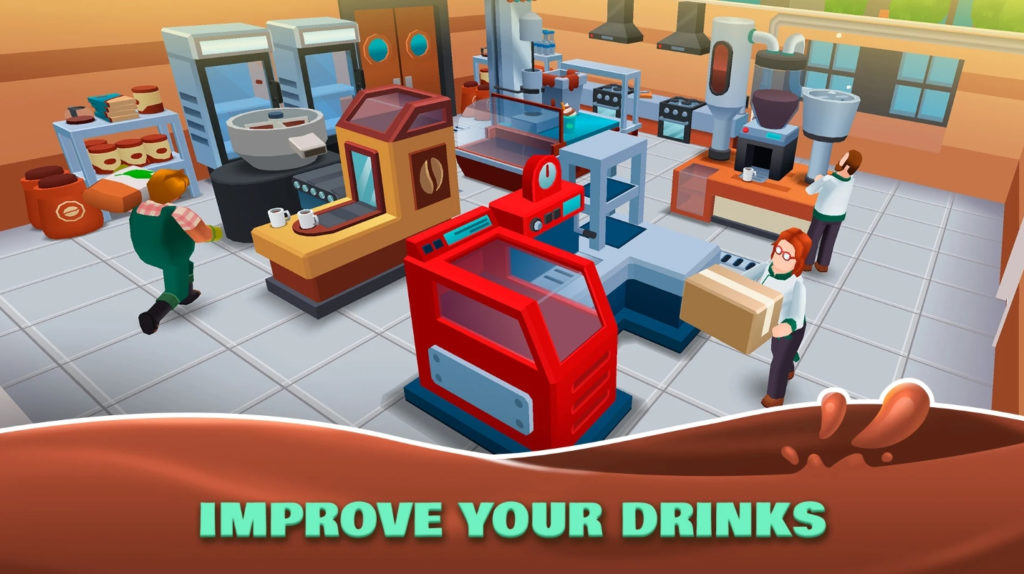 4. My Cafe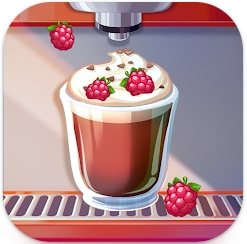 That's a café sim that's both fun and challenging. It is perfect for all the aspiring entrepreneurs out there who dream of handling a café. You'll get to manage your own diner and team and use your culinary skills to turn your humble little cafe into an award-winning restaurant.
From pouring delicious coffee to cooking unbelievable meals, there's never a dull moment in this game. The game lets you add a personal touch to the shop by picking decor and styling in general. With tons of decor styles to try and the ability to position furniture wherever you want, you can truly make acafé personal.
But the fun doesn't stop there! The game lets you learn all about your clients, from their fave orders to unique demands. It's up to you to keep them happy and coming back for more.
One major highlight of this game is the social aspect. You can invite your friends to play, and by doing so, you'll have the chance to compete and compare scores with them. Plus, you'll get access to extra perks that only come from having a thriving café.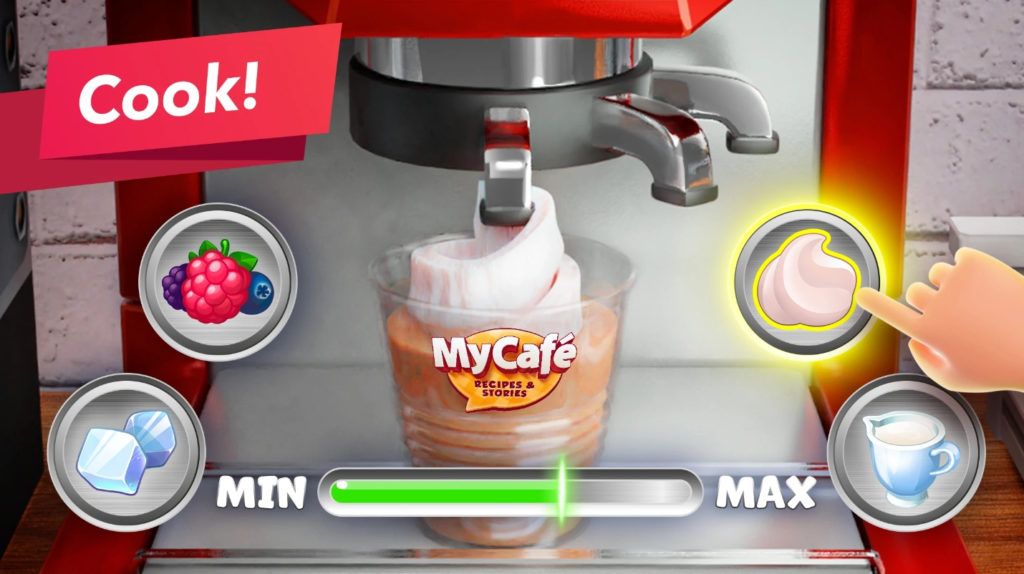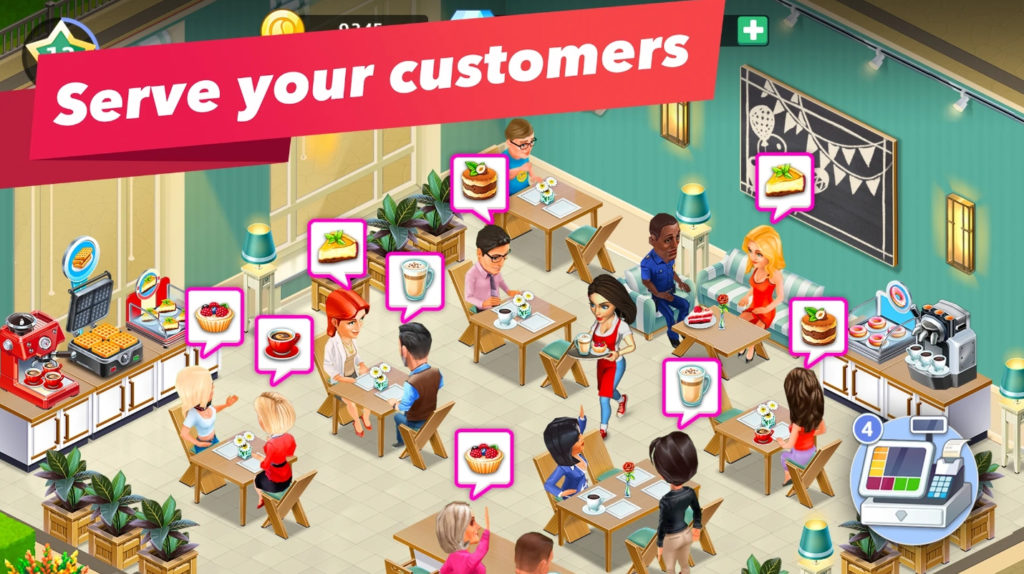 Check also: 11 Best Decision Making Games
5. My Coffee Shop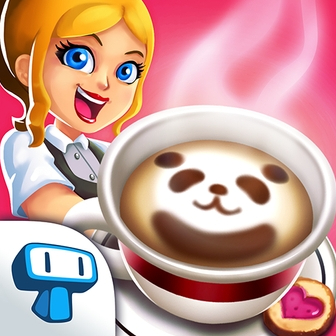 This game is a treat for all the coffee lovers out there. It's loaded with fun, creativity, and challenges that will keep you glued to your screen for hours on end. The game is all about managing your cafeteria and providing the best service to your customers.
Hereby, it has 45 levels, so you will never get bored. As you progress through the levels, you'll be required to make a variety of dishes, ranging from toast and pancakes to cupcakes and croissants. You'll also have to serve drinks like milkshakes, and green tea but of course, the best cafe in town.
And each level is more challenging than the last, so you have to constantly think on your feet to keep up with your customer's demands. The game makes sure you get a fully realistic experience, too.
You have ingredients that can quickly get burnt if not properly monitored, and your customers can be unpredictable, yet all in good fun. It's up to you to manage your shop efficiently and serve the beverages successfully, all against the clock for higher scores.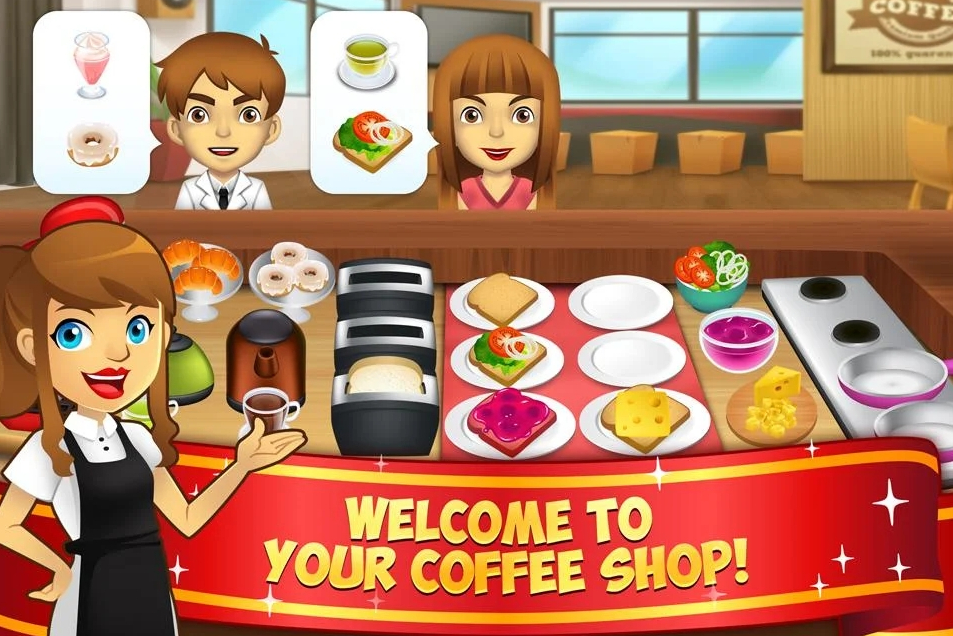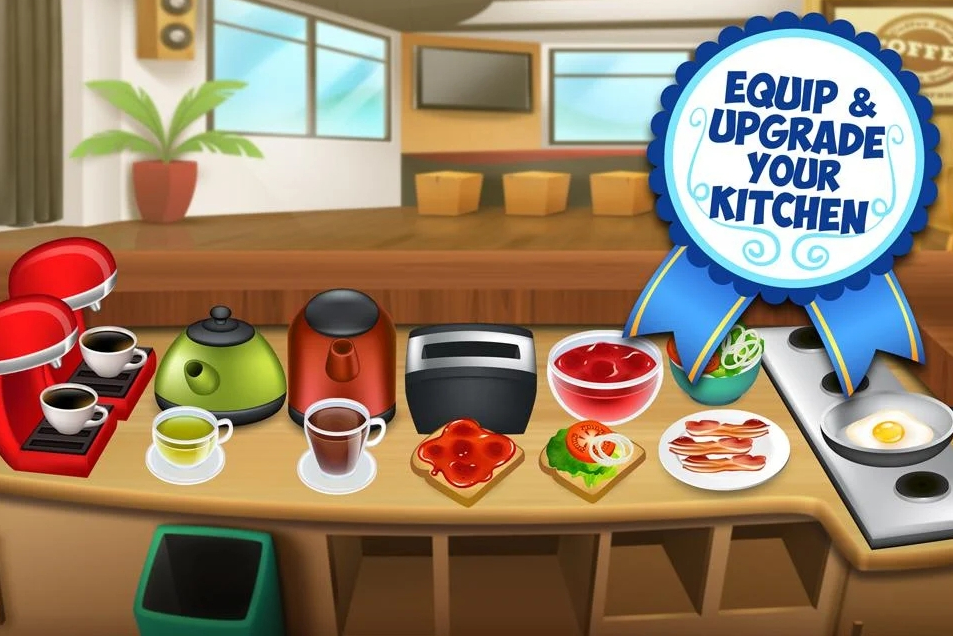 6. Idle Coffee Corp
It's a fun and addictive game to build an empire. There are tons of things for you to do here from hiring the best staff to unlocking new menu items.
But it doesn't stop there. Investing smartly in your coffee game can not only boost your economy but can also pave the way for scaling up your business. Imagine expertly crafted coffee that can stand up to the competition: you can achieve that by hiring specialized managers.
All of them possess unique skills to increase your staff encouragement and streamline your operations. This, in turn, lets you focus on what matters: the quality of your coffee and service. In essence, building a successful and thriving coffee shop is all about perfecting the little things that can make a big impact.
The game lets you earn idle cash even when you're offline, which is perfect for those of us who love to multitask. The game also includes a prestige feature, that lets you reset and start over with even more rewards and perks. It's an ideal way to keep the game interesting and challenging, even after you've grown your coffee empire to its fullest potential. You can also play offline at any time needed.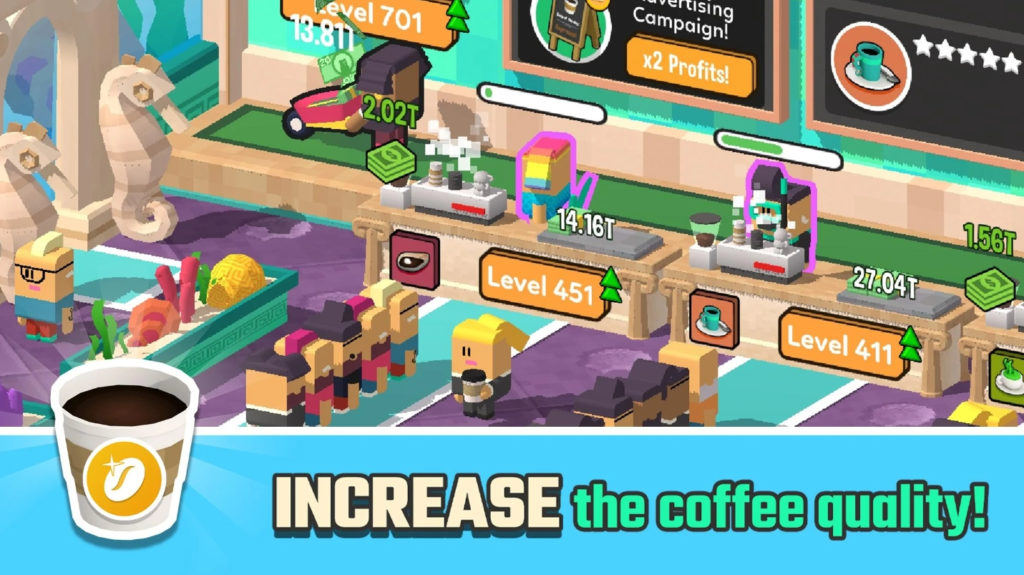 You may also check: 15 Best Match and Merge Games
7. Coffee Craze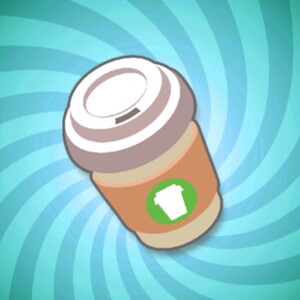 To wrap up, we have a game to live out your wildest dreams. As an entrepreneur, you'll get to modify your place, serve tasty drinks, and watch as your empire grows.
This game is the ideal combination of sim and idle gaming. You can manage and grow your shops, even when you're offline. Your coffee stations continue producing, which means you can gain cash even when you're not playing. It's the ultimate way to make money while you sleep!
And when you're actively playing, you can elevate your supplies and increase your income. With up to 30 stations in each shop, there is always smth new and exciting to unlock. And once you do, your buyers will be more and more satisfied with the drinks you offer!
You can also decorate the shop by your will, and there are tons of options to try here. The thing you'll surely appreciate about this one is its attention to detail. The visuals are beautiful, and the coffee stations are realistic and varied. Plus, the soundtrack is catchy and fun and will keep you coming back for more.