A great amount of money wasted on dresses… A wardrobe groaned with dozens of apparels… A mania of buying fresh dresses every week… If you consider yourself to such a category of people, this post will be priceless for you.
It is a well-known fact that everything is getting rental today. Dresses are among the most demanded things to be rented. That is why the choice of them is really wide. At the same time, it will be a great solution to your problem.
We suggest you extremely beneficial tools to rent dresses – apps. Following links below, you will be able to install apps from the App Store or Google Play and rent any dress instantly.
What is more, all these apps are free. Why should you waste money on paid apps, if there are thousands of dresses waiting for you?
1. Flyrobe – Fashion on Rent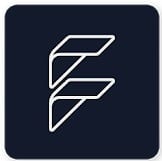 To begin with, we want to present to you this cool app. Flyrobe will let you look gorgeous, whatever the occasion.
The app is suggesting fashionable clothes for men and women. But as we are interested in dresses, let's talk about them in more detail.
With this app, you will be able to choose a dress by a famous brand or designer. That's why your dress will meet all current trends' requirements.
As for the choice of dresses, the app will surprise you as well. You will have access to thousands of amazing dresses to be rented. A collection includes Usual, Official, Cocktail, Bridal, Ethnic dresses, and so on.
For your convenience and quicker choice, you will be able to use a powerful searching system, filter, etc., as well as study various sections (f.g. New arrivals).
When dresses are chosen, it won't be difficult at all to rent it. Just choose a size, payment method, and your address. In the shortest time, you will receive the dress of your dream.
Besides, renting dresses beforehand will be available as well. You can book from 2 days up to 4 months in advance. Isn't it great?
As for the period you can own a dress, it varies from 4 to 8 days.
One more advantage is that you will be able to request for Custom fitting. After this service, any dress will look flawless on you.
Like any other company, this one supports a system of discounts and deals. Thus, you will be able to spend a minimal sum of money for rent.
Also, the app will become your personal assistant allowing to discover the world of fashion. Right there you will find the newest information about current trends.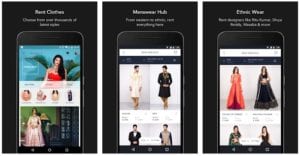 2. Rent the Runway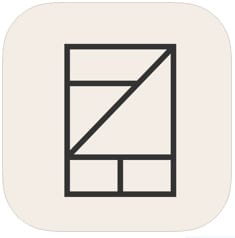 The next excellent app on our list is called Rent the Runway. It is the very thing that will let you create a new look every day. Alternatively, you will have a chance to approve yourself as a trendsetter on any occasion.
First of all, with this awesome app, you will have thousands of dresses at your fingertips. Each of them is really unique. That's why every fashion-monger will find everything dear to her taste.
As for renting, the app's concept is so attractive. The reason for it is that it supports three variants of renting.
Firstly, you can choose any dress from the app and rent it for one time. To make you calm down, the company will also send you a backup size. That's really a cool option. In the end, you can return it for free by dropping it at a UPS dropbox. Also, there won't need to clean a dress. By the way, the duration of owning a dress will be up to 4 days.
Two other variants are quite similar to each other. In both cases, you will have to purchase a membership. After that, renting four dresses at once will be available for you. Furthermore, renting includes free shipping, insurance, and dry cleaning. The main difference is that in one case you will be able to change these 4 dresses every month, while in another case changing clothes at any time will be available.
As for the subscription, you will be able to pause or cancel it anytime. Be sure that this subscription will be paid back. It will be more rational than renting dresses regularly.
What makes the app user-friendly is its capability of supporting lists of styles. You will be able to create your own custom lists and add dresses to them according to occasions they were designed.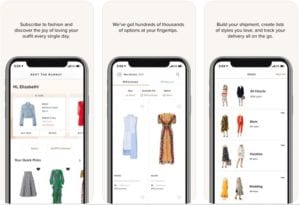 3. Style Theory: Rent, Wear, Swap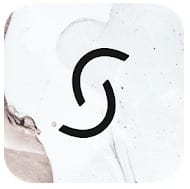 Only several steps separate you from luxury dresses. Just open the Style Theory app, choose a dress and receive it in the shortest time.
The thing that you will like here is a great collection of dresses suggested. Moreover, all of them will be sorted by categories in accordance with their style. You will be able to choose even 3 dresses at once for renting. Finally, they will be delivered in perfect condition.
Apart from this, scheduling a dress renting up to 3 weeks will be available too.
The app's developers also offer you to purchase a monthly subscription. It will let you discover the collection of more than 30 thousand dresses of above 30 brands. Also, the subscription includes free dry-cleaning, delivery, and pick-up. Besides, you will be given size recommendations by top stylists. And also, every user can pause or cancel the shipment of a dress.
The main thing is that you will be able to swap dresses unlimitedly every month.
As a bonus, premium users will have access to renting not only dresses but also accessories, bags, and so on. They will complete your look perfectly.
As you can see, everything will be possible with this great subscription. But as for the app's basic features, the app good by itself as well.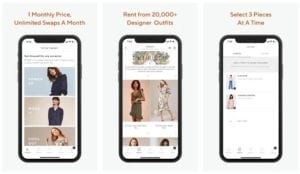 4. Rent My Wardrobe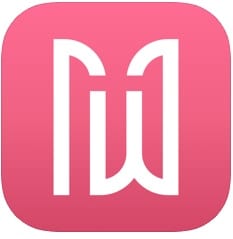 One more fantastic app for renting dresses is called Rent My Wardrobe. It will become an effective assistant for you in this matter.
With the help of this app, you will be able to choose any dress from a large collection. The main difference of the app is that in this case, real people but not companies lend dresses.
What makes the app standout is its built-in filtering system. Due to it, you can set a certain color, size, style, and even location of a dress' owner.
After that, selecting a rental day will be the second step. Alternatively, you will be able to chat with a dress' owner directly at the app and choose the most appropriate time and place.
The app is considered to be unique because of the app's community. Thus, you can view dresses' reviews on several parameters and read comments of people who have already rented this or that dress.
One more thing that you will definitely like is the app's user interface. It will be so convenient to use. Such features as Adding a dress to favorites or Sharing via social media will make the app's use more pleasant. Besides, the design is also well-designed.
Also, if you also have dozens of beautiful dresses in your closet, you can lend them to other people. It will be feasible with this great app.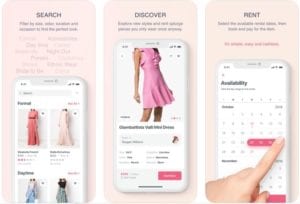 5. RENT IT BAE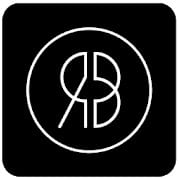 RENT IT BAE is our next app to be observed. Install it and make yourself sure how good it is.
The app will provide you with access to thousands of dresses. For quicker search, you will be able to use filtering by color, price, size, occasion, and brand. Apart from this, you can always add a dress to favorites or share it with friends from the app directly.
Also, in this case, you will be able to choose any of the two rent options.
Well, you can rent any dress for one time. It will be so suitable if you don't have a dress for a Saturday party or the wedding of your best friend.
Also, you can purchase a subscription and rent two dresses at one time. Moreover, they will be completed by one piece of accessory. You will be able to return them at any time to choose a new set of clothes.
As for the payment, it will be available with the app's built-in payment system. When your rent is paid, you will be able to track your order anytime.
Finally, we can't help mentioning that the app offers discounts and special offers to its users. It is one more reason to install this fantastic app.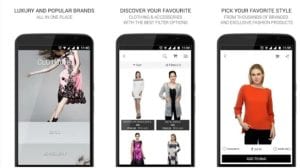 You may also like: 9 Best Mirror apps for Android & iOS
6. Armarium – Rent High Fashion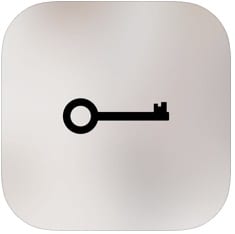 If you need an exclusive dress designed by world-known stylists, Armarium is the app that you've been searching for.
You can rent any dress from a wide range of them suggested by the app. To make your choice best, you will be able to use the app's filter by size, color, brand, or delivery date. Renting will be available up to 4 days.
With this app, you can also use the service of stylists. You will be able to ask for advice by chatting or calling them. Depending on the information on your profile, stylists will do their best to make you look fantastic.
Of you live in the NY area, you can meet with a stylist at the showroom as well as use a tailor's service to make a dress fit you.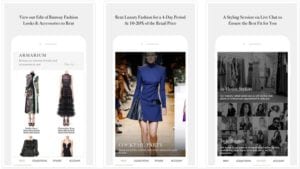 7. Lend Her Look – Rent, Lend & Sell Clothes Online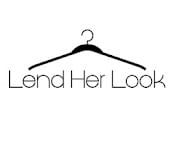 Lend Her Look is an all-in-one app that you will like for sure. We highly recommend you to install it because its capabilities are really endless.
In this app, you can rent any dress you like. It remains to choose an item from the Dress category, or use the searching system.
Moreover, the app has a feature that will help you a lot. By saying this, we mean that you will be able to filter by location. All the results will be shown on an interactive map. So you will get a great opportunity to try a dress on before renting.
Apart from this, lending a dress will be available as well. You can place photos of clothes. There is no need to be worried because the app will help you find renters at once. It will generate an ad with an ability to share in all social media.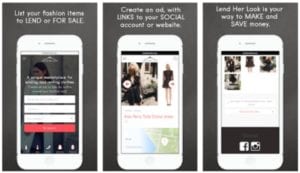 8. Le Tote – Fashion for Rent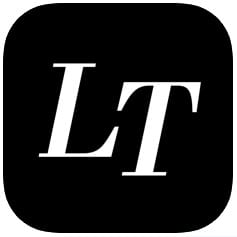 One more app that will provide you access to unlimited renting is Le Tote.
With this app, you will have thousands of dress models at your fingertips. Just rent a dress, receive it, and enjoy your look.
By the way, the app includes renting not only dresses but also other items of clothes or accessories. They will become a great addition to your look.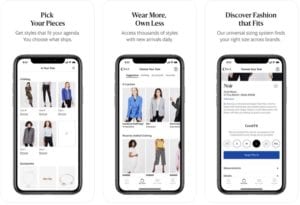 9. Rent An Attire

Are you from India? Or maybe you are going to have a party in Indian style? If you give an affirmative answer, the app will be a perfect choice for you.
The Rent An Attire app offers a gorgeous collection of Indian clothes to be rented. You will be able to choose any dress of various styles (wedding as well). Moreover, you will find something special regardless of the occasion. Thus, you can become an owner of a luxury dress form 3 up to 10 days.
In addition, if you want to find a suit for a man in Indian style, the app will help you too. It offers many models, even for grooms.
Nevertheless, keep in mind that renting will be available only in certain cities – Pune, Delhi, and Dehradun.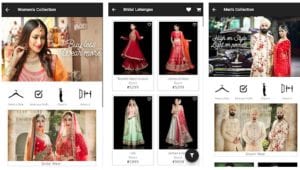 By the way, we have a whole post devoted to Indian culture. You can find it here.