Strip poker is an unusual kind of traditional poker. The most important rule here is that the player who loses the round must take off his clothes.
You can use any kind of poker for this game. Thus, there are many different kinds of poker apps.
Choose the most attractive app from this list and spend an interesting and intriguing evening.
1. Blackjack Legends: 21 Online Multiplayer Casino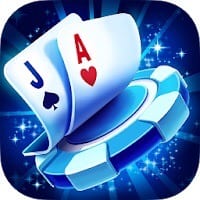 The Blackjack Legends: 21 Online Multiplayer Casino is another great social platform for playing strip poker.
The interesting thing starts right after you launch the application. It offers to log in using Facebook, guest login or register.
In general, the idea of authorization through a social network is quite popular. But still, in this case, it is very convenient.
Guest mode is a demo entrance to the game. You are randomly generated many chips, usually no more than 10 thousand. This is used to try out all the features of the game. There are no restrictions on the guest mode.
Sign in and go to the room. Hundreds or even thousands of different tables with players are waiting for you.
Here you can choose tables on the principle of small or large blinds, scrolling the wheel on the bottom. You can scroll the tables above Lobby with your finger.
To start the game, click on Play Now. At the top, you will see the social menu.
You can also seat one of your friends on the table, which will make the game more fun and interesting.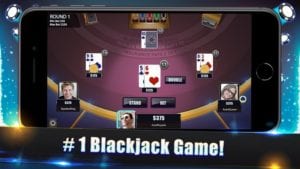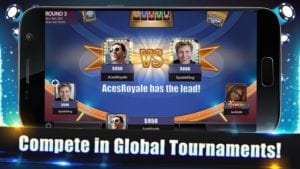 Gifts and extra chips are also available for attracting friends or playing in the game.
You may also like: 12 Best Offline card games for Android & iOS
2. Texas Holdem Poker: Pokerbot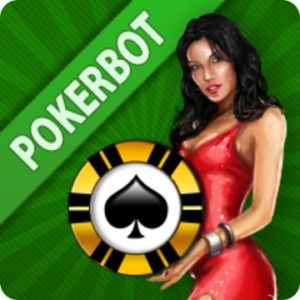 Texas Holdem Poker is an app that gives you a great opportunity to play a great game of cards.
Do you surely want to play a card game quickly and conveniently? Then this program is definitely for you. It lets you choose your bets before you start playing. The bets are flop, river, and others.
Participants should have a good mix of all the cards and start playing. The app is handy because you will be playing online. You will not need to take the cards on the road or on the beach. You will be able to forget about the old cards, you will only need a mobile device.
The program provides many types of card games that you can start playing immediately. You can play with real people and bots. You will be able to choose the tables for the games. To all of the above, you can also try to play extra apps here. Bonus apps will add chips and you can play longer.
There are a huge number of entertaining card spaces, game pirates. Try to score as many bonuses as you can and walk away with big winnings.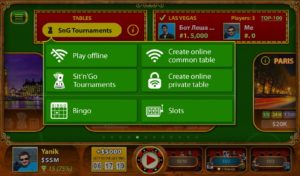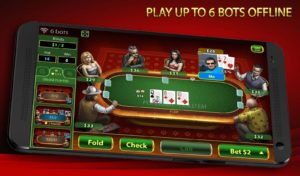 Texas Holdem Poker is great for people who play in big companies. In the program, you can not only learn how to play cards properly but also have an interesting time.
3. Spin Poker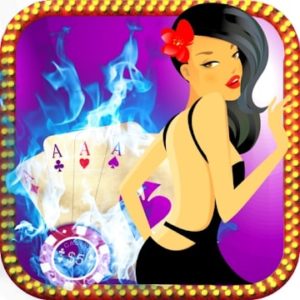 Would you like to play the machines from the heart? Then the Spin Poker app is definitely for you. You will be able to place bets and play poker. There is also a regular casino machine. Place your bets and win prizes.
To get more rewards, you need as many of the same icons in a row as possible. Choose your betting amounts and play in different fields. The app will keep track of your achievements and show you analytics.
The program has many features. You will be able to play as much as you want and there is no limit. This is the app that has a built-in casino and fans of this game will love it. You can make enough money from the games, for this, take part in different games and break the jackpot.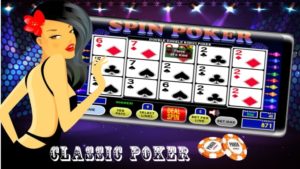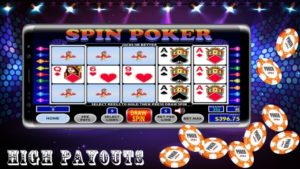 The app is free. The interface and graphics of the app are top-notch. Invite your friends and family and collect lots of rewards.
4. Adult Fun Poker – with Strip Poker Rules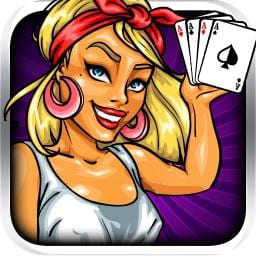 Adult Fun Poker – with Strip Poker Rules is one of the most popular poker apps for conditional chips among social network users.
Thousands of players meet every day at WPC virtual tables and compete in Texas Hold'em and Omaha.
Also here you can take part in weekly tournaments and Sit-n-Go matches. Beginners learn the basics of the most popular card game.
While more experienced players find friends and worthy opponents.
To play the game Adult Fun Poker – with Strip Poker Rules you just run the application in any popular social network.
Especially for beginners, there is an interactive training. Through this, you will quickly understand all the nuances of the game. At any time of day, you will always find rivals among thousands of players in the network.
The intuitive interface is like a real poker room. But the appearance of the main menu emphasizes the entertaining nature of the app Adult Fun Poker – with Strip Poker Rules.
At the top is your avatar, the number of chips available and the game store. At the bottom, there are 5 tabs where you can choose one of the game types.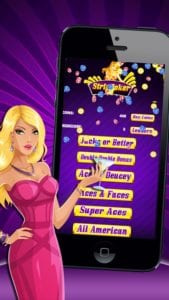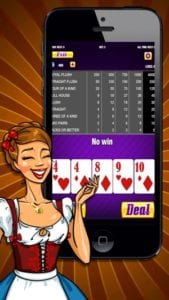 Do not forget about rewards for collecting combinations or winning over your opponent. For each such victory, you will get a medal, which will be displayed on your achievements list.


5. Poker Offline: Texas Holdem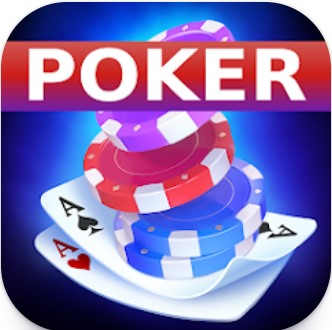 Poker Offline: Texas Holdem is the most popular poker app.
For beginners, it is a great way to learn to play poker. It is also a good opportunity to spend time with friends while playing online. Besides, you can play offline.
Firstly, all you need to do to play is register on any social network. Secondly, the features and the number of players.
The app Poker Offline: Texas Holdem is also a casino simulator in which you can even play mini games.
In this case, the application interface is very like a real poker room. On the left side, there is an avatar and a starting bankroll – your chips. At the bottom is the lobby, where you can choose the type of poker and the type of game.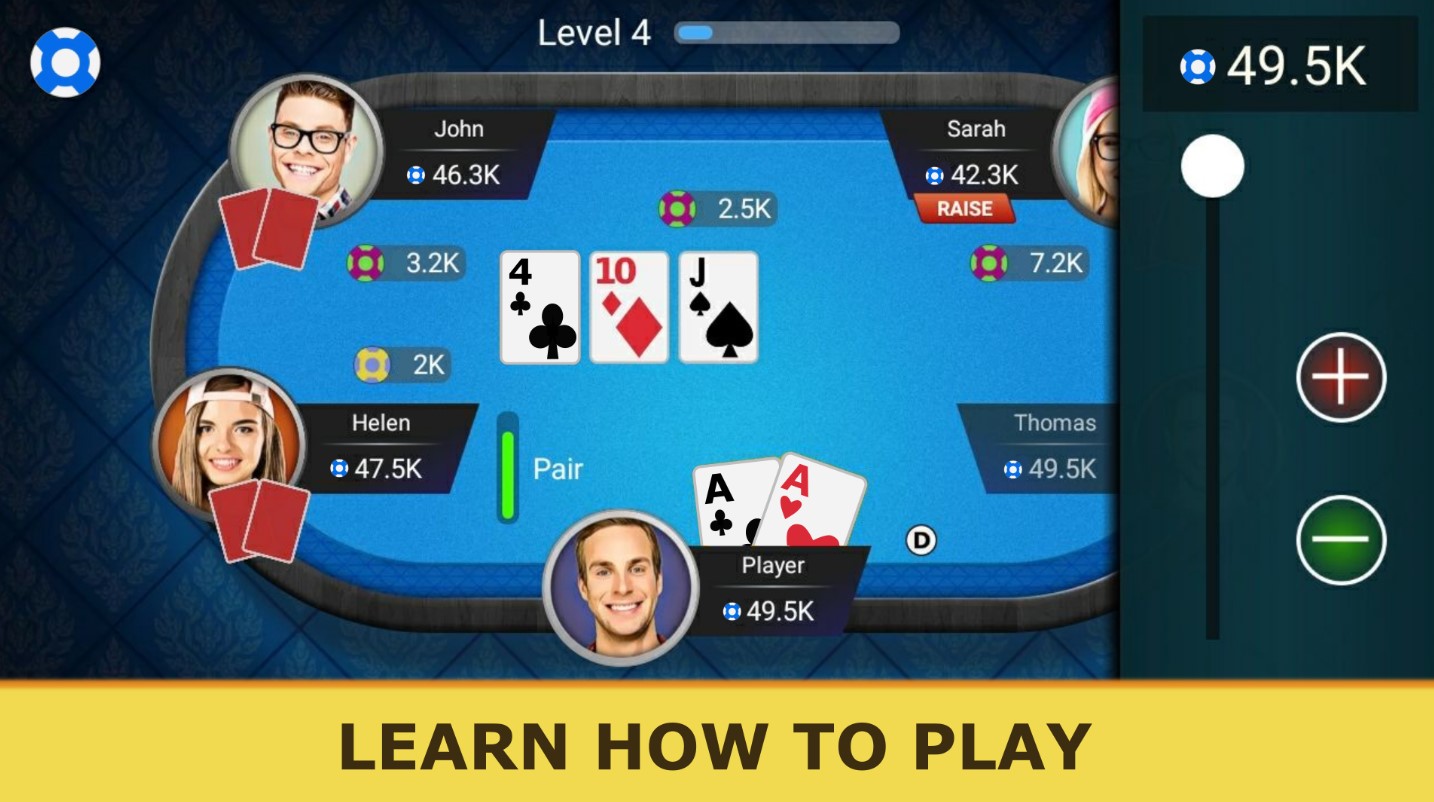 Don't you like play casino and poker for free ? Then this app is for you.
6. Poker Legends: Texas Holdem Poker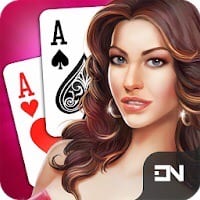 Play strip poker anytime, anywhere with the Poker Legends: Texas Holdem Poker application.
Thanks to the user-friendly interface, you can quickly find your place at the gaming table. Join the tournament by playing games for cash or chips.
Here you can play not only at standard cash tables and tournaments but also at new quick poker tables.
Besides, you will have the opportunity to organize your own home poker tournaments.
The game Poker Legends: Texas Holdem Poker has a standard chat room, the same for all players. There is no private chat between two users so as not to spoil the rest of the poker game.
The gameplay is fully animated and the control keys are easy and intuitive to use. It only takes a few seconds from the moment you sit down at the table after selecting it in the lobby.
The application is really cool, it's a pleasure to play. There is the miracle of animation and thousands of gaming opponents.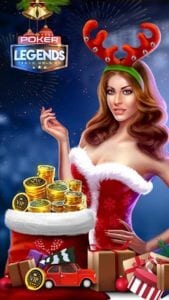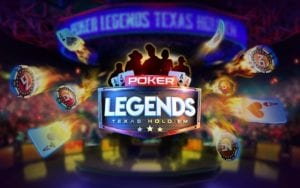 The application Poker Legends: Texas Holdem Poker is free, which of course surprises and simultaneously pleases.
7. World Poker Tour – PlayWPT Free Texas Holdem Poker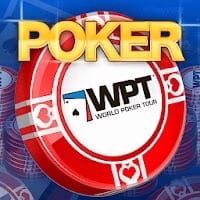 The game World Poker Tour – PlayWPT Free Texas Holdem Poker has a small RPG component.
It makes you come back again and again, to earn money and reputation points. The higher these RPGs, the more tournaments and new locations are available.
A total of 13 locations are available, stylized to the atmosphere of the Wild West Saloons. This allows you to plunge into the days of the Rangers and Cowboys.
The game World Poker Tour – PlayWPT Free Texas Holdem Poker is available in a fast mode that allows you to create a table with the right parameters and start the game.
Texas Hold'em, which is one of the most popular types of poker, is available for the game. The great variety of tournaments will not let you get bored.
Because with each new victory increases the stakes. So do not disregard the rules of bankroll management.
You can not only spend money to take part in tournaments with more buy-in. But also to buy saloons, which is arranged in a rather interesting way.
To become its owner, you should play with its owner heads-up. Only the game can decide whether you can get the saloon in your possession.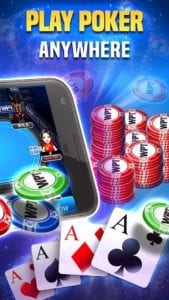 In short, the game World Poker Tour – PlayWPT Free Texas Holdem Poker is really exciting, and it takes only five minutes to understand it.
8. X-Poker – Online Home Game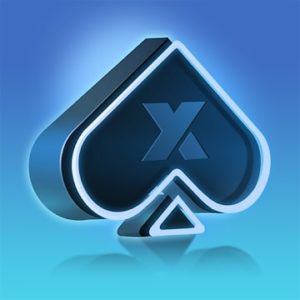 X-Poker is a virtual gaming app. Do you want to play your favorite games and still get a decent reward? Then this program is definitely for you. You can start playing at any time and in any location.
Gather a group of friends and bet on your winnings. Poker games are famous for their simplicity and fun. You too can start playing. Set up an establishment, set up everything, and play by your own rules.
Sit down comfortably at a table with a noisy crowd. What's more, the app has a chat room, where you can talk about anything, record voice messages, and send emoticons.
You can finally feel that gambling atmosphere. The app will not let you get bored, because there is a game for everyone. All the actions you have to control yourself.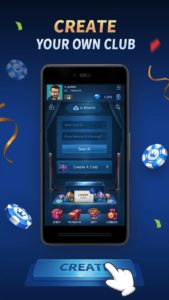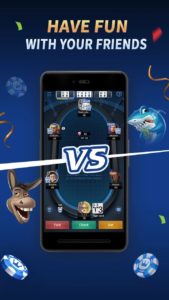 The game is completely free. X-Poker will surprise you with its interface and graphics. Lovers of gambling will love this game, it will not leave anyone indifferent.
9. PokerBROS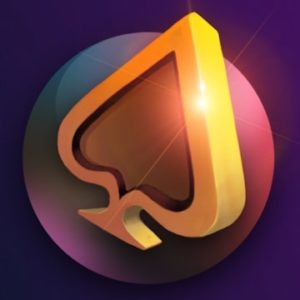 PokerBROS is an app for virtual games. Here you can easily choose any game and play it together with a fun company. This program is suitable for absolutely all people, both beginners, and professionals.
You will be able to place bets and win great prizes. This app is really exciting, the games for every taste will be found for everyone.
There are already more than 1000 people in the game and only one lucky person will win. You can play until you run out of playing chips. You can start playing when you have 6 or 9 people on your team.
Set your own rules in the game, create nightclubs, and enjoy the atmosphere. You can play at any time and in any location. The app has a handy chat. While playing, you will be able to throw your friend's voice messages and send stickers.
Play games in the world of poker. Reach the heights of the game, tell your friends about your achievements.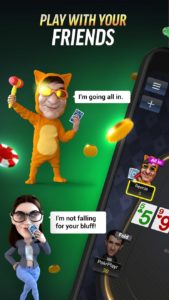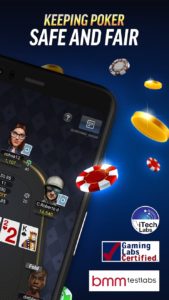 PokerBROS has a great interface and graphics. It's free to download. Show off your wits and beat the other teams!
10. PokerGaga: Cards & Video Chat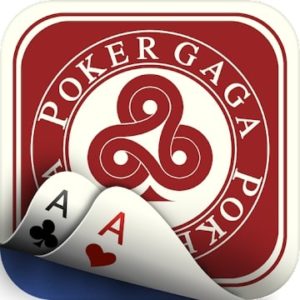 PokerGaga is an app where you can play poker with a large group. You can choose any game you like. For example, there are Hold'em and SNG games.
What's more, you can make video calls with the participants. The more you play, the more likely you are to win by chance. Such winnings can result in a huge amount of virtual money.
Not only will you be able to play poker with your company, but you'll also get to know new players and become close friends later on. Become a master at the game of poker. There are gifts in the app, they are given for new skills. Such gifts can always be exchanged for virtual money.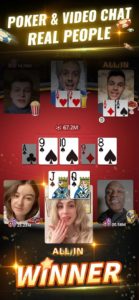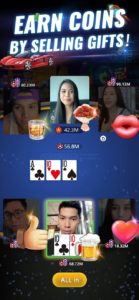 By the way, the gifts are often updated and new ones appear. The app is also unique in that the battle can be arranged with people from different places of the world.
11. Poker Offline Texas Tournament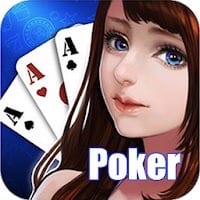 The Poker Offline Texas Tournament app allows you to play classic cashew in the popular Texas Hold'em or Omaha.
Once you've decided on the type of game, you're free to sit down at any available table. Even with the different betting sizes and the number of players.
There are two types of tables: for 5 and 9 players. And you do not need to look for a suitable table, just click on the "Play" button to the left of your avatar.
The application Poker Offline Texas Tournament will find the right one for you.
In Sit`n`Go mode you can play fast single table tournaments for 2, 6 and 9 players. And you can play not only in Hold'em but also in Omaha.
It is also worth noting that you can play one-on-one matches. Sit-n-Go matches differ the level and amounts of contributions.
Among the tabs, there are groups: beginners, amateurs, high leagues, and private club. The steeper the level, the stronger your opponents are and the more you win.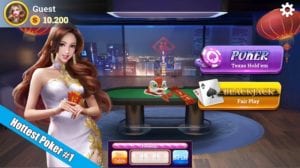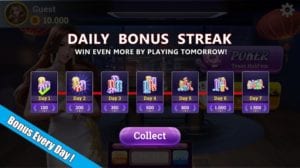 The weekly tournament is a popular tournament format. For participation in which it is enough to pay a fee in chips. There are 6 tournaments of different values to choose from.
You may also like: 10 Best base building games for Android