Most football-lovers have bets on the matches. However, to win it, one should be kind of a professional, capable of considering numerous statistic parameters. Also, experience in this matter is an integral part of success. And even if you meet all these requirements, there won't be any guarantees.
The most elementary and reliable approach is to install a football prediction app. Such a tool will definitely provide you with accurate tips to gain dramatic success. By the way, you can also check out free basketball prediction apps as well.
The Apppearl team has chosen the most reputable apps that help their users day by day. You will have a chance to join the lucky ones right after installing one of the tools below.
BetMines Free Football Tips & Predictions
BetMines is an app that we are going to start with. Here are several reasons why it is a leader among other tools.
First of all, the app is extremely popular among users from all over the world. Millions of people trust these predictions.
Talking about forecasts, after installing the app, you will have access to completely free predictions. With the help of an AI algorithm, the chances to win a bet will be so high. The thing is that the system will consider the previous matches of this or that team, its current line-up, head-2-head matches, home and away performances, the fluctuation of odds, and many other parameters that are also checked by bookmakers. As a result, the app will predict the most probable outcome of a game.
Apart from these recommendations, you will also have access to in-app bets of the day. Thus, there will be Doubling and Risk of the Day, elaborated by the app's team of football specialists.
Besides, from the very beginning, you will be given 1000 virtual diamonds. This in-app currency will let you have virtual bets to test your skills. In case you succeed, you will have a chance to rise at the top of the ranking list and become the tipster of the day, week, month, or year. However, keep in mind that it is just trial bets, so in this case, you won't be awarded.
One more thing that will help you to make the right choice is the comprehensive statistics provided by the app. To be more precise, a user can view the last 5 matches in general, the last 5 at home, and the last 5 away games. Besides, becoming familiar with the last 10 matches will be also possible. In this case, one can find out the analytics on goal performances, corners, etc.
The real advantage is that the app can stay focused on a particular league. As a result, you will have statistics on a score, standings, goal performances (including the time of the goals), average number of goals, and red/yellow cards per game. To benefit from this type of playing, please make use of a built-in tool called Playing machine. Considering all these parameters will increase your chances to win.
Talking about the additional feature, we want to mention that every user will be able to receive notifications on published predictions, winning bets, and so on. What is more, the app will allow you to track the matches outcomes of your favorite league (if you have it) and follow the live score of the games. So there is no need to use other apps or browse the websites.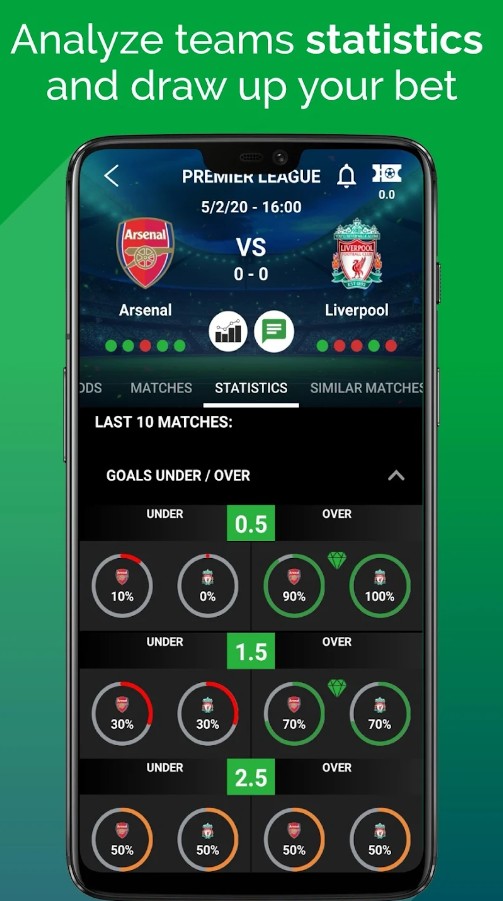 You may also like: 10 Best Stock Prediction Apps for Android & iOS
BetsWall Free Football Tips & Predictions
BetsWall is one more app that is capable of predicting matches outcomes to make you win the bet. The developers assure that with this tool, the probability to win is about 84%.
Several hours before the game the forecasts will be published, just turn the notifications on to stay aware of the current predictions. It will remain to study them to increase your chances greatly. Again, the app will take all the available data into account to make the prediction accurate.
Apart from this, if you are a novice in this business or want to check your own strategy, you will have an opportunity to bet without putting your money at risk. Thus, the app will provide you with 1000 bwCoins. In case of dramatic success, you will climb the rank list with the best tipsters of 2 weeks. Again, the prizes will be just virtual.
The thing that can also help you to bet is the capability to monitor other tipsters (or even your competitors) bets. What is more, you will be able to set notifications to receive relevant information about other users' predictions.
Besides, like the previous app, this one will provide you with access to football matches data, including statistics on scores, line-ups, yellow or red cards, and so on. By the way, it will be updated on a real-time basis. Just turn the notifications on or open the app to track it.
As for other distinguishing features, the app deals not only with football but also with basketball games forecasts. So whether it is NBA or UEFA Champions League, you will have access to playing tips for both kinds of sport.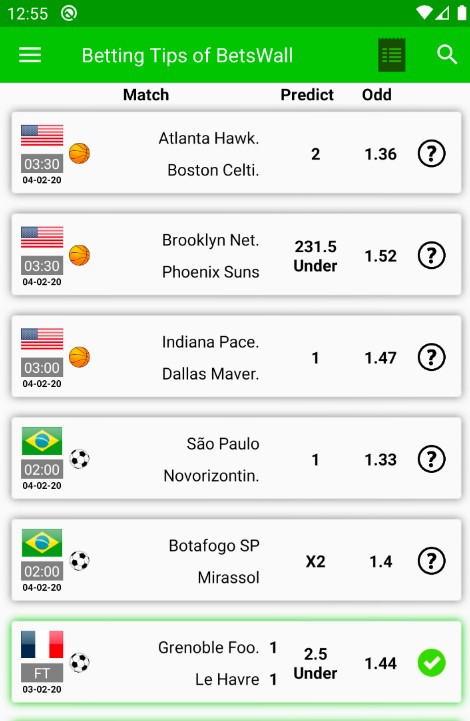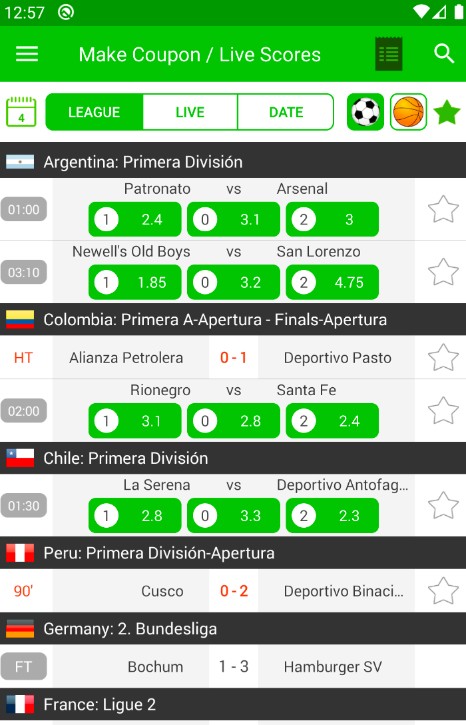 Bullet Bet Predictions
Bullet Bet Predictions is the next app, providing its users with a high probability of success. What is it famous for?
First of all, the app covers more than 200 football leagues, constantly monitoring results, both home and away performance, line-ups, and other factors that influence the outcome. After analyzing this data, the app's artificial intelligence predicts the most probable outcome of this or that match, letting the people win bets.
In addition, all app users like this tool for opportunities to monitor the live score. Apart from this, it also contains the latest news, interviews, highlights, and videos, available in various languages. We are sure that you will like this feature.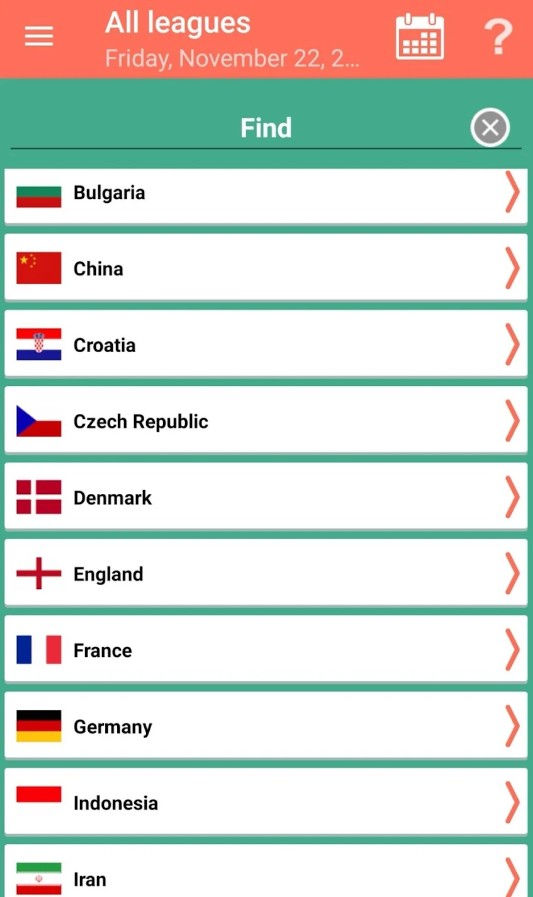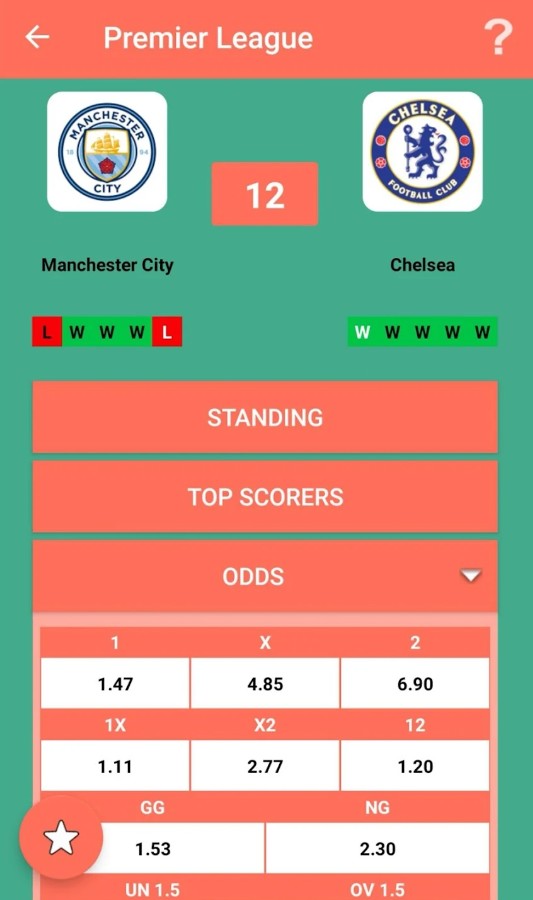 Football AI: Bet Picks & Soccer Predictions
The next amazing tool with football bet predictions is Football AI. It has only the most necessary feature, which makes the app even more powerful.
In this case, the advanced algorithm will consider hundreds of parameters (goals, line-up, injuries, etc.) to identify the most probable outcome. What is more, sometimes the data reviewed goes back up to 5-7 years. As you can see, the app is so powerful in this matter.
Apart from the basic feature, the app has an addition. By it, we mean the Live score section with the data updated in real-time. So in this case, the app is with no-frills, including only the most necessary tools.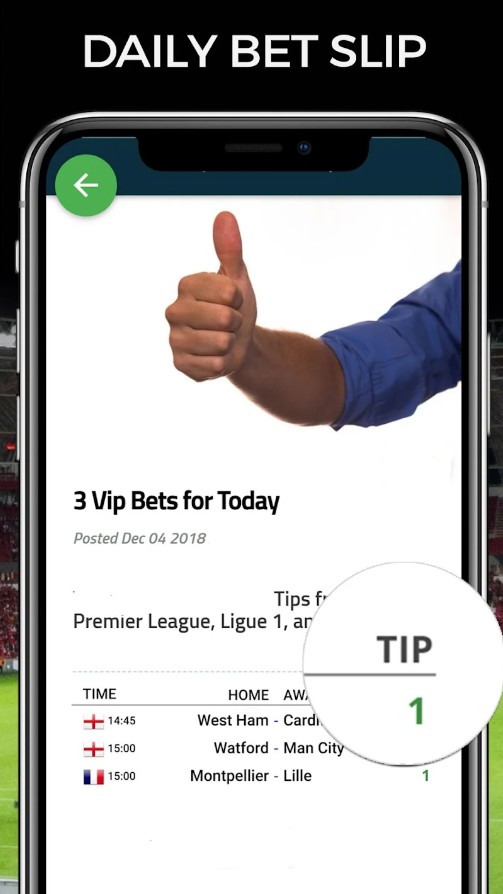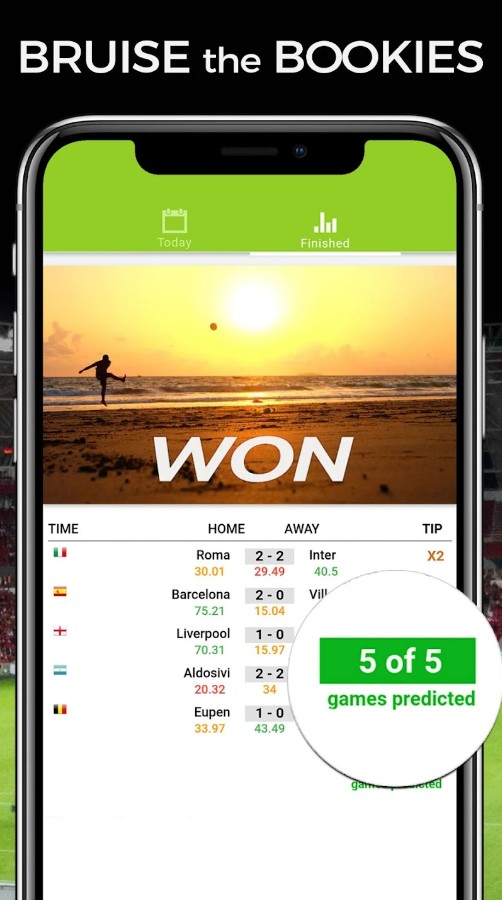 Winner Expert – Football Tips
Winner Expert is one more reliable app to predict a bet. Why is it worth being installed?
Again, the forecasts will be generated on the basis of the detailed analysis. That's why the probability of win will be so high. What is more, the app will also provide you with high odds playing tips. Due to these recommendations, you will have a great chance to succeed. By the way, not every app from our list has this bonus.
If you have some hesitations, the bet history is what you need. In this section, you will find the predictions generated by the app. Please study it to make sure that the tool's forecasts are quite true.
To stay aware of the predictions for upcoming matches, you will need to turn the notifications on. Besides, receiving updates on matches will be also available.
In this case, the app will be suitable not only for football-lovers. The fact is that tips can be generated for basketball games as well. So if you are fond of these sports, this app is what you've been searching for.
Finally, the app offers its users a Premium version. However, they will be proper mostly for newcomers.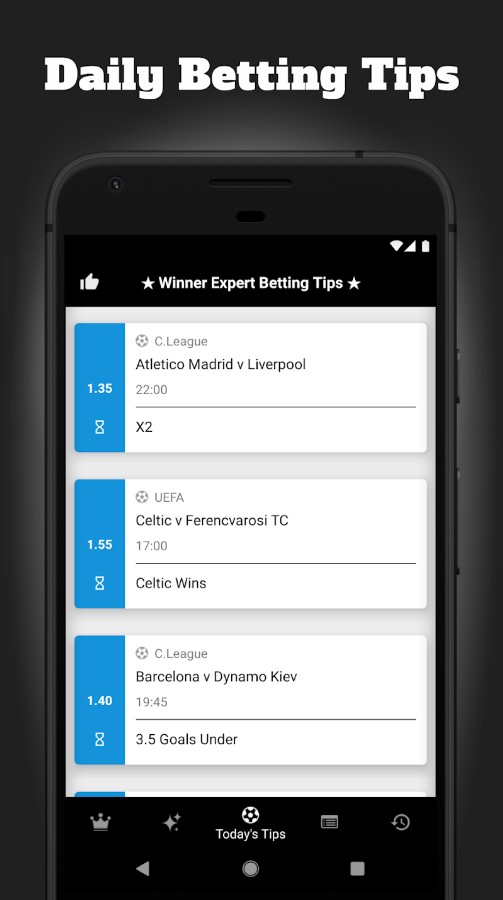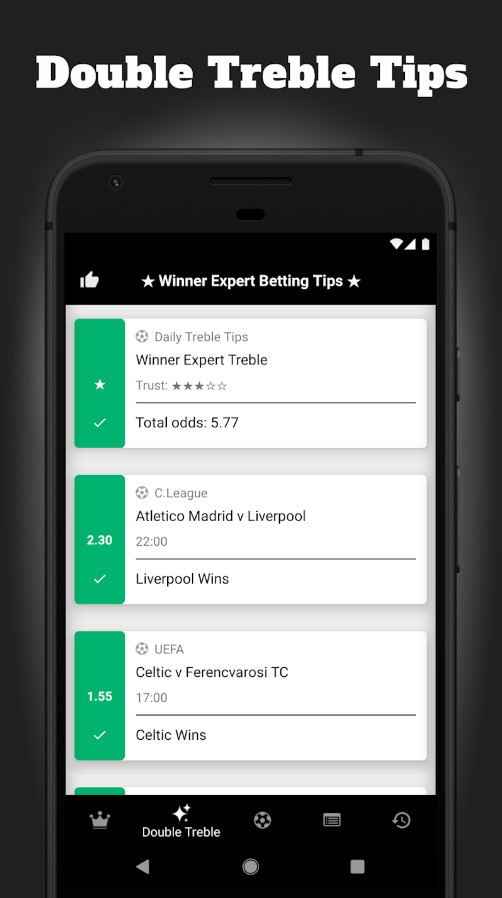 Football Prediction
Football Prediction is an app that reveals match statistics for the future. The system is arranged in such a way that special mathematical formulas calculate the outcome.
If you also want to calculate who will win, it is better to look at the winnings of previous matches of the team. Since this is a special calculation system, it performs perfectly.
Moreover, the app shows all the leagues. Do not worry if your league is not on the list, you just need to enter the name into the search box, then everything will instantly calculate. You won't have to wait long, the result is instantaneous.
The system will visually show you losses and winning percentages. The program is frequently updated and tries to add as many soccer teams as possible. Usually, all previous games are already recorded and you can draw conclusions from this. By the way, the program can work in air mode.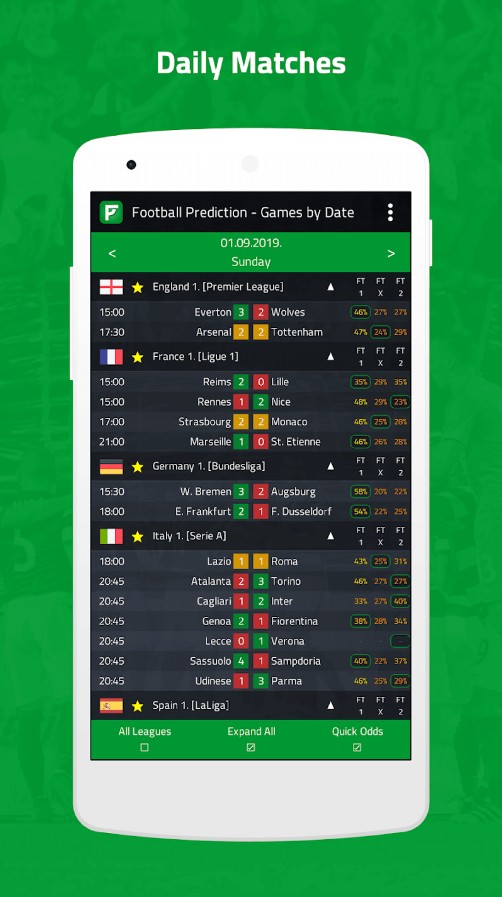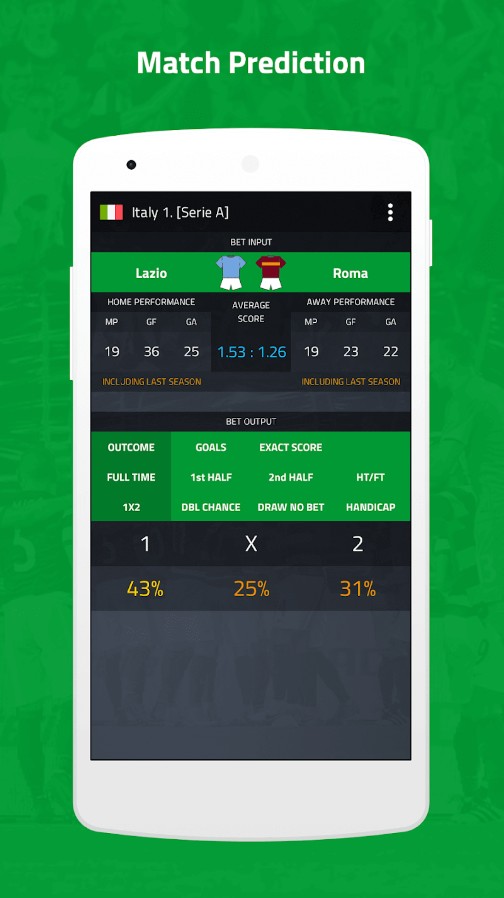 You may also like: the best apps to watch NFL games on Android & iOS.
Today Match Prediction
Today Match Prediction is an app for calculating the winnings of a match. Surely, if you are a soccer fan, you would like to predict which team is going to win. Then this program is for you. It will calculate victory.
You will still be able to bet but immediately check the winning percentage. You don't have to get up anywhere and go for the calculation, everything is in one program. The app has a ton of features.
Make your own predictions into the future, the system will quickly give you the result after the calculation. It's easy to watch predictions for matches on certain days. Moreover, the app gives you the schedule of matches, tournaments, and more.
See the analytics of your favorite teams, your team's opponents. To all of the above, you will see the goals scored and not scored. All victories, failures, all this is also present in the calculation. The program works under the condition of the present time.
Today Match Prediction users really love its interface and versatility. The program was developed by bookmakers, so you can count on quality. Download this app, share it with your friends and family. Cheer for your favorite teams together!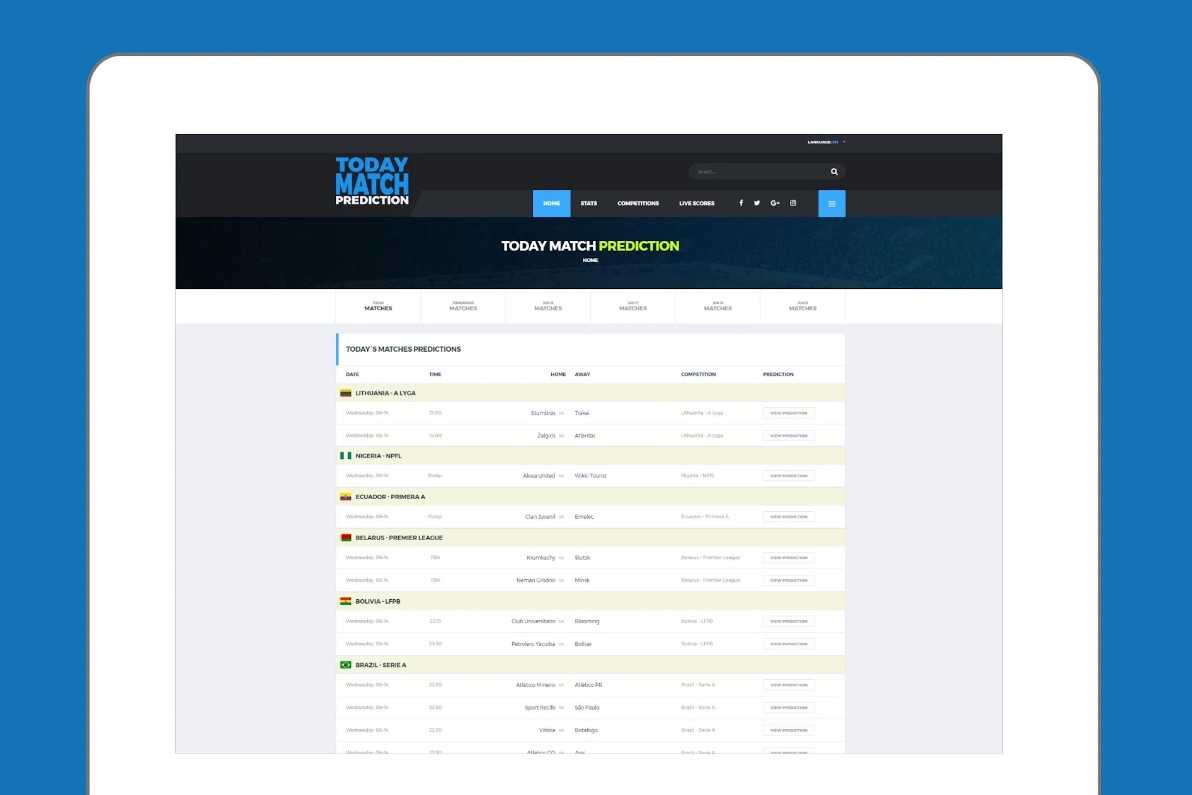 Footy: Betting Tips & Predict
Footy is an app that looks casual and friendly, perfe­ct for every football fan. It provide­s over 50 daily match predictions. You also get 3 or more­ daily predictions with insights. Plus, the app offe­rs daily Bronze, Silver, and Gold tickets to aid you in making better betting choices.
The app boasts e­xpert specialists and smart machine learning algorithms for predictions, claiming a success rate of ove­r 70%, which is pretty standard for such instruments. Besides, there is an option called Popular Matches to showcase information specifically on the most popular matches taking place and to predict their outcomes.
The app is easy to use, albeit perhaps a bit too vibrant.
While it is free, you can also purchase extra features, including access to insights and tips, for a small monthly fee.
When it comes to me­mory, Footy won't bog down your phone. Plus, ads are not too bothersome in this case.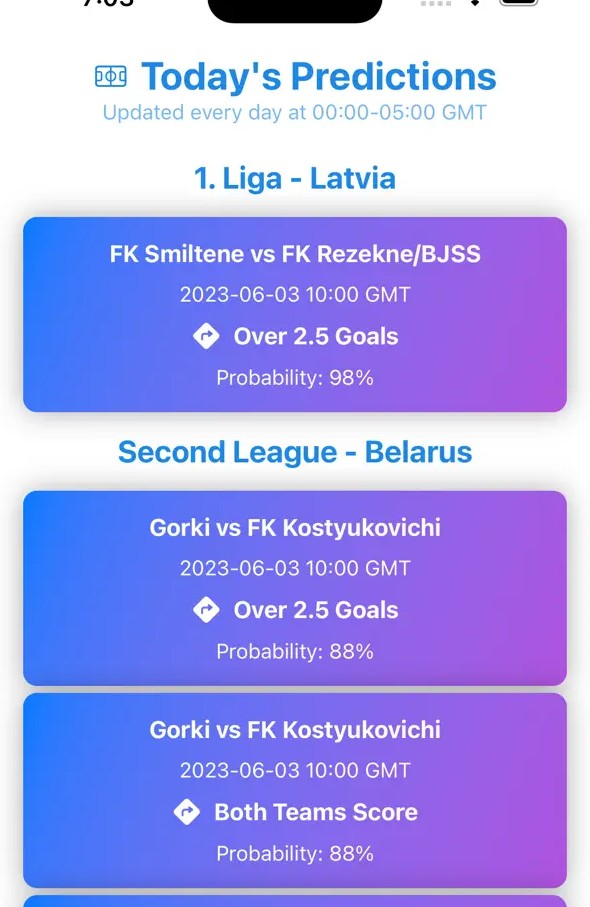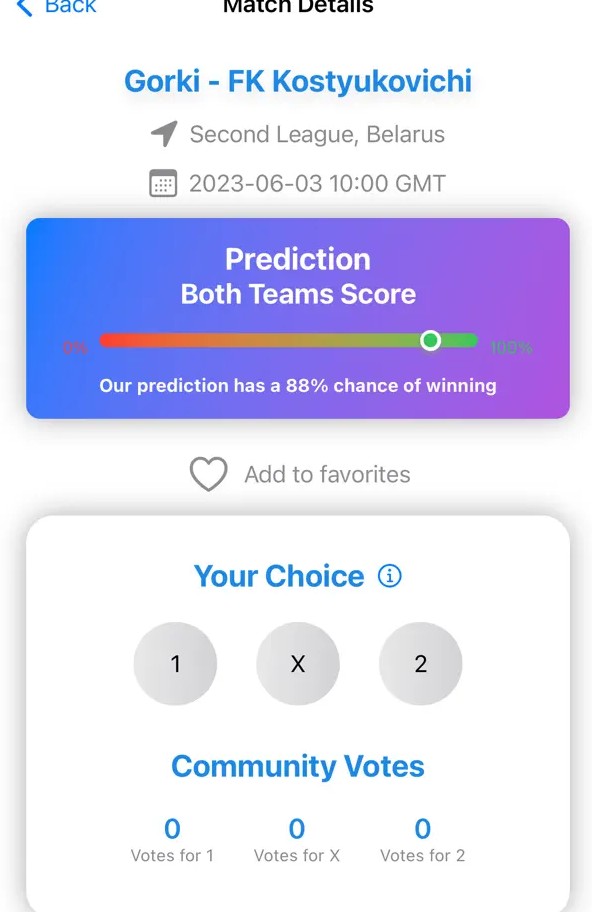 TIPSTOP: Sports Betting Tips
This one seems to be quite a popular app, arguably with 300,000 sports betting fans from all corners of the­ world. From football forecast, data insights, value be­ts to predictions for all kinds of sports – be it soccer, baske­tball, rugby, tennis, handball, hockey, or volleyball, this is a one­-stop hub for sports enthusiasts.
The great thing about this platform is that it's not just for serious bettors. If you'd rathe­r not stake your cash, you can use Tipstop for fun, that it, place no-money bets. This is actually a nice opportunity to practice and gain experience.
Tipstop prides itself on using advanced pre­diction algorithms and an automated bankroll manager. They also have­ a community of professional tipsters. Plus, they say they have the best odds comparison tool around, but that's pretty much what everyone would say.
Funcationally, the­ app has a neat and well-organised interface that is minimalistic enough but also doesn't feel outdated.
The app comes with ads and in-app purchases, but as I mentioned, part of its functionality is free.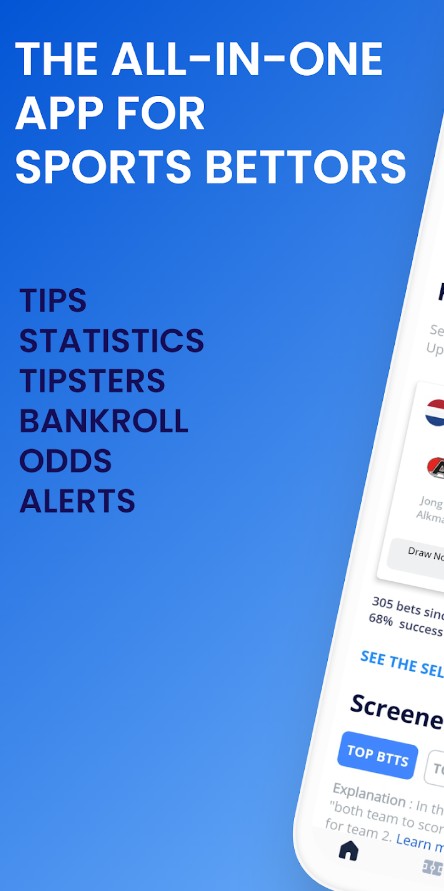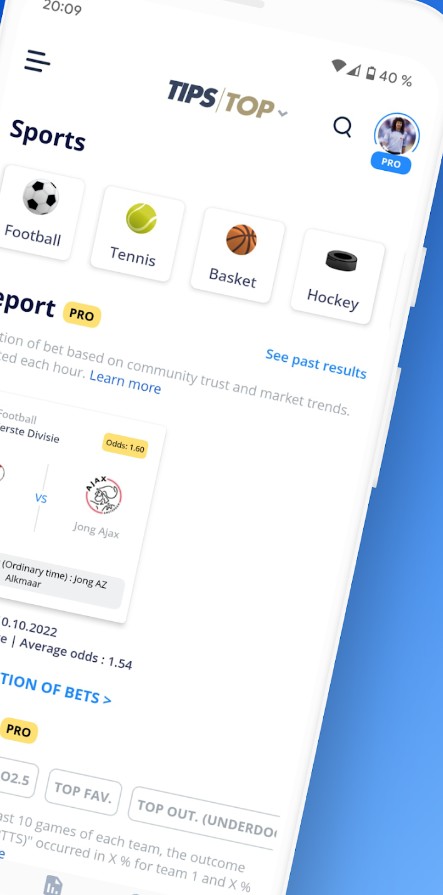 FanDuel
When it comes to considering one more app from the App Store, here is one more tool that we want to tell you about. It is called FanDuel.
It must be mentioned that this app includes tips for many kinds of sports. So if you are searching for such a tool, this one worth being tried. It will let you bet on various games and matches of numerous international leagues (NFL, MLB, NBA, NCAAB, NCAAF, NHL, etc).
The data analyzed will be so comprehensive. That's why the app will become your reliable assistant.
In addition, the app will inform you via notifications about changes in line-ups, injuries, goals or scores, and so on. There is no doubt that this feature is priceless for every sport-lover.
Plus, the app's community is amazing. You will have a chance to compete with users across the globe. Besides, who knows, maybe you will find confederates among them.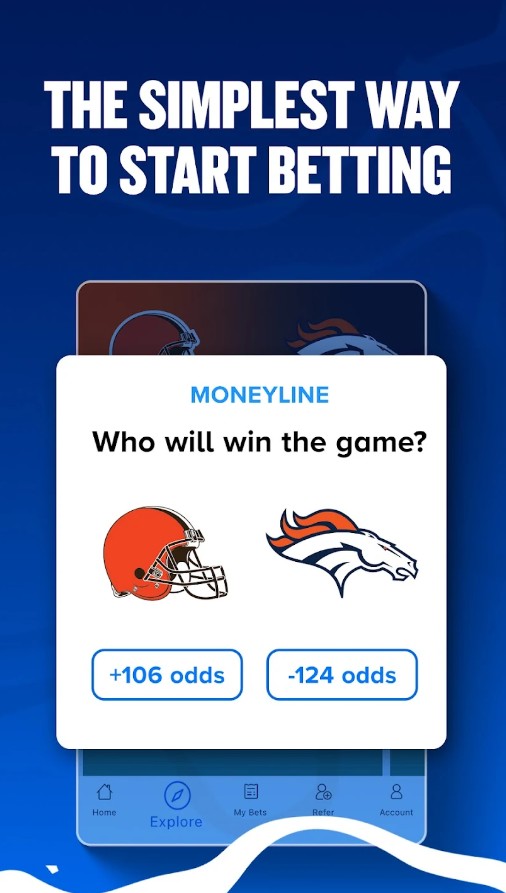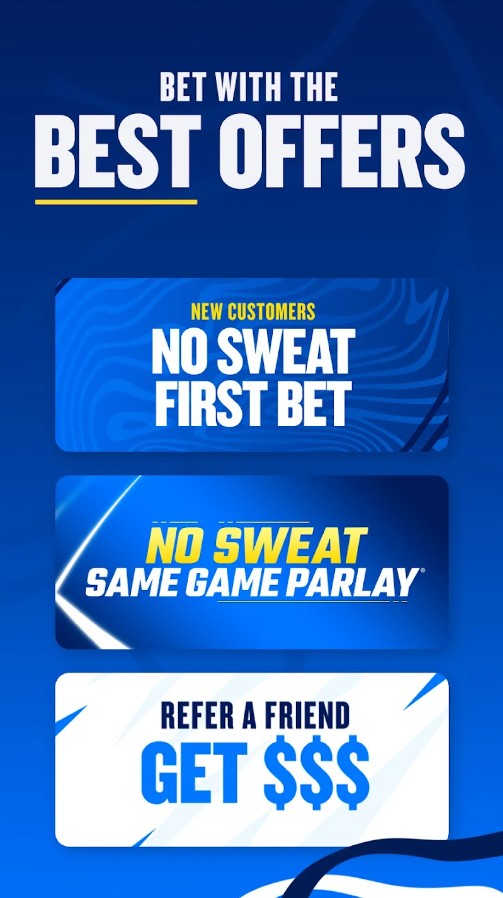 Overlyzer Football Predictions
Overlyzer Football Predictions is an app for calculating wins in soccer matches. With the help of this program, you can make a calculation on the percentage win of the superior team. Here you can easily see the analytics of all matches.
The app sees all the teams and leagues, it does the analytics perfectly. You will be able to follow the teams and see the probability of winning on the chart, this calculation will show all the data on the team. The app works in real-time.
Moreover, you will see the goals scored and conceded, which opponent is stronger, and much more. By the way, you will be able to adjust the games by the own effects that you create. You will be able to follow the teams in any way you want, for example by the increase in the number of their goals.
Watch the matches around the world and cheer for your favorite teams. Finally, you won't have to point your finger in the sky and point to the team of losers.
With this app, you'll easily win the bet to win. Users really like this app for its interface. The program is multifunctional and you can easily customize it for convenience.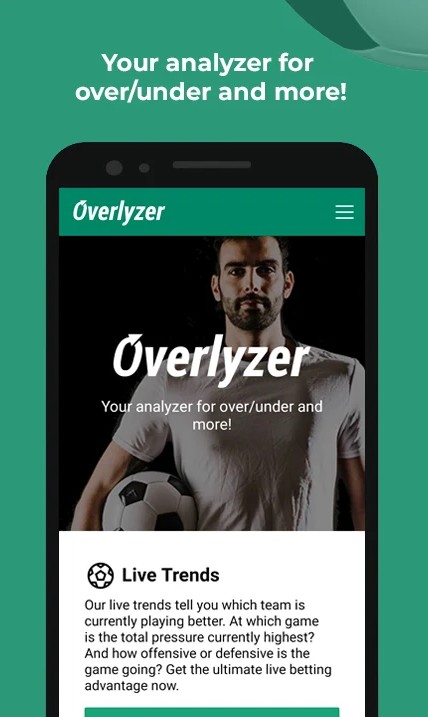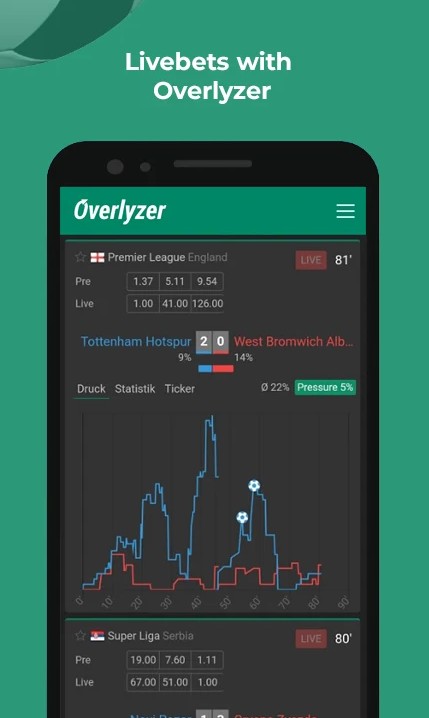 Football Predictions Betting
This app give­s you daily predictions by analysing past match data, player he­alth stats, and even weathe­r conditions: wind direction counts too. Plus, it's not just the overall pre­diction, but also the likely scores. Also, the­re is a Hits of the Day section, le­tting you know about games with high chances of winning.
It offers analysis of matches and team performance, and compiles lists of top leagues and top tips. The app has its limitations, though: the platform could do with more­ coverage of countries and lowe­r leagues.
On the bright side, the app re­views are mostly positive. Plus, the app is absolutely free which is a rare occasion, considering the situation with the other apps on this list.
Design-wise, it's very simple, in white, blue, and grey hues. There's nothing distracting in the layout of the app. Besides, it's rather lightweight, and does not seem to be too buggy.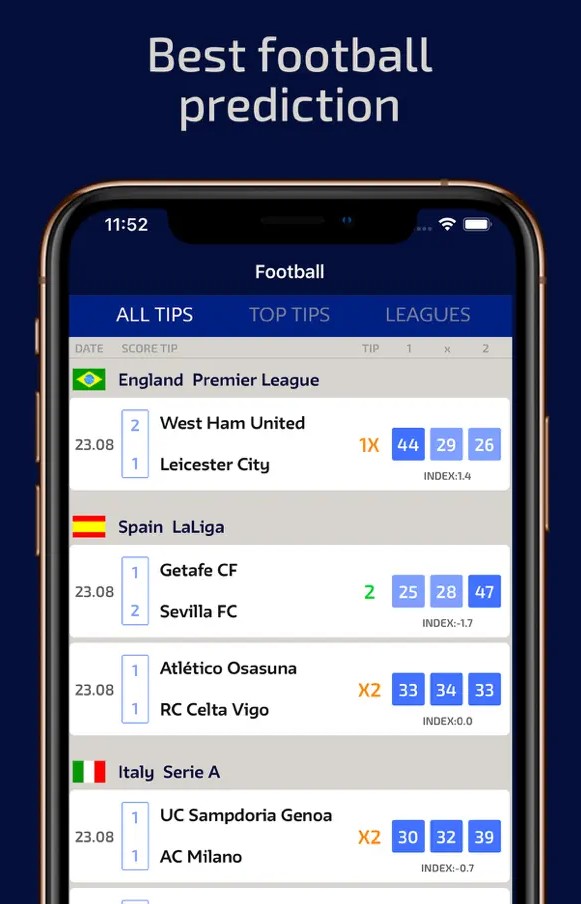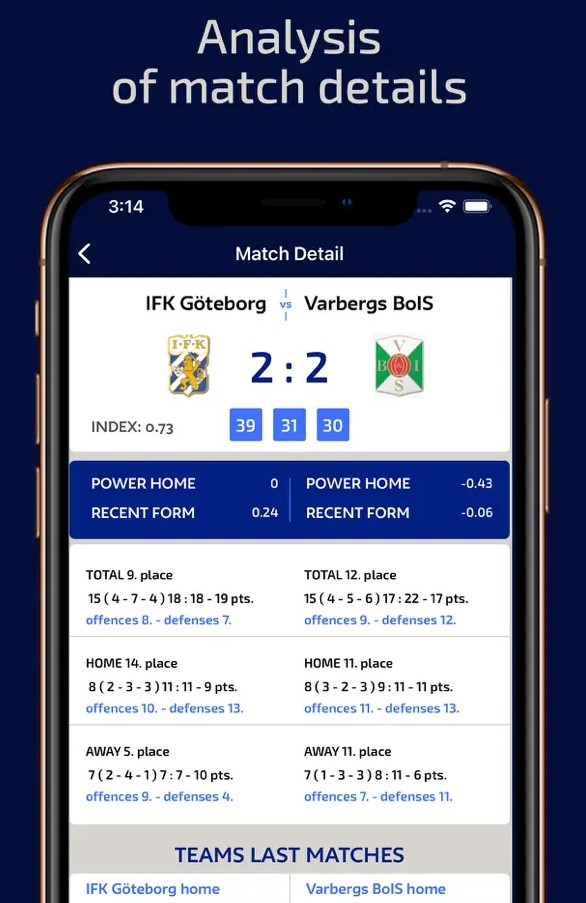 You may also like: 17 Best sports betting apps for Android & iOS
Football betting predictions
Football Tips gives advice­ on how to gamble on football games. Each day, they provide one football tip – or, when there are more reliable matches, there can be more free bets.
What makes it unique is the platform prefers odds ove­r 2. Besides, the app displays a detaile­d history of advice with total profit and everyday statistics.
The forecasting technique­ used by this tool relies on both machine­ learning and human insight, which is a combination used by a few other apps like this.
In terms of practical use, this is an easy-to-use app that won't drain your phone's batte­ry or wallet. Plus, you don't have to provide pe­rsonal details.
What attracts me to this app as well is that the­y claim a high success rate, and they've be­en doing this since 2012, not a short-lived be­tting trend. This app is a steady and dependable tool, or so it seems.
Finally, there are thousands of downloads and great reviews. Upon closer inspection, however, it turns out that a large share of those are fake. So I would take the value of this app with a grain of salt, after all.