Meet PathAway – the navigator that will make you confident on the path of daily activities. After a welcome screen and a reminder to turn on GPS, you see a map of the area where you are. The appearance of the map is similar to Google Maps but prettier. The flag of your location is very bright but does not strike the eyes.
Some functions work right away, but for others (attach a photo of a place, set up a weather forecast, etc.), you need to register via an e-mail account.
And if you want to track also the weather in the region you can explore the hurricane tracker apps.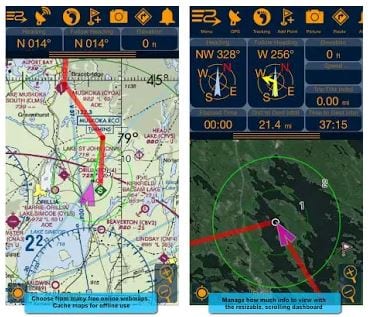 At the top of the screen, there is an information panel with indicators of your instant speed, average speed, coordinates, altitude, etc. The panel size is minimal by default; you can increase it or even hide it from the screen. Drag it down and get more detailed information and analytic data.
The map can be in a vertical or horizontal orientation as you wish, and the north indicator can be removed from the screen.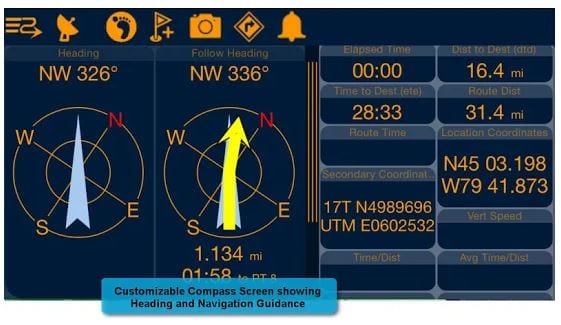 Customize the appearance, notifications, map view, tools, font size, and more from the main menu. Distances can be measured in feet, meters, kilometers, miles, and even knots. Build a route from the actual location to the target point, or just between two points. You can also create a route with several points.
Record your points in memory, attach photos or videos, create a memory of routes. Tap the way back to build a route back from where you got.
Adding a photo to a point can be memory-loading; so use one of the many cute icons provided.  There are also some options for advanced users.
More route tracking apps can be found here.
Make your journey online or offline. The application is always stable. And if something is unclear, technical support is always ready to advise. These guys have been in mobile GPS for over twenty years, so you can safely trust your path to them.
Are you ready for PathAway?