No doubt everyone loves mobile games, as it is simple to play and they are captivated for a long time. For such games, we can include runners, which improves the reaction. And the main thing that is interesting in these games is the desire to beat the record over and over again because the endless gameplay allows it. The point here is to run forward and avoid obstacles.
In addition, users love them for the opportunity to play as long as possible. Often they do not even require access to the Internet and do not take much time. We present you with the best runner games that will not let you relax for a second. Also, we can offer you to play racing games which you can find in the article Best Mini Racing Adventure Games.
1. Aerial Knight's Never Yield
The amazing game Aerial Knight's Never Yield is about to be released on Android and iOS. The game immediately stands out from other games related to the genre, both by its graphics and gameplay. Also, the game can be classified as an endless runner. Moreover, it has a story, cool music tracks, and the motion of what is going on the screen.
The developers promise that it will include singing parts by performers from all over the world. In addition, the game has simple controls, the character runs by himself, and you are only given the role of the stunt performer. The game lasts about an hour and a half on standard difficulty. The storyline is constantly in motion.
This 3D runner tells the story of a guy who has discovered information that could change the city forever. Therefore, the entire game consists of running, jumping, sprinting, bouncing, and various acrobatic combinations. Aerial Knight's Never Yield game can be enjoyed by both parkour and runner fans.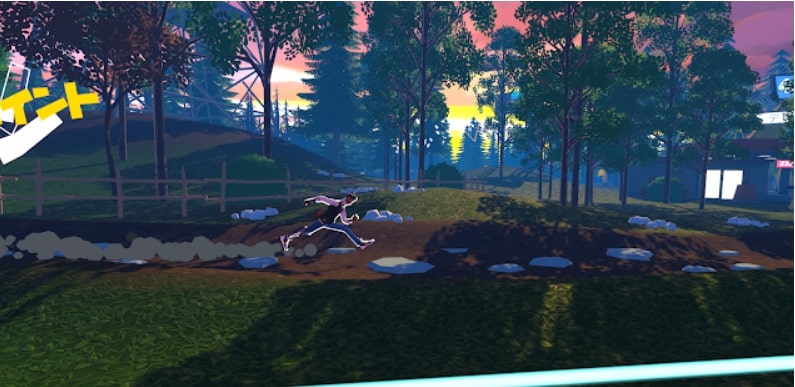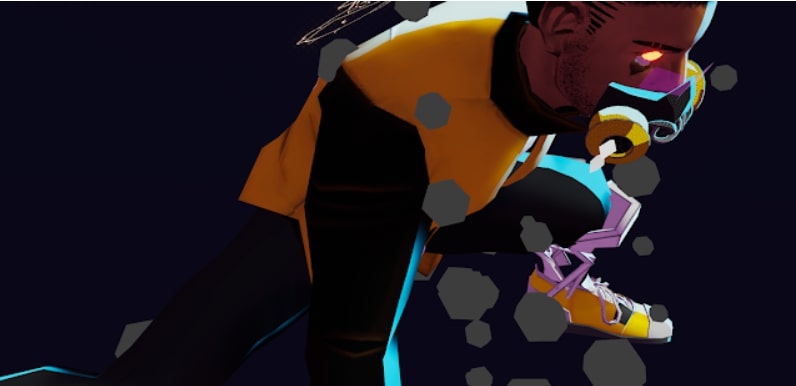 You may also like: 20 Best Age Regression Apps (Photo & Games) for Android & iOS
2. Gummy Bear Run-Endless runner
Gummy Bear Run-Endless runner is a unique endless ranger done in the design of Subway Surfers game.
There are various obstacles such as cars, trains, and others. In addition, there are several iconic characters available in the game. The gameplay is quite good, you just have to swipe left and right. Overall, this game will appeal to fans of classics, and runners.
In general, the mechanics are very similar to modern endless runners: you will forever run, avoid obstacles, collect items, and defeat bosses. In addition, you can play for free.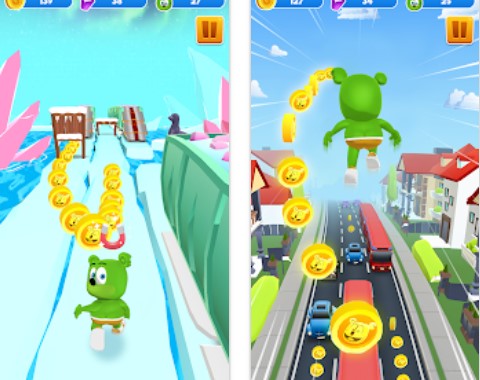 3. Crossy Road
This game is one of the most popular runners. Here you will have to avoid hitting cars or drowning. There are a lot of colorful characters in the game. Crossy Road Castle supports local multiplayer for four people and more. In addition, this application has a very simple but addictive gameplay that you will enjoy.
If you are looking for a flashy runner, Crossy Road is a great option. Also, you will have to crossroads and dodge cars. All of this would be too easy without the game being filled with cars, trains, and floating logs, as well as other unexpected obstacles along the way. In addition, the control here is simple – a tap on the screen allows you to take a step forward.
You can also move left or right to pass an obstacle on the path or pick up a coin. You can return a step if necessary. In general, left and right swipes are not used as often as the normal tap, for which you always have to choose the right moment. Levels become more difficult as you progress. Along the way, you can collect coins, unlock characters, and defeat enemies.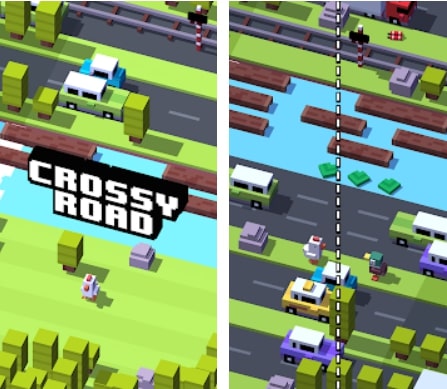 4. Into the Dead 2
Into the Dead 2 is a mobile game in the runner genre. You will be able to get into the grim post-apocalypse to fight against the crowds of zombies. The main objective here is to dodge enemies and shoot and blow them up. The game has a story, many modes, weapons, quests, and features.
The main hero of the game Into The Dead survived an unexpected helicopter crash. However, he found himself right in the field filled with zombies. He has no time to complain about his fate – he needs to escape. Into The Dead is another representative of the arcade genre, where the point of the game is the endless running with different kinds of obstacles.
Fortunately, this game has several characteristic features that make it not only original but also very interesting. The first thing that we can note is the unusual of this kind of game's first-person view. So, it significantly increases the presence effect, because you are looking at the world through the eyes of the hero.
Your character starts running automatically, your task is to adjust the direction to the left or the right, and if it is necessary use your weapon.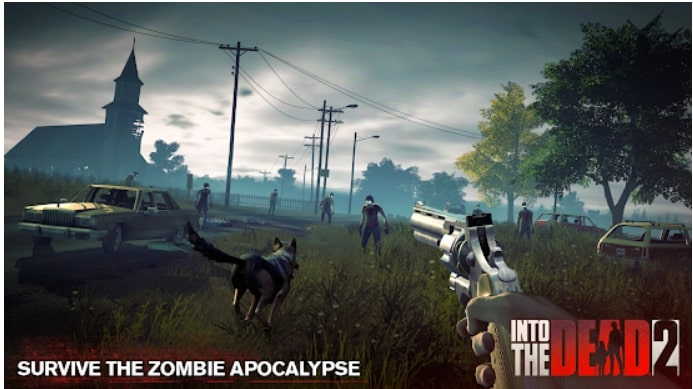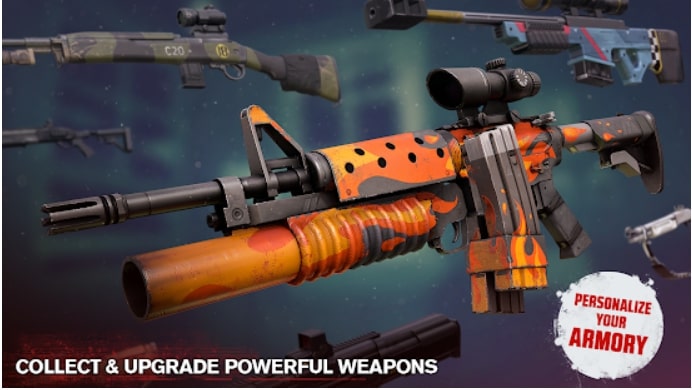 5. Minion Rush: Running game
Kids and adults alike love cute and cuddly minions. This game will be sure to please fans of the movie Despicable Me. The Minion Rush is still a cool runner, but it is made at a very high level. The main protagonist of the game, a minion named Dave, desperately wants to become the best.
To do so he will have to defeat other minions, proving that he is the fastest, the most agile, and resourceful. It is up to you to help Dave. The gameplay is typical for endless runners, except for a couple of peculiarities. Minion Rush is almost a clone of Subway Surfers except for the difference in characters and environments.
Also, there are some differences in gameplay, so you can easily switch between different settings and boss fights. In addition, this game organically linked a lot of elements and mini-games. So, an ordinary minion control is performed exclusively by swipes in different directions.
You and Dave will have to fly on a rocket, crush everything in your way, and more. Sometimes you will see bosses in the game. Moreover, you will be surprised by various levels of design and a lot of obstacles. Minion Rush will never get bored because it always brings something new to the game.
For example, here there are some bonuses such as bananas, that provide you with abilities and items. You can collect them during the game. In addition, there are built-in purchases that provide interesting opportunities.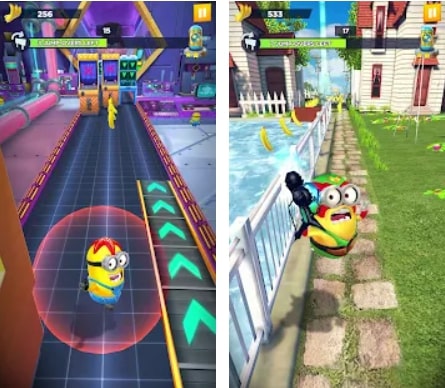 You may also like: 11 Best Idle Tapping Games for Android
6. Subway Surfers
This is a super-popular runner that has millions of users around the world. And even now this runner does not make many people indifferent. If you still do not know, you will be in the role of a street artist escaping from the evil inspector and his dog, by choosing not the easiest way to escape. It is the railroad tracks.
Subway Surfers clearly shows up to what runners are capable of. Well, you can play endless gameplay and you will have one goal to beat your record. Also, you will see the coins scattered along the three paths, as well as different dangers that will quickly reset your progress due to the lack of attention.
In addition, this game has bright graphics and excellent animation. On top of that, this game has colorful surfer boards that protect you from getting killed for a while, boxes with hidden bonuses, jetpacks, sneakers for jumping, a magnet that attracts coins, and much more.
Also, additional characters are available as you collect certain bonus items assigned to each character separately.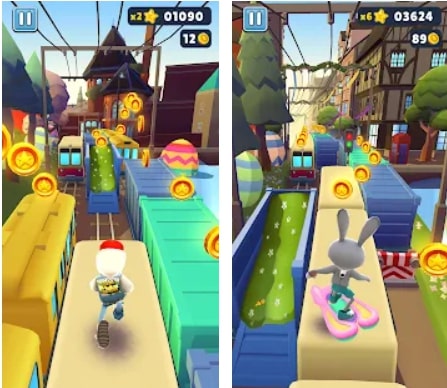 7. Zodiac Runner
This is an incredibly fun game for all fans of zodiac signs and runners. Such a strange combination gives an incredibly interesting game. So here you have to collect the qualities that correspond to each of the signs. To do this you enter special arches with inscriptions.
For example, if you play as a Virgo, then you need to choose a characteristic of this sign of the zodiac as a hardworking. Also, you will come across a variety of bonuses on your way, which also relates only to certain zodiacs. In addition, you can collect special items and skins here. So, for each of the dozen, you will find a cute costume.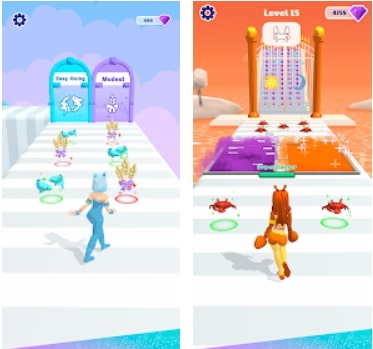 8. Alto's Odyssey
This is one of the most popular series of endless runners. In addition, this game has amazing graphics. Alto's Odyssey is a new game with dynamic weather, characters, screenshot feature, and more. This game offers you to relax and just enjoy the scenery, which is impressive.
It is also cool to play with your headphones on your breaks, so it is suitable for chilling out on your way home at the end of the day. The developers worked on the details, added maximum interactivity, and increased the number of secondary characters. Unlike the original parts, Alto's Odyssey takes the player to warm countries.
You will not ski on snow-covered slopes but the burning dunes. In addition, the game features a colorful design, interesting locations, the ability to perform stunts, and addictive gameplay.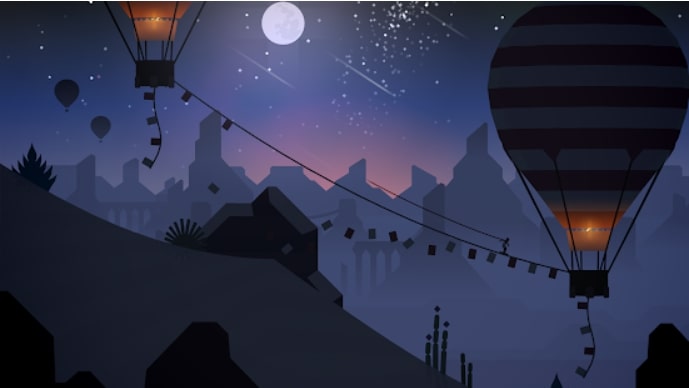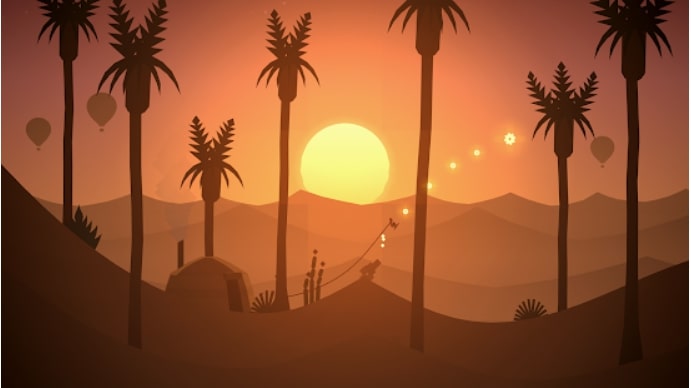 9. Sonic Dash 2: Sonic Boom
This is another runner, but this time from SEGA. Well, it is a 3D game that will make you remember the immortal adventures of Sonic the blue hedgehog. On the one hand, all of the obstacles and bonuses have long been familiar, but on the other hand, the feeling of nostalgia does not allow you to pass by this application.
Sonic Dash 2: Sonic Boom is another iconic endless runner game. Sonic here will run by himself, while you are only required to help the blue hedgehog with jumps and dodge enemies. Also, you have to collect gold rings scattered throughout the levels and fight the various bosses.
There are several characters available to play in Sonic Dash, including Sonic himself, Miles Prower, Knuckles the Echidna, Shadow, and other iconic characters. Moreover, you can switch them as you run. It has really good graphics.
Also, the only goal in the game is to score as many points as possible. As well, you will have to collect rings, fight the bosses and avoid the obstacles along the way.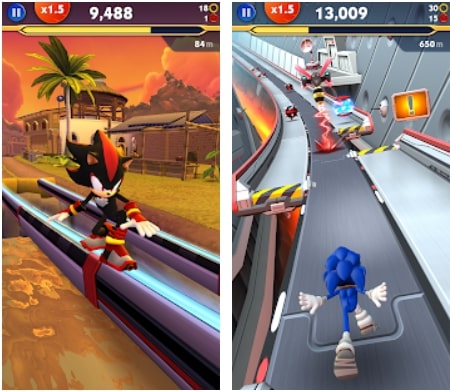 10. Jetpack Joyride
This game is now about 10 years and during that time it has managed to become a cult, endless runner. Regarding the controls here, everything is simple. So, you play as a character who is trying to escape from a secret lab using a stolen Jetpack. Besides, there are a lot of missions to complete, so you not only need to beat your previous record.
Your primary goal is to avoid obstacles in your path, and your secondary goal is to get coins, improvements, and power-ups. As you gain experience you will reach new levels, and collect coins to buy gadgets and new clothes. There are a lot of collectibles, so you will see a lot of new things once you start playing.
There are also events and collaborations with other games now. Thanks to them you can play the same endless game in a new way. This app is a 2D endless runner with side-scrolling.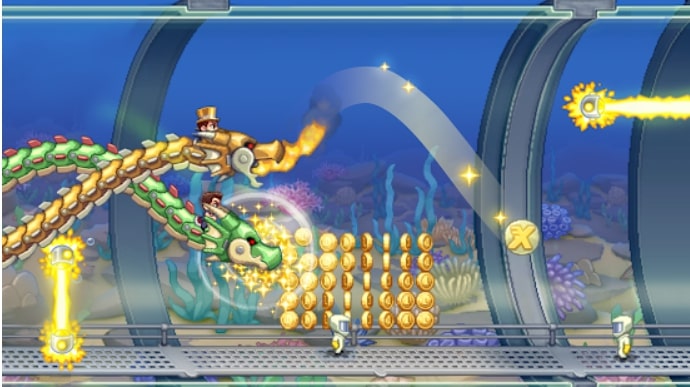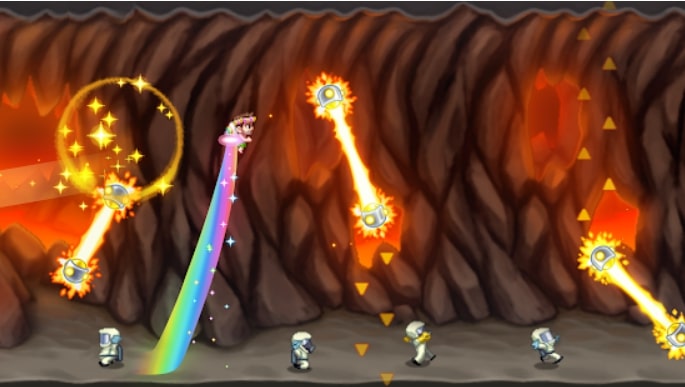 You may also like: 9 Best Anime Love Story Games for Android & iOS
11. Crash Bandicoot: On the Run!
This is a brand-new mobile game that is an absolute treat for fans of the franchise and its main character, the ex-Sony PlayStation mascot. Crash Bandicoot: On the Run! is sure to appeal to fans of runners and platformers alike. In addition, this game is a runner, which offers a thrilling adventure, filled with many challenges.
If you are a fan of adventures and games for attention, this application is suitable for you. In addition, it allows you to enjoy the funny antics of the iconic character as well as the witty Sister Koko. Also, according to the plot of this time, the evil doctor has scattered various enemies around the world to steal the gems of power.
So, you must send each of them back to their universe and collect the gems. In order to do so, you should participate in hurdle-run competitions, collect rewards, improve weapons, and set up your base. The game features single and team competitions, a hero customization system, and a large number of bosses, locations, challenges, and special seasonal events.