Backgammon is one of the oldest games, which aims to move all your checker in the house and remove them from the board before the second player does. From this follows, to develop your strategic sense and mental calculation, you can always play backgammon online. At the same time, you may like to work on your forward-thinking in these games.
Regarding backgammon, we can say that however, the board will be available at the hands quite rarely, moreover, it is not at all convenient to carry it on. So in this article, we will briefly describe the most popular and suitable backgammon applications. So let's begin.
1. Backgammon Classic Board Live
Backgammon Classic Board Live is probably the most convenient place to play in the entire App Store. We should note that in this application you can easily play one of the oldest board games. After all, here an incredibly pleasant visual background is combined with the absence of unnecessary elements.
There is a pleasant interface present in the most modern format. In addition, several types of games are possible in the application. To begin with, you will be able to battle with artificial intelligence on several levels of difficulty. Also, you can compete with friends passing the phone to each other, in other words, on the same device.
Puzzle game is available online. Try to fight against players from all over the world. However, many people have noted that in this app you only play one-on-one, meanwhile, in other apps, you can play with more at once.
Besides, it is always possible to adjust the game into three difficulty levels in the settings and listen to music during the game. You can also customize Interface, for instance, set the preferable color.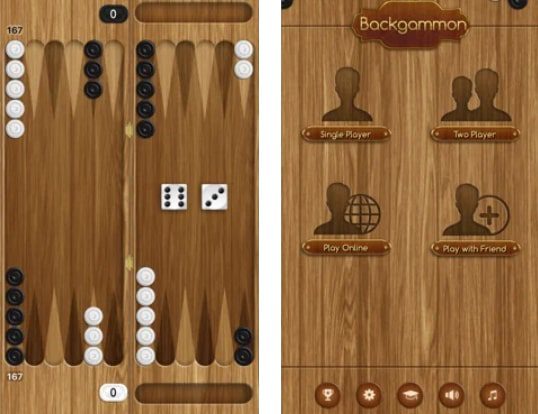 You may also like: 6 Best Offline Scrabble Games for Android & iOS
2. Backgammon – Lord of the Board
Such an application will suit everyone who wants to exchange the board game for an online game with many users with only the use of phones. In addition, there is a good opportunity to test skills during the games. Besides, it is possible to enjoy the game with in-app currency and earn it directly in the app. Later on, it can be used as bets.
All users have an interactive chat room right in the app. They send funny emojis in these chats. Receive bonuses for daily logins and upgrade your status. Here you can play mini-games and get extra bonuses.
Develop your logical skills with multiplayer games and compete in matches, that are selected according to filters. Add friends and fight against them.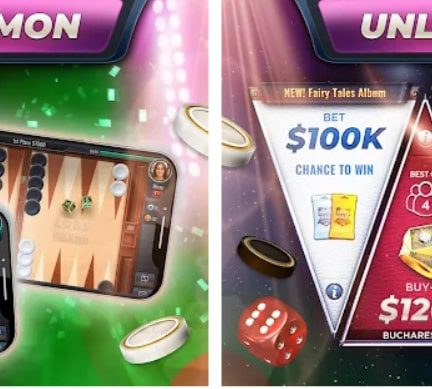 3. Backgammon Legends
This is a multiplayer game app. All players gathered here will become your competitors. Just register via Facebook and start winning. To begin with, it should be noted that the gameplay here is done in a pleasant and comfortable 3D animation.
You will always be pleased to re-enter the game. Furthermore, you can level up in the game. It is possible to collect bonuses and to reach the top of the tournament table. Also, everyone can add friends and play quick matches with them in the game.
Finally, here you have the ability to open a chat room to communicate with each other sending a cheerful smiley face whenever you need it. Collect daily bonuses in the game by rolling the dice. Play for free and earn real money. The app can be found on both platforms.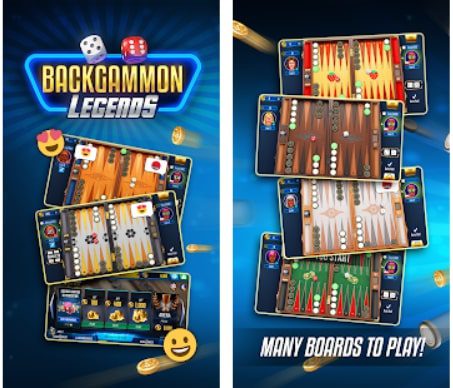 You may also like: 10 Best 5 Second Rule Game Apps for Android & iOS
4. Backgammon Live
Playing your favorite logic games just got easier with Backgammon Live. Do it right now and test your brains. Do notice that here each user has at his or her disposal several useful features. There is an opportunity to chat online directly with other users.
Not only can you improve your skills in the game by playing with artificial intelligence, but also become a true champion. All these things are possible in live matches. At first, challenge yourself by playing with friends and later try to compete on a world level. You can also try to adjust the level of difficulty in the app, depending on your abilities. So start by simply learning the strategies of other players.
The interesting thing is that you can personalize the game. For example, set the desired color of the board, dice, and checkers. Each user can earn points for winning games, as well as, play minigames that give more points. Progress through the board of champions based on the ranking of top players.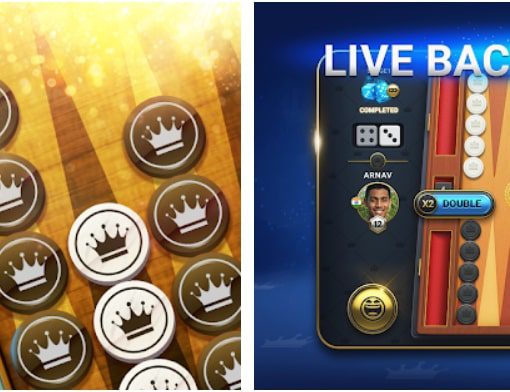 5. Backgammon Offline
You have probably ever traveled and wondered what to do when you run out of Internet connection. With this app, you can play a lot of games without actually needing it. Try to compete with artificial intelligence in the app.
The creators of this app claim that they have designed it in a such way that it helps to improve the player's skills. Indeed, it does a pretty good job at that. It should also be noted that the app is only available on the Android platform. Nevertheless, you will appreciate the colorful and simple interface.
You can personalize the playing field and game items in the settings. Also improving your skills and complete daily missions to get coins. These bonuses can be spent to open new maps. Thus, the game will not bore you and will always be entertaining to beat the computer.
After all, there are no ads and the app itself is pleasant. Try this app that does not distract you at all.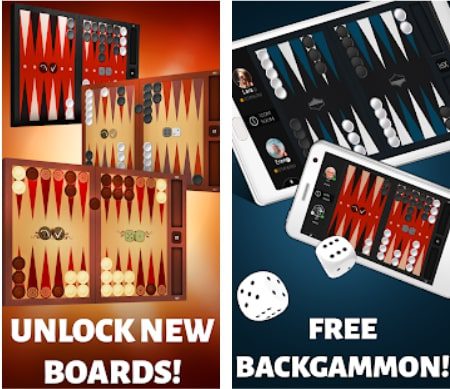 6. Backgammon King Online
You can become part of the Champions League with this app. When you play against other users, you earn reputation and points in this online game. Therefore, as you look at the leaderboard, you motivate yourself to advance, which is possible through constant practice.
This app will not only help players but also provide them with new and useful information. After all, everyone can learn new strategies and tactics for the game here. You will also be able to add friends and communicate with them. Start playing backgammon right now. If you want to advance on the leaderboard, you need to win and collect points.
You will get these coins every day by completing tasks or simply by logging into the game daily. It is important to note that here you can create your own teams, which will fight for the title of winners. This way backgammon can be considered a team sport.
If you want to play a strategic game like backgammon, or you simply want to learn something new, this application is at your disposal.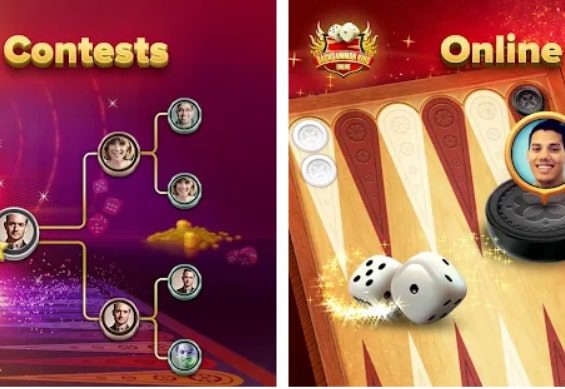 You may also like: 10 Best guessing game apps for Android & iOS
7. Backgammon LiveGames
Backgammon is such a cute and challenging game that it makes you eager to try playing it with different people. Experience the atmosphere of an intense game with this app. So let's move on to the main features.
To begin with, users of the game participate in multiplayer backgammon games. And secondly, get an app where you can settle your sense of gambling.
Start playing for points and use them to buy game items. Also, each user will be able to customize their profile by uploading new pictures and making up fun nicknames. It will even allow you to keep track of your ranking on the career board and play against opponents of similar skills.