Do you like playing scrabble? Here is a must-read post for you then. If you don't know this game, let's go through the rules of the game first. You and other players are given the tiles with letters. Each tile has a score on it. One by another, you will need to put the tiles on a field to create the words. The field itself will remind you of a crossword. As you use the tiles you have in creating new words, you will get the scores. The one who gets the most scores wins.
In a word, you can't imagine how mind-sharping and time-killing the game is! Believe it or not, you can play it on your device, and even without an internet connection. It will be especially suitable when you are on the road and want to kill two birds with one stone.
The Apppearl team has chosen the best offline scrabble games available on the App Store and Google Play. Select the application you like the most and install it at once.
1. Classic Words Solo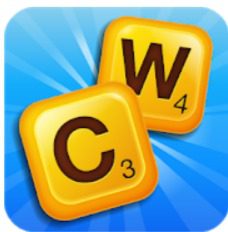 The post starts with the game called Classic Words Solo. Let's find out which features it has.
In this case, your opponent will be only a computer. It is an advantage in a way because you won't need to wait for other player's moves.
Well, before you start a game, you will be asked to choose the level of a computer (6 levels of difficulty, from beginner to expert). That's what makes the game suitable for each player, both kid and adult. After that, pick a word list (SOWPODS (Official English tournament list) and TWL 2014 (Official list) are included), and make the game start.
As for peculiarities in this game, your scores will be boosted if you use Double Letter, Double Word, Triple Letter, and Triple Word squares. Moreover, you will get 50 scores at once after you use all 7 letters you have in the rack.
Apart from this, each swipe will show you the definition of this or that word. So you will have a great chance to enlarge your vocabulary.
Talking about the languages available, the app supports English, Spanish, French, Italian, German, Dutch, and Polish.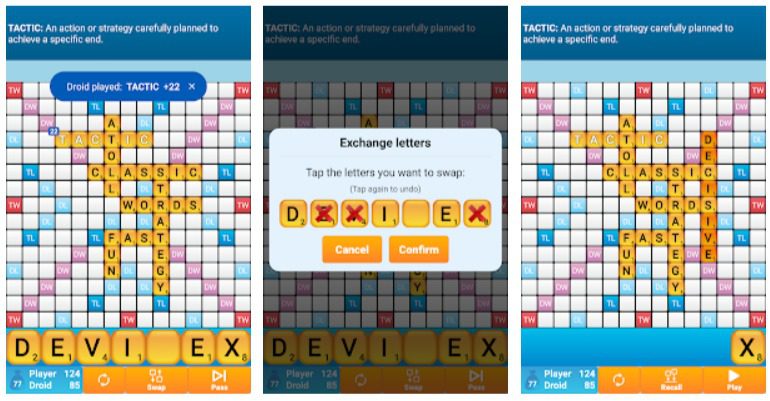 2. Word Master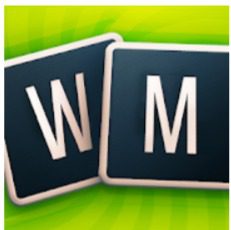 Here is one more awesome tool for you. It is called Word Master.
The app will let you master your skills in scrabble via competing with a computer. You both will be provided with seven letters in a rack. The task is to put them all on a field while making new words.
In this case, you will be able to choose the level, duration of the game, and field. Again, your scores will be boosted if you place a tile on a Double Letter, Double Word, Triple Letter, and Triple Word tiles. By the way, after each round, the app will show you the words you could make and the bonuses you could get. That's why your performance will be definitely improved.
When it comes to reviewing the app's other distinguishing features, it should be said that the app will allow you to play offline not only with a computer but with your friends as well. That's what makes the app so unique.
Also, it supports an additional game mode. Thus, playing Challenge, you will score more points in each turn as you come closer to the best possible word. So it will be a great chance to check how good you are at scrabble. One way or another, the app will track your results showing your achievements like the best final score, best word ever played, total bingos, etc.
As for minor advantages, you may get help for valid words, block a computer from using rare words, protect yourself from a bad draw, save and resume a game anytime, and so on.
The languages supported are English, French, Portuguese, German, Spanish, Italian, Dutch, Norwegian, Romanian, and Catalan. Also, feel free to learn the definition of the words created by swiping across a word. However, it requires an internet connection, and the dictionaries will be in English.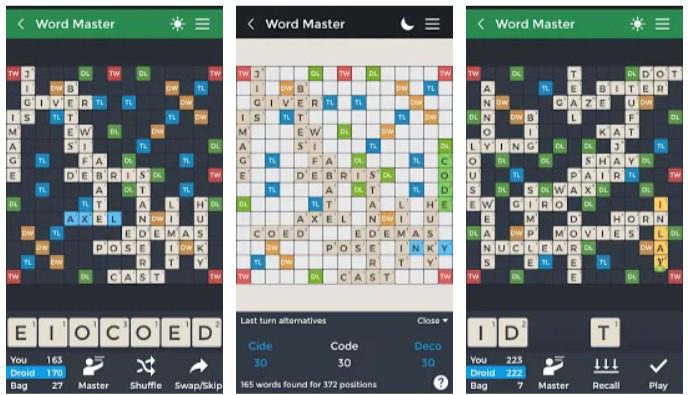 3. Wordster – Offline Scramble Words Friends Game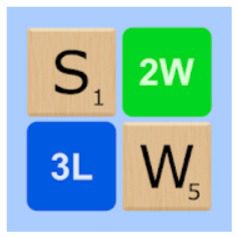 Here is the next awesome tool to be installed. Wordster will turn your gadget into a virtual field to play scrabble.
Your task will be the same: you will need to put the tiles on a field making new words. It will be a computer that will challenge you. By the way, choosing the difficulty level will be possible in this case as well.
Talking about the words, the app will let you check the word strength to find out how good you are at scrabble. At the same time, you will enlarge your vocabulary by using in-app vocabulary. Moreover, you will look up the definitions in the Collins Scrabble Dictionary that includes 10 000 words.
Besides, the app supports quite many languages, including English, Dutch, French, Italian, Indonesian, and Afrikaans. That's why installing this very game will be your best choice if you want to create words in rare languages.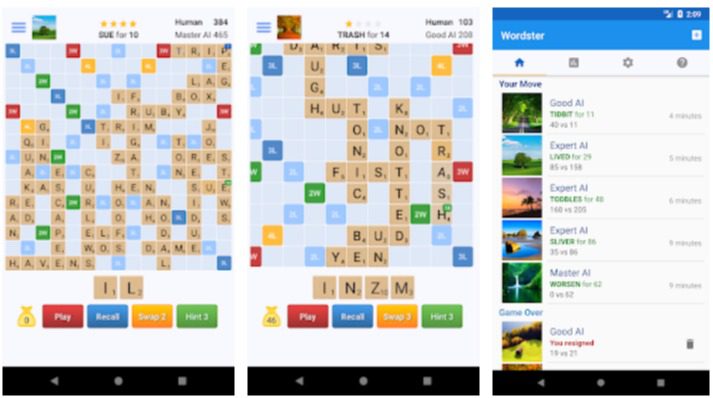 Since you are so interested in mobile games with no internet connection required, here are more options for you for Android and iOS devices.
4. Scrabble® GO – New Word Game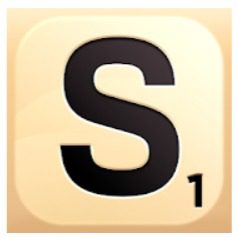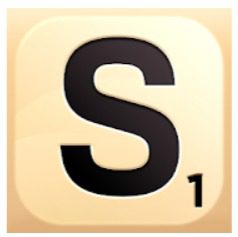 One of the most well-known scrabble games is called Scrabble Go. Here is the key to its success.
Since this very scrabble mobile app has quite many game modes, we will start with the one you are interested in the most. In most cases, you can play offline with a computer only. The same can be said about this app. Thus, to challenge an AI, you will need to play in practice mode. It will be a great opportunity to improve your skills and win real opponents.
To challenge friends and relatives, start a game in duels. You will be able to choose a friend to play with. Alternatively, the app will offer you another player with similar skills. The main distinguishing feature here is the live chat with emojis and phrases.
Talking about other modes, we assume that you will like them as well. In Word Drop, your task is to find new words since the used word tiles are replaced with new custom ones. As for the Tumbler, a player is required to find high-scoring words from a rotating set of letters. Keep in mind that you will be limited in time. Lastly, while playing Rush, you will start a typical Scrabble game but solo. The main difficulty is to set up high-scoring plays on a smaller field (11×11).
Now let's review the app's advantages. First of all, it comes with numerous game-boosters like Hint, Upgrade, Word Spy, and Vortex. Then, the app will keep detailed statistics on your achievements such as scoring averages, longest words, best plays, etc. What is more, the analytics on other players will be at your fingertips as well.
The thing that will motivate you here is an opportunity to get personalized and collectible tiles. Also, in case of dramatic success, you will be ranked high on the Arena leaderboards. That's is one of the reasons why so many people across the globe appreciate this game so much.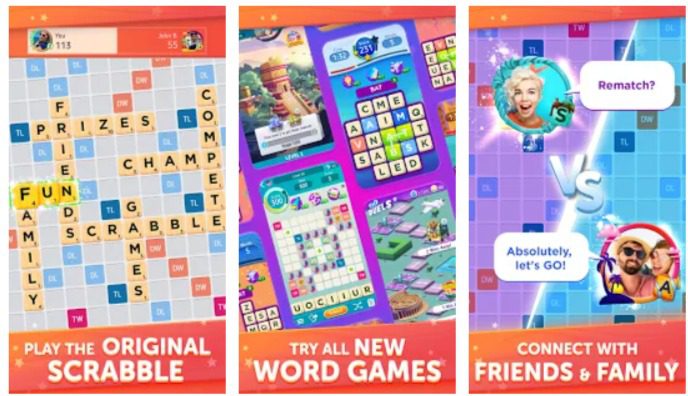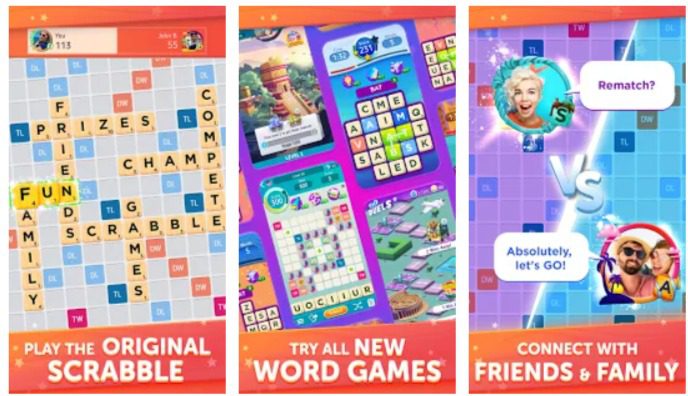 5. CrossCraze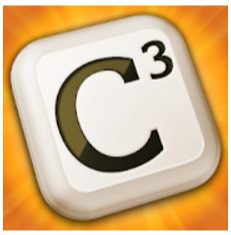 One more cool alternative for you is CrossCraze. Apart from meeting your requirements, it will suit you if you are a personalization lover.
The thing is that the game offers quite many options. By it, we mean a great choice of board layouts (from 15×15 to 21×21 squares), opportunities for customizing them from A to Z. Also, the vocabulary here is quite flexible. That's why adding new words will be possible. Finally, as usual, you will also be able to select one of 10 skill levels.
As for the modes the game includes, you will have access to the Classic one (when new letters are linked to already created words), and "Tile Stacking" (when the tiles on a board can be changed onto tiles from your rack for making a new word).
Lastly, you can create words in one of 9 languages like English, French, Italian, German, Spanish, Dutch, Swedish, Danish, or Norwegian. Also, you will be provided with dictionaries available in English and French.
As a bonus, you will definitely like the app's little details as hints and automatic rack sorting in numerous parameters.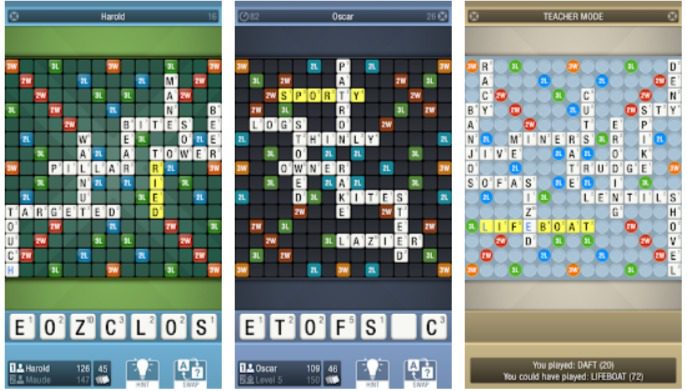 6. Wordmeister Solo Word Puzzle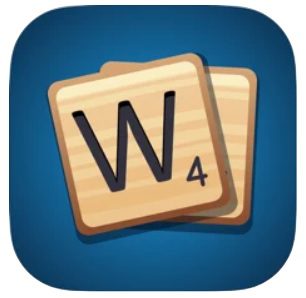 Wordmeister is one more amazing tool to play scrabble offline. That's what makes it possible to play your favorite game wherever and whenever.
In this game, your only opponent will be a powerful AI. However, you may make it weaker by choosing a difficulty level you want.
All the words created here are taken from the world scrabble tournaments. That's why the app can accept up to 10 000 English words. To improve your vocabulary, you will be provided with a dictionary to be studied anytime to achieve greater results in scrabble.
Finally, the app is considered to be so user-friendly. The features that make it so are the drag-drop tile system, shuffling tiles in a rack, swapping tiles you don't need, and so on. And of course, your scores will be boosted when putting tiles on Double Letter, Double Word, Triple Letter, and Triple Word squares.

You may also like: 10 Best 5 Second Rule Game Apps for Android & iOS