Wanna learn to jump as high as you can? You've come to the right place!
We've picked the best vertical jump apps for Android and iOS you could try. These apps will make perfect gym companions, helping you to estimate your results and reach new heights.
Whether you're a serious athlete or just looking to enhance your hops for fun, these apps provide expert guidance and training programs to help you with that. With engaging training and progress monitoring, you'll be jumping higher than ever before. Let's get into it!
1. My Jump Lab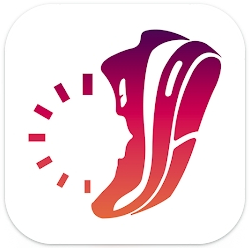 With this app, you can count your leaps with ease and accuracy. You don't need any extra tools, just use your camera and sensors to get started. This feature alone makes it a must-have for any athlete or fitness enthusiast.
The app covers tutorials to guide you on how to get the most out of your training and estimate different aspects of your performance such as jumping, velocity, and mobility. It's like having a personal coach in your pocket, pretty cool right? You'll get to import pre-made vids to analyze the performance at any time needed. You can even send the report to your trainer right away, which saves so much time and hassle, eliminating the need for in-person testing.
Plus, you can log multiple people to monitor their results, so the app will be helpful for coaches as well. The app's intuitive design deserves special mention. It's easy to navigate, so you'll quickly figure it out. You can sync it with the web version and use it on tablets if needed. The app is fully free, and there are no hidden fees whatsoever.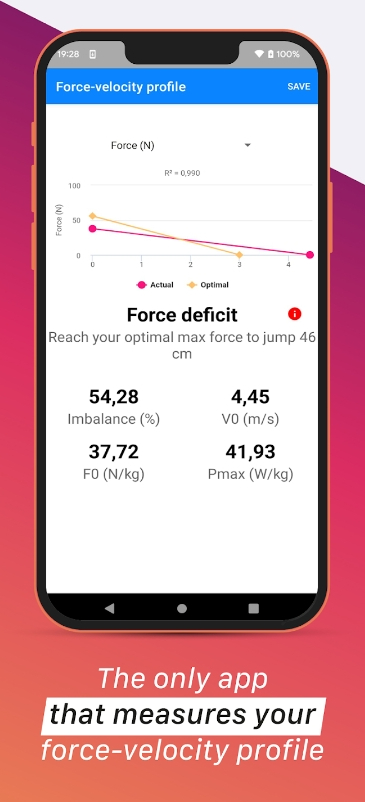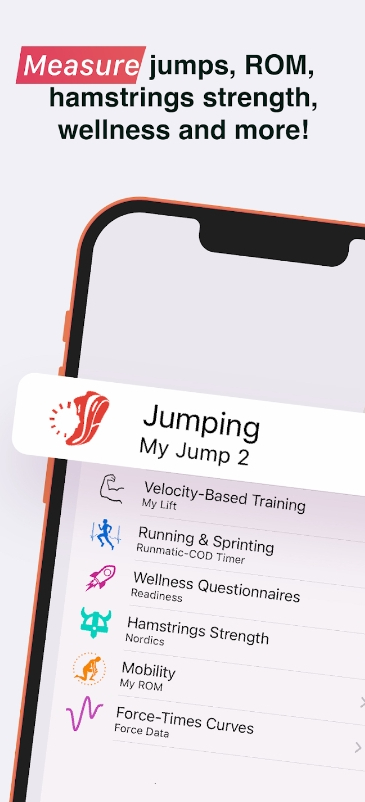 You may also like: 9 Free Workout Of The Day (WOD) Apps
2. VerticalJumpTraining
This app is here to help you maximize the effectiveness of your leaps. It covers 9 courses that have been proven by some of the world's best dunkers to add inches to your jump. By committing to these exercises daily, you can not only see results in your athletic ability but also your general flexibility. The mix of calisthenics and plyometrics ensures that you are getting a well-rounded workout that targets all the right areas.
You'll definitely appreciate how easy this app is to use. Once you download the app, take a few minutes to read through the full details. Make sure to familiarize them, and set reminders, and you'll be on your way to leaping higher in no time. To initiate a daily practice, all you'll need is a box or chair and a string.
And when you're ready to start, start a session and follow the body position set up for each exercise. Keep pushing yourself until the end of the countdown, and then get ready for the next one. It may seem like a small daily commitment, but we promise that with consistency and dedication, you'll start to see real results right away.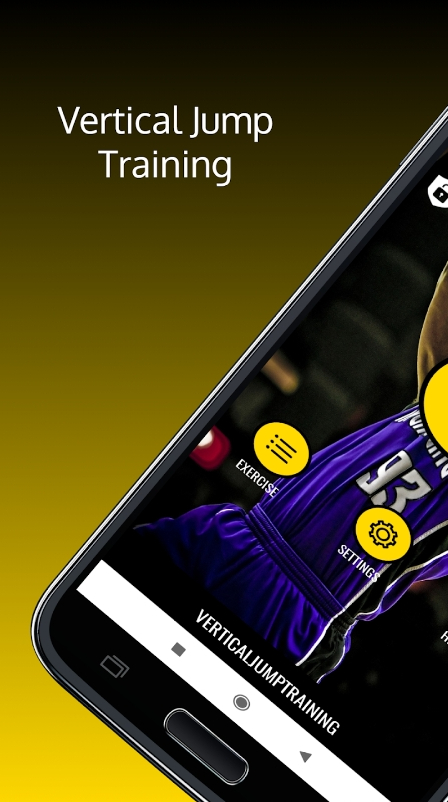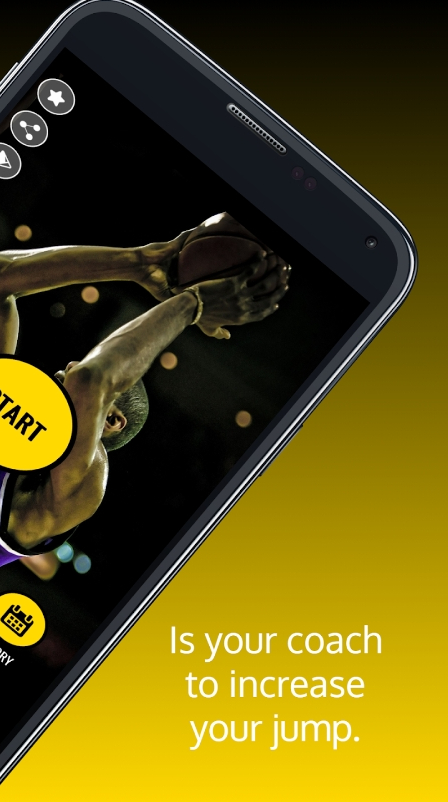 3. What's My Vertical?
If you love basketball or someone who wants to improve your leaps for any reason, this app is a must-have. It covers two features to give you an accurate analysis of your hop and help you make slam dunks like a pro.
First, there's a tool that needs to use a cam to shoot a vid of yourself jumping. Then, the app will estimate the peak of your jump using video analysis, which is much more accurate than other methods like a jump-and-reach test. It makes keeping track of your training improvement much easier, and it'll help to boost your confidence as you can easily see the improvement in your jumps.
Above that, there's a dunk calc that lets you find out how high you need to leap to make a slam dunk. You only need to log your height or standing info, and the app will do the rest. It will calculate a required jump height and shows you how much more you need to work on to achieve your dunking goal. Plus, the app has a simple UI that anyone can operate. It's a handy companion for anyone who wants to boost their jumping game.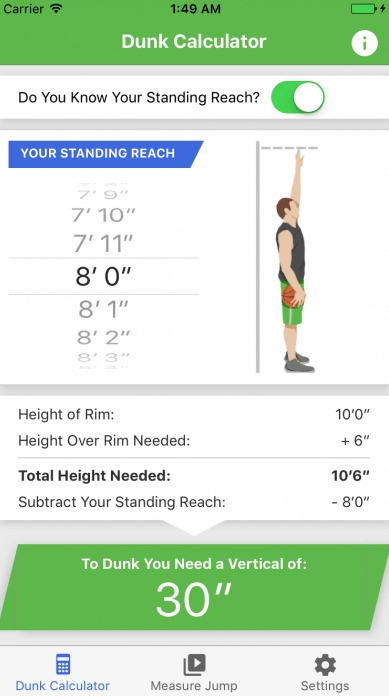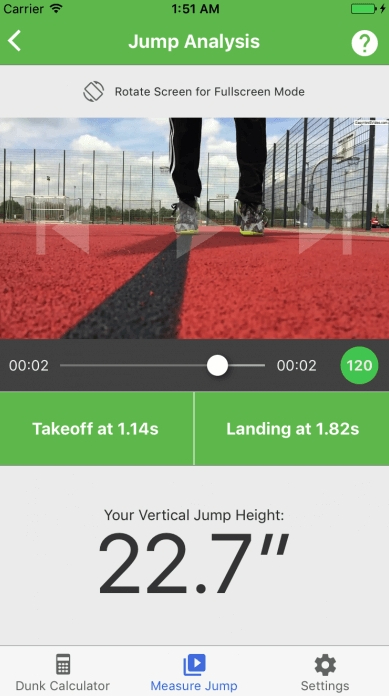 4. Vertical Jump
It's an app to help you get better at jumping. It's not about some random workout plan, no. The app is well-researched and made specifically to boost your vertical leap to unprecedented heights. With an emphasis on fast-twitch muscle stimulation, it has all the right exercises to help you spring into action like a jack-in-a-box.
The app is all about helping you optimize your entire body to transfer your upper body weight into upward momentum. Thus, you'll be learning how to channel your inner Superman and fly like never before! Whether you want to load workouts online or do them offline, the app has you covered.
Now, let's talk about the features. The audio guidance from your virtual coach is like having a coach right in your pocket. Plus, the customized training that is uniquely made each week will keep you engaged. Plus, the HD instructional videos make it easy to learn the proper methods for each exercise. You'll be able to learn all the training techniques through crystal-clear videos that allow you to preview and perfect your form.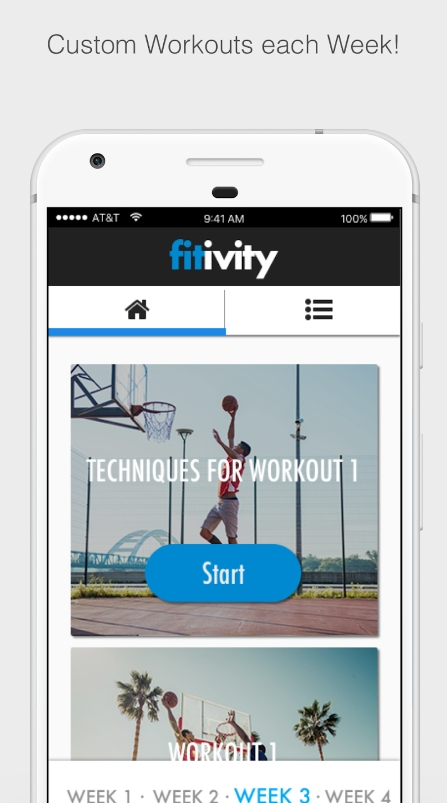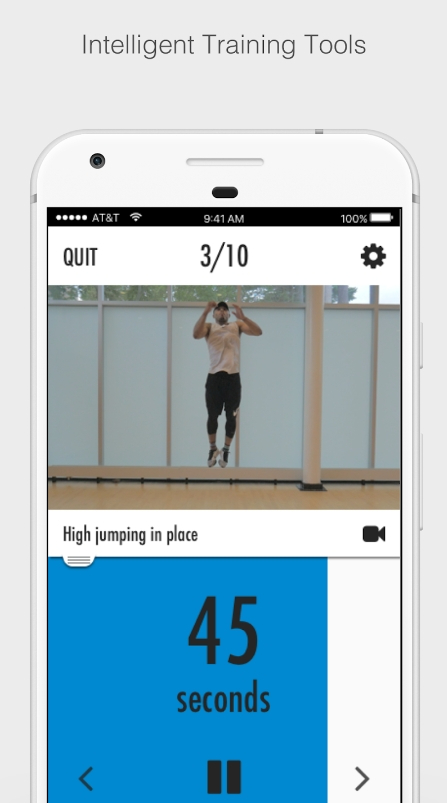 Check also: 6 Best Pull-Ups Fitness Apps
5. VertVision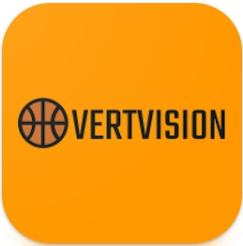 Tired of paying for expensive equipment or traveling to a gym just to gauge the peak of your jump? Give a try to this app! It's a treat for anyone wanting to calculate their leap height. The app is free and makes jump measurements as simple as possible: all you need is to make a vid.
Using this app is a breeze. Just make sure to make a nice-quality vid, pick it from the cam roll, and regulate the playback speed with the slider. Then, you'll need to pick the takeoff time. You'll also need to mark the landing period, and you're all set. The app counts your leap peak with just a few clicks.
In case you wanna make sure you get the best results, record a vid in slow motion. The app is also free, and it works great for monitoring your improvement as you work to leave your results. You'll be able to see your improvement over time and impress all of your friends with your athletic skills! The ads will pop up here and there, but these are not unbearable.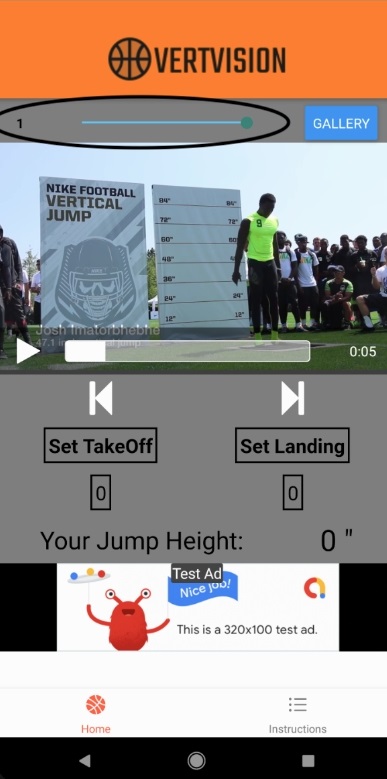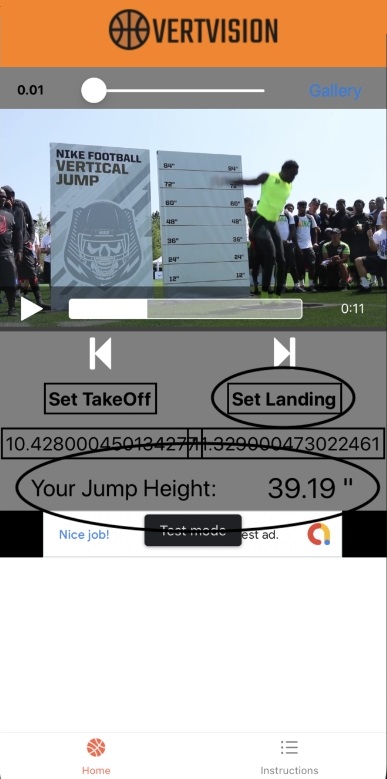 6. Jumpster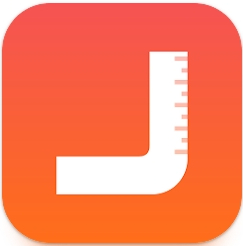 That's another app for measuring how high you can really jump. It is a great tool to track your leaps. You'll get easily keep track of all your best tries with personal records. No more struggling to remember your best hop, the app does it for you! It's helpful for enthusiasts and sports players of all skill levels, and you'll be pleasantly surprised by the accuracy.
Above that, the app can read the peak of each hop aloud! Thus, you won't have to take it out of your pocket each time you want to check your vertical leap. This feature is especially handy for those of you who want to practice your jumps without any interruptions.
So, how does the app work? Well, it's a pretty simple process. The app harnesses your device's sensors to estimate the peak of each leap. Thus, you'll get reliable and precise info that you can count on. Plus, with its easy-to-use UI, you'll be able to navigate through the app like a pro in no time at all. The app makes it easy to stay motivated, track your progress, and achieve your jumping goals.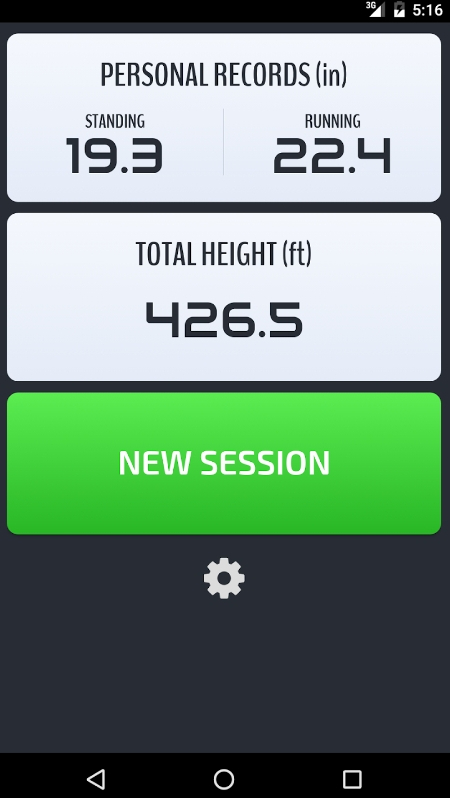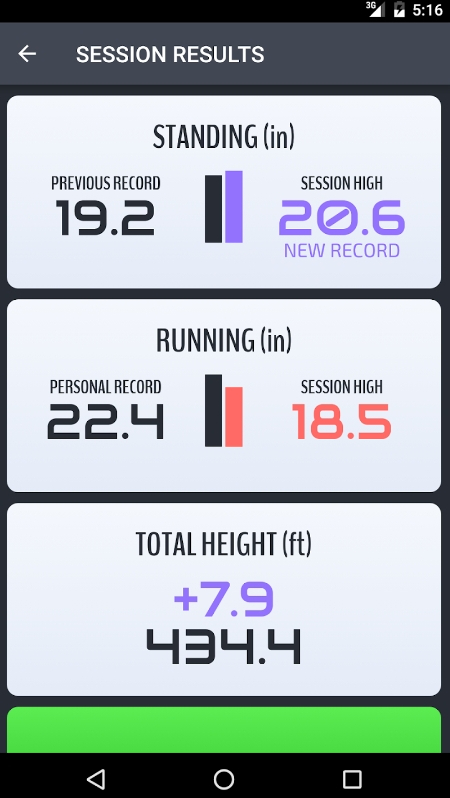 7. VERT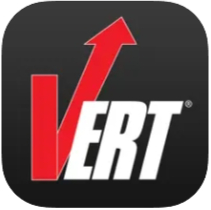 It's the ultimate tracking tool that measures your jump performance data wirelessly in real-time. The app is not your average fitness tracker. With its wireless, real-time jump measurement, you'll be able to monitor your progress like never before.
The app is all about the details, it will show you the intensity level of each movement, so you could optimize your training and prevent injury. And with the kinetic energy calc, you'll know exactly how hard you're working and how explosive you are.
As for the jump tracker, it's a simple yet powerful tool that lets you count the peak of your jumps. And let's not forget about the Jump tracker. It will tell you how high your jump is and your total count by session. You'll also get to see your total jump count analytics during time sessions.
But wait, there's more! The app also tracks your body symmetry for peak athletic performance. And if injury prevention is a concern, you can track your jump load exertion of every move on your core body. It's easy to use and perfect for monitoring all your movements during practice.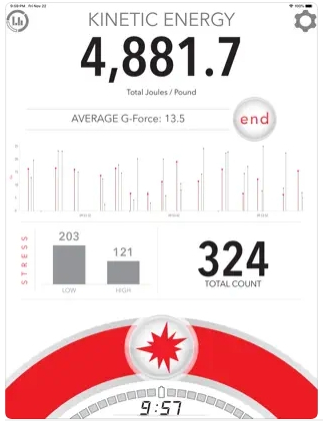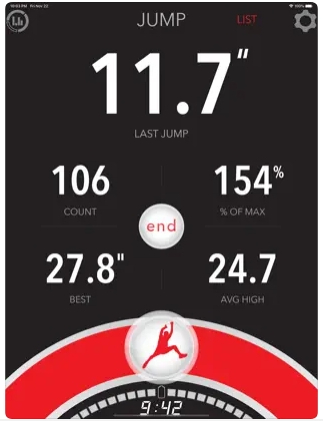 You may also check: 11 Best Pilates Apps
8. MonsterJump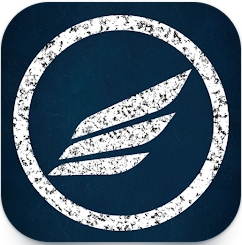 That's a powerful app to help you get better at vertical jumping. This app contains a comprehensive program with four complication levels made to increase your development. Each one takes about 3 months to finish. The entire program is a full year-long commitment, but trust us, the results are worth it.
You'll appreciate the variety of training for sure. With over 25 courses to try, you'll never get bored or feel like you're stuck in a monotonous routine. Plus, all these are effective and specifically made to help you develop a high-force impulse after a stretch. You won't get overtrained, but still feel the impact the activity has on your body.
Now, let's take a moment to talk about safety measures. To avoid injuries or inconveniences, make sure to follow the guidelines set out by the app. Always warm up before starting any training, wear appropriate footwear, and perform the series and repetitions in a way that is convenient for your body. Respect the rest times and don't forget to stretch after finishing your workout. These tips are all crucial to avoid all kinds of inconveniences.