Are you into baseball? Do you like to bet and play games? If so, you should take advantage of the apps we will talk about in today's article. The U.S. and Canadian fantasy sports market is gaining momentum. It is estimated that people between the ages of 12 and 49 are mostly into it.
Therefore, fantasy sports can be allowed to be considered as a means of promoting sports, and particularly watching it. Apps with fantasy services offer the opportunity to win money, like betting apps, for example here, and get the simple pleasure of the game. Immerse yourself in the world of sports!
1. Yahoo Fantasy Sports
Yahoo.com opened a fantasy sports section in the late 90s. Later on, they also added an app available on AppStore and Google Play. With their help, baseball fans began to have the freedom to pursue their hobby with convenience. In fact, they offered most of their games for free, which has become the new mainstream business model for fantasy sports.
With the app, you can choose, build, change your league. Choose as athletes. Here you can feel like a real sports manager. In addition, you will receive notifications on your phone, which can be set in the settings so that will notify you about various news. One example is scoring updates, game results change, replacement of players, and so on.
Yahoo also allows adding friends, subscribe to updates, discuss topics of interest with them. Members note the wide variety of free content, several filters. And the entrance fee is seen by users as something insignificant, for the sake of impressions, nothing is sacrificed.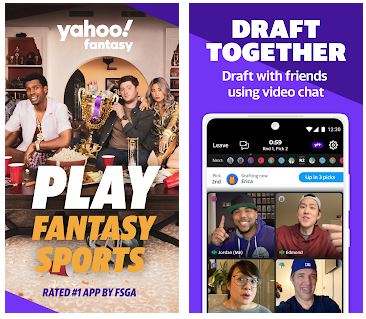 You may also like: 5 Best apps to watch NFL games
2. Fantasy Baseball My Playbook
This app can be described as a useful tool, an assistant for fans of fantasy baseball. It allows you to change the team composition, manage and change the baseball field goals even more efficiently. Fantasy Baseball My Playbook is also a news hosting service in which you can be sure you will not miss out on anything important.
It provides you with weekly and seasonal predictions of various players. There are various helpers in the app to help with purchases, a Waiver Assistant, a Lineup Assistant, and so forth.
In comparison to the usual site, the app is user-oriented, therefore the interface is as simple as possible. It is much easier to find necessary information about the team as well as to work with the filters. In addition, it offers the ability to provide support for your fantasy team from various popular hosting sites like Yahoo!, CBS Sports, ESPN RT Sports, and others.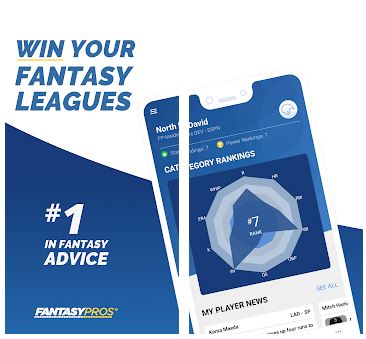 3. ESPN Fantasy Sport
The app is known for the availability of the latest news. Some of the biggest analytical counts, information, and satisficing are collected here. Through this app, you can find out more about the possibilities of the league and bet on a winning fantasy baseball team.
Likewise, you can create your baseball team to play with your friends as well as to play with other baseball fans. Then, set up your fantasy team, customize your lineup, add some players, and make deals.
ESPN offers to immerse yourself in the game while watching online broadcasts of the games. It lets you compare your knowledge of the game. Listen to podcasts from famous sports reviewers. With this kind of thing, there is sure to be a lot of excitement from fantasy baseball.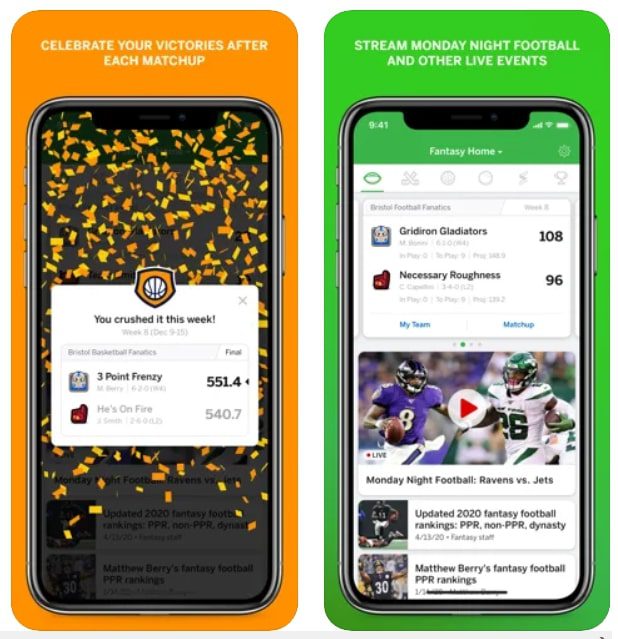 4. CBS Sports App
CBS is an exciting platform for fantasy baseball. You can stream various CBS, CBS Sports Network, and CBS All Access events with just one single app. This app gathers all the latest news in one smartphone. This way one can read articles here and watch videos of the latest Champions Leagues games.
You will never miss the latest events from the world of fantasy baseball, as there is an option to set up personalized news, specific leagues, teams, and athletes.
Personalized betting predictions are available here. That of course will help in drafting the best fantasy baseball team. Additionally, CBS is marked as the best app that has won multiple awards in the past. In fact, there are many more personal features for both newcomers and professional players.
The main features include private leagues for ownership and affiliation, real-time scoring, roster trends, a player announcement board, and messenger. It is also possible to subscribe to a special game that supplements the existing features. Such as setting up a league, cancellations, roster management, and scheduling. Don't forget that CBS provides many different sports, not just baseball.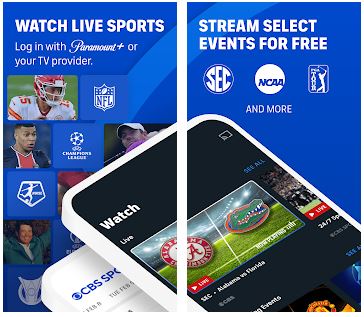 5. MLB
The MLB is the official app the Major League Baseball. That is why the most accurate information about your favorite sport is sure to be presented right in this app. Here You can view the current results of all MLB games. This has everything from the standings to the upcoming game schedules and so much besides.
These kinds of simulation games use an algorithm that processes the actual statistics of MLB players to produce the results of picking teams composed of MLB players. This is thought to provide an experience that is more similar to a real-life general manager's work.
The application has a simple and bright interface that allows you to enjoy the whole game. For the owners of Apple devices here is a real sensation. Because the application supports almost all of the company's devices the iPad, the iPhone, the Apple TV, the Apple Watch.
This is how with the application you can view the game and on a widescreen, as well as always carry with you in a pocket or on your wrist all the information you need. Of course, Android owners have completed the same opportunities. So it does not matter what device you use, all the features are available on any platform. Make money, play, and have fun with fantasy baseball.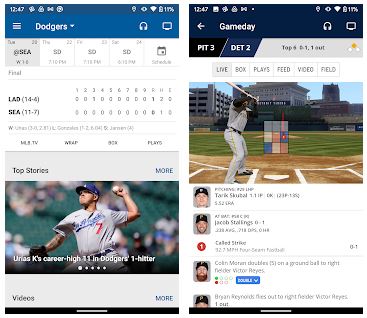 You may also like: 11 Top Football Prediction Apps for Betting
6. DraftKings
The DraftKings app is designed for fans who love to win from their favorite fantasy sport. Get the app, sign up, and choose from a variety of fantasy baseball. Challenge yourself in weekly or daily games. While you should be prepared for the fact that many leagues have an entry fee that can be as high as $150.
Do not be upset, although newcomers who do not want to lose their money, and who also want to practice their skills. This game has also a completely free league. You will be able to play in the leagues with your friends and other fans of baseball. Make your own leagues and keep track of their results in the overall standings. Score experience points and goes on to higher levels.
The app now offers the opportunity to compete against colleges. Play fantasy sports in different states. Promotions are often in the app, so check it often if you want to make a profit.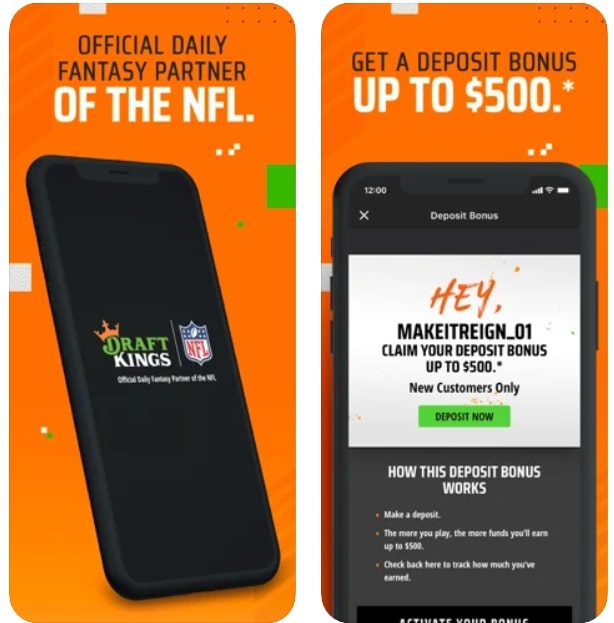 7. Fantasy Baseball Draft Wizard
The Draft Wizard is a real personal advisor for drafting, modifying, and adjusting your league. All analytical features are included in the app. It includes real predictions made by professional evaluators.
Then you have a special algorithm, which monitors the progress of certain teams, players, and leagues. In combination, it really does look like the true magic of fantasy baseball builder.
One can see how made-up draft teams will play against real ones right here. That is why the app is great for beginners who want to understand how fantasy baseball works. For the players in the game, it is possible to make a cheat sheet based on expert rankings and average positions.
The assistant supports various leagues such as Yahoo, RT Sports, Fantrax, NFBC, and CBS. Past game results are available in the app. You can always view their results. As also a special algorithm that can be customized so that it will make decisions for you.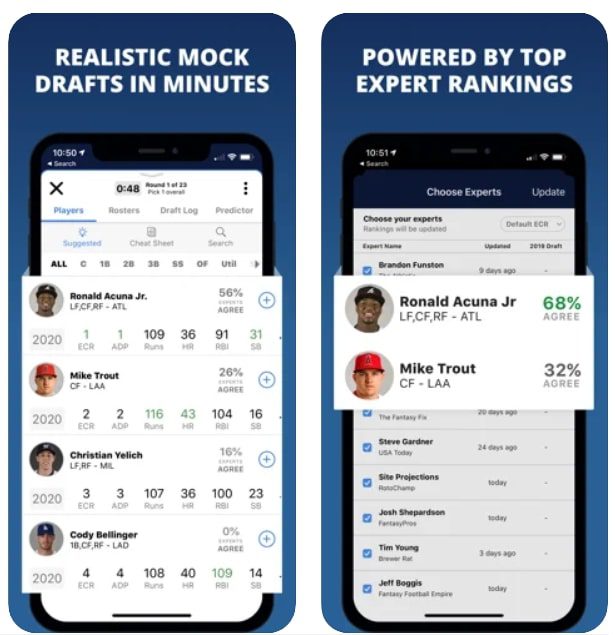 8. Fantasy Baseball News & Draft
What makes this app noteworthy is that it focuses primarily on baseball news, unlike many fantasy apps. With an app like this, you can keep your mind on things. There are updates on fantasy baseball players and notifications on the latest news daily.
There you can find out about player injuries, roster changes, roster extensions, and more. Fantasy Baseball News & Draft is a personal guide to making your own. And for entering the leagues. Here like in other similar applications, there is an algorithm based on predictions, experts' opinions, and amounts of scores.
You will never miss anything important with push notifications.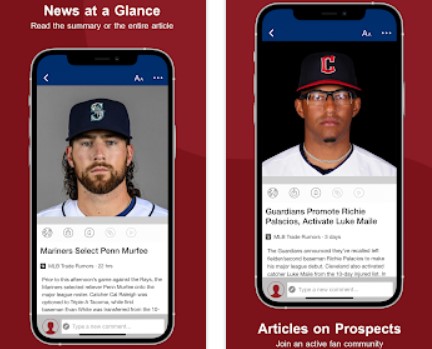 9. FanDuel
This app is suitable for those who want to make some extra money on fantasy baseball. All you have to do is download the app and register. You then pay a small fee, it may start at $1 and then you begin playing.
What makes this app remarkable is that it offers one-day fantasy leagues. That way you would not have to watch your craft all the time, but rather play one day and not have to worry about injuries or incorrectly drafted athletes. Leagues are provided daily.
Further, you get the opportunity to watch your masterpiece in real-time, as well as here it is also possible to communicate with your friends during the match. So you can share emotions and have fun. By paying a small fee you have a real chance to get a great prize in the case for instance you won first place in the league. Join fantasy baseball.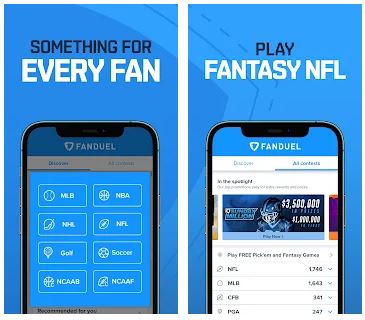 10. CBS Sports Fantasy
This article is the second application from CBS Interactive. It does provide other features, which is exactly what we are going to talk about now. This is a more narrowly focused app.
Numerous users have noted that with a subscription to CBS Sports Fantasy they have progressed a lot, some have even become the first in their league. And all these thanks to tips and interactive podcasts from leading fantasy sports analysts. Not only can you play, but you can also educate yourself.
With the app, you can create your own lineup, add players, control, and accept trades. There is also a special chat room where you can discuss your questions of interest. And you can also view the statistics of any interest.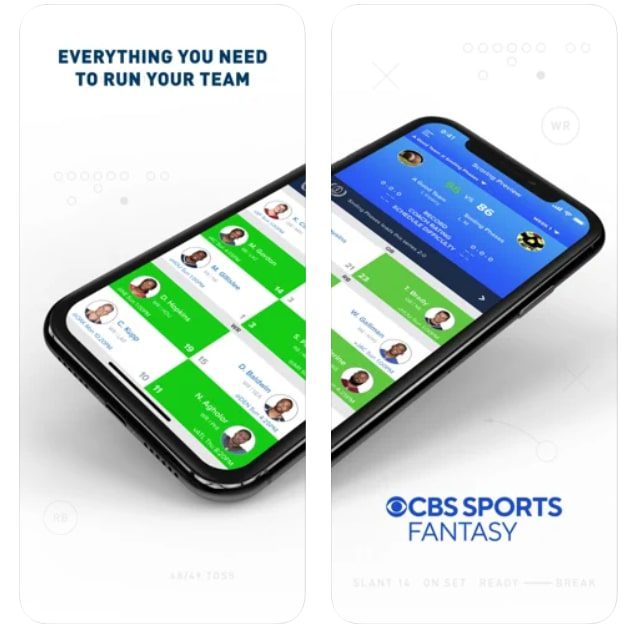 You may also like: 13 Best webcam apps
11. Daily Baseball Lineups
This article ends now with another narrowly focused app about fantasy baseball. Through this exclusive app for daily baseball lineups, the answer to this question and more is to access predictable starting lineups for each team in the major tournaments. This is the perfect way to prepare for a series of games at any point during the fantasy baseball season.
Whether you play daily or make up a league for a long championship. Daily Baseball Lineups is kind of a one-stop store for all of the necessary data you need in drafting your lineups. This app has a lot of positive reviews. It is unfortunately currently only available in the App Store.
Fantasy baseball with this app will be the best way to get closer to old friends and make new ones in general. This app will also be your money maker. With a little bit of investment, you can score a real jackpot.