Real-time strategies were unrealistically popular in the 90s, but even now there are decent pieces of work being released. So now we will share with you the most relevant high-quality exciting mind games that you can play with your friends. Get ready to conquer worlds with our top.
In addition, we are pleased to offer you Best Low Storage Games, which not only do not take too much space but also are intriguing with their graphic and gameplay decisions.
1. Machines at War 3 RTS
This game was created on iOS based on its computer version. The goal of this game is to unlock all the secrets of the lost research team. You will need to fight with more than 130 objects and technologies selected by you. Moreover, the visual effects provide you with ample opportunities to build your base.
Besides, there are both single-player and multiplayer modes. In a single player, you will have to find your opponent's base and uncover his technology. Also, you will be able to collect your weaponry and command it. So, you have to accompany and defend your allies on the battlefield, as well as get artifacts once the enemy is defeated.
In addition, you will dive into the history of the game while completing missions. Meanwhile, multiplayer can be played with four friends. During the battles, you will be accompanied by intimidating music and weather to fully immerse you in the story of the game.
However, to become a winner, you need to select fortuitous territories to develop and place objects on them. Overall, the strategy is a lot like battles in a military field that will keep you engaged throughout the missions.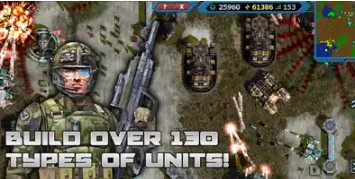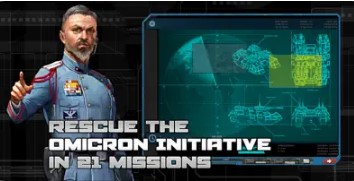 You may also like: 11 Best Endless Runner Games
2. Alien Tribe 2: 4X Space RTS TD
This is another multi-user strategic game. Besides, it is among the top downloads in this category. This game offers you to explore space, find colonies and expand your borders. You may take leadership over your alien race, discovering new solar systems and uncharted worlds. You will need to fight for an unusual race.
In exploring space you have to deal with energetic creatures that wander across the space. All you need to do is to build weapons platforms and defend your possessions from attacking creatures. Moreover, you will find different resources on the planets and asteroids that will help you in growing your troops.
There are also over 40 different tasks to complete in various areas. This will open up new opportunities for you to develop buildings, guns, and ships. You can also form planets and create objects on them. After mastering a planet, you will be able to merge all your planets into one giant network.
The developers tried to implement all elements of classical games with a real-time strategy to create a unique game with unusual gameplay. And the interface is a delight because when you first enter the game, you immediately catch a nice picture.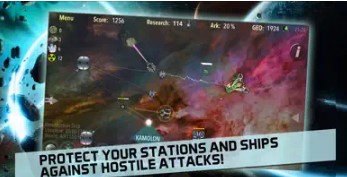 3. Total War Battles: SHOGUN
The game offers you a new and most importantly unique real-time strategy game. All locations of the game take place in medieval Japan. You are offered fast tactical battles, balanced with intuitive construction and control. In addition, the interface of this game is designed specifically for touch screens and amazingly beautiful graphics.
You will be able to lead your clan and enter them into battle. Also, place and manage your bases to extract resources and improve your bases and warriors. When you defeat your opponent, you will be awarded XP, which you can spend on building your base. The game also has a local multiplayer.
You will be able to fight in real-time against other people on three different modes and gain resources. Total War also offers more than six solo battles on different difficulty levels. As you complete them, you can break into the leaderboards and unlock new achievements.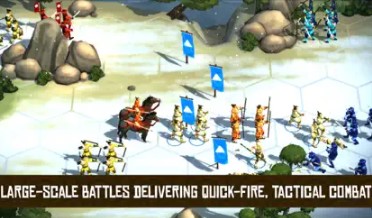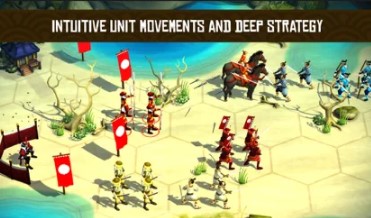 4. First Strike
This strategy invites you to defend your country and destroy your enemies. It is also a nuclear war simulator. The game's interface is intuitive and the gameplay is fast and accessible to all users. And the plot is fully dedicated to the pre-war situation when the army is already ready for a battle.
When you start the game, you will see a globe on which the territory of the countries of the nuclear club will be outlined. It is possible to immediately select your region and defend it. The more you fight, the more new countries you will be able to play for.
In addition, you can engage in the accumulation of nuclear arsenal resources, as well as expand your territory. It is also worth mentioning the music and graphics that captivate at first glance. When you reach the goal of the rocket, the picture will twitch.
And also all this will be accompanied by a strong rumble and numbers that inform you of the human losses. This will help you fully immerse in the game and understand the essence of human existence. The game gives you complete freedom of action and you will be able to witness how your actions will affect your country and others.
The goal of this game is to show how easy it is to escalate a conflict and bring our planet to nuclear war, after which humanity will be destroyed.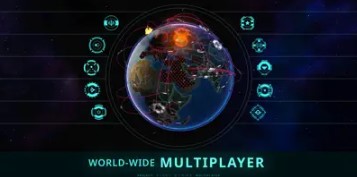 5. Land Air Sea Warfare
This is a strategy game in which players control mega units, cannons, rocket launchers, and more. The goal of this game is to take control of the whole planet. As you enter the game, you simply cannot help but notice that the concept of the game is dynamic and engaging from the first minutes.
This game offers you the opportunity to defend your base as well as attack your enemies. During the game, you will need to improve your structures: towers, missile launchers, torpedo systems, and cannons. This helps you always be ready to attack the enemies. You can also build your factories, which can help you create large transport structures.
As your troops develop, you will be able to learn new technologies and apply them to the force. In addition, there are a lot of different missions in the game. When you complete the missions there will be given experience, as well as resources to build your buildings. And you can strategize your battles wherever you want.
In addition, you can rule on land with vehicles, in the air with air units, and control the waters with an underwater navy. In addition, the game has several modes. One of them is where you always appear on random maps and with different power formations.
You can customize missions to suit you and choose different options for winning the game. When passing the game, you will be accompanied by music, crackles, and explosions. This will help you fully immerse yourself in the game.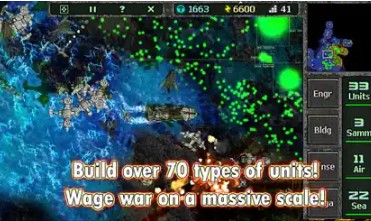 6. Beholder
Beholder is a rather unconventional project that will make you think about the consequences of your actions. The goal of this game is for you to secretly observe your tenants and eavesdrop on their conversations. You are an apartment building manager who has just received a new job assignment.
You can plant CCTV cameras and bugs in the tenants' apartments. Also, you can raid their belongings and find forbidden items that undermine the authority of the state. After you have obtained the information you will need to compile a profile of each occupant of the building.
After that, it is necessary to report to the authorities who may or have violated the law. The essence of this game is that you have to make a decision. You will have to decide what you will do with the information you gather. If you have found a prohibited item or a camera has recorded violations of the law.
You can report to the state and the tenant immediately departs to the police, while you will expect a small raise and a rating. With the money, you earn you can buy cameras, bugs, and items that are useful to you in your life. In the course of the game, the main character will have problems.
Your family may need money, your children may get sick and need money for that. As well as the bosses do not forget to throw up new tasks one after another. This is what will make the game challenging. Beholder is quite a complex game with beautiful animated graphics.
It is worth noting that each person you meet has a story and a fully developed personality. Thanks to this, the game and its story will be more immersive for you. It is a game with different endings, which you will complete with your actions.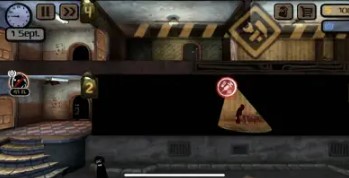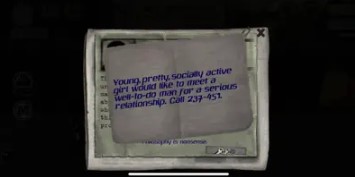 7. Eufloria HD
This is quite an unusual game with attractive game mechanics and an extraordinary concept. The player controls planets and seeds, grows plants, and colonizes more and more asteroids. There are also enemy seeds that destroy your green islands. So, the seeds are your fighting tool and resource, which allows you to pass more and more levels.
Seeds in the game have unique characteristics and only you can impact on the new race's population. And your strategic decisions will make it possible to earn resources and conquer uncharted planets.
The users have noted that the iOS version is more stable and differs from its bigger computer counterpart in terms of its convenient gameplay mechanics. In addition, the game impresses with its meditative effect caused by the graphical solution of warm shades and soft music resembling the birth of a new life.
This way, the game itself unwittingly relaxes you after a hard day. There are only trees in the game that produce seeds or leaves, which can be anything in this world. Meanwhile, your task in each mission is to capture empty or enemy asteroids. However, there are so many of these missions that you definitely will not accomplish them in one evening.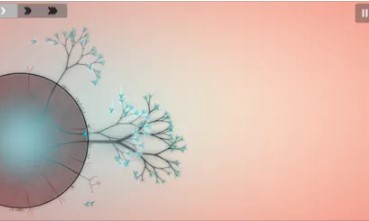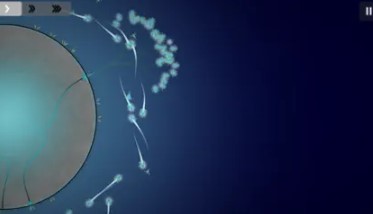 You may also like: 15 Best Oculus Quest 2 Games & Apps
8. Star Command
The goal of this game is to control a ship inside which all the action takes place in real-time, and the ship itself is reloading at the same time. The ship has different sections such as weapon, technical, scientific, and medical. The game also has in-game currency like three colored tokens.
These tokens allow you to improve your ship and also hire a crew. The more crew on your ship, the higher the ship's efficiency. There are two types of combat in this game. When your enemies are teleporting to you inside the ship, you need to send your crew to your sections to defend them. If an enemy attacks, the compartments will be marked red.
The second type of battle in space. You can not just destroy the enemy, so you have to play a mini-game. To shoot the weapon you will need to play the game. It is different for each of the weapons. You can also dodge the shelling of the enemy ship. To do this you will need to install an evasion field generator on your ship.
That is basically what most of the missions of this game are. By controlling your ship you will be able to pay more attention to scientific skills or tactical combat. This will help you improve your ship and keep the aliens from taking over your ship. Also if your crew members are dead, you will be able to regenerate them with new rooms.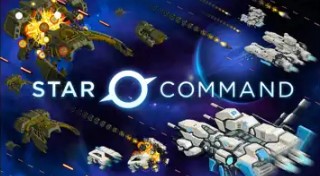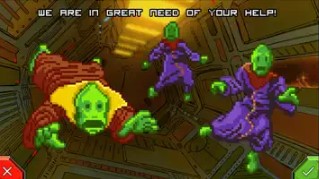 9. The Spatials
The Spatials is a strategy and simulation game. You have to manage your station and make the most successful colony in the galaxy. By controlling your station you will meet your friends and enemies who will help or hurt your colony. You can also provide your staff with all the essentials for their lives while running your station.
You can invite people from other civilizations to your station. Thanks to this you can build friendships and trade with them. In addition, you can build your spaceships and use them to explore other worlds to find valuable resources and trade with other civilizations. Besides, you can invade another planet and get resources by force, which can lead to war.
It is worth noting that the game provides complete freedom of action. It is possible to assemble robots to facilitate the work of the station. You can appoint workers for your bar or your research lab.
There are over a hundred planets to visit in the game. In addition, you will be able to talk to every visitor on your planet or officer and make sure that their needs are met.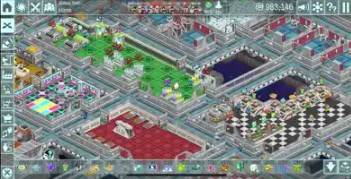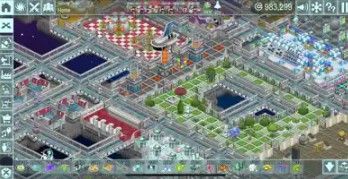 10. Ultimate General™: Gettysburg
This beautiful strategy game captures moments of the famous Battle of Gettysburg, the turning point battle of the American Civil War. The game has been praised by critics and has received huge ratings. The campaign features more than 50 battles, from small clashes to multi-day battles.
All of your actions also affect the future progress of the campaign. There are quite a lot of features in this game. The game is implemented with an unusually accurate map and a convenient control system. You can play for both sides of the North or South. Also, if you want, you can set any level of difficulty desired.
During the battle with the enemy, you can stop the battle at any time and evaluate the situation to give the right orders to your troops. The game has a very well-done AI. It will not require you to make unnecessary actions, the game itself will decide upon your actions to regroup, choose the right target, or retreat.
The game uses pictures from satellites, which will provide you with full historical map clarity. And the game contains fully historical and accurate information. At any time you will be able to command the legendary units of that time.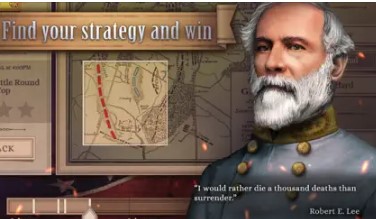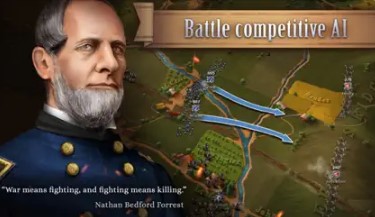 11. Majesty: Fantasy Kingdom Sim
The creators of this application decided to stand out from other similar real-time kingdom strategy simulators. Moreover, the game is attributed to the RPG genre. However, unlike many RPGs, the user does not receive task quests, instead giving them to their settlers.
In addition, you are engaged in the economic component of the kingdom, building new structures and hiring dwellers. And the most interesting thing here is that each unit or subject of your majesty, has a unique character, fears, and desires. Unlike classic real-time strategies, you cannot directly control your units here.
So, for example, some soldiers fight bravely and die on missions, while others shamefully escape from the battlefield, because their character has had such traits established. This strategy aims to rule the kingdom, develop it and expand the territories. There is also a network mode that will involve your friends and you.
This game has no standard resource mining. And the main resource is gold, which is obtained by taxation. A special person walks around the kingdom and collects gold from various buildings and brings it to the king. However, this character is also unstable. For instance, he can be robbed in some cases and may leave the kingdom without gold.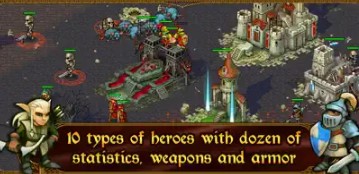 12. Plague Inc.
It differs from other games in that the player controls not the surviving population, but the selected infection gene to destroy the civilization, affecting every one of the populations one by one. The number of downloads of this application is actively growing due to the world's pandemics.
Moreover, there are regular updates in this game, for example, one of the last updates included the ability to spread fake news. The whole gameplay consists of interacting with tables, graphs, and the world map. There is not a lot of action, but a lot of strategies.
However, the whole gameplay is addictive, since your task is to quickly and efficiently bring all the population to death by infecting the world with a variety of extremely dangerous diseases. However, you have to plan. There are three metrics here that are responsible for the rate of spread, the severity of treatment, and lethality.
The key to winning is balance and planning. After all, in each case, it is important to strengthen certain characteristics. For example, depending on the climate zone of the chosen region, the disease will have a persistent immunity to weather conditions.
And, of course, humanity will actively prevent you from spreading dangerous viruses by inventing new vaccines, increasing education in the scientific field, or just random events will interfere with your plans.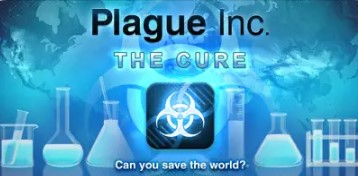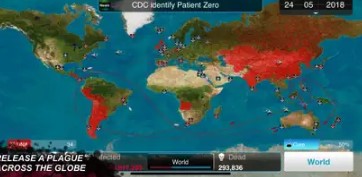 13. Fallout Shelter
This app's title is quite familiar to pretty much everyone. It is known for its ability to develop a cozy underground dungeon improving the mood and condition of its residents. This is a relatively new game with a unique economic strategy in a post-apocalyptic world.
The game's main resource is its inhabitants, who work to create resources such as electricity, provisions, and people themselves. Here you are required to think strategically. You will have to decide which objects to build, what to improve, which inhabitants to hire, train the younger ones, and so on.
The number of inhabitants makes your shelter improve according to the number of inhabitants. The more inhabitants, the more buildings or rooms are available to you. You can also get inhabitants by completing missions or by finding them outside the shelter. The game starts with the creation of the first shelter.
In it, you load seven people. Moreover, each has its basic characteristics. Overall, the game is endless. You can improve the characters and the shelter as long as you like. This is a unique addictive simulation game that you can also play online with your friends.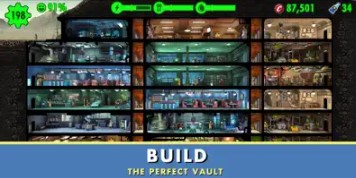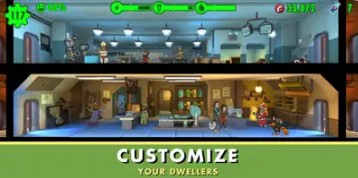 14. Company of Heroes
This strategy allows you to experience the swiftness of action in World War II. Here you will witness and participate in military operations. The action takes place during the Normandy landings when the military forces decided to liberate northwestern France from German forces. The game has a full-fledged plot, transferred almost historically accurate.
Users have to command the U.S. army and fight the enemy. Moreover, the game includes a deeply thought-out single-player and intense multiplayer, in which you can play as both Americans and Germans. Fighting online is so dynamic and spectacular that the game is already quite a cult.
Furthermore, the game features a combination of rapidly evolving tactics and campaigns. It all depends on the type of troops and combat situations. In addition, users note that the game pleases with its dynamic and diverse events. The version for iPad impresses with excellent graphics, detailed units, locations, animation of soldiers, and special effects.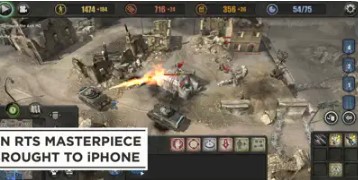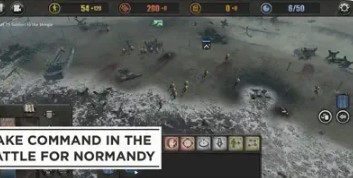 You may also like: 9 Best Dating Simulator Games
15. SimCity BuildIt
This is the mobile version of the popular city-building simulator, in which you become the mayor and build the city of your dreams. It is a kind of economic strategy, where you will have to place buildings, build roads, open parks, and so on by yourself. However, there is not only construction but also war and weather destruction.
In addition, you need to keep track of various urban problems, such as traffic jams, garbage collection, and electricity supply. Here you will encounter all possible structures such as parks, factories, neighborhoods, various stations, towers, and so on. Each structure has its characteristics.
The growth of the residents and their comfort will depend on your decisions. The main advantage of this application is its networking part. Thus, it is possible to unite into teams and compete with other mayors, declaring war on their cities. Moreover, you can pressure neighboring cities economically, arrange absurd disasters, or simply unleash military action.
In addition, you can join clans with other users and get bonuses from playing together. Also, there are various quests and tasks, for completing which you get special bonuses that you can use to equip the city. Also, all construction processes you can accelerate by using special resources.