No one gonna argues that dice are an extremely popular game. For fun, you will need a set of dice and a glass. If you don't want to spend money on such a set, we recommend you to download 3D virtual dice roller app on Android:
Roll Dice 3D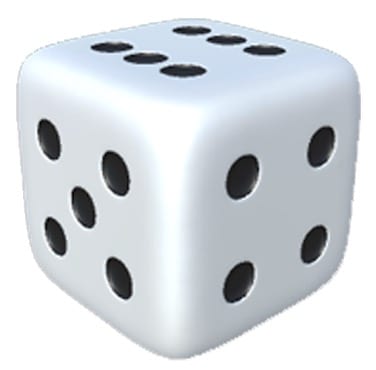 With the free Roll Dice 3D app from Armoured Door Studio, you can easily throw dice when you forget the real ones.
A great app for all types of board games using hyper-realistic physics. The application supports even the oldest devices.
Throw dice, shake your phone or slide your fingers in the direction.
Features:
You can choose the dice color and background;
Roll an unlimited dice;
Lock dice and throw the others.
You may also like: 10 Best guessing game apps for Android & iOS
Dice 3D 7pixels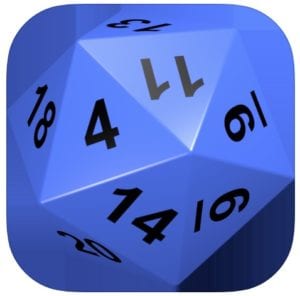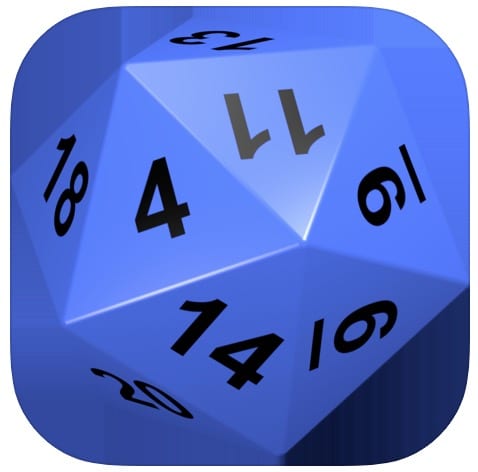 Dice 3D is not a game, but a utility that can be used in many board games and not only. Dice 3D allows you to throw virtual dice. It can be a variety of dice and they can be as many as you want.
Throw dice with one tap on the display or a small shaking of Android smartphone or tablet.
The following types of dice are supported: D2, D3, D4, D6, D8, D10, D12, D16, D20, D30, and D100 dice. The dice can be painted in any color so that they differ from each other. All dice shapes are available. The program background also changes, and there is a huge number of options.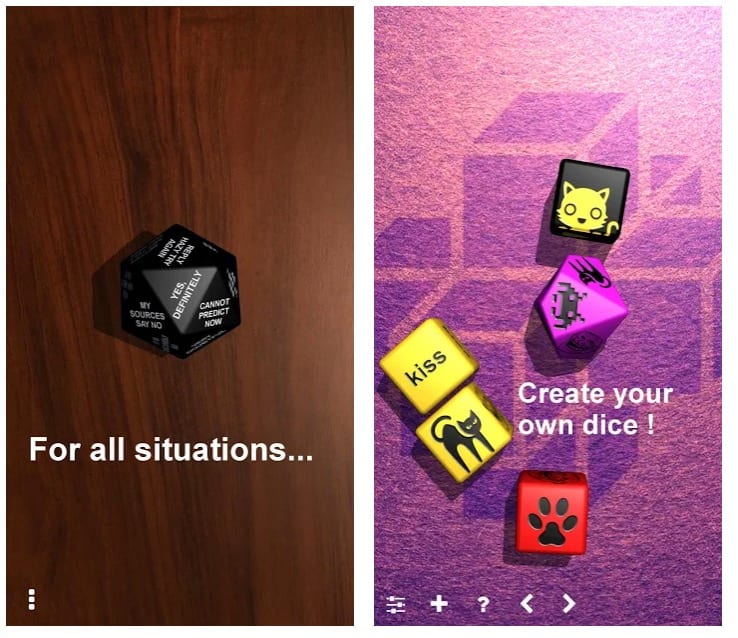 Roll Dice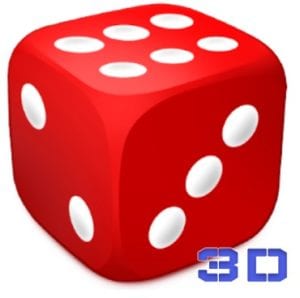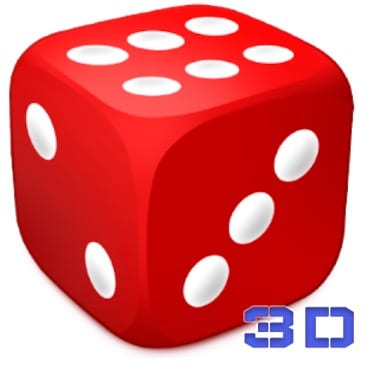 Roll Dice – if you're playing games with friends where you need dice, then this app is just for you. You can throw six dice one by one. You can use them in any game.
Features:
Easy to use;
3D graphics;
Customize color;
Just shake the device to throw the dice.
DnDice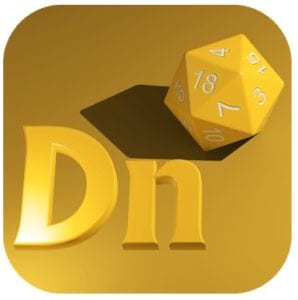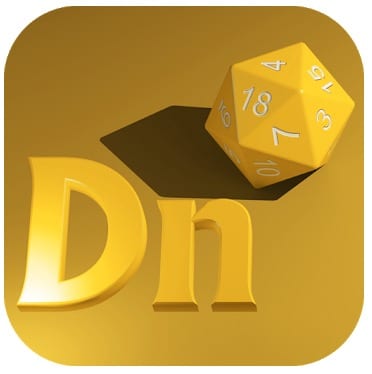 DnDice – 3D RPG Dice Roller is a 3D dice roller with which you will always have a full set of dice in your pocket! You can use this dice roller if you are a fan of RPGs, board games and D&D.
Features:
Full set RPG dice;
Shake dice by shaking the device or double-tapping;
Unlimited dice can be added;
Long press on a die to block it, remove it or change its color;
You can easily customize the color, style, opacity, number color and size of dice;
Choose a playground-style;
Sound effects and vibration;
View history (throw results).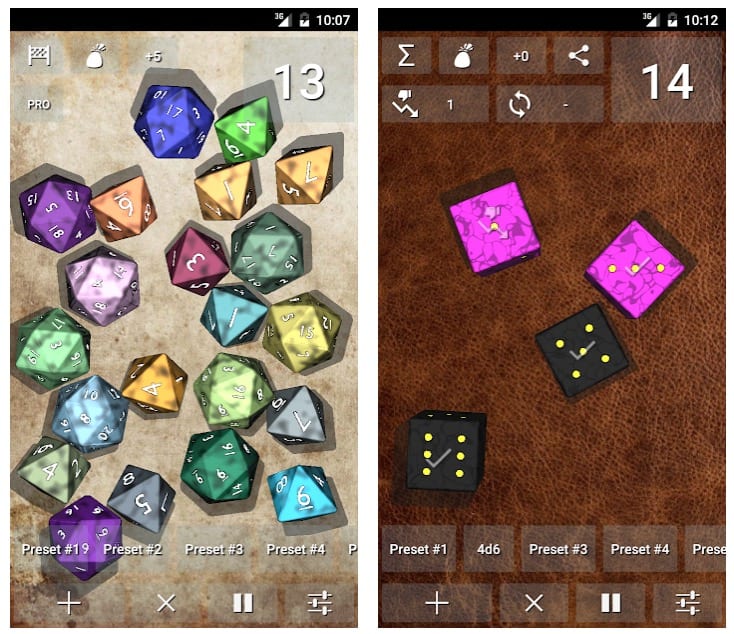 Fantasy Dice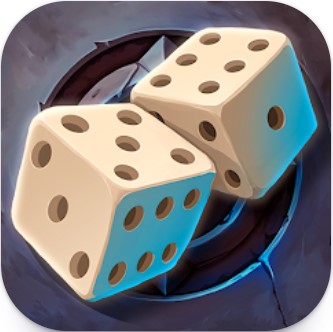 Fantasy Dice is a quality free dice-throwing application with beautiful 3D graphics and realistic physics. It can be used for throwing dice in backgammon and role-playing board games.
Features:
11 types of cubes: D2, D4, D6, D8, D10, D12, D20, D100 Dice;
Variable dice size;
many gaming tables;
High quality OpenGL ES2.0 3D animation;
Qualitatively implemented physics;
Roll the dice by shaking or pressing the screen;
Optionally activated gravity, its direction depends on the position of the device;
Customizable sound and vibration;
Throw history.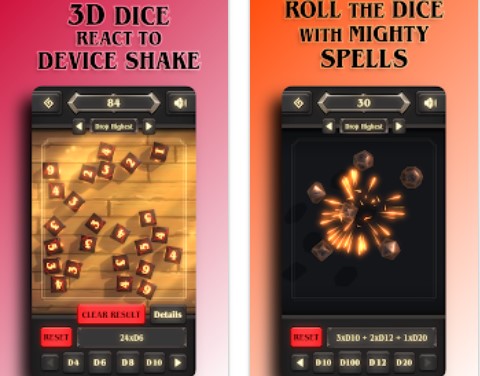 Dice 3D
Dice 3D for Android is a free dice with realistic physics and high-quality 3D graphics.
Features:
Up to 120 dice on the screen simultaneously;
Realistic physics;
The ability to throw all the dice or each one individually;
Adjustable dice size;
Realistic 3D animation and highly optimized OpenGL ES2.0 graphics;
Dice lock by touching;
Selection of alternative high-resolution backgrounds;
History of throws (now you can't cheat on the game!).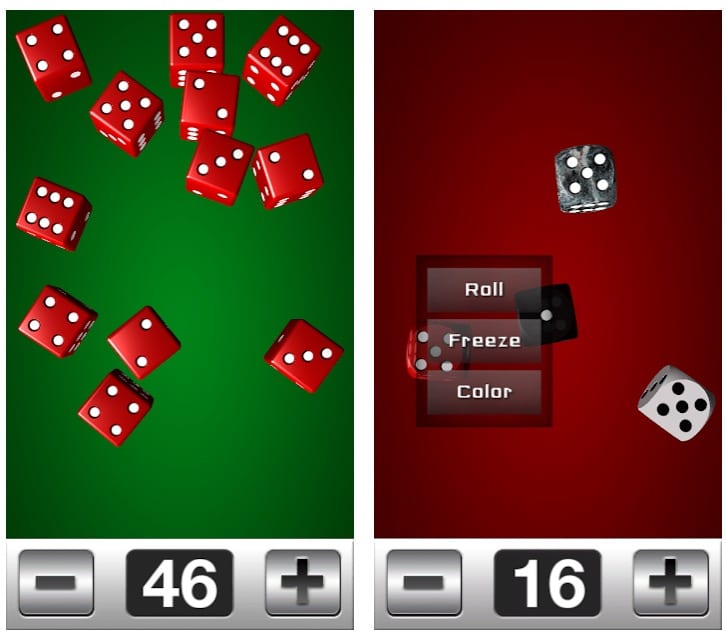 Random Dice 3D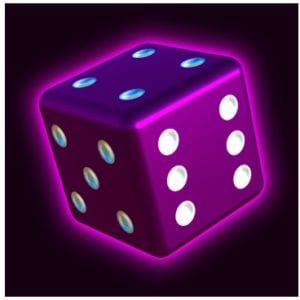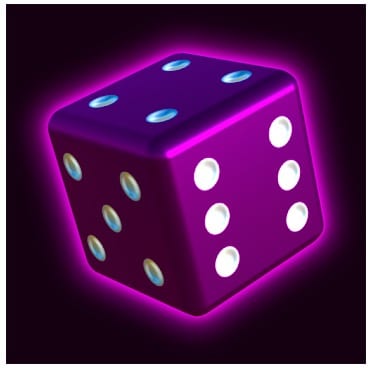 This is a popular dice roller simulator with beautiful animation and a full set of dice.
Random Dice 3D is a convenient, beautiful and simple application for random number generation. A wide variety of dice types are always in your pocket (they won't get lost!). You can use the game dices in any board game or, if necessary, to make your fate decide for you!).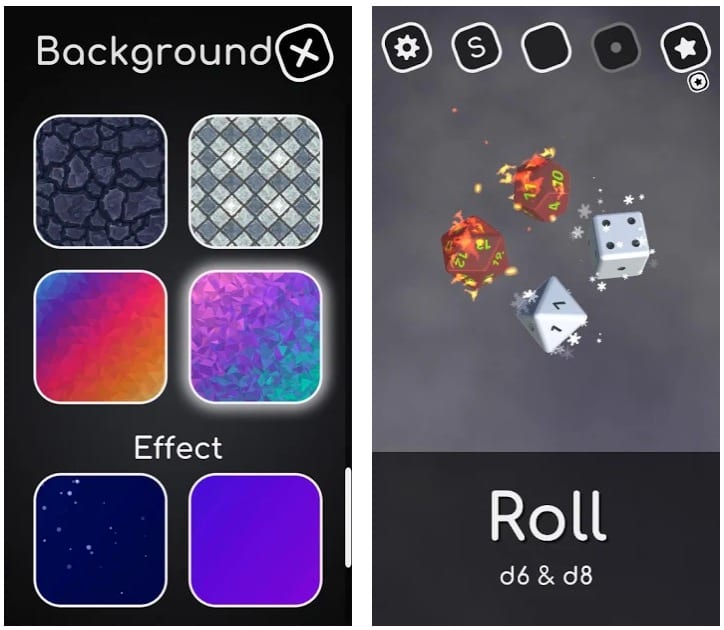 As a result of the throw, you will see the minimum and maximum number, as well as the sum of all numbers.
Customize the appearance of the application as you want. Manage your music, sounds and color combinations. Try your luck!
Features:
Full set of dices (d3, d4, d6, d8, d10, d12, d20);
Adjusting the background color and dices;
Beautiful and smooth animation;
Simple and intuitive interface;
Detailed result of your throw;
Pleasant background music;
Realistic physics;
Suitable for the board and RPG games.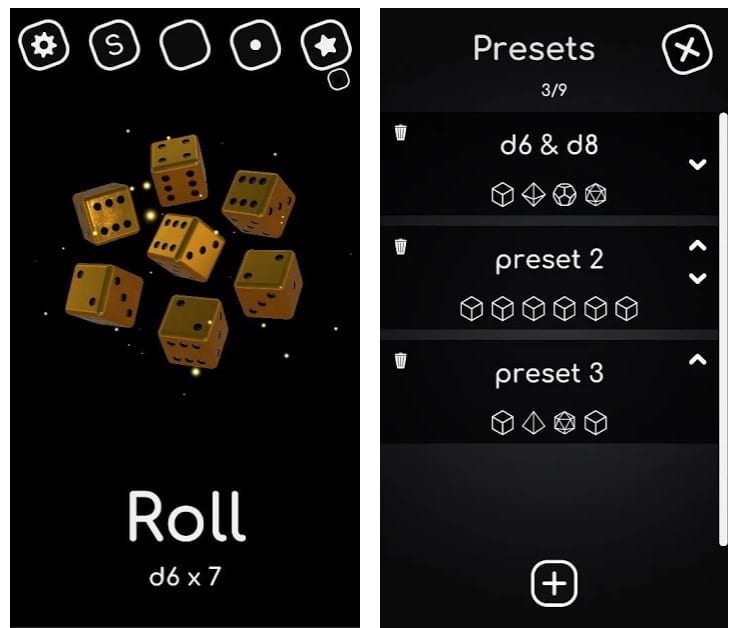 Dice Cube Free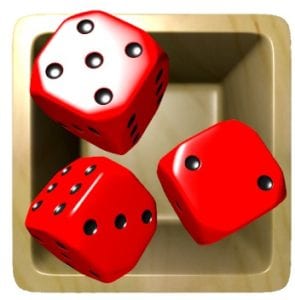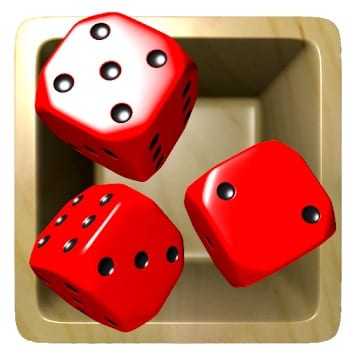 Dice Cube Free is a free version of Dice Cube. Although the color choice is limited here, there is a full feature set!
Features:
d4, d6, d8, d10, d12, d20 dice;
You can use your own freely configurable text labels on your dice;
Select the magic die which alters its labels randomly on impacts;
Select the dice count and color;
Realistic physics.
Cyber Dice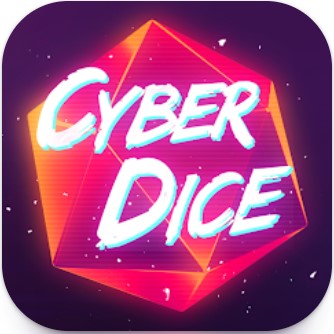 Cyber Dice is an interesting Android game. You can play it with your friends and family.
Find and challenge new opponents to a duel and fight them in real 3D dice with real physics. Perfect your strategy, collect the maximum combinations, and be the leader!
How to play. You must score as many points as possible by rolling five dice and collecting maximum combinations.
There are a lot of options to play with. You can customize the game by setting your own rules and conditions.
Features:
A free version of the world-famous board game;
Simple rules;
Many variations of cubes and boards;
Fascinating and unpredictable game.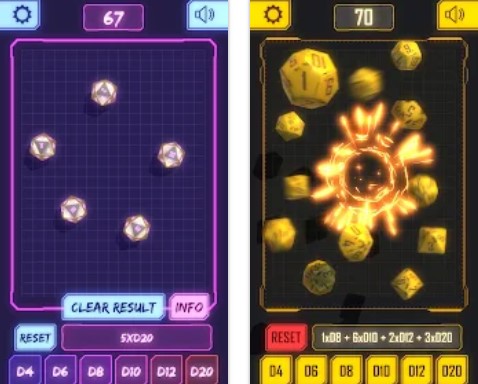 Shake Dice 3d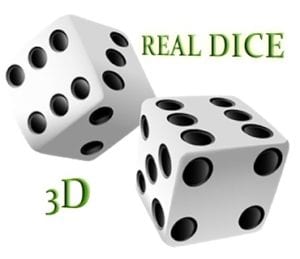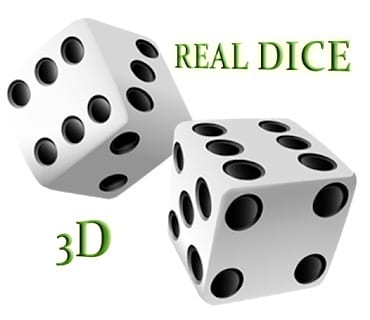 Shake Dice 3d
is a simple dice simulator for Android with true realistic 3D animation and physics. It is extremely easy to use. To roll the dice just touch the screen and shake the phone. You will notice that it is as if throwing dice in real life.
Features:
Shake or tap to roll dice;
Choose dice number;
In the settings, select dice color, and background type;
You can literally freeze dice.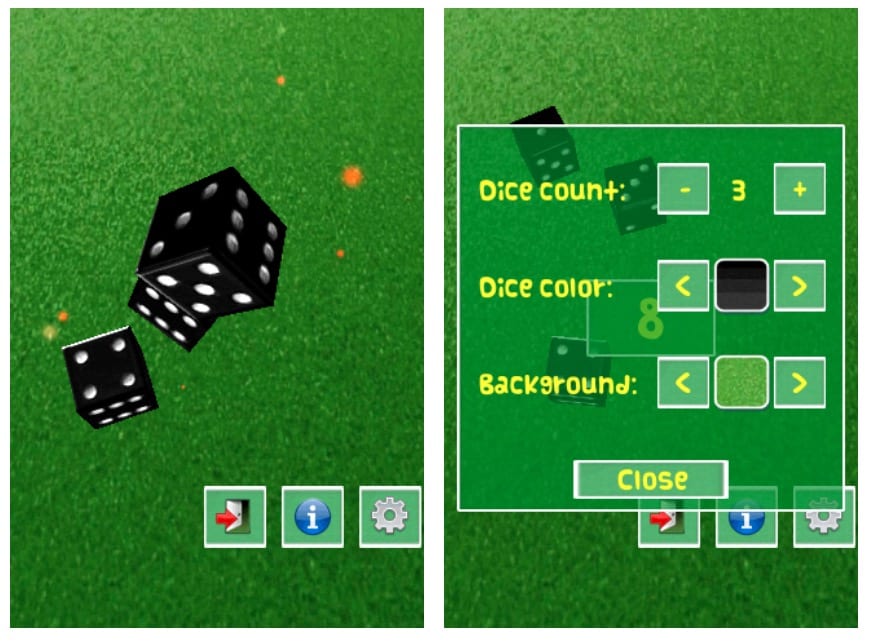 You may also like: 10 Best farm game apps for Android & iOS
Dice X 3D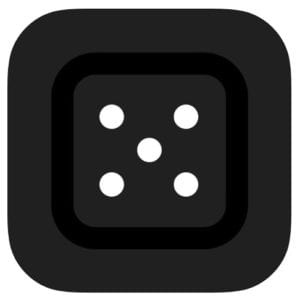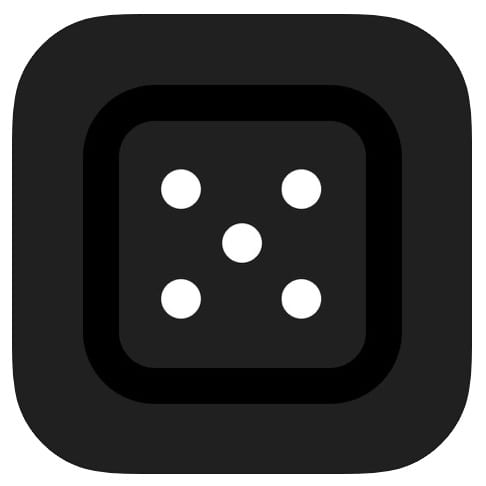 Dice X 3D is a free dice roller with realistic physics and high-quality 3D graphics.
Don't you have dice with you? Don't panic and download this app. A great app for all types of board games using realistic physics.
Features:
Completely free;
Classic dice;
Clean design, stylish 3D;
d6 & d20 dices are available;
An unlimited number of dices.