The Android OS apps functionality does not always give you the option to close all apps. You switch from one app to another, while a lot of applications are still running. It seriously degrades the performance of a large part of the RAM resources of your device.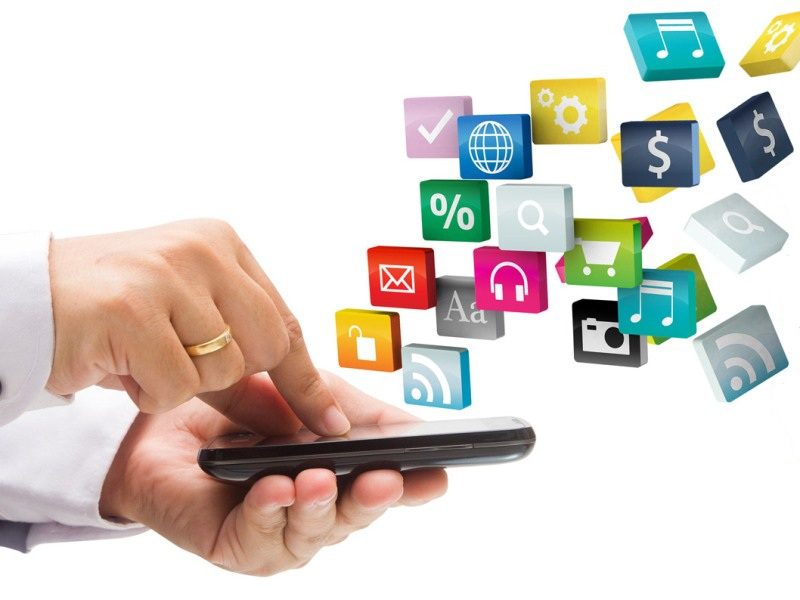 Well, that is how your phone's operating system works. As it makes your device harder to function, it is recommended to permanently close the applications that are running in the background.
So what can cause apps to freeze? Why are they still working despite the fact that they are closed? There are two main factors we can trace at this point: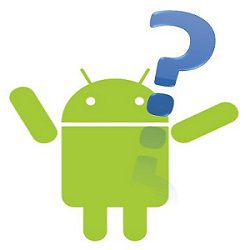 coding errors made by the developers;

cheap outdated models of devices;
It is safe to say that running apps can cause devices to operate rather slowly. Another problem is that devices will run out of battery at an unbelievably fast rate. To solve this problem, you should think about the right solution. Well, of course, you need to remove it from the multitasking panel. It is also worth reading the article How to find hidden apps on Android.
Now we will describe the most different ways to quickly close applications in the background on Android.
The first way is to use the functionality of your own device.
All you need to do is:
 turn on developer mode in your smartphone's settings.
go to the section on running applications (here you can see all of the apps currently running in the system, the number of processes and services each app operates, and the amount of RAM it consumes);
 stop the work of the apps.
However, this method does not guarantee one hundred percent closure!
That is why we suggest you consider the second method.
The second way is to download control apps.
Perhaps you have heard of different applications called Task Killers. Tasks killers are applications that try to close all currently active applications. Now we will describe the most different ways to quickly close applications running in the background on Android.
We have selected three of the most popular apps. All of them offer great functionality and an outstanding interface.
By the way, it is worth mentioning that the Android of the 4th generation is equipped with a pre-installed task manager. It is activated by a special softkey. So you do not need to install third-party applications on these versions of Android.
You may also like: How to remove spy apps from your gadget
1. Phone Cleaner – Android Clean, Master Antivirus
There are already more than 5 million users who choose Phone Cleaner. In fact, it will help you not only deal with annoying running apps but also take advantage of other interesting features. In short, the application is aimed at optimizing the performance of your device.
You have probably noticed that your phone works more or less slowly as time goes by. This is due to the accumulation of unnecessary files, cache, and viruses. This app will help you to get rid of it all. So, first of all, we should point out that Phone Cleaner has a nice and intuitive interface. Here you will be able to stop unnecessary applications by blocking them.
You will also be able to analyze the use of all the programs on your phone and remove unnecessary ones. This app optimizes your work in several ways. Firstly, it removes unnecessary files, such as repetitive photos and screenshots in your gallery.
Secondly, it fights with residual cache files. In general, you can even use a special secret browser that prevents you from getting viruses.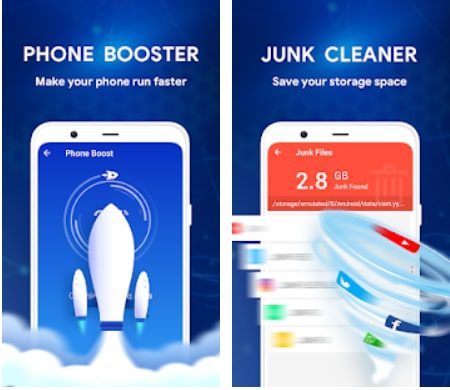 You may also like: 8 Best Text to Speech Apps for Android & iOS
2. CCleaner: Cache Cleaner, Phone Booster, Optimizer
This app will help greatly to provide extra space on your phone. But of course, it will speed up your phone by closing unwanted apps. It cleans up leftover files as well as RAM. It is available both selective cleaning and on a schedule, you set up. The application helps to identify programs with high background activity.
In addition, the program gives you a statistic of all the applications you have installed. This way you always know everything about the operation of a particular program. Keep in mind that the application does not require root rights. It allows users with different phone models to use the program.
It also gives you an overview of your device's battery, which means you can see the battery's temperature. There is a special assistant that gives you a list of programs that waste a lot of battery power and prompts you to turn them off in the app. Also, this assistant app has a one-touch turn-off button for all programs.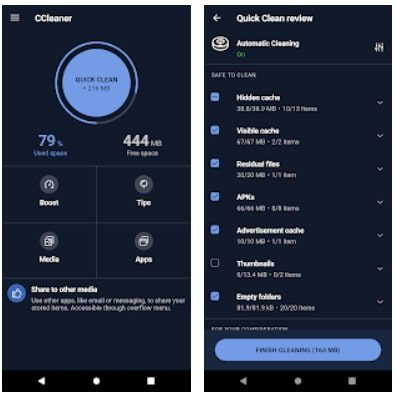 3. Greenify
Greenify is intended for older phone models. Its interface resembles something not quite modern, but according to users, it does a great job. This app is rated as the best app killer for the Android operating system.
Its principle of operation is simple. The app finds programs that waste a lot of battery power and then limit their background runtime. This leads to an extension of the smartphone's operating time as the battery saves its charge.
Also, it improves the performance a little bit. If you have root rights, you can extend this feature and get special options. Another reason why Greenify is a good choice is that it allows you to blacklist those utilities that are unwanted to run. A special mode is available for users of newer versions of Android, which freezes their app's state when the device is turned off.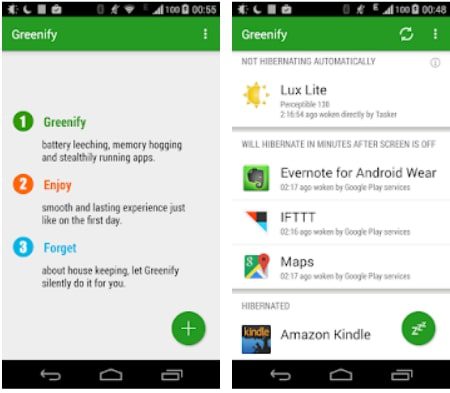 You may also like: 7 Best Don't Touch My Phone Apps for Android & iOS