Today we are going to talk about three-dimensional images of objects that look like real ones. Thanks to holograms, you can check out objects from all angles, and you can also zoom in on specific details. And, of course, it is sheer entertainment. Well, you will find all sorts of applications to create this striking effect in this article.
In addition, if you like such entertaining apps you will be interested in the article Best Fingerprint Scanner Apps in which you will learn more about the designs of your fingertips.
1. Holo Games – Hologram Pyramid Arcade
The 3D hologram can be assembled with your own hands from available materials. This app will help you with that. After all, to make the hologram pyramid you will need such simple things as a transparent film, stationery, scissors or a knife, transparent adhesive tape, a ruler, a marker, or a pen. Apart from that, the app is outstanding because it has a few impressive features.
First of all, you will be able to play several fun games that support this optical effect. Among them are endless runner, pet unicorn, and paddle ball. Each game has unique graphics, music, several levels, and bonuses. And it can be played alone or with a friend. The games themselves can be played without holograms.
Secondly, the application offers a library of illustrations that you will be able to view using the prepared pyramid. Moreover, you can upload your video or image.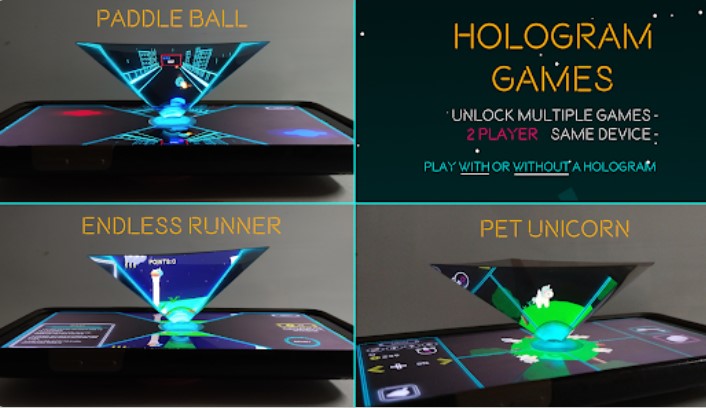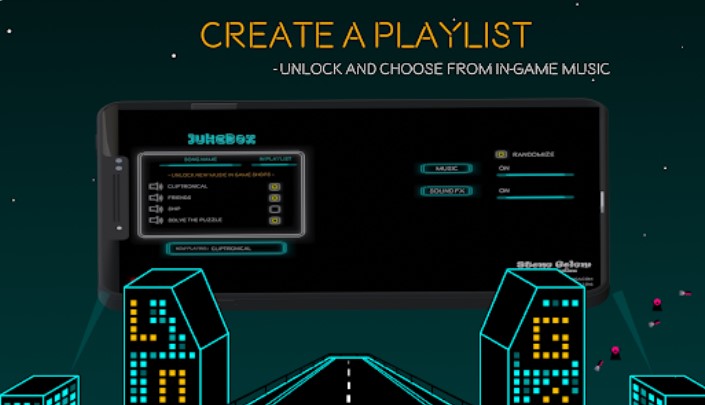 You may also like: 10 Best Lie Detector Test Apps
2. Paper Fold
And this is another app for an interesting visual effect containing videos for a holographic 3D pyramid. This app is suitable for those who are already familiar with the process of creating a special pyramid. If you just want to get a bunch of interesting live objects using your smartphone, then this app is just right for you.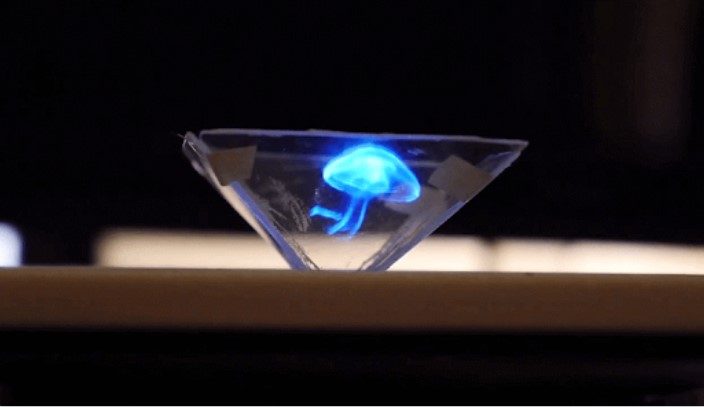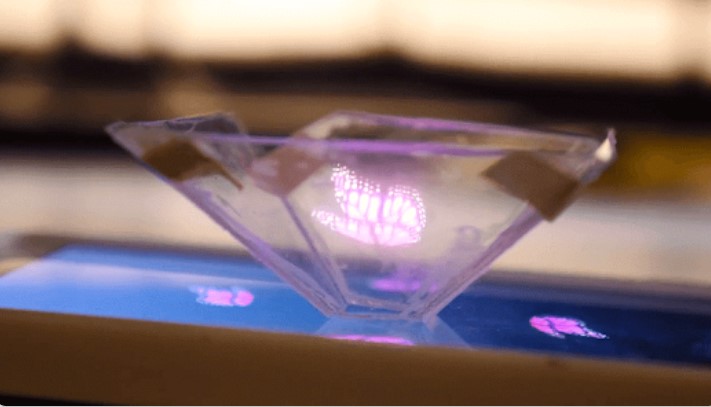 3. How to Draw Hologram Joke
This app is suitable for all those who want to make fun of their friends. Here you can draw a little fake hologram by yourself. There are two tools in this app. It is a pencil and an eraser. So, you can draw any figure and open the camera in the application. You will see the button on the right side of the screen and then you can need to click on a fake hologram.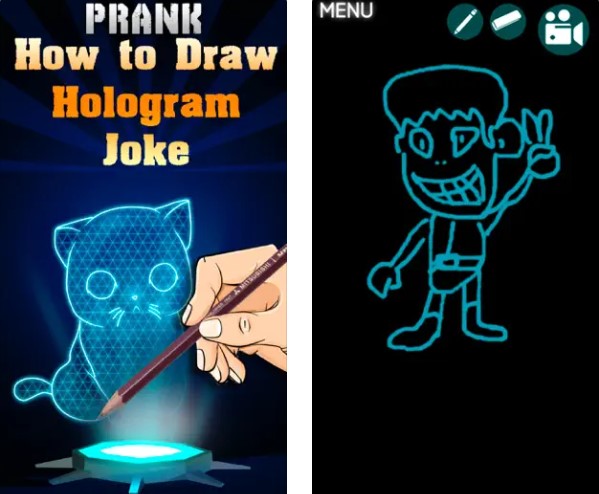 4. Simulator Hologram Hypnosis
This app looks like a prank. You have to use the illusion of hypnosis as a real magician. There are different images for you to choose from, which you can share with your friends. Besides, they are all moving images. Also, the app has a special built-in camera for the prank.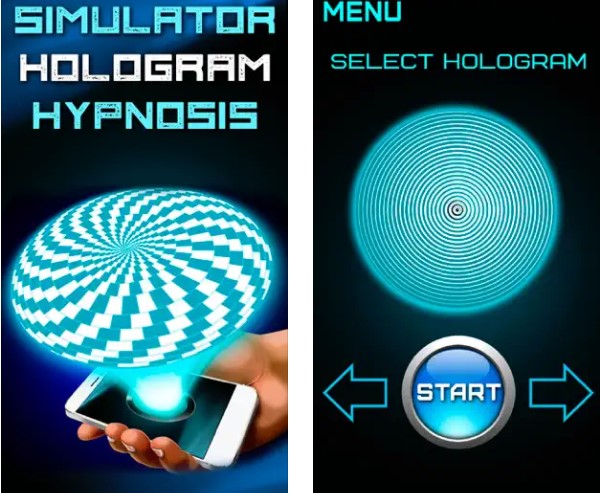 5. Hologram Video Player
This application is designed to play and create all kinds of three-dimensional image projections of specific objects. The reason why people download this app is that there are several options for creating holograms.
First of all, you can create a hologram from videos and photos from your gallery. For the same purpose, you can also use the app's built-in camera. After that, the app will offer to share the link or ready-made video.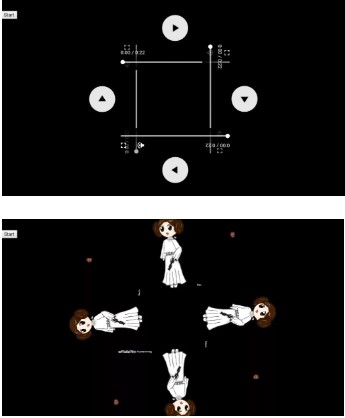 6. 3D holograms – Guide
And this program will help you make your 3D projector to get a holographic image. Moreover, you can do it using everyday tools that you keep at home. You will find specific step-by-step instructions and answers to the most intriguing questions. Likewise, there are instructions both on how to create a video for holograms and a mini-projector.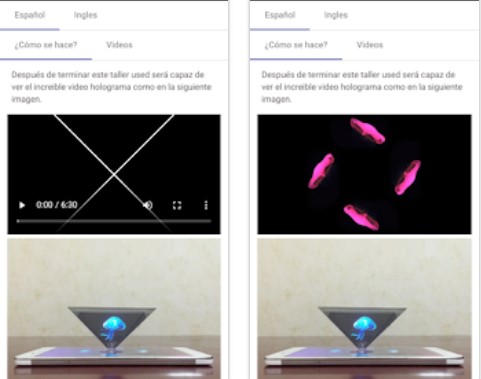 You may also like: 8 Best 3D Photo Apps
7. Hologram 3d Dinosaurs
You can use this app to get three-dimensional video images that will surprise not only children but also many adults. Within this app, you will discover as many as 13 illustrations of prehistoric dinosaurs. Every picture is made in a realistic style. In addition, the app claims that you can check out them without a particular pyramid.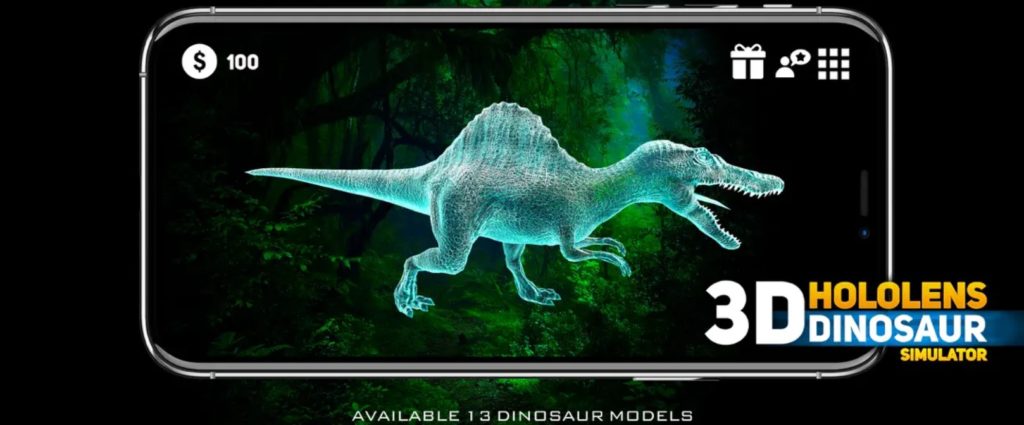 8. Simulator 3D Hologram Funny Prank
This is another simple application that will show you five animal figures. However, it is a fake program designed only for pranking your friends. The app has a built-in camera on which the holograms will appear.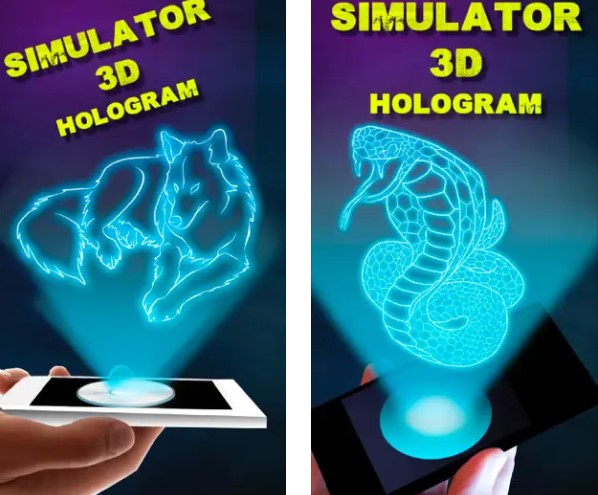 9. AR Camera Virtual Hologram Photo Editor App
Holograms can be used in different spheres. This app will help you create unique photos. The app contains sets of three-dimensional effects that you can apply to all your images. The effects are divided into categories for convenience. Besides, there are a terrific number of them available.

10. Neon 3d Tech Hologram Keyboard Theme
This is one of the best keyboards for Android. It provides outstanding flexibility, runs fast, and works perfectly well on all devices. In addition, the whole keyboard is made of holographic effects. In addition, this feature-rich Android keyboard supports fast typing as well as quick and effective correction of punctuation, grammar, and spelling while typing.
Also, the app allows you to convert your simple and clear texts into appropriate emoticons, so you can express yourself more in communication with your friends.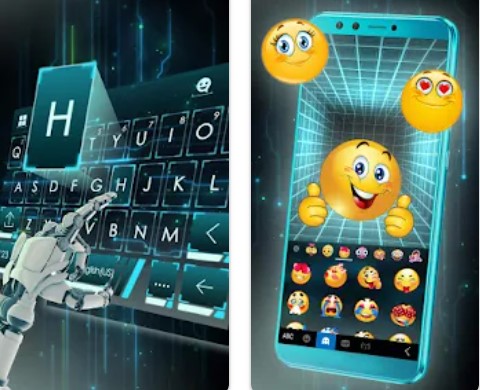 You may also like: 9 Best Catfishing Apps for Kids and Cats (Android & iOS)
11. Hologram Player
You need to glue a pyramid made of transparent plastic to project an image flying in the dark like a hologram, and put it on your smartphone or tablet screen. In addition, you need an app that turns ordinary videos in your gallery into natural holograms. That is what this app does.