RouteConverter is a multifunctional GPS tool that allows users to display, edit, and convert routes, tracks, or waypoints. Now let's read more about its features!
One of the best things there, the software does not require installation. But you will have to install free Java to start using it.
And if you're going on a trip in the car – or maybe you're only going to buy a car for it, we recommend checking these apps for buying used cars.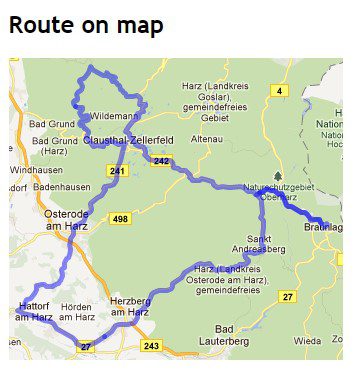 RouteConverter is compatible with multiple platforms – Linux, Mac OS X, and Windows. The program supports more than 81 GPS file formats and automatically detects them.
Many users will certainly appreciate the next useful feature of this program – it is localized in 21 languages.
As for the other additional options, RouteConverter opens files, URLs and ZIPs by drag-and-drop, file dialog, system clipboard. Additionally, it supports statute, nautic and metric unit systems.
The program uses routing services to draw routes via the road network from the position list. Plus, it also uses elevation services to complete the elevation information of positions.
We have to admit that there is nothing difficult in this software, as it comes with a straightforward interface. We can surely say that it does not require any professional skills to understand how to use this tool.
The developer constantly updates the software's version to guarantee an excellent user experience. No doubt, this is an excellent bonus out there!

In case you have faced any difficulties while using the program, the developer offers a wide range of tutorials. Moreover, you can also check the FAQ section, forum, or use cases.
By the way, the program comes with very responsive customer service. So, you can contact customer assistants at any time you want – they will tackle all your problems!
When you are traveling, you need not only the GPS tracking software, but you will also need the fuel calculator apps. 
Summarizing all the points mentioned above, RouteConverter is truly worth downloading. We have not found any disadvantages of this tool. Therefore, we advise you to download this program – it will fully suit you!