iLash is an entertainment app from the much-loved series The Big Bang Theory.
Its job is to create the sound of a whip being struck when your device is whipped.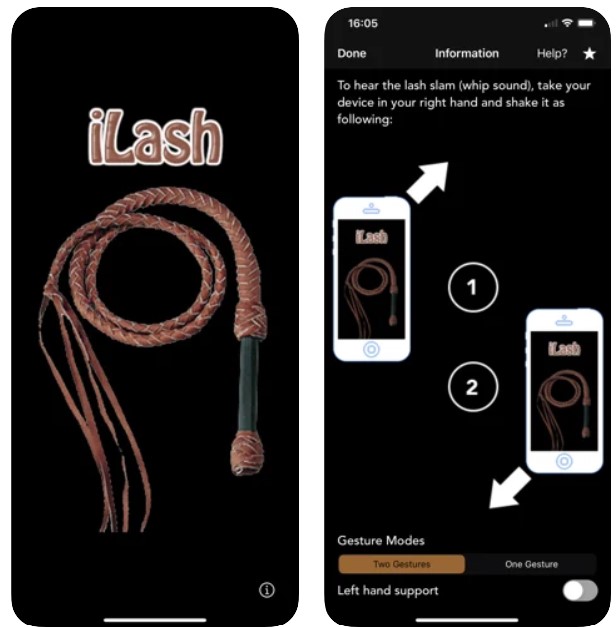 To start the app, you need to select any whip from the app's library. You can then adjust the volume of the slap, and its frequency, by selecting the number of blows on the display. There is a choice of one or two consecutive strokes.
The sound in the app is very realistic and the goal of the app, which is to surprise and startle people around you, is done very well.
The interface and design of the application is very laconic, in other words, you will not get confused by the abundance of functions, as they are reduced to a few main functions.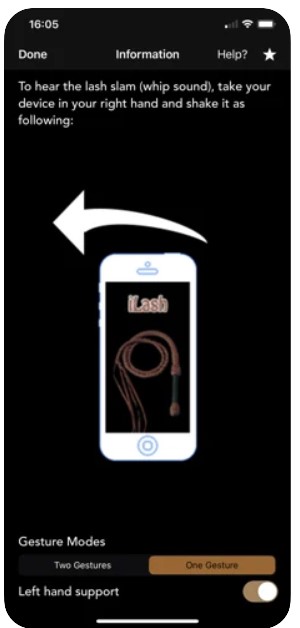 The main place on the display is occupied by the image of the whip, the workspace is not filled with unnecessary design attributes, it is competently divided into the instrumental zone and the visualization zone.
In our opinion, the application fully meets the entertainment category, in which, in turn, it is made. Using this application, you will not only entertain yourself and all the other participants of your joke, but also fully feel like a hero of the series "The Big Bang Theory", if you, of course, are a fan of it.