Do you like playing games with unusual plot twists? Do you like authentic characters, charismatic villains, and a good old high school atmosphere? Do you like aliens themes? And, finally, can you believe it all can be combined in one game? You'll be surprised, but now you can be involved in this exciting adventure in the game by Patricio Land called "Sol705".
You may also like: 10 Best apps to watch TV shows for free (Android & iOS)
What is more, this game is not just a simple adventure but it includes lots of entertaining elements in it: puzzles, interactions, and really cool music. It is especially pleasant to know that the soundtracks were written for the game specifically so don't forget to unmute when you're playing.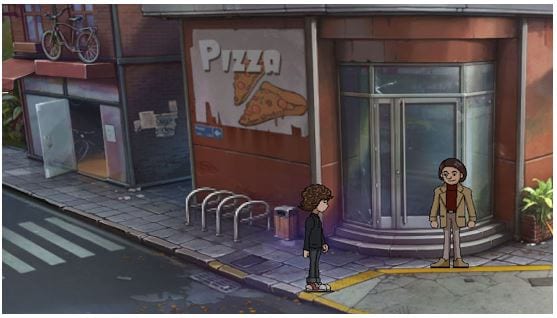 Moreover, the voices of all characters were recorded by professional actors. These all features mix together and create an insanely atmospheric game that you will lose the sense of time. In order to entertain you in the process and not to make the game too serious, you can enjoy the funny dialogues that characters are going to have.
You can see some screenshots from the game and check out sneak peeks of the plot and locations, however, we don't do spoilers – you should explore the game yourself. You will be surprised by all the unexpected events and plot twists of Sol705.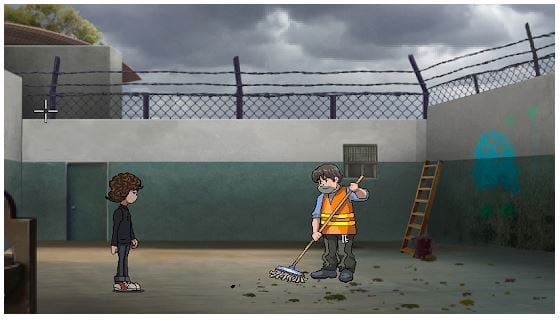 The original is recorded in English, however, there is a wide choice of subtitles in many languages, so you can enjoy the initial sound and still get everything that characters are talking about. In case you have any issues with the game, you can always text the technical support and the developer will answer your question in person.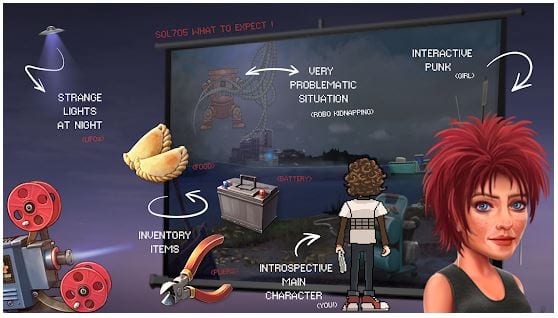 The free version on Google Play and iOS is a demo version of Sol705 but we highly recommend acquiring the full one so you can play until the end of the story. Well, we don't even doubt you will want to get the full version, because the plot is very intriguing.
You may also like: 21 Fun games to play over Facetime or Skype calls
All in all, Sol705 is the kind of game that we recommend playing. You can see that the developers did put thought into it and cared about making the game process captivating and entertaining.