At first 3Draw: Create Block Models, we are greeted by a colorful and fairly simple menu, you will not have any additional questions to sort out the menu. The application does not need registration, so you can immediately use the application to create 3D drawings.
More apps for 3D design can be found in this article.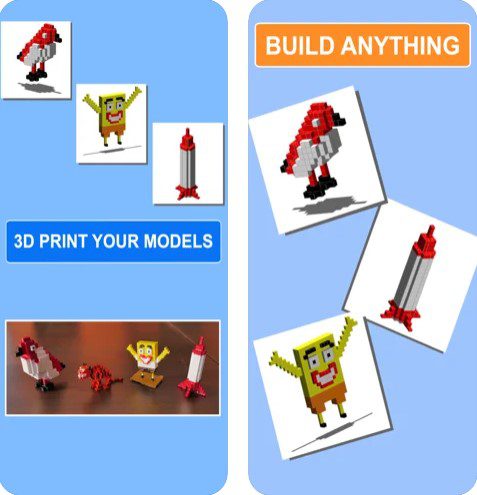 On the main page, we are presented with a menu of several items: draw your model, print your model on a 3D printer and build your model. Very attractive is the different choice of functions, you can control the creation of the model from the very beginning and turn the picture from the phone into a real thing!
The application has excellent technical support, it will help you explain modes or functions that you do not understand, support also talks about updates and listens to your opinion about any upgrades. With the help of support, you can ask questions in the process of creating a model from beginning to end!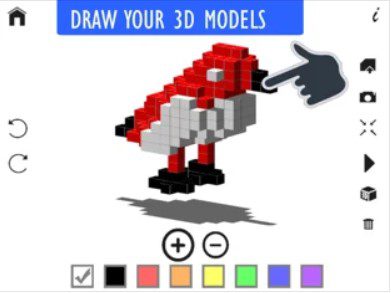 The design of the app is very simple and attractive. No extra colors are present. In the model creation mode, you can rotate your work field and look at the production from a different angle. In the drawing mode, there is a different palette of colors, you can choose the right and suitable color for you with ease.
Also, when viewing the finished model, you can start the rotation mode, and your 3D model will rotate for viewing from all sides.
What is more, you can create 3D photos using these apps. 
The application is very easy and intuitive to use. All functions are signed in a separate menu. You can also view information about the function in the edit mode itself. The application is very good, here you will find all the functions that will help you when creating a 3D model.