How often you download something from the Internet? Do you download a lot of heavy-weight media files? If everything is mentioned before is common for you you could probably notice that with time downloads get more and more chaotic and disorganized and less effective. In order to avoid that, we recommend installing this app that will take care of all your downloads.
You may also like: 7 Cool apps that make you look skinny
First of all, the app is remarkable for its extremely simple user interface so you will understand how to use everything here in seconds. Secondly, IDM provides an excellent speed for downloading – you will notice a significant difference compared to all your previous downloads.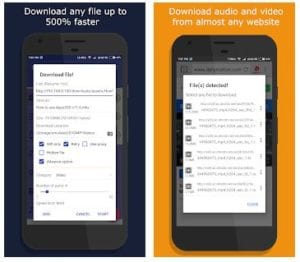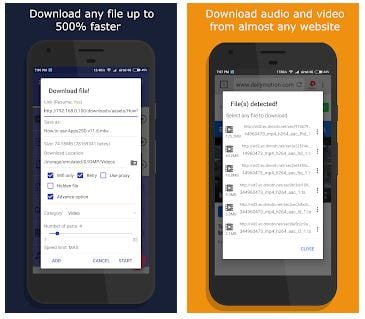 By the way, the interface design is customizable and this is one more cool feature of IDM – you can choose a light or dark theme. You can also customize the notification system so everything is displayed in the way YOU want.
Considering the functionality, one of the most prominent features in this category in the IDM app is its ability to provide the fast downloading of videos. It allows you to get videos from everywhere – from websites and social networks. All you have to do is to copy the link and insert it into the app.
By the way, the app has the function of supporting the torrent files as well, which you don't see that often in the download manager apps. When tapping it shows you three options: Import from text file, From the clipboard, add the link. In other words, you can always add the link to the download manager from everywhere.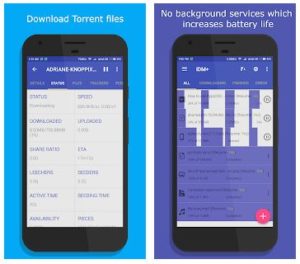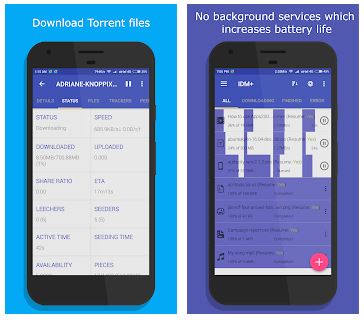 What is more, IDM has a built-in browser that detects all the media files on the page and saves them automatically to a list of possible downloads on the side of the page. Apart from the downloading of the media files, this app also provides the password manager, hosts management, and grabber.
You may also like: 11 Best zombie tower defence games for Android & iOS
In conclusion, it is possible to say that this Download Manager is capable of replacing at least 3 of your manager apps – it is so easy in usage and multi-functional. You will notice how the management of downloads, passwords, hosts will become much easier when you have IDM on your phone.