Have you ever played a game that seemed simple in the beginning but then blew your mind? We have! Kazarma is the name of our new obsession. It is an intense adventure where you get to shoot aliens. The game is full of bright colors and is stylishly designed. And it gets even more interesting.
You may also like: 21 Fun games to play over Facetime or Skype calls
Kazarma took its name from the Greek bridge built a long time ago. Actually, the war against those green evil aliens takes place there. But at the same time, the game is futuristic too. The developers combined the ancient bridge and aliens so effortlessly, we were seriously impressed.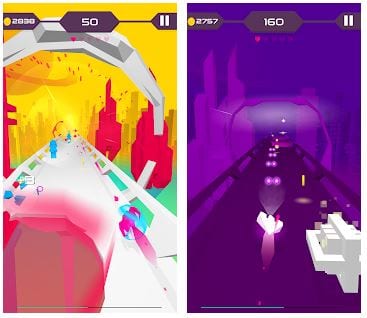 What exactly do you have to do there? Well, you will have a spaceship to control and to shoot the enemies. Maneuver your ship by touch and drag scheme, that's the simplicity of it. Kazarma offers fifty unforgettable levels. They are unique, very different from each other and it is just a crazy ride.
Get tons of rewards, upgrades like better ships, weapons, and power-ups in order to become a better shooter.
The levels get more complex step by step, it's not all that easy and the same. Get ready to meet more obstacles, enemies and the speed will increase by miles. You may have to suffer a bit to reach the end.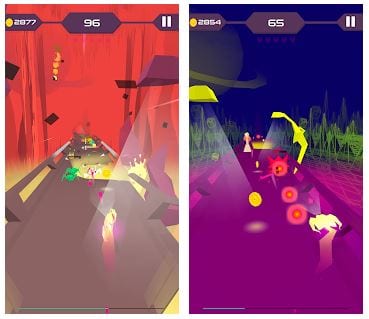 But don't get sad when you get to the last level as Kazarma prepared a little extra. There is a famous Challenge Mode waiting for you. And it proves its name. This mode will keep you on your feet. The game work offline. So wherever you are you can just take out your phone and enjoy the game.
The design is a piece of art. So beautiful, colorful, and looks 3D actually. The developers made this app look stunning. And don't even get us started about the music. But you will love it.
You may also like: 10 Best apps to watch TV shows for free (Android & iOS)
Kazarma managed to surprise us. Its simplicity combined with the artful visuals and an exciting adventure is a dream. The time passes quickly with this game. Enjoy the crazy ride.