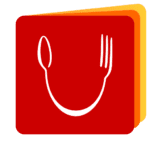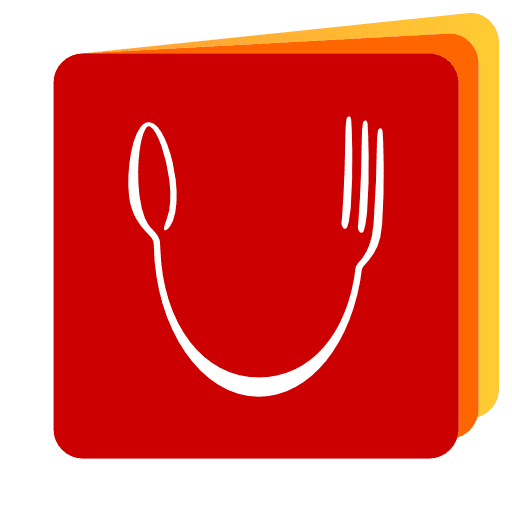 My CookBook (My recipes) is a mobile application for cooks of any level. Upon entering it, we will be asked to enter a My CookBook account, you can create it or also use your Google Play and FaceBook profiles. If for some reason you don't want to connect your account to the application, just skip this move. But then you won't be able to synchronize the cloud data with the application (important for those users who used the program before, but after reinstallation, they cannot find saved recipes.)
After completing all the introductory operations, we get to the main menu. In the central part of the screen, there is a program logo along with its name. There is a welcome message below this picture.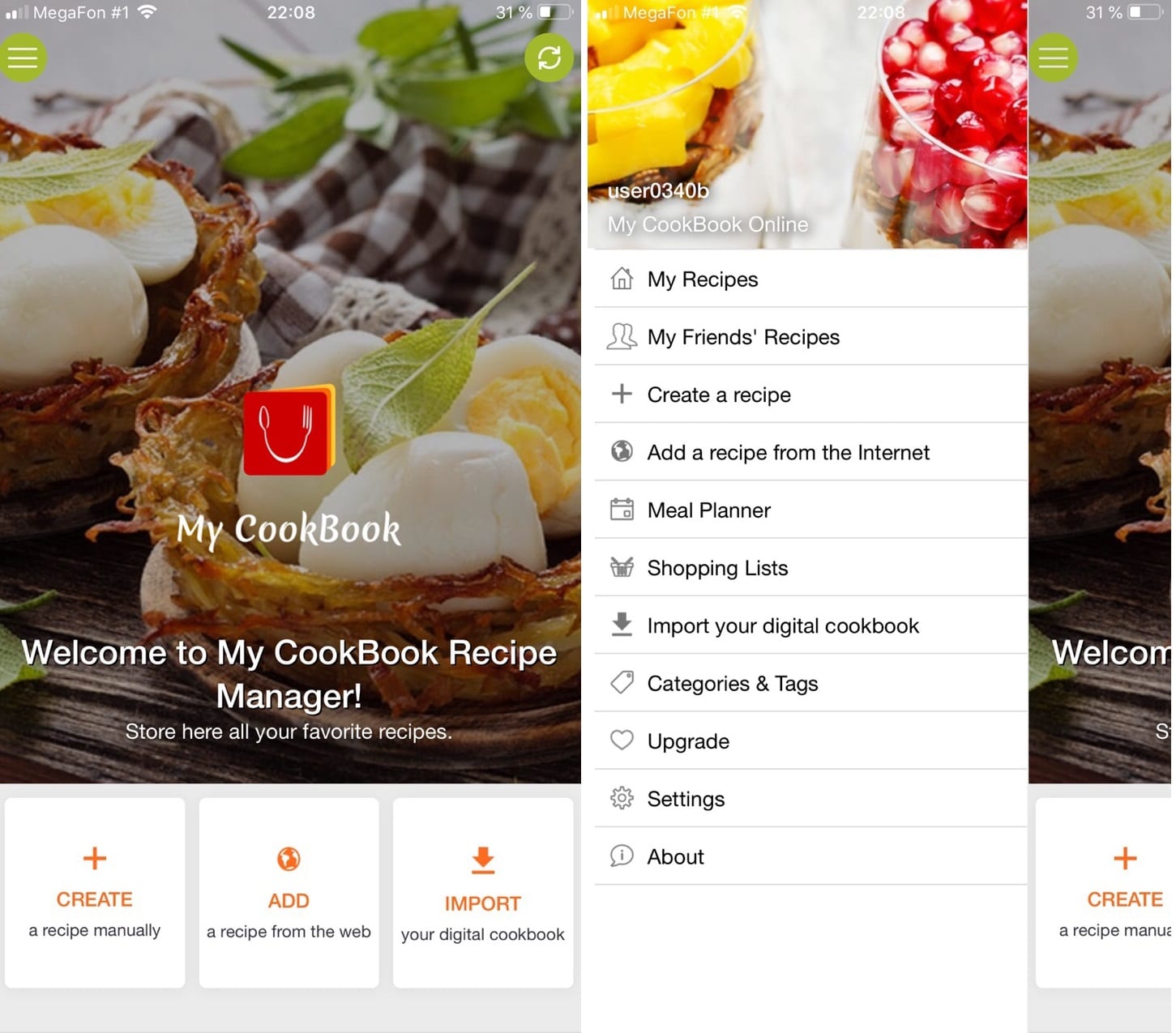 There are 3 buttons in the bottom block of the screen:
Create – create your own dish with images, lists of ingredients and other information. After that, you can save it and share it on a social network with your friends and other users.
Add – add information about the dish from the Internet. The list of available options will be loaded from the program database.
Import – upload the recipe from any e-book that is located in your virtual storage.
In the side menu, you can view your recipes, as well as ideas and dishes of your friends. Using the "Food Planner" button, the user will be able to make a shopping list for a specific period of time and he will regularly receive notifications about what to buy.
In the application settings, the user can change:
language;
the theme of the application (after selecting a new topic, a restart of the program will be required);
font size;
the account connected to the application;
time to delete information;
frequency of backup;
settings for using the browser to search for new recipes.
My CookBook (My recipes) is a free application, therefore, it contains advertising, as well as paid content.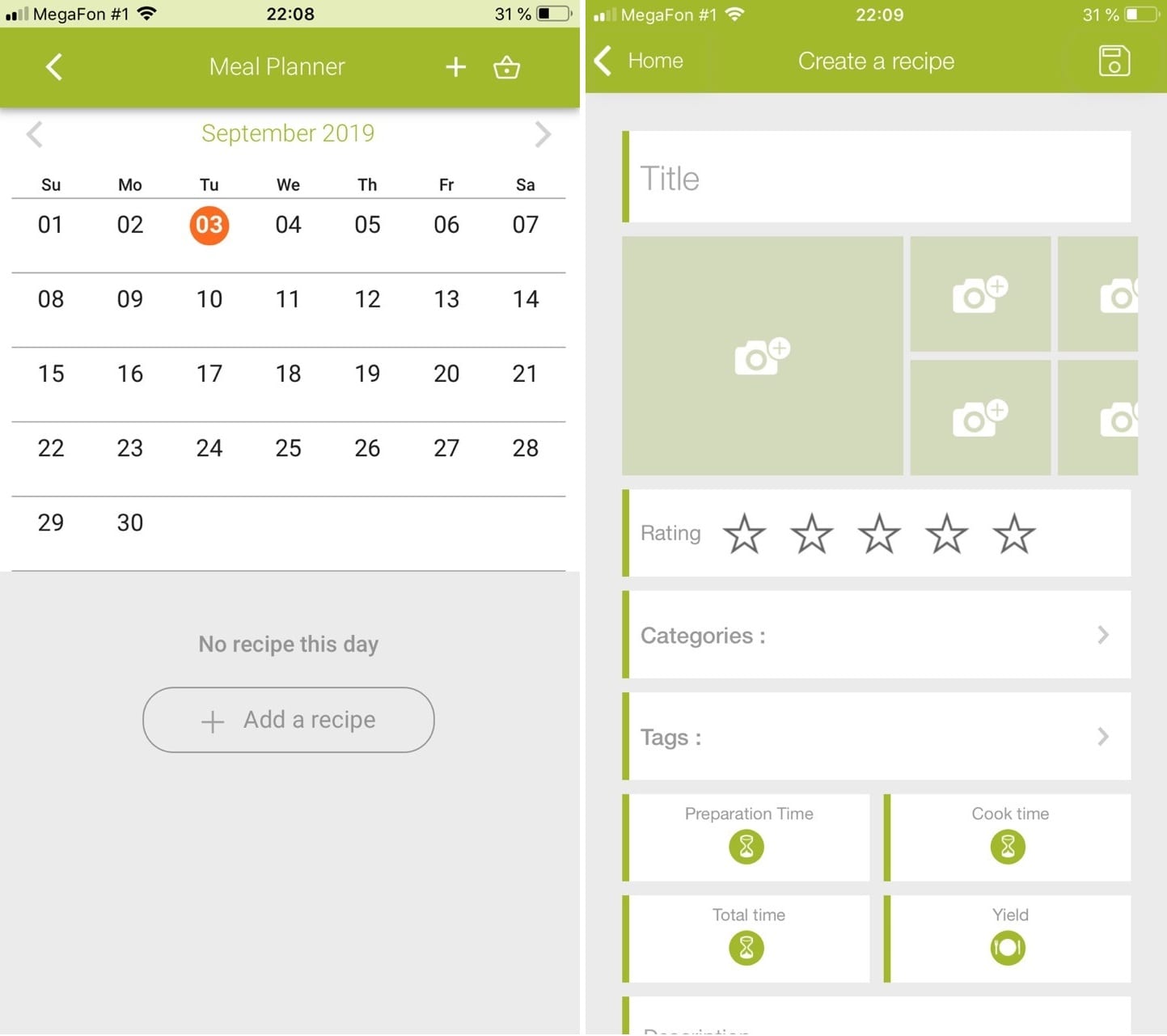 You can get rid of annoying ads by simply turning off the Internet or transferring mobile data. Hacking an application to disable ads is not recommended, because after that it will stop receiving updates.
Application features:
The ability to create your own recipes and share them with friends.
Downloading famous Internet recipes.
Food planner.
Search and edit recipes.
Adding recipe photos.
Creating a shopping list for cooking a recipe.
Import recipes in the format mmf, mxp, rk, etc.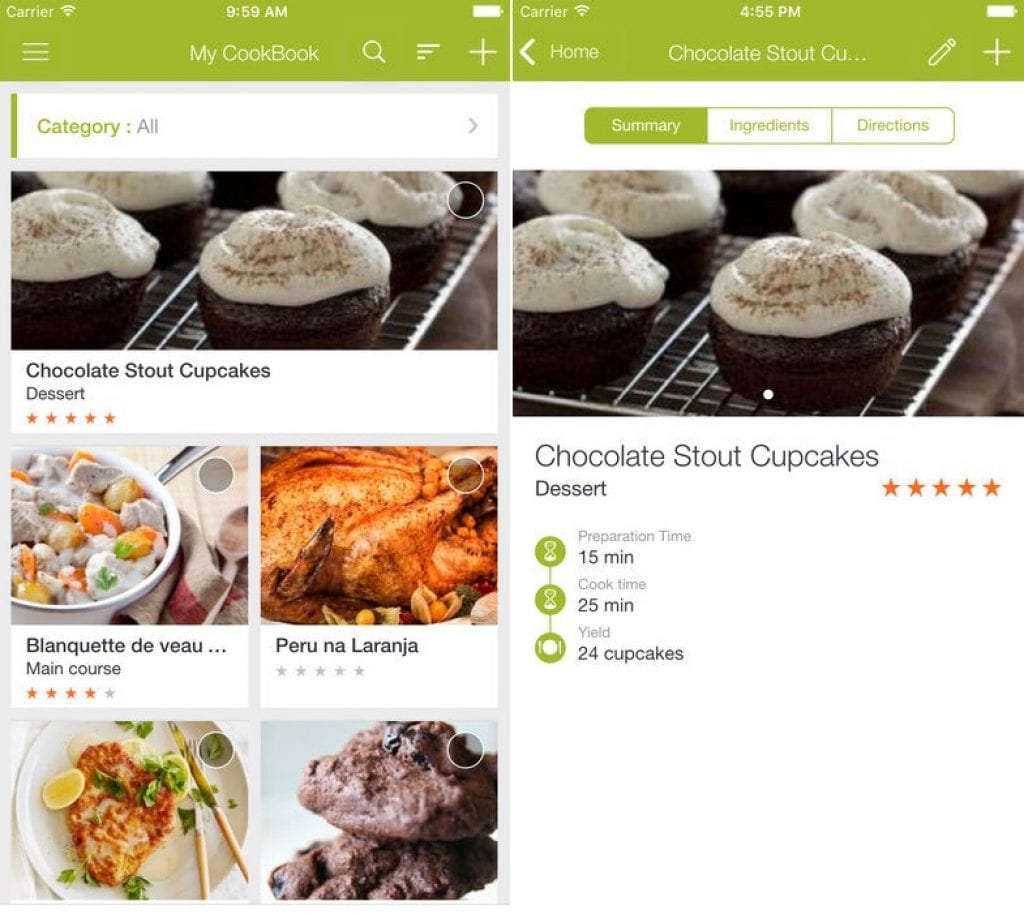 My Cookbook is a great app for those who love to cook. Your cookbook will now always be with you – on your smartphone. Just download and install this application. All world recipes can be stored on your device. Share them with friends, add photos of your cookies that you baked yourself and create new culinary masterpieces!
You may also like: 

9 Best home cleaning apps for Android & iOS