It is simply non-reasonable to manually transfer all your software to another computer. After all, there is the PickMeApp – a portable software tool for transferring about a million individual programs from one computer to another.
It allows you to create archive copies of applications in the system and transfer programs to other computers with all settings. The utility with its intuitive user-friendly interface is self-configuring and easy to use. PickMeApp easily works with the most popular programs: Microsoft Office family, Skype, Windows Live Messenger, Mozilla Firefox, and others.
In order to create your app you need to put in a lot of work, but don't forget to recharge. When you want to take a break you can play the cribbage game apps.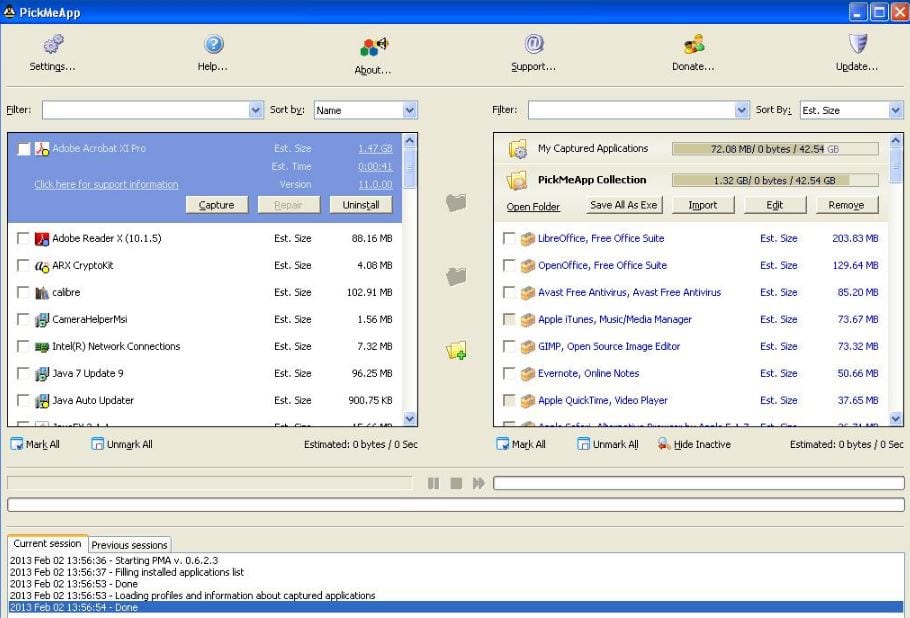 Let's see how the process of program transferring looks like.
When launched, PickMeApp scans your computer and lists the installed software. The working window is divided into two parts. The left one displays installed software and the right one – archived program copies with settings.
By the way, one issue that users might face when moving from one device to another is how to actually copy all the files and software without losing any data. It often happens, that Windows run out of space and you can't run the program anymore.
PickMeApp has an in-build calculator that can predict how much free space it will need on any device in order to fully operate (taking the development of new apps into consideration). It will automatically transfer all the data to other devices when you need it – and you can even get PickMeApp installed to its original devices again.
The menu buttons are at the very top of the window. To create a software archive, you go to the left part and mark what you want to transfer to another computer. And then you just click the Capture Selected Application button.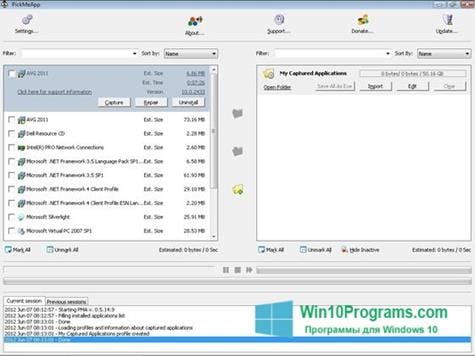 At the end of the running process, the marked programs will appear in the right part of the window. Next, PickMeApp creates files with the names of the programs and with the.TAP extension in the TAPPS directory. The directory is located in the same place where the utility itself is installed. It is important to remember that if you are using the program from a flash drive.
Then install PickMeApp on the device where you want to transfer the programs. Copy the files, and you get the Install button in the right part of the window. Clicking on it will initialize the software installation process with all settings the same as on the original computer.
By the way, we can also recommend you the apps that will help you to learn how to develop a game. 
In summary, PickMeApp can be fairly helpful for transferring a number of common software products to a new device. From IDEs, graphics packages, and desktop publishing to small system utilities. That is a very noteworthy approach. Let's test it?