Tech News Tube app aggregates news from all the most authoritative tech news sites.
Simply saying, you can view all the top news articles and videos in a neat and user-friendly interface. Therefore, it makes it easy to stay up-to-date on the latest tech news and rumors.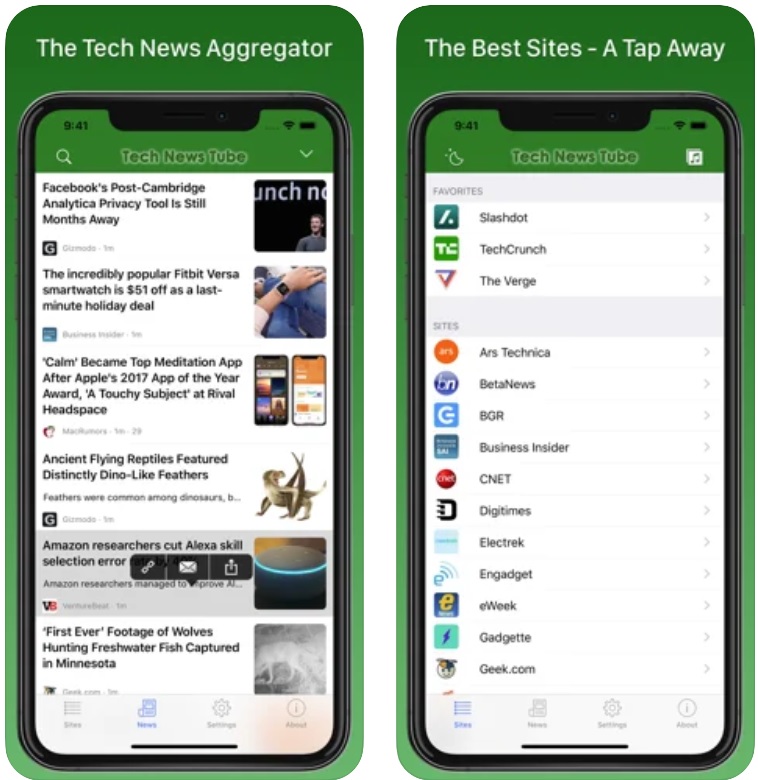 A news overview contains articles 30+ available resources, including leading tech sites and blogs such as Engaged, Mashable, Tech Crunch, Business Insider, PC World, Slashdot, Wired, and many more. The developers of the Tech News Tube have carefully selected newsfeeds with no repetitive articles. With one touch, you can browse through all the resources that cover each news item.
With the first entrance, you will be provided with the choice of customization of your feed. You can manage your sources or start directly. The interface of the home screen is understandable and convenient in use.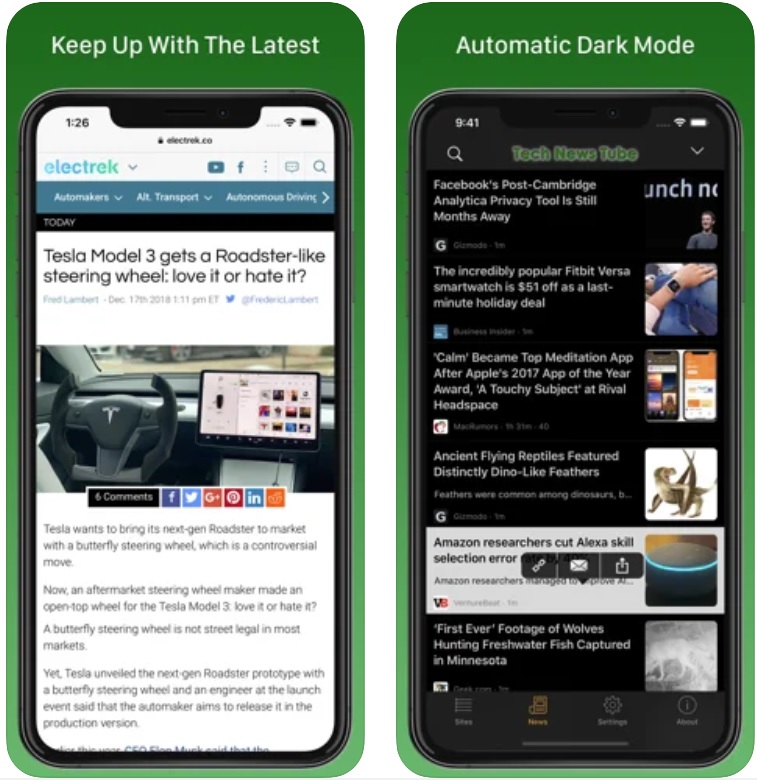 One of the unique features of the Tech News Tube is that it shows you not only the written content of the articles but also has all audio content, published on the sites you subscribed to.
In the app, there is Personalized News Feed. With its help, you can choose the topics you want to track, the topics you want to block, and the topics you want to receive notifications on.