Every farmer is a specialist in breeding animals, keeping poultry, planting fruits and vegetables, maintaining various types of equipment, and so on. In a word, a farmer is a walking library, but it is impossible to know everything. Things become even more complicated if we consider agriculture.
Get rid of non-topical books on agriculture and install one of the apps suggested by the Appppearl team. These applications represent pocket assistants, giving the most relevant and valuable information on this sphere.
Withing several taps only, you can install one of the best agriculture apps and turn your mobile phone into the digital manual for farmers.
1. OneSoil Scouting: Farming Tool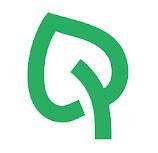 The first agriculture app that we are going to review is OneSoil Scouting. There is no doubt that with it, you will succeed in planting fruits, vegetables, and grain crops.
Let's start with the feature that we find extremely unique. Well, the app will be a perfect tool for monitoring the vegetation index (NDVI). What is more, it will be a satellite that will show you the problem areas. Right on your screen, you will see your lands colored in brown, yellow, or green according to their condition. So there is no need to waste time examining the plants manually. Providing 24/7 instant access, the app will simplify the farming a lot.
As for other advantages of this feature, the boundaries will be detected automatically. It remains just to select areas belonging to you. At the same time, this feature doesn't function perfectly when there are severe weather conditions. So keep that in mind.
Apart from this, you will have a great opportunity to keep notes in crops directly in the app. There will be two options for you. You will be able to classify a field on various parameters (crop diseases, pests, water, etc.) as well as start with a scratch and describe it manually. The note created by you can also represent a comment, photo, and so on. One way or another, both types of pins will be added to digital fields. Plus, if there is a local problem, the app will determine this zone according to your geolocation.
In addition, the app will allow you to keep track of the crop growth stages. These details also can be added to the notes of your fields.
It must be mentioned that the app's content (vegetation index and notes) can be easily shared via social media. What is more, the app works great even without an internet connection.
Plus, the app includes the weather forecast. That's why there is no need to use other weather applications anymore.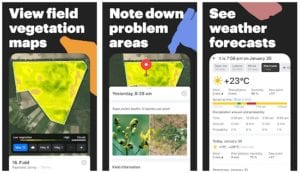 2. Farm Dog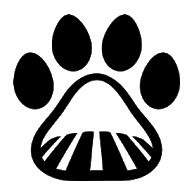 As for analogs, we can also suggest you install Farm Dog. Though this very app is not so cutting-edge, it is still an awesome tool that is going to help you greatly.
Just like the previous app, this one supports showing your lands from a satellite. That's why you will surely know whether there are some problems with crops or not. The observation has never been so easy.
Again, adding notes will be possible. So it will become available to add some recommendations or tips of treatment for not to forget. What is more, attaching photos is also supported.
What about statistics? If you are fond of it, the app will be a good choice for you. It is going to provide you with reports on crop conditions (various parameters are supported).
Besides, the app can easily show you the weather in a particular area. With this feature, you will surely protect the plants from heavy rain, wind, temperature drop, etc.
Finally, in case you need to track your scout path, the app meets your requirements as well. We find this feature so convenient!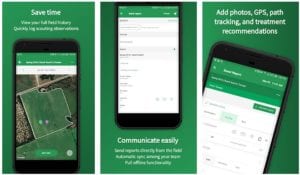 3. Agrellus – Grower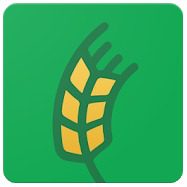 Trade is an integral part of agriculture. If you need a service that unites buyers and sellers, Agrellus – Grower is on the top of other apps in this category.
Before we start, let's consider goods supported for trading via this app. To put it shortly, here you can buy or sell seeds, fuel, chemicals, fertilizers, types of equipment for various needs, and so on. What is more, the choice in each category will be extremely great.
Talking about purchasing, you will be able to buy any good suggested in any available quantity. We guess you are interested in the price. Well, it is lower than in other shops/markets/services. As a bonus, the app will help you manage the delivery and even set a deadline. So the purchasing of goods for agriculture will be as convenient as possible.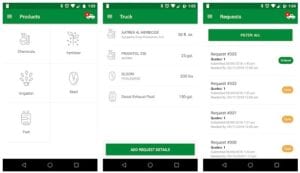 It's not a secret that most farmers hire wage workers. Consequently, you may find it appropriate to install one of the best employee attendance tracking apps for Android & iOS.
4. Farming Solution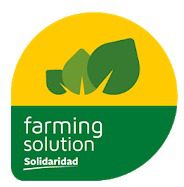 Do you need something inspiring and motivational? If you answer affirmatively, Farming Solution is what you've been searching for!
The app is capable of increasing the level of productivity in agriculture. To do that, the first step is to answer some questions to determine your aims or plan this or that development. After that, you will be able to track your progress with this app to gain goals much easier.
What makes the app cooler is the library of multimedia resources that can guide you on how to implement adjustments. You may also like the section with the latest sector and local news. By the way, some of them can also be quite inspirational.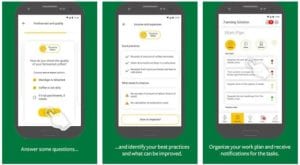 5. AgriApp : Smart Farming App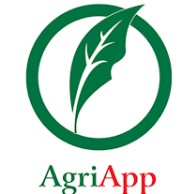 Does cropping seem difficult to you? There is no need to worry about it, the AgriApp can consult you about whatever the issue.
Well, the app contains detailed recommendations on cultivating crops, fertilizing, watering, etc. No matter what question you have, the app can quickly find an answer.
The variety of crops supported is also wide. Thus, you will have a chance to go into detail on corn, and soybeans. barley, wheat, flax, and so on.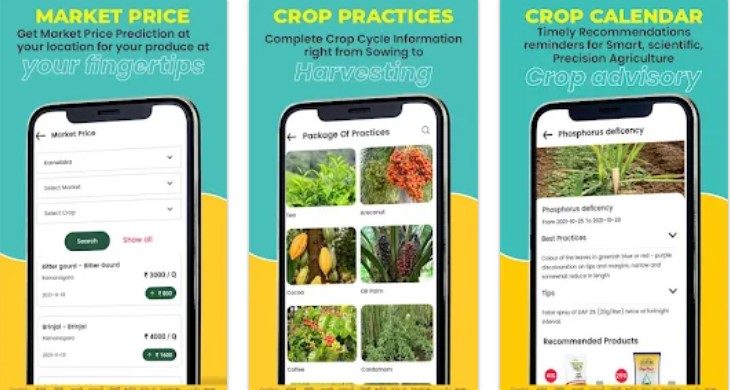 6. Cropstream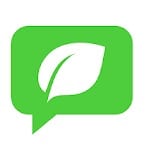 Though the Cropstream isn't so popular at the moment, it does its work greatly. Its aim is to connect people that are involved in agriculture.
So within several taps only, you will be able to ask for advice specialists in this sphere. Apart from this, you will also be able to find local manufacturers, partners, and so on. No matter who you are searching for. Just be sure that this collaboration will be beneficial for your farm. As for communication itself, chatting in the app directly is supported.
Apart from this, the app will be perfect for local announcements, news, reports, and so on. By the way, dealing via this service is also possible.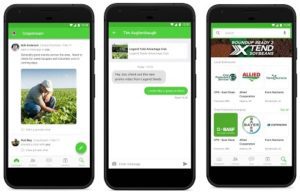 7. Agrivi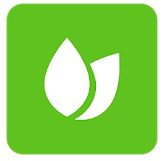 How do you feel about installing one of the most multifunctional agriculture apps? In case it is in demand, we highly recommend you Agrivi.
Firstly, the app is going to guide you on issues regarding agriculture. To be more precise, it is priceless if you want to increase productivity and develop the volumes of crops. Being tutored by the app, you will know the peculiarities of growing more than 60 types of crops. What is more, you will also learn how to avoid loss.
Secondly, the app can be a pocket notebook for keeping track of farm activities and input usage (fuel, fertilizers, pesticides, work hours). The developers have done their best to make the user interface friendly.
Are you interested in monitoring expenses as well? If you are, the app will be a great choice for you. The thing is that it is capable of logging sales, incomes, expenses, and so on. Its abilities are almost endless.
Apart from this, the app is so intuitive. By it, we mean one of its features connected with inventory management. Thus, it will notify you about low inventory so that you can avoid delays in production caused by a lack of inputs. We find it extremely essential for farmers.
Talking about statistics, the app is going to provide you with detailed reports on dozens of points to be analyzed. That's why it can also become your digital accountant working for free.
Additionally, it will also keep your documents in one place! Just capture them and upload them to the app. With this feature, all the necessary papers will be at your fingertips.
Plus, the app also includes the weather forecast which is relevant for particular areas but not for cities situated nearby. That's why you can definitely know the weather conditions in the fields. Viewing history will be also possible. Finally, the app is going to notify you in case of the risk of severe weather.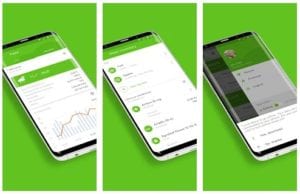 8. Tend Smart Farm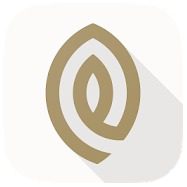 One more agriculture app meeting your requirements is Tend Smart Farm. Install it to make yourself sure how marvelous it is.
The app represents a set of tools that are necessary for any farmer. For instance, with this app, you will have access to a digital log capable of tracking materials, expenses, and labor. As for the workers, you will be able to record the timelines completed by details.
Apart from this, the app is powerful enough to generate personal production calendars. By the way, when the tasks are assigned, the app will notify you for sure. You can't imagine how motivational these calendars are. Be sure that with this tool, your productivity will increase greatly.
When it comes to dealing with crops, the app is going to surprise you, too. Thus, you will be able to view your fields in a digital form, keep track of harvest lists, take notes on field-relating parameters, etc.
The feature that makes the app so convenient is the synchronization via cloud storage. With it, you will gain limitless access to the records across several devices.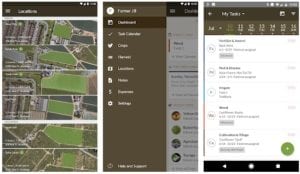 9. Crop Nutrient Advisor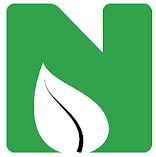 One more unique app for farmers is called Crop Nutrient Advisor. We can't help adding it to our list.
The app is a professional in nutrients. It can easily recognize the lack of this or that nutrient for your crop. After that, it can give some recommendations completed by sufficient charts. What is more, the photos of plants make the content much more illustrative. This information is invaluable for beginners as well as specialists.
You will be able to check the nutrient deficiencies by choosing the nutrient itself from the list. Alternatively, selecting a particular crop will be possible too. By the way, the app supports more than 100 species of crops.
As a bonus, the app supports checking the spray tank compatibility. It is a nice feature that you should try as well.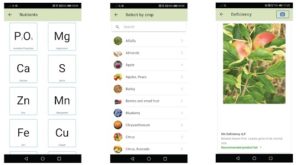 10. CropRecords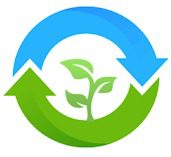 Now its high time to review the app that is suitable for those who need to keep records constantly. Its name is CropRecords.
It's obvious that this very app is a good tool for logging crop-related parameters. Let's go in detail on them. Well, with it, a farmer can record spraying, soil and tissue testing, seeding, periods of fieldwork, harvesting, fertilizing, labor, and so on. Adding simple notes will be possible too.
For your convenience, the app supports working on multiple devices. Also, the content can be integrated with the desktop version of the app. Finally, there is no internet connection required.
However, there is a minor disadvantage: the user interface doesn't seem friendly enough. We do hope that the developer is going to improve it.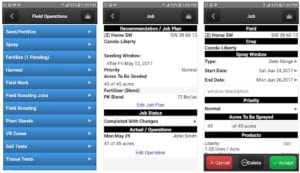 11. Plantix – your crop doctor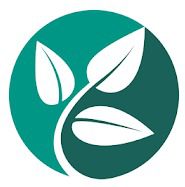 The app we are going to review is available for Andriod users only. It is called Plantix which is famous for detecting diseases on crops.
All you will need to do is to scan the damaged leave. After that, with the help of the disease pattern, the app will identify the disease and suggest possible solutions to the problem. You will admire the result for sure. In case you want to receive some additional recommendations, you will be able to connect with the app's experts.
Apart from this, the app will provide you with access to the world's best techniques in agriculture. By following the instructions, you will have a great opportunity to increase production with no difficulty.
Also, the app constantly analyzes the crop diseases occurring nearby. So if they put your crops at risk, you will receive an instant alert. It is a full guarantee for your crop protection.
One more in-app handy tool is the fertilizer calculator. It will help you to determine the amount of fertilizers for one season. There are very few apps that include this feature.
It should be mentioned that the app is extremely popular worldwide. That's why it supports almost 20 languages at once.
12. Agworld for iPhone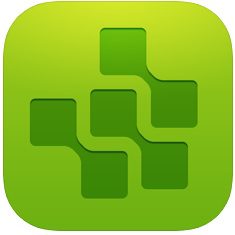 As for the agriculture app from the App Store, we offer you to install Agworld for iPhone. It is a very efficient software that has been assisting farmers from all over the world for years.
Like some apps observed later, this one will allow you to observe your fields digitally. We are sure you understand how convenient the feature is. By the way, to select zones belonging to you, you will need to drive along the boundaries.
Apart from this, the app will help you to record observations, recommendations, timelines, and so on. So you can throw away your paper notebooks that are absolutely inconvenient in most cases.
Besides, the app suits perfectly for communication with customers. We mean that you will gain an opportunity to get an overview of your clients' information and activities at a glance.
When it comes to considering workers, the app can suggest some excellent features that help you to plan assignments and control their completion. Receiving notifications about job progress will be also possible.
If you plan your budget, the app can also assist you in this matter. Moreover, you will be offered some pre-loaded templates to avoid expenses and increase productivity.
Finally, the app is considered to be motivational. First of all, you will need to plan your activity on several parameters. Then, step by step, you are going to log the actual results to make the app compare them with planned ones. Even minor growth can lead you to dramatic success.
Plus, the app includes several handy tools. For example, you will be provided with a calculator that is capable of count the tank mix.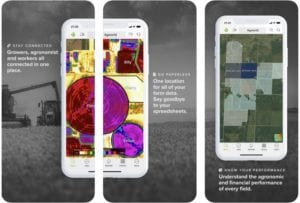 You may also like: 11 Best universal remote apps for Android & iOS