Mobile forensics is like being a detective for your device. Maybe you accidentally deleted that important contact, or maybe you're trying to recover some incriminating text messages (we won't judge!). Whatever it is, you're in for a treat.
We've searched high and low to bring you the top mobile forensics tools for Android & iOS. These apps let you dive deep into the data on your phone and retrieve any file needed.
With user-friendly interfaces and advanced tools, you'll be able to recover everything from texts to hidden app caches. You don't have to be a tech whiz to use them, either, so no worries here. Let's dive in!
File Recovery – Restore Files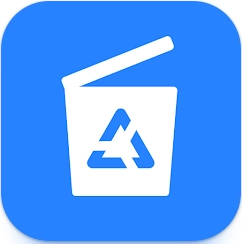 Have you ever lost an important file and felt like it was the end of the world? Well, this app is here to save the day. It's a game-changer for anyone who has accidentally deleted a file or had one hidden away in some deep, dark corner of their device.
The app uses powerful scanning tech, so it can identify and recover pics, vids, and docs in various formats. Yes, you read that right – all of your cherished memories and important docs can now be restored with just a few clicks.
But what sets it is how easy it is to use. The app lists all the hidden files it finds, letting you pick the ones you need to recover with unparalleled ease. Plus, you don't need to root your device or worry about damaging your system. The app only requires storage-related permissions to work its magic.
And let's talk about privacy. The app is safe and private, ensuring that none of your files will ever be uploaded or accessed without your permission. No more worrying about who has access to your sensitive info!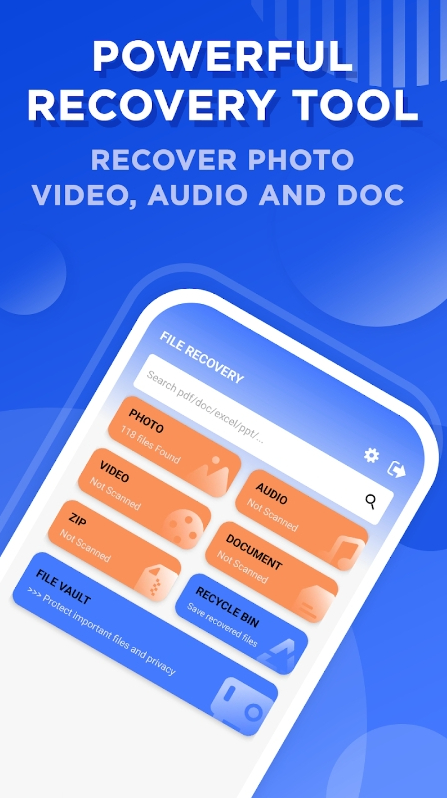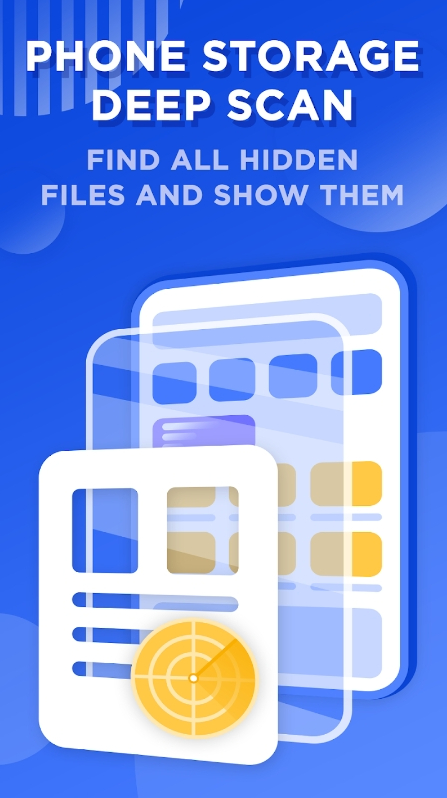 You may also like: 9 Free Call History Apps
All File Recovery & Restore
This app helps you recover all your precious files. It's jam-packed with tools that are guaranteed to make retrieving your lost pics, clips, docs, and audio an absolute breeze.
One of the best things about this one is how easy it is to use. Simply pick the files you want to recover and let the app do the rest. It really is that simple! And before you know it, all the files will be conveniently stored in the app's bin activity.
The bin is here to display all your files in a user-friendly list. From here, you can pick which files to restore. You can also view the hidden files and perform operations such as restoring/saving them to a local folder. Plus, you can even share all these with one tap only. It's like having your own personal tech whiz in the palm of your hand!
Although the app doesn't guarantee to find all the files, it will surely detect most of them. It's better than nothing, right?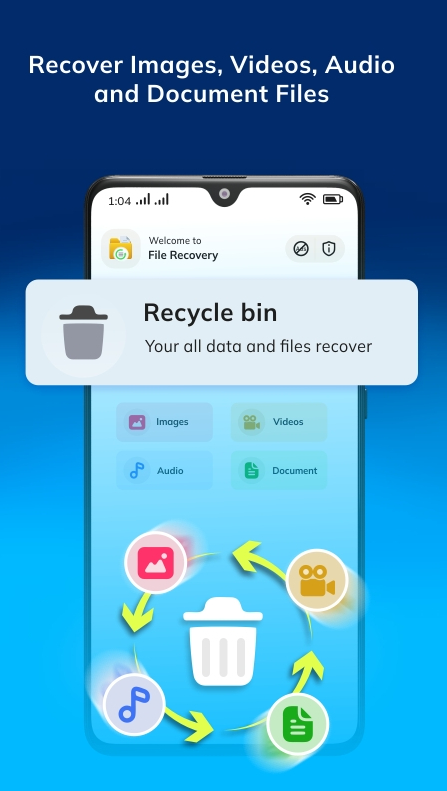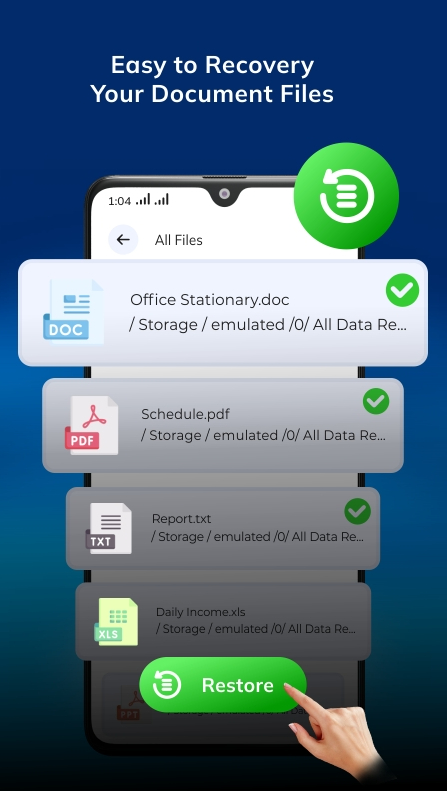 Photo Recovery & Video Restore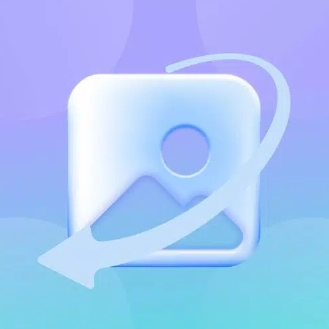 It's a restoring app that'll keep all your memories safe and sound. This app is a life-saver for anyone who's ever accidentally deleted a treasured pic or vid. It lets you easily import and store all your media files in one secure space.
And if, heaven forbid, something happens, and they get deleted, you can recover them in a snap! But the benefits don't stop there. The app also lets you set a 4-digit PIN so that only you (and whoever you decide to share it with) can access your data. No worries about your nosy neighbor or your friend who can't keep their hands off your phone.
And speaking of security, did we mention that you can also store your credit card information within the app? That's right, you can access your credit card details whenever you need them, without worrying about them falling into the wrong hands.
The user UI is intuitive and easy to navigate. The app is made with the user in mind, offering a hassle-free exp. It's also free, so you're not risking anything.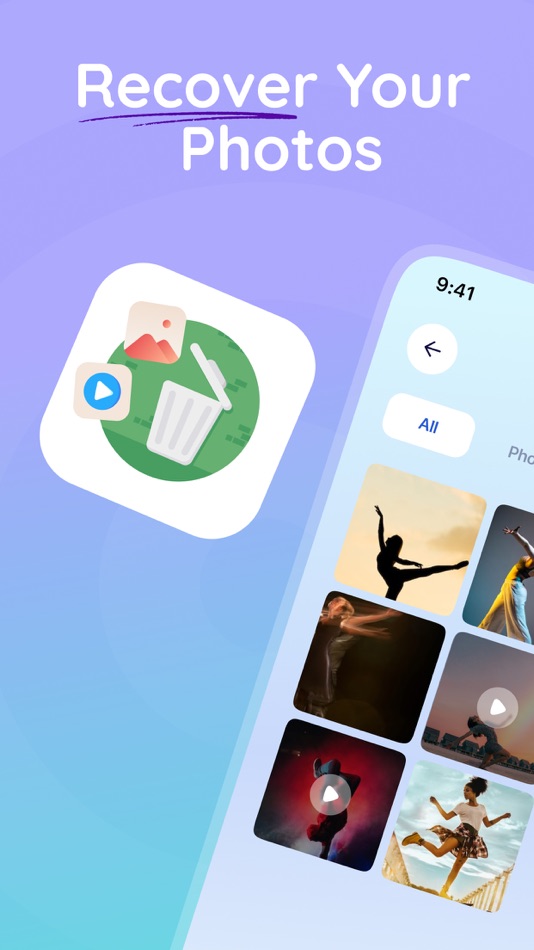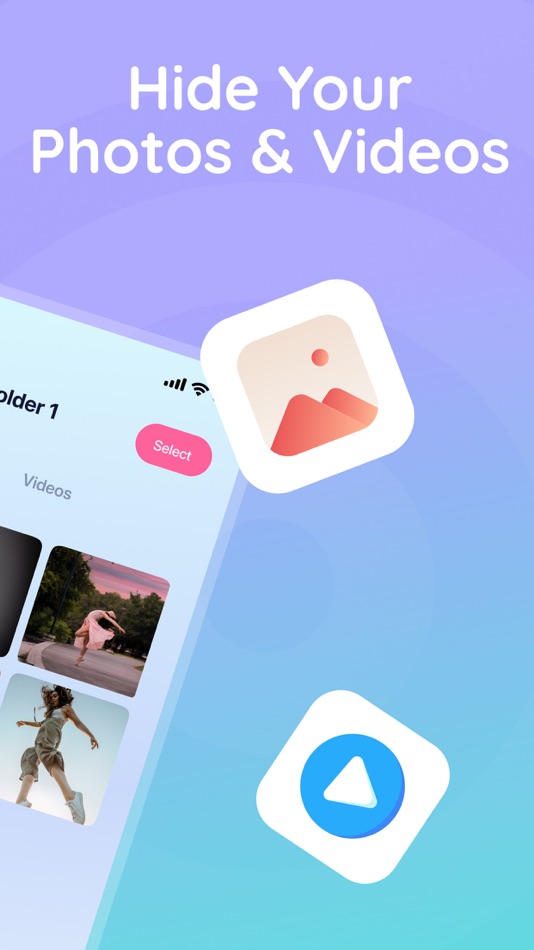 Data & Photo Recovery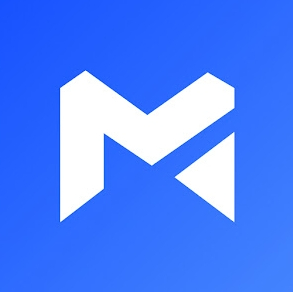 This app is truly a gem when it comes to data recovery. It lets you retrieve deleted snaps, vids, music, and other files, without any hassle. The best part is, you don't even need to root your device. That's right, it's that easy!
You just need to make a few taps and the app will deeply scan your phone and detect all the lost data. One of the most impressive tools of this one is the preview option. Before you recover a file, you can preview it and make sure that it's the one you want to restore. This option gives you complete control over your data and saves you from restoring unwanted files.
It is incredibly user-friendly with a sleek and intuitive UI. It guides you through the process step-by-step and ensures that you don't miss anything. You'll be amazed at how quickly you can retrieve your deleted data with this app.
The app doesn't limit you in any way, and it doesn't have any paid tools whatsoever. The ads are there, but they are fully bearable.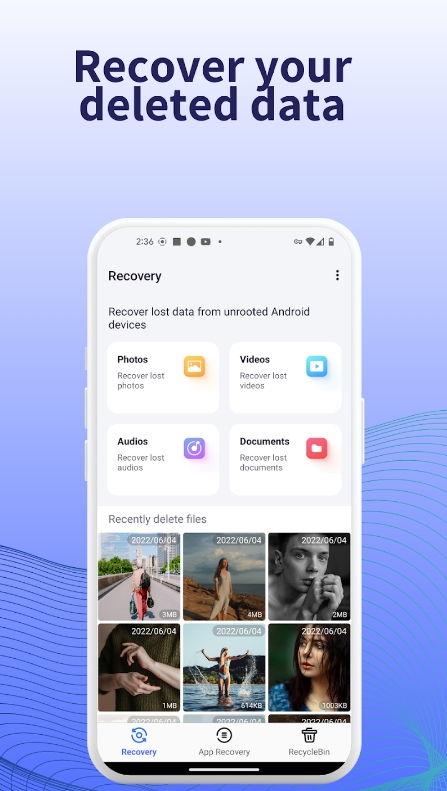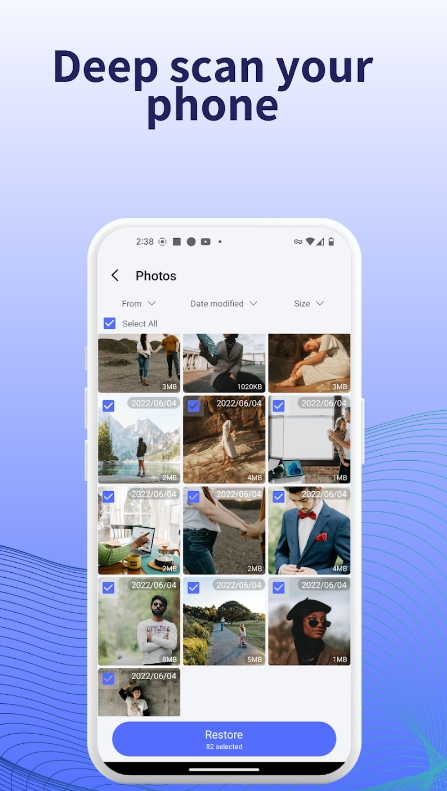 UltData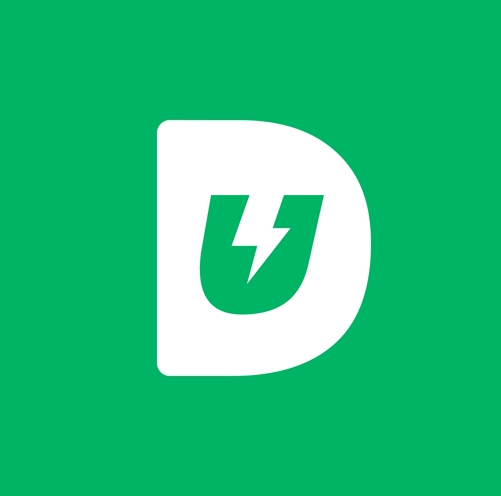 This little wonder-worker will save all your lost files easy as pie. It's got all the key features one could ever want in such a tool. You can recover any file you need with ease, including WA texts, pics, and all kinds of likes in general. No matter the situation, the app can retrieve the lost files, unless they're overwritten by new data, of course.
What's even better is that it scans all the data in your device, no matter if it's in the internal memory or an SD card. And talk about convenience: the app lets you filter files by size, type, and date and select only display deleted items. How cool is that?
But wait, there's more! You'll get to preview and play the scanned docs before recovery to ensure you're getting the right deleted files back. No root is needed, and the UI is so user-friendly, you won't have any headaches trying to figure it out.
And folks, we wouldn't be raving about this app if it weren't for its risk-free process. The app won't disturb the files nor breach your privacy – you won't have to worry about any fishy business going on here.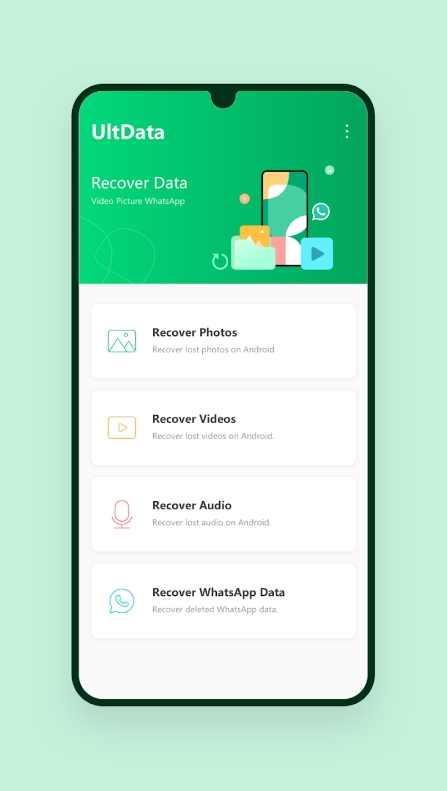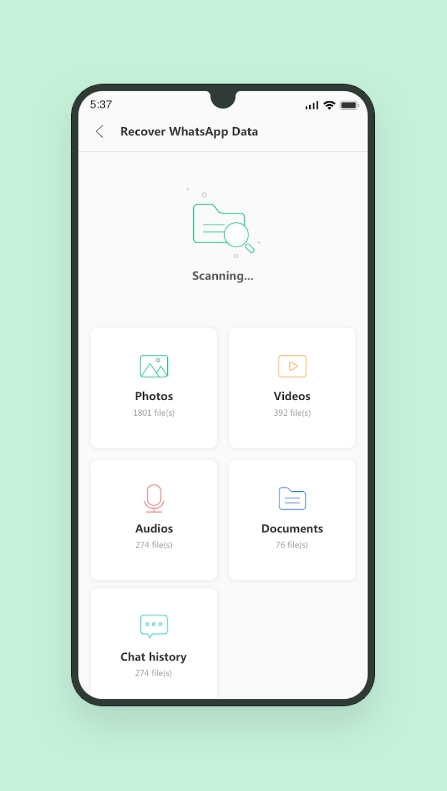 Check also: 7 Free Duplicate Photo Cleaners
Tiger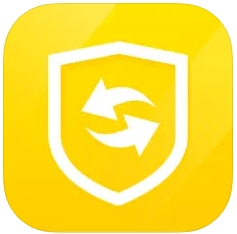 Are you in a state of panic after accidentally deleting important files from your iOS device? Fret not, this app is here to fix things. It's the ultimate solution for rescuing deleted files of all kinds. It works with practically everything from pics to calendars and even call history.
And with its unlimited restoring, you can effortlessly backup contacts to your computer as a VCF and restore them back to your phone whenever necessary.
One of the top perks of this one is its ability to retrieve data in challenging situations, These include repeating white logo, dark screen, looping on startup, and more. So, you can bid farewell to those hair-raising moments when your phone takes a hit.
You can also export and import pics and vids and easily transfer files to your PC. Plus, there are no pesky ads to disrupt your exp. This app also works with encrypted iTunes backups, so you don't have to worry about losing data if your device is PIN-protected.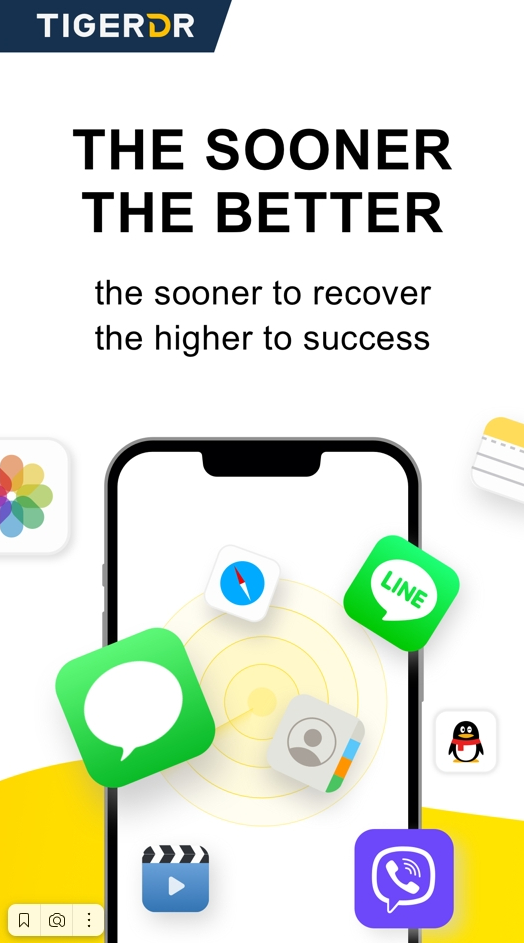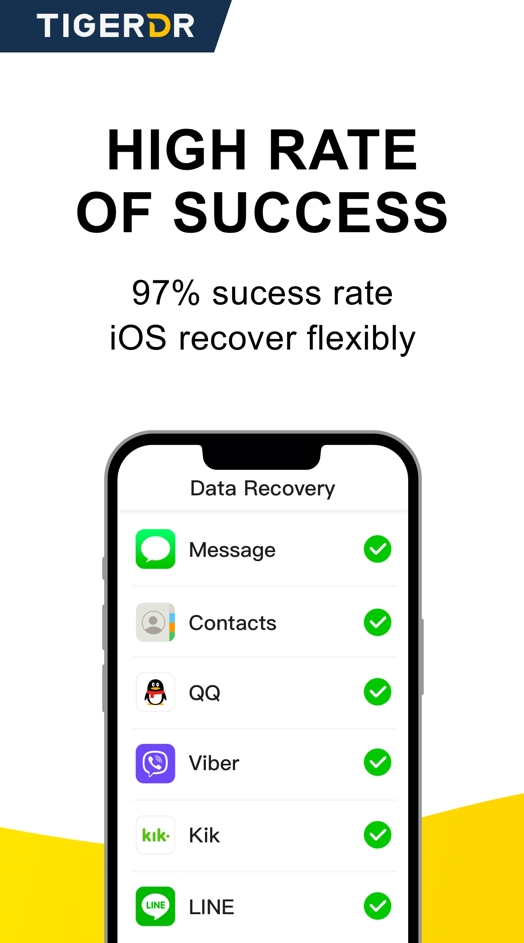 RecycleMaster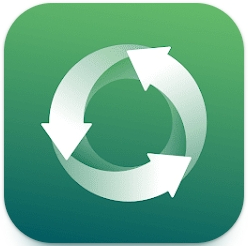 This little soft gem is an absolute lifesaver when it comes to retrieving accidentally deleted files. Whether it's a pic with sentimental value, an important doc, or your fave cat clip, this app makes sure that it's never truly lost.
Speaking of lost, let's talk about the auto-clean tool. It's like having a personal maid for your device that tidies up after you. Making sure that the backed-up files are not taking up unnecessary storage space, this tool truly saves the day.
And the best part about it? You can keep it all totally private with the PIN lock. No more worrying about someone stumbling upon your embarrassing snaps, or, worse, a sensitive piece of confidential info. With this app, you make sure that everything is neat, tidy, and secure.
Also, let's talk about how user-friendly this app is: even the not-so-tech-savvy folks can quickly figure it out. All you need to back up your files before deleting them, and voila – they are all stored safely in the apps' dumpster.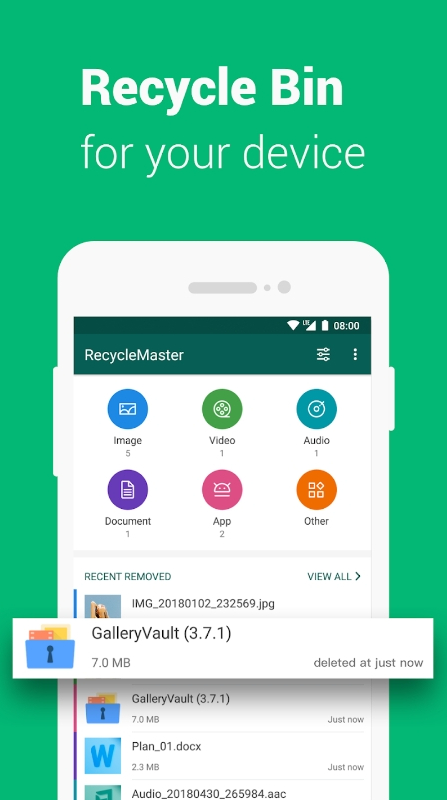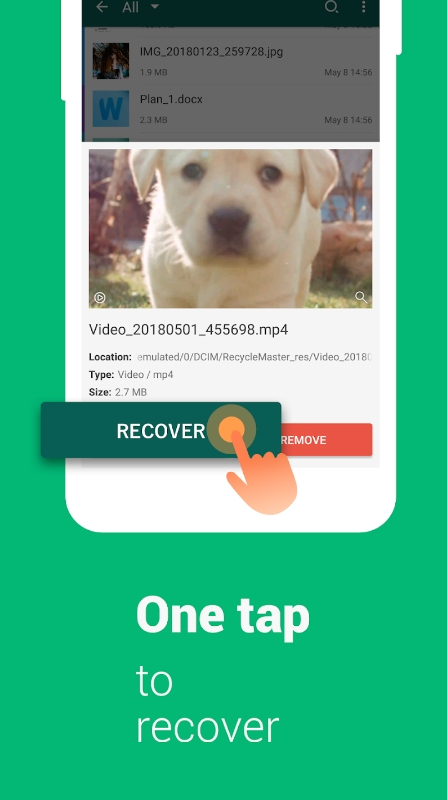 iFonebox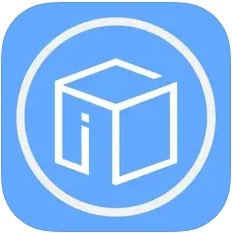 Do you worry about the safety of your data and want to back it up regularly? Or do you tend to delete important files often? Don't get past this app then. It's a real lifesaver when it comes to data recovery.
It not only helps you recover lost files but provides a much-needed backup solution. The app works with a vast scope of files from texts and notes to contacts, so nothing gets fully lost with it. And the best part? It's super easy to use!
Let us take you through the process. All you need is to follow the instructions and the app will practically do the job for you. The app will scan your device, and you'll get to pick the files you would like to get back. It's really that simple.
The app also has network and Wi-Fi detection to ensure that you have a stable connection while recovering your data. And if you're worried about privacy, there are no reasons to. The app doesn't share any of your data with third parties.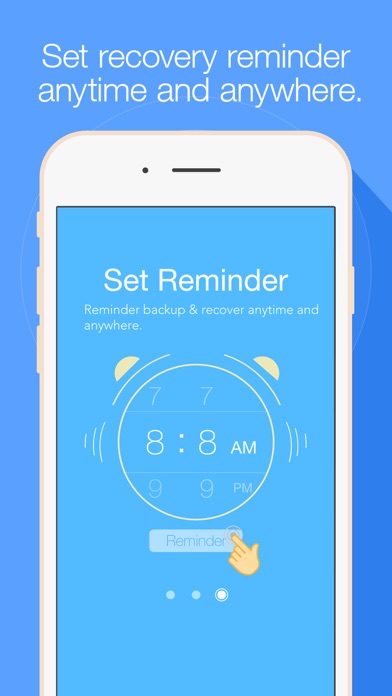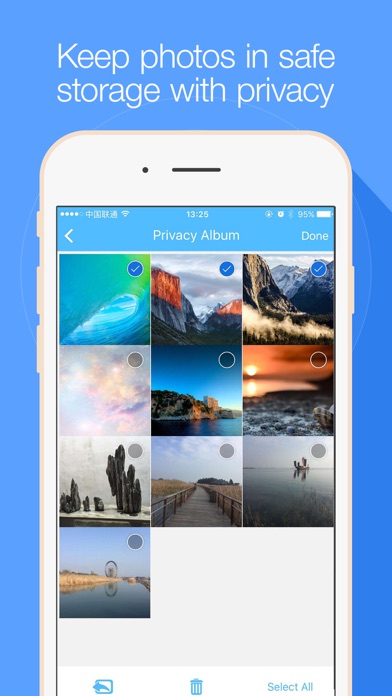 File Recovery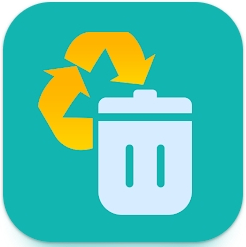 If you're someone who constantly ends up losing files or accidentally deleting them, you need to try this one.
The best part about this app is that you don't even need to root your device to use it! With just a few simple steps, you can easily restore all the disappeared data by yourself.
The app boasts a highly secure and safe recovery syst, so you don't need to worry about any privacy concerns. Plus, the friendly and modern UI makes it a breeze to use.
One tool you'll surely like is the file vault. It gives a safe space to keep all your private files. So if you have anything that you don't want anyone else to see, you can store it in the vault for complete peace of mind.
Another perk of this one is that it lets you permanently delete snaps from the recovery list. So if you want to get rid of anything for good, you can do it with ease. Using the app is extremely simple. All you need to do is a quick scan using basic algorithms for quick results.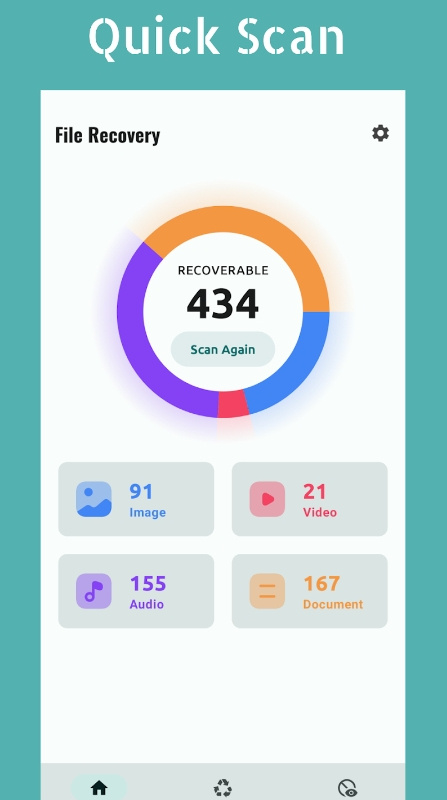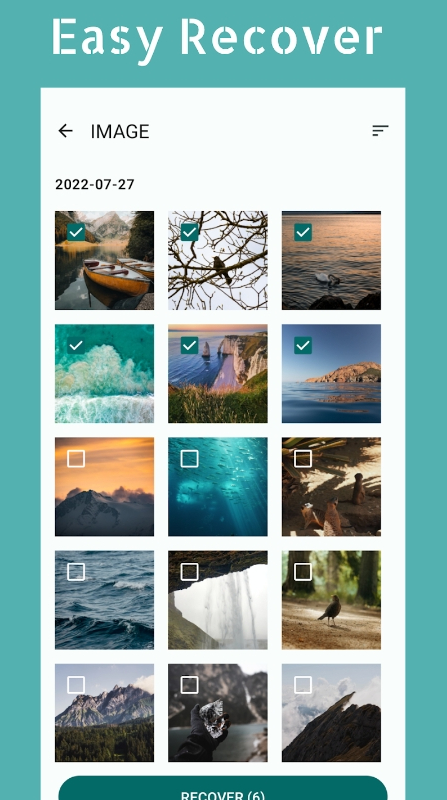 You may also check: 9 Best Apps to Hide Apps
File Miner & Recovery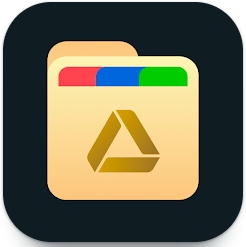 To wrap up, we have this gem of an app that lets retrieve all the lost files with ease. It's also helpful for those who struggle with managing files.
The app does an outstanding job of scanning through all the snaps on your cam roll, so you can easily pick and choose which ones to keep. You can even select multiple pieces at once and erase them in one fell swoop! Trust us, your gallery will thank you for it.
It also covers vid and audio management. No more being plagued by unwanted files that take up precious storage space on your phone. It works with soft, too. You can scan the apps and delete or recover some of them with ease. It's like having a personal app janitor!
The same goes for docs. You'll get to see the name, format, creation time, and size of all the docs. Everything is presented in a user-friendly way so you could easily pick ones to retrieve.