Conducting your own business is not an easy task. You have to keep lots of things in mind and maintain control over everything. A crucial part of each business is its employees.
Besides the problem that you need to find people with well qualified for a job, you need to convince them to work decently, for the payment you can provide and try to keep the best of them away from changing the job when they receive more appealing job offers.
You need constantly to improve your HR system so your employees stay motivated and focused on the main mission of your company. Gradually, their productivity increases over time.
Unfortunately, everything mentioned above sounds like utopia and in the real world employers often have to use methods of external control to make sure the employees actually do their job correctly (especially if they are the low-qualified workers).
For example, the attendance of the employees has always been a big problem. The humans are designed in a way that if they know there is no control over it they tend to neglect the schedule and take extra time to rest. It is even a greater problem if your company counts dozens or even hundreds of employees.
But luckily, nowadays there is a solution – apps which help to track the attendance of all employees. Now employers can relax a little and give control to the app, simply checking on the statistics and making decisions based on it.
1. Wifi Attendance.
A genius solution for a complex problem. What can be easier than controlling the attendance of workers by counting how many of them are connected to the office WiFi every day? Each decent company nowadays has its own WiFi.
Moreover, connecting to the office WiFi will save the data for employees' mobile Internet and connecting to it is a 3 seconds action requiring no effort. It is even easier to do if the work in your business undermines the usage of a PC.
All your employees will need to install this app where they will be able to see everyone's attendance as well and review the calendar of attendance. Using WiFi can avoid problems such as punch-in failures and buddy punching that are common in biometric and usual attendance apps.
It also makes live tracking possible so that you can know the real-time location of each employee on the premise. Moreover, this app allows not only to track simply the attendance of employees but also their actual working hours and productivity.
Another bonus of this software for attendance tracking is that it is incredibly cheap – the cost is around $1 per month. The app has an excellent ranking both on App Store and Google Play. A great solution for the office!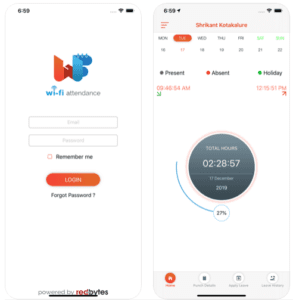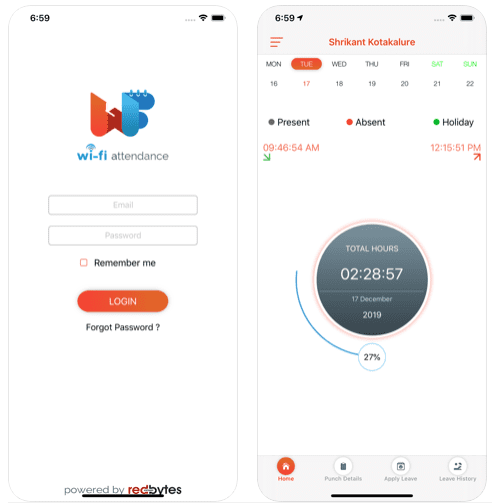 You may also like: 12 Best Offline card games for Android & iOS
2. Time Clock Wizard
This employee attendance tracking app provides an alternative method of tracking. It is a cloud-based app, where all the workers have to sign up. Besides, it is more than just an attendance tracker carrying several useful functions.
With Time Clock Wizard, each of your employees can check the current status of their working hours and statistics and even the amount of money they have earned during the last period. The advantage of such a system is that it is completely opened, there is no hidden information and thus, misunderstanding between employer and employees.
When a worker comes to the office, he/she must do the check-in in the app, which is, then, fixes a GPS tracker by them, tracking their relocating during the working day. It helps to avoid cases, when employees have too long smoke breaks, take extra lunchtime and so on.
Each worker has their own profile with the dashboard, where they can monitor current tasks, messages, and meet-ups. All the data from the mobile app can be transferred to the web account. What is more, it is convenient to send the notification to the whole working team at once.
A distinctive feature of this app that it actually fixes the fact of the employee's coming to work with photo capture. Time Clock Wizard captures a photo of employees at the time of the clock. This prevents buddy login and promotes honesty in remote office locations.
Time Clock Wizard has a 30 days trial period and after that, you can switch to several tariff options. The prices start with the $14.95 per month for simply tracking the attendance and ending with the price of $99.95 per month where you get access to all the functions in the app.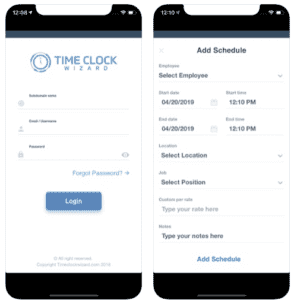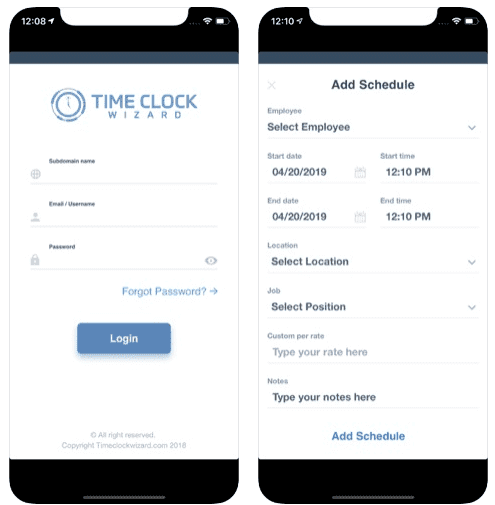 3. aqua card
Well, it is not exactly the employee attendance app, it rather gives the management the information on employees' salary situation. But still, it can be used as attendance tracking apps as well. If you wish to incorporate this app into your working process you need all the workers to do the check-in when they come to work and leave.
The app will count their salary according to the time they come and leave according to the tariff you put in the app. All the late arrival and no-show cases will be displayed.
And what is more interesting, though the aqua card is not meant for attendance tracking, you can still track here the GPS location of workers during the working time, it provides such an option. The app is supported by several technologies of check-in, including multiple technologies such as biometrics, geofencing, and beacons.
An interesting feature of it is you can find out the pricing for the subscription by quote requesting.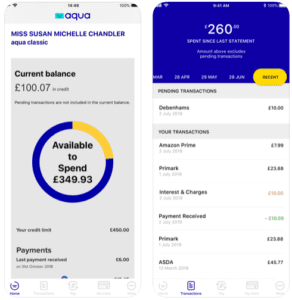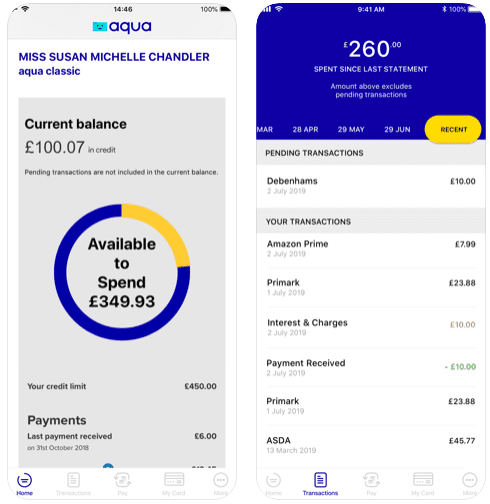 4. HR management – Zoho People
Another effective app for tracking attendance, but it is even more elaborate than the previous one. It is rather a full HR management system, than a simple attendance app. It includes tons of functions that allow you to coordinate the working process and organize your working team.
By the way, this app helps employers significantly to save money on hiring an HR manager for their company. Starting, of course, with the attendance tracking, Zoho People gives you a chance to monitor your employees' time, attendance, absenteeism and holidays even when you are away from the office.
Moreover, Zoho People can be used as a co-working platform as well. With it, you can instantly send messages to your colleague and inform everyone in the enterprise about the upcoming meetings and events. Besides, this app also has a function where it allows to track the actual productivity of the employees.
With its timesheet management you can monitor, how much time did they spend working and what are the results. Moreover, you will find a handful calendar in here that helps to plan all the activities and upcoming holidays in order to change the attendance planning.
With Zoho People employees can also use the biometric system to punch-in. Geo-fencing can be set-up using the IP address to restrict the location of check-in. Another great feature of this app is that it is highly customizable. You can organize the dashboard here according to the structure of your company, including attendance charts and HR reports.
The app has a 15 days trial period. Then the subscription price is going to be $4.16 per month.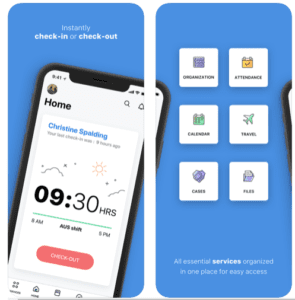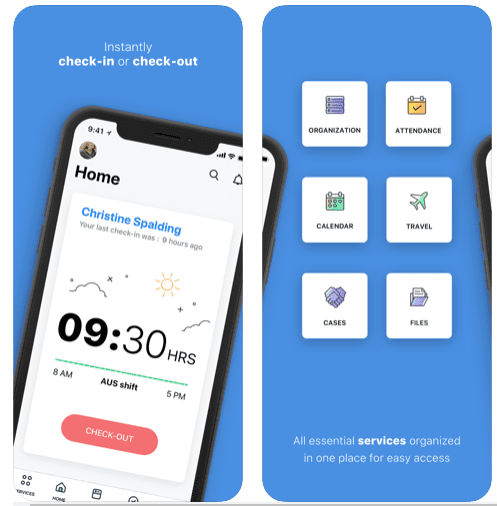 5. Alora
Initially, this app was developed to watch the attendance of schoolers but in time it evolved into an app that allows tracking the attendance of the employees as well.
This app is much more simple than the previous ones and will perfectly match those employers who don't want to spend time on complex HR-attending apps when they don't have such a necessity.
Moreover, Alora can be useful for anyone who wants to track the attendance of something: university, event, sports event and so on. The ultimate reports will be presented in the form of the diagram with detailed statistics.
And unlike the previous software, this one app doesn't require any action from the employee's part. It is a cloud-based software where you either have to do the records yourself or ask others to add their data on it. But keep in mind that location tracking is unavailable in Alora.
However, it has its own cool features as group reminders or collaboration possibilities. Considering the attendance of students in school, if the app is used for those purposes, the teacher can also publish the grades online in Alora. Besides, the app is completely free.
6. TimeStation
In this case, the employees can check they're coming to the enterprise by scanning a bar code, generated by the app. Overall, it is a simple, but effective app for managers to track attendance.
The app is cloud-based, so there are no servers or hardware to maintain. TimeStation would be perfect for the small and middle-size enterprises so they wouldn't waste their time and budget on track if employees are coming to work or not.
Moreover, it is simple to use. Here, the manager creates a card with a barcode in the app, then the workers can instantly scan it before they start working. Later on, managers can monitor the whole statistic of attendance and also calculate the payment for each worker.
The advantage of this app is that works even in offline mode. When the card with a barcode is not available employees can check in with a PIN code. TimeStation does provide the GPS tracking of each employee, so if you wish to have that function, your workers should have this app as well.
Lastly, the app is easy to use for all the departments and locations with simple witching from one to another. The plans range from $19.95 a month for 20 employees to $59.95 a month for 200 employees. All plans have a 30 day free trial period.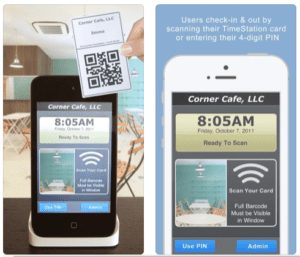 7. Kronos Mobile™
An employee attendance tracker app by a company that has been on a market for a long time already and that has a decent reputation in the business world.  In fact, it was one of the first companies which invented GPS tracking for workers in the digital world.
Kronos company deals with workforce management and human capital. And in this case, the app will be suitable not for small and mid-size businesses only, but for the large companies as well. And as may have probably guessed, the functions of this app go far beyond just simple tracking of attendance.
However, since we are focusing on this specific type of software, we highlight this option of Kronos Mobile first. The system of check-in is very simple and employees can punch in in two taps. All they need to do is to install the app and register there.
The system also helps to resolve the employee's exceptions if they happen, approve their timecards, ensure your stores or job sites are fully staffed, allow your employees to recharge by responding to time-off requests and many more.
The working schedule of each employee is stored in the app as well. It is very helpful for making the payment lists and forming the benefits payments balance. However, this app has a disadvantage as well – it works really slow since it has to process large volumes of data.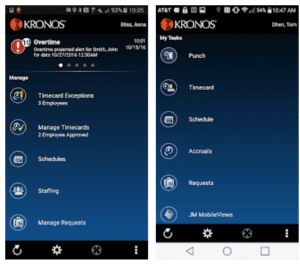 8. Replicon
Each thing concerning the timing, schedules, time of arrival and time of leaving work by your employees will be covered by Replicon. It is an effective production planning software, allowing employers to tracks the workers' work ethics according to so several criteria.
And now you can forget about all that headache with scheduling because this is in what this app is a great helper. Services can be brought in a pre-packaged of the shelf solution or custom-built to meet your company's unique requirement.
Replicon, once again, works as the cloud-storage app. It provides various services, both for the internal and internal processes of the enterprise. For example, except tracking the attendance of workers, it helps to measure their productivity and count the payment for each of them, it also helps billing clients, or manage shares sources.
All status of the timesheets is constantly updated. Replicon is basically a qualitative co-working process where all the employees can check the current status of projects, make research and see the statistics of their work as well.
This way there won't be any surprises considering the holiday payment or salary issues for each worker, and for their managers too. Moreover, the app can serve as the expense management assistant, which helps to monitor all the spendings made on the enterprise or in an individual's savings.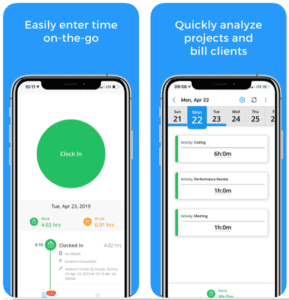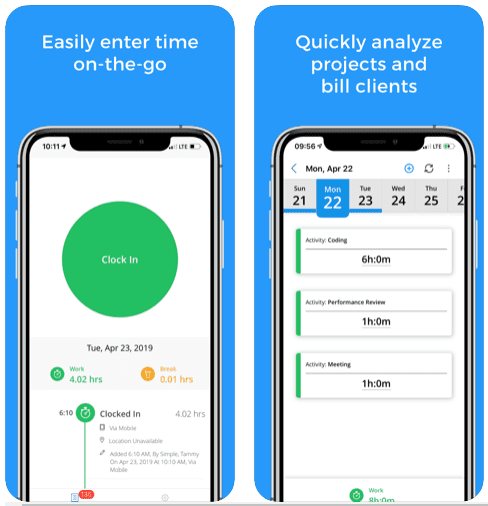 9. When I Work
This software is similar to the previous one, but it is more employee-interactive and, maybe, more simple in usage. It doesn't include any extra function of interacting with customers or the client's service, but it is effective in employees' attendance management for sure.
Any employer can use When I Work to create work schedules, plan labor costs, and, of course, track attendance. This app gives all the workers at an enterprise to stay connected 24/7 and see immediately any updates in working schedule or payment notifications.
An interesting feature of this app is that it has some kind of internal messenger where employees and managers can swiftly communicate with each other. As a manager, you can also set the time for the workers to check-in and check-out.
Besides, such a system of tracking makes the whole process very transparent – everyone can view each other's working hours, so there won't be such situations of biased approach when some workers are getting unfairly more paid than others.
When employees choose to have extra hours, it will also be displayed in the app. Another cool feature of When I Work is that it is free for the usage of up to 75 employees. The attendance feature is priced at $1.5 per user per month. For companies above 75 employees, price is available on request.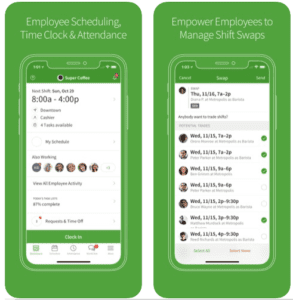 10. primaERP
In this case, the app does deal with the client billing and service, but it is also a software for project management, and, what is more important, it still allows to control the attendance of the employees. primaERP will be more suitable for separate project executions since it helps to avoid all the disorganization that occurs in project cases.
Moreover, the app not just tracks the attendance of workers, it provides the report on returns of productivity of each employee, the overall profitability of a project and all the nuances of clients' billing, including inaccuracies and losses.
The app makes the count of salary for each worker automatically depending on their working hours. It also provides detailed reports of each employee's activity. Besides, primaERP is beneficial for those companies which must control its data protection – it is very secure.
A nice feature of this software is that it is available in 7 languages. The subscription will cost form $9 to $23 per month, depending on how many functions you would like to have.
11. Time Doctor
A nice simple attendance tracking app, which is nevertheless, perfectly serves its purpose. Everything concerning the timing, work schedule, actual working hours, late arrivals, extra working hours and so on will be displayed in Time Doctor.
This is a cross-platform app. It tracks time spent on each task as well as idle time. So if your goal is not so much to tracks the overall attendance of your employees but to measure their productivity then this app is a great tool. Here you can also capture the screenshots of systems and track web usage.
The latter function allows a manager to control how much time each employee spends on the Internet, doing activities, non-relative to work, including social media and YouTube. Automatic alerts for tasks also ensure that employees are kept at their tasks.
The cool distinctive feature of this app is that can easily synchronize with other platforms and interact with them without problems. HR, ERP, project management software – you can integrate Time Doctor to anything you need.
In the main menu, each worker can see the priority and minority tasks, so they don't have to ask the manager additionally what they need to execute first. Besides, each worker can track their total hours worked, attendance and payment. It is also possible to send messages within the app. The price for the app is $9.99 per month.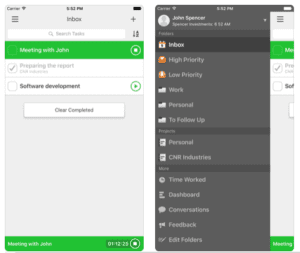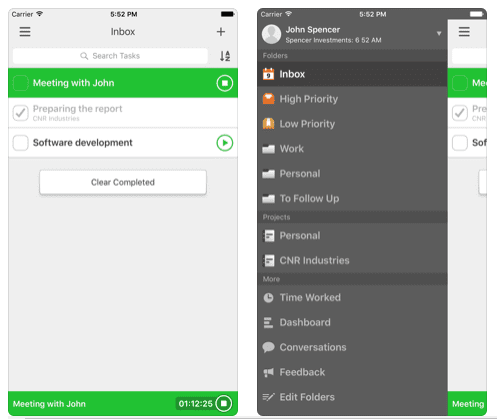 You may also like: 8 Free drink water reminder apps for Androd & iOS