It is challenging to form a strong close friendship, and it is even more complicated to stay buddies. That is why we treasure our loved ones so much. Today we have compiled fun BFF friendship test apps to explore the strength of your connection. These tests will show you if you are capable of recognizing a true friendship.
We also recommend the article Best Photo Booth Apps, where you can capture some inspiring photos. After all, it is also essential for pals to cherish memories. We hope our articles bond you and your friends.
1. Bff Test – Quiz For Friends
Do you have moments when you wonder what is so special about your mate and why you are friends? Check out a program that offers a list of special questions that will help you understand how much you know about the person with whom you are mates. Is this perhaps your destiny? The program features a stylish design with a nice catchy animation.
Meanwhile, all the necessary manipulations to pass the test are no more than a couple of clicks. In addition, you will be pleased with the main questions, which are differentiated by their outstanding characteristics. Also, you will come across other tests. And most importantly, all in one single app.
So, there are tests for siblings, cousins, parents, couples, and others. In general, you can test all kinds of relationships. Moreover, the program will give you the final result as a percentage.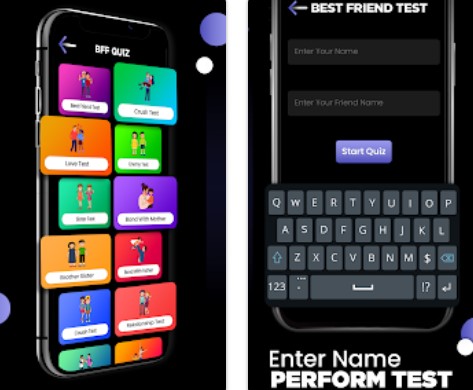 You may also like: 11 Best virtual girlfriend apps of all time
2. BFF Test Game: Friendship Quiz
This unique game will test how much your nearest and dearest know about you. You will be welcomed at the beginning with a colorful interface in which there will be four quizzes. In addition, you will be able to compose your own.
You can control the number of questions, it can be 10, 30, or more. Also, you can share it at the end by sending a link to your chums. Once they finish, a leaderboard will appear in your group.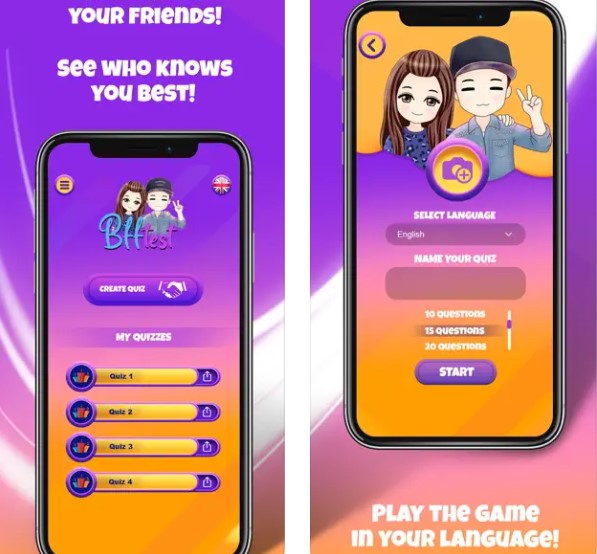 3. BFF Friendship Test
And here is another fun program. It will show a level of intimacy. There are several intriguing questions. All of them test your knowledge of each other. The test itself is simple enough. Just click on the correct answers to get the score. Besides, it takes just a couple of minutes to pass.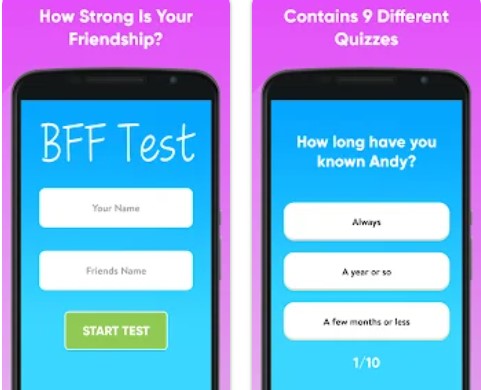 4. BFF Test: Quiz Your Friends
If you like to entertain yourself with different tests, you will find this app appealing. First of all, various questions will test your friendship. Secondly, there are romantic and just fun quizzes. And most importantly, they are easy and fun to pass. In addition, you will be pleased with the number and variety of questions.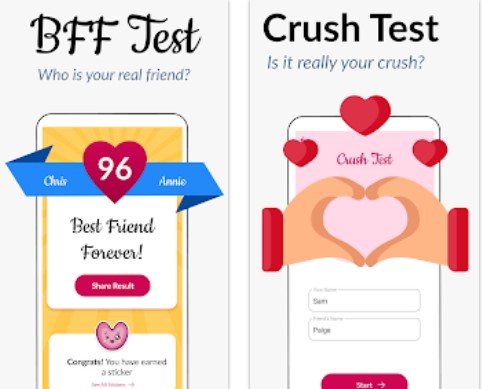 5. How Well Do You Know Me?!
You can tell right away from the title what this fun game is about. A distinctive feature is that it is suitable for all age groups. It all depends on the questions that you choose. In the beginning, you will have several categories, for example, a romantic atmosphere, friendly hangouts, or parties. In addition, a quick tutorial will show you how to navigate through the app and it will guide you through.
Also, you can add players and assign names. After that, you will get brief instructions on the rules of the test. This way, more and more questions will appear on your smartphone screen. This program is smoother and more enjoyable, unlike other similar games.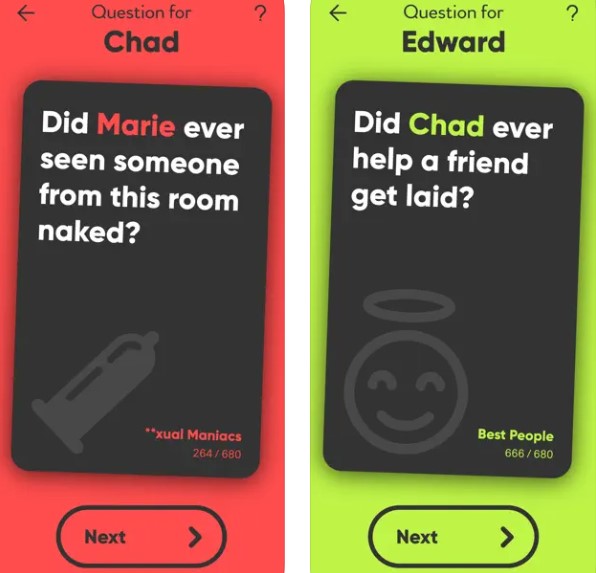 You may also like: 11 Cool Dream Vision Board Apps
6. Know Me? – Online BFF & Friendship & Flirt Tests
Do you know your mates? If you are asking yourself this question, this game is for you. Here you can create a quiz about yourself and send it to your buddies. Then, you will see how many questions they can answer that is about you.
So, you will find your true best friends. You can also create your quiz out of several customizable questions. Also, you can publish it and share the link to the quiz with all your companions. And the main goal is to try to score the highest possible score.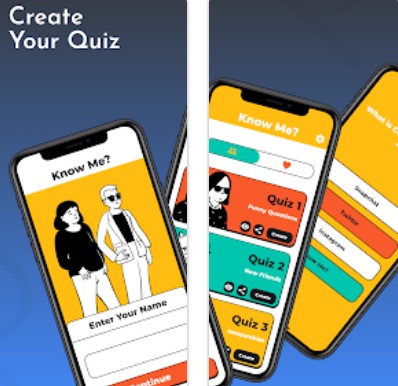 7. BFF Friendship Challenge
Only ten questions separate you from the truth. That is the amount of time it takes to figure out who your BFF is. In addition, you have the opportunity to create a unique test for any company. On top of that, the test is available in different languages, English, Portuguese, and Spanish. In the beginning, you have to enter two names, your own and your friend's.

8. BFF Test & Friendship Dare – Quiz Your Friends
In this quiz, you can test your knowledge. It has a large number of questions that relate to your pals and close ones. However, the quiz can be passed rather fast. Also, this app is characterized by a competitive feature.
Only those who answer the questions correctly will be the winners. Do you have many buddies and do you value friendship? What are your mates like? How do they treat you? To find the answers to these questions, you can take a quiz in this app.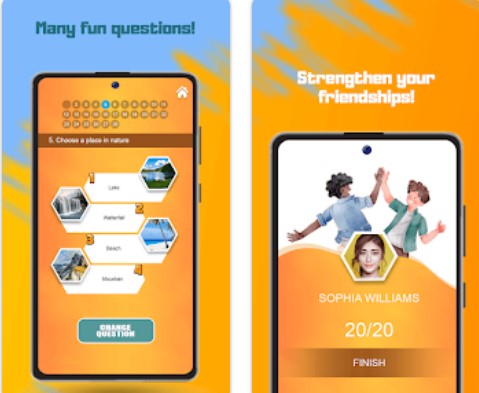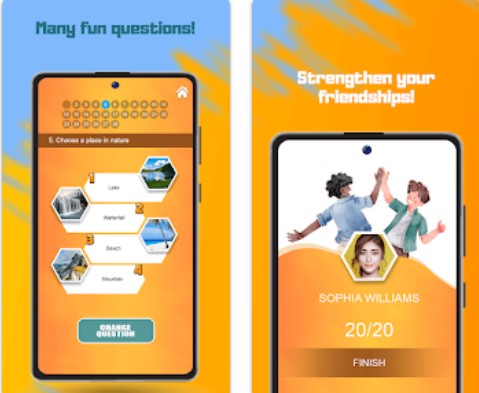 You may also like: 12 Best Funny Faces Apps
9. BFF Friendship Test: BFFBot
The BFF is an assistant bot that can analyze your answers. You can pass tests depending on your goal. Some of them can be passed alone while others are available to the group. In addition, you can play the game under different profiles.
Besides, there are tests not only about the best pal, but also about your emotional state, and other psychological tests. Although the design of the program is not impressive, you will still be able to have fun.