Looking for a way to keep your brain sharp while on the go? Well, it's your lucky day, cause we've found the best offline brain games for Android or iOS you could try!
Whether you're stuck in traffic or lingering in line at the store, these games are a cool way to kill time while giving your noggin a workout. From classic games like Sudoku to innovative ones, there's something for everyone to enjoy. Get ready to exercise your mind with these top picks!
1. NeuroNation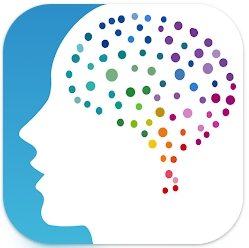 This app lets you get full-on fitness for your brain. It lets you take control of your brain health in a fun and exciting way. The app covers a bunch of mini-games and exercises to fit the needs of basically everyone. And that's why it's also very personalized.
The app offers an in-depth analysis of your strengths and areas for improvement and creates a training plan tailored to your unique needs. No more generic training that doesn't quite feel like they're targeting what you require most, the app makes sure your brain is getting the workout it deserves.
To get into details, there are over 30 exercises and 300 lvls, so there's always smth new to try (really no way to get bored here). Herewith, the app offers a balanced approach, so you won't overwork one area while neglecting another. And let's not forget the fun and motivation: you can contest with mates and track progress in a meaningful way.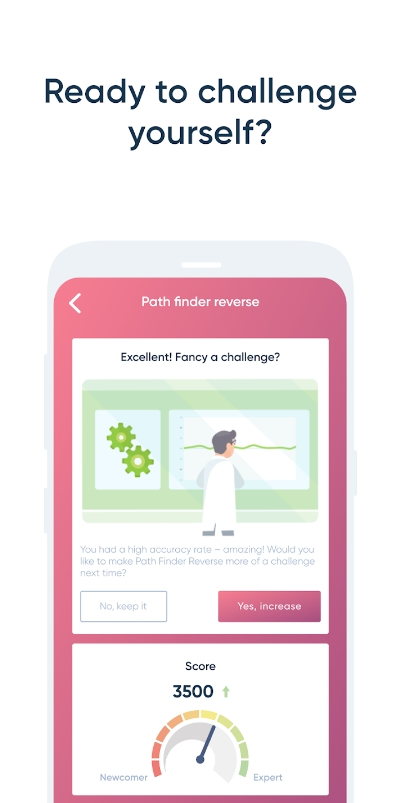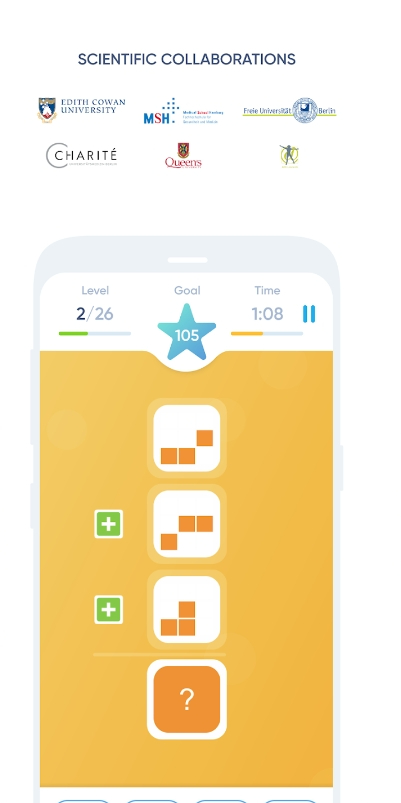 You may also like: 15 Best Match 3 Puzzle Games
2. Sudoku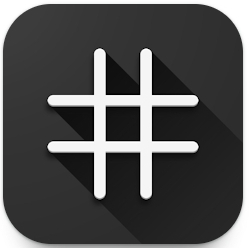 This app lets you experience the classic game with a modern twist. It brings a breath of fresh air to the age-old game while still catering to its loyal fans. The clean and minimalist design makes the gameplay easier on the eyes, with selectable themes to suit your preferences.
At the same time, the app is pretty rich when it comes to functionality. The app lets you seamlessly switch between cell and digit entry without toggling. There are 5 difficulty lvls for you to try, and you can switch the lvl at any time. It also covers an edge-to-edge board and lets you add pencil marks and use automatic removal if needed.
The app adds flair with digit highlighting and satisfying animations for a touch of whimsy. What's more, there's no need to worry about losing your progress here, as the app operates offline and automatically saves your game. And if you make a mistake, fear not – there's an undo button you can use as many times as needed.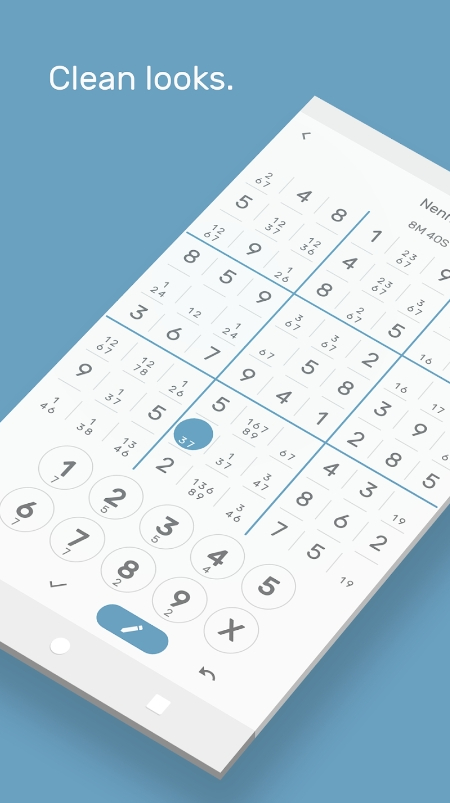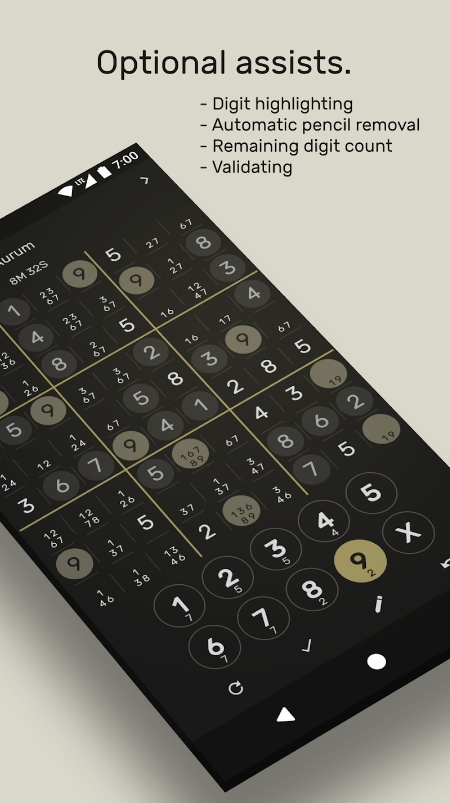 3. Lumosity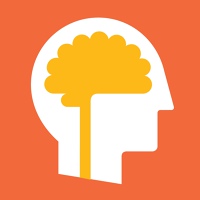 If you're on the hunt for some mental exercise that's actually entertaining, you've come to the right place. First things first: this app has over 40 activities to challenge your brain. Yes, you read that right, FORTY! Plus, they keep adding more, so there's no chance of getting bored here.
Above that, the tasks actually cover a wide range of cognitive skills: memory, logic, math, problem-solving, and all that. In other words, the app has you covered for all your mind training needs. And just when you thought it couldn't get any better, the app also gives in-depth training insights: you'll get to game performance as you go through the leaves. It helps to understand your cognitive patterns and more.
Now, here's the cool part: the workout modes are personalized just for you. The app uses your habits and preferences to adapt the lvls. So, you can work on your weak points and boost your strengths. It's like having a virtual trainer for your mind!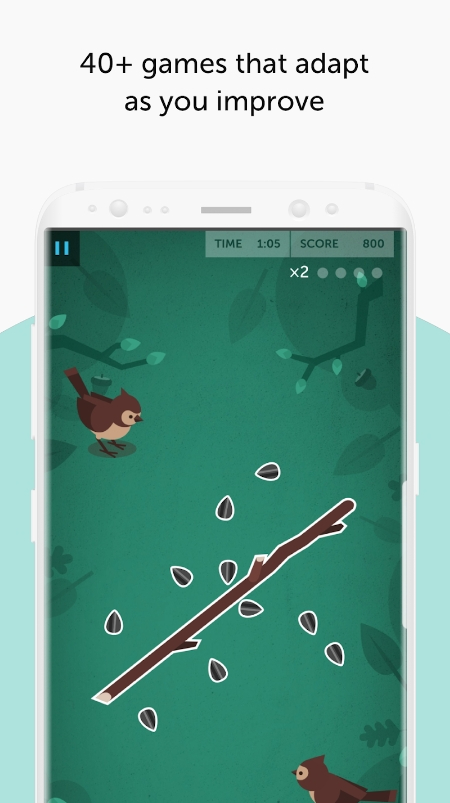 4. Brain Test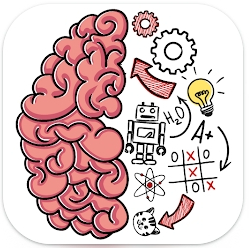 This is the kind of app that will have you hooked from the start. And the best thing is, it's not only entertaining but actually beneficial for your brain too! The game covers multiple games that will give you tons of enjoyment and mental stimulation.
One of the things that makes this game so addictive is the variety of tricky and mind-blowing lvls for you to go through. There are tons of truly surprising answers to a significant number of quizzes, so be ready to think out of the box. The games will be for all ages, and you can always change the difficulty lvls to adjust them to your skills and needs. The new lvls get added regularly, so you won't run out of quizzes, either.
The gameplay is simple, yet highly addictive. You can use it to pass the time and you can even do it without a web connection! Plus, this app is fully free to download, so you can start challenging yourself right away!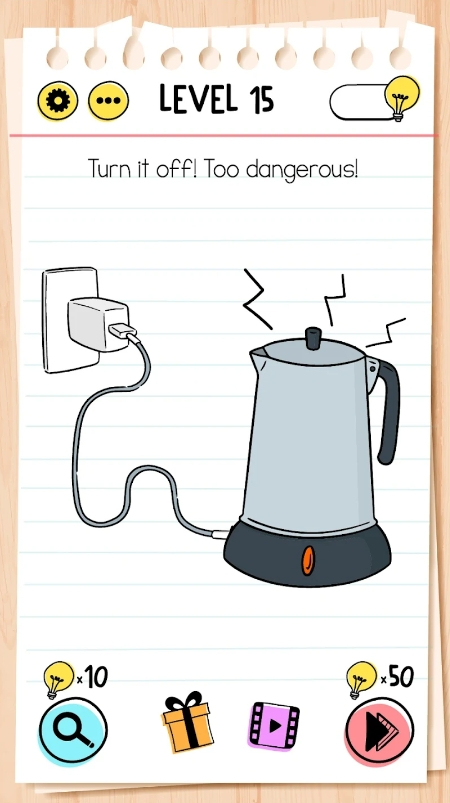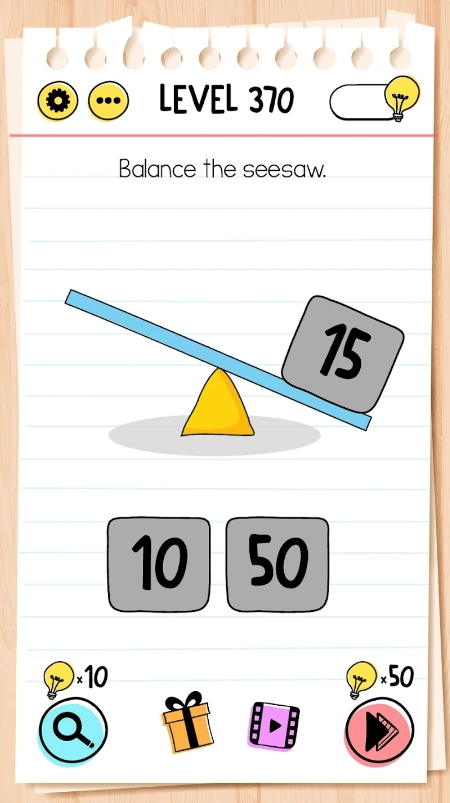 5. Elevate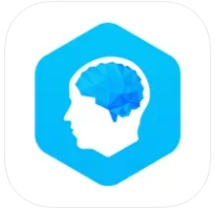 This game is a real treat for all the brainiacs out there. It's so fun to play yet helpful in enhancing your mental skills. The game will help you learn to maintain focus, remember the important stuff, and much more. With over 40 different games, there's a wide range of activities to help enhance your focus, processing speed, precision, and all that.
By these means, you'll get to customize your daily workouts to focus on the areas that matter most to you. Another tool that you'll get much use of is performance tracking. Not only it lets you see how you're improving over time, but also analogizes your scores to other users.
And with weekly reports highlighting your key accomplishments, you'll never feel like you're flying blind. And let's talk about adaptive progression. As you get better, the app adjusts to make sure you're always being challenged. There are over 150 achievements to unlock, so the game keeps the motivation going by all means.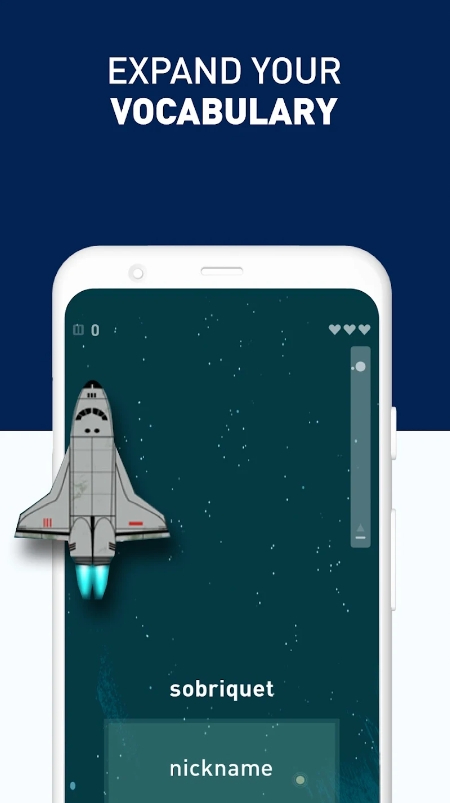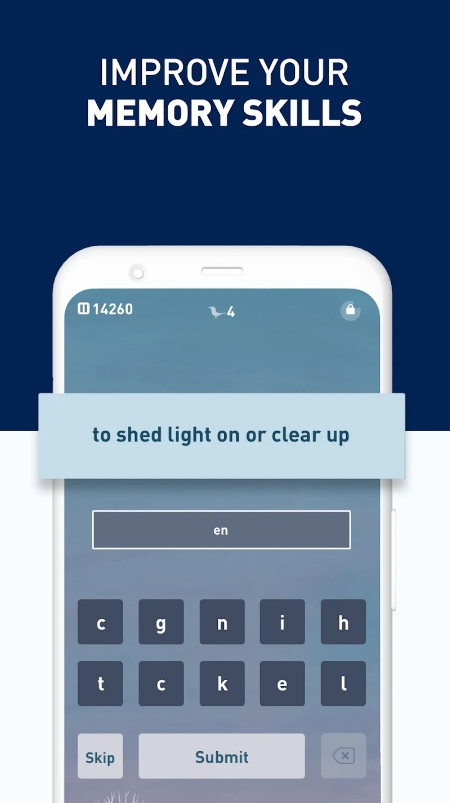 6. Brain It On!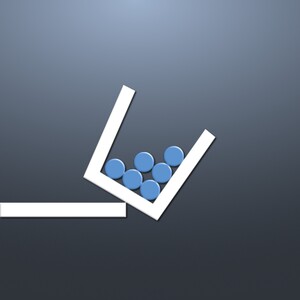 If you're a fan of physics puzzles that require a good dose of brain power, this app is definitely the one. With dozens of challenging lvls and new ones added regularly, you'll never get bored here. What's great about this app is that there's no one right way to solve each puzzle.
feel free to get extra creative to find the solution, and there's always a sense of satisfaction when you finally figure it out. Competing with mates for the in-game crown is also a fun challenge, and sharing your unique solutions with each other adds to the excitement.
Plus, earning stars to unlock new levels makes it feel like you're accomplishing something each time you play. But the real cherry on top is the community screen, where you can find new player-created levels each day for free. Not only does this add more fun to the app, but it also creates a sense of community among players. The game operates offline, and the only in-app purchase is there to remove the ads.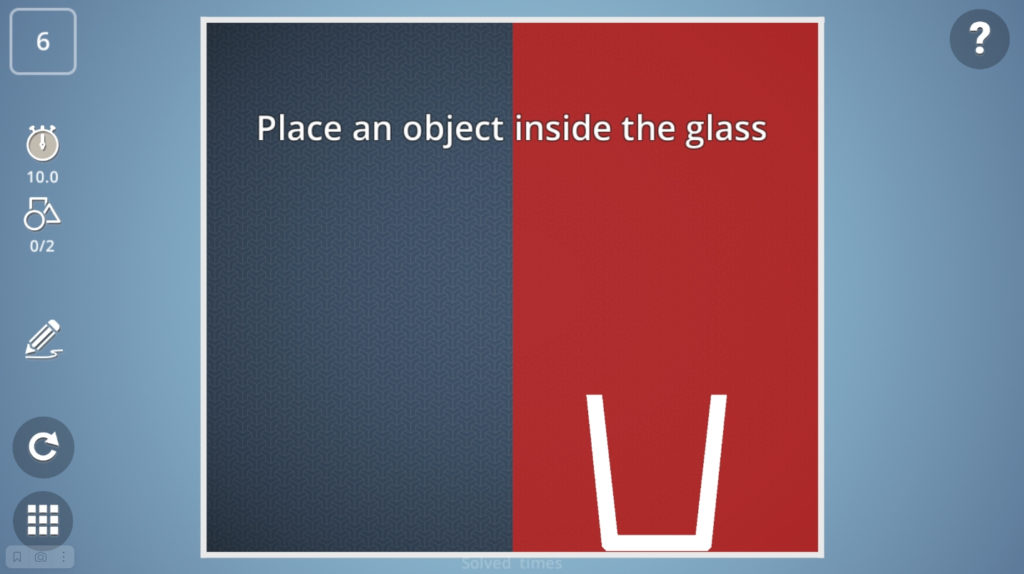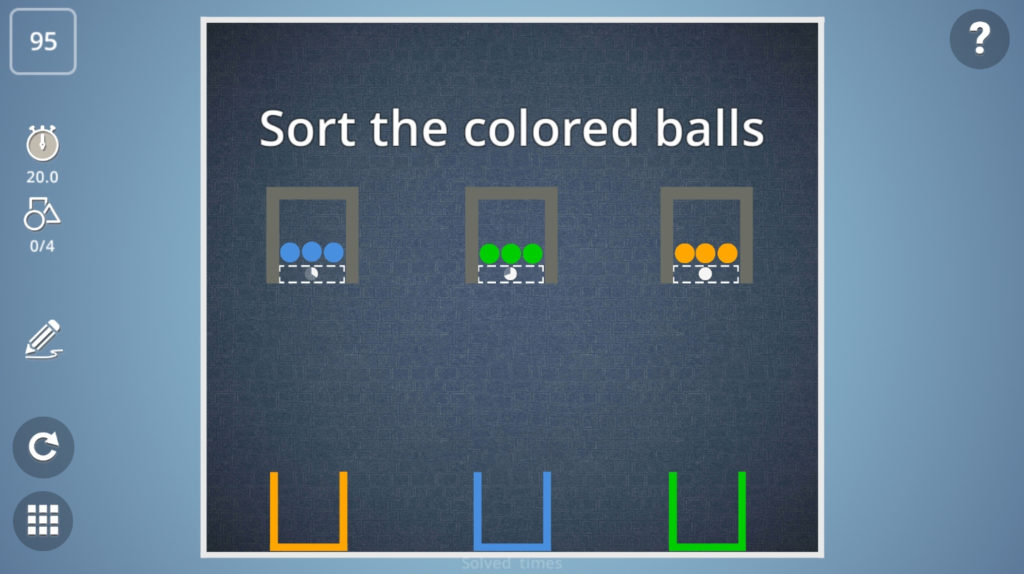 7. Focus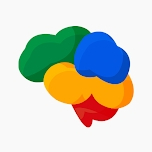 This app is a fun way to stimulate cognitive abilities with minimal effort. With daily activities and mind training tasks galore, it is ideal for anyone who wants to tickle their minds and monitor their improvement over time. The app runs offline, so you can reach all the games at any time needed.
One of the best things about this app is its barrier-free UI. Whether you play tons of games or make your first try with this one, you'll have no trouble navigating the menus and finding smth that matches your prefs. Speaking of that, there are literally tons of logical puzzles, memory riddles, and all the other stuff to keep you engaged. You can access all of these for free, too, so no worries.
But what really sets this app apart is its statistics section. You can see your cognitive evolution over time, from the last week all the way up to the last year. And the graphical comparison tool is a nice way to see how you stack up against people of the same age and gender. In case you wanna take it to the next level, there's a sub-pack option available as well.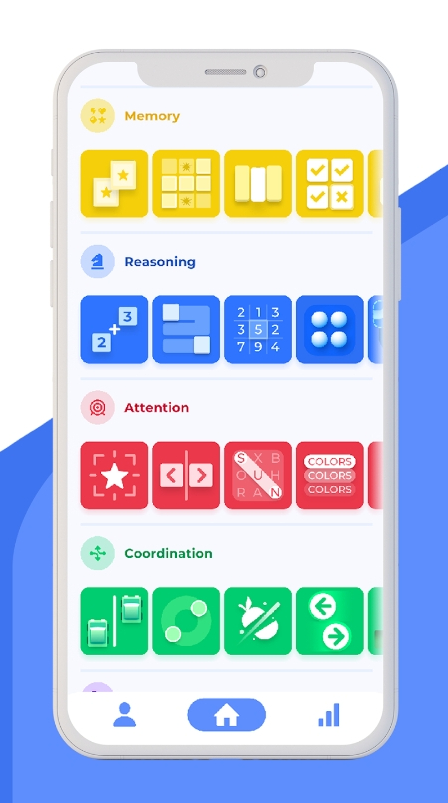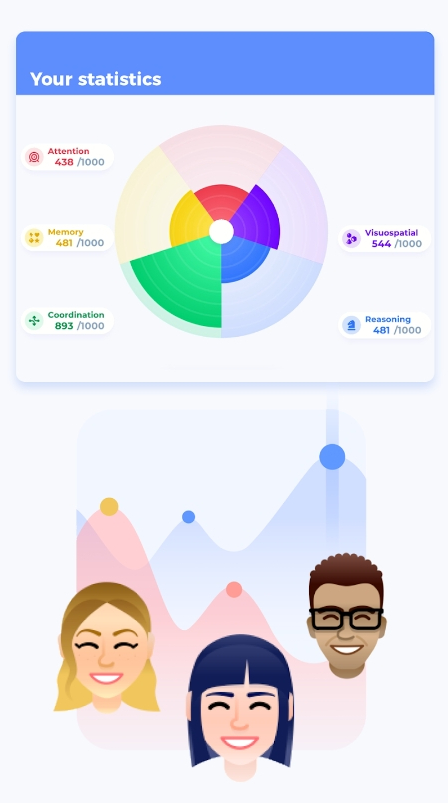 Check also: 7 Best Clue Game Apps
8. Logic Puzzles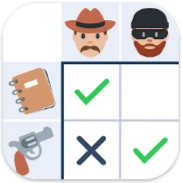 Here's a riddle game that will surely become your new addiction. It's the ultimate combo of challenging puzzles and fun stories, making it an unforgettable gaming experience. The app is also easy to get into. Even if you're new to logic grid puzzles, there are tons of free brain teasers that are ideal for beginners.
But don't worry, the lvls are complex enough to satisfy even the most experienced puzzle enthusiasts. Hereby, there are various kinds of quizzes here, and each one affects your brain differently. And, if you ever get stuck, the app offers hints that can help you reach the goal faster.
The rounds come with no time limit, meaning you can move at your pace and focus on the details of each round. It's the perfect way to unwind after a long day, and give your brain a good workout. In terms of quality, this app is top-notch. It was made by a leading puzzle developer, ensuring that every lvl is carefully crafted and useful.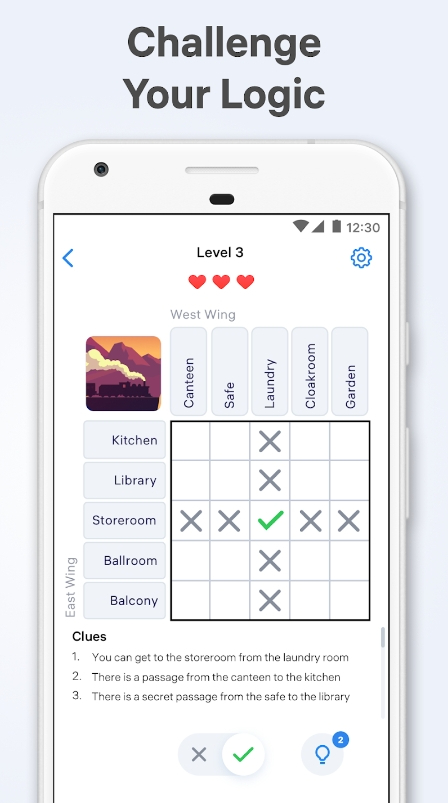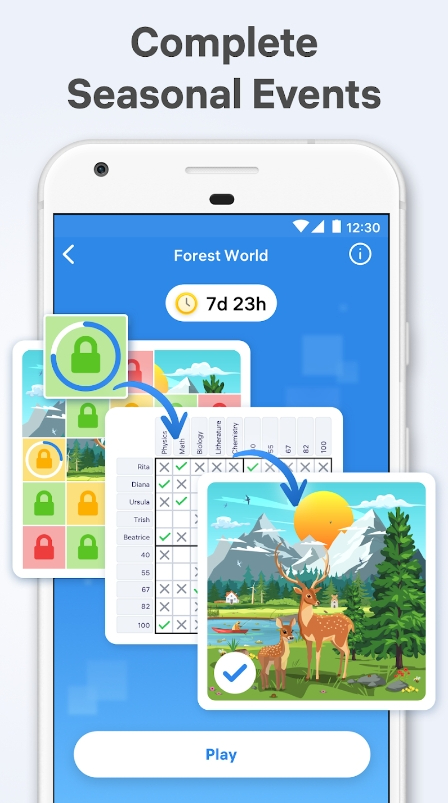 9. Skills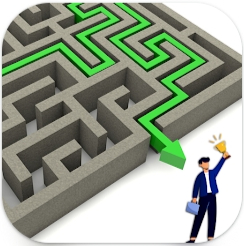 This game is here to put your skills and logic to the ultimate test. It is perfect for both solo play and multiplayer action. With each level, you'll push your skills to their limit, striving to earn the coveted 5-star ranking. And for every star you earn, you'll receive a special achievement.
In fact, the achievement system works great in terms of motivating you to move forward. It's easy to get competitive and go through dozens of lvls per day to get your prizes. Plus, you'll get to gain boosters that can be used to retry a round, pass a difficult level, or complete the round with a perfect score.
As it was mentioned, you may rather play offline or gather your u to 4 of your mates for an MP mode. Not only will you have a blast competing against each other, but you'll also have the chance to unlock extra achievements. All the lvls here are unique, and you'll really need to think outside the box to pass through.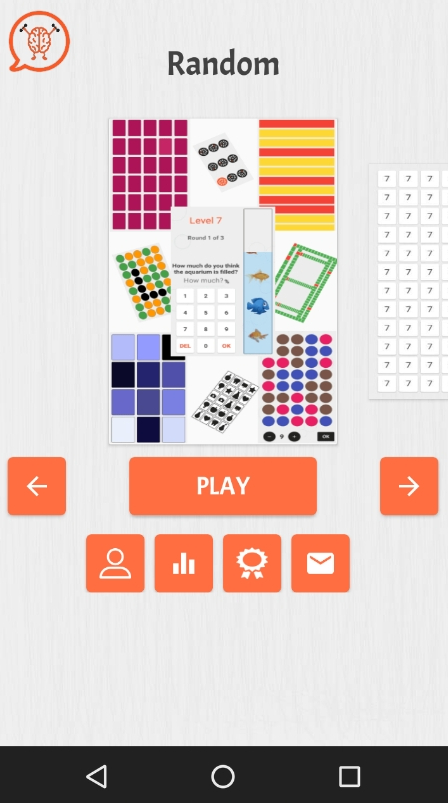 10. Memorado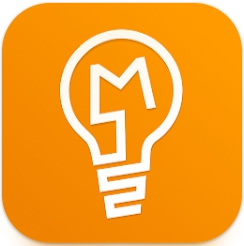 This game is a must-try game for all those who wish to keep their brain sharp and active. It covers over 420 lvls in over 10 games. All of this help to enhance your mental skills differently. Some are helpful for concentration, others are aimed at logic, math, memory, and more.
But the app is not only about the games. It's a full-on self-help program that comes with meditations, and other things to enhance your well-being. There are over 100 audio sessions to help you find peace. There are sessions for multiple situations and vibes, so you're all the way covered. Plus, there are plenty of daily workouts you can personalize to match your prefs.
There's even a section with audio sessions to help you to sleep better, how cool of a combo is that? Plus, the app covers regular tests for improvement monitoring. This helps to show where you are improving and where you need to focus more. The stats also highlights your strong areas and the possibility for refinement.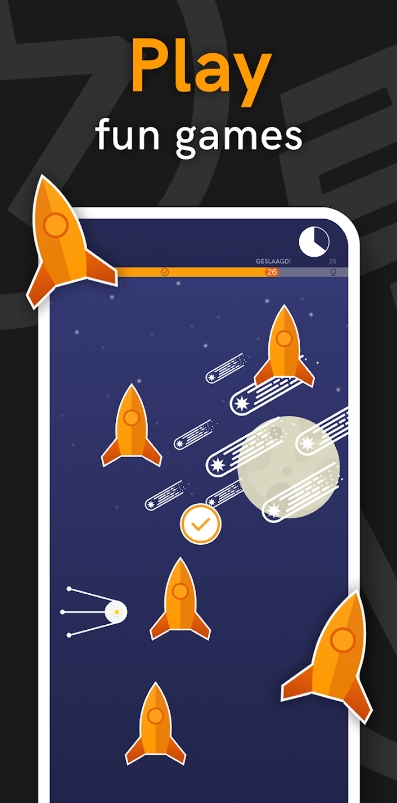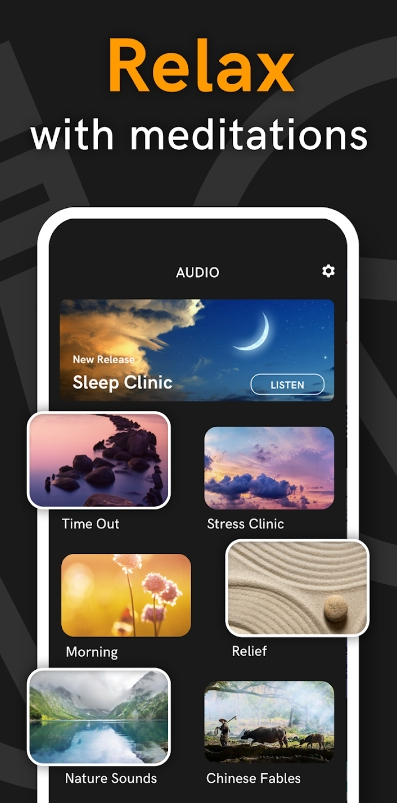 11. Peak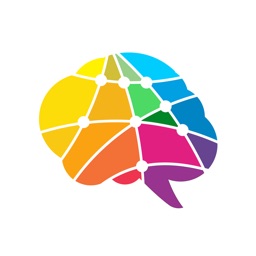 Next, there's a cool app that has revolutionized the world of cognitive brain training. It offers a vast scope of games to choose from, over 45 to be exact, so there's smth for everyone. There are games that train your attention, imagination, emotion management, and so on.
You'll be pleasantly surprised by the variety of lvls available, and the new ones get loaded all the time too. The app is made to help you learn your strong points, and you'll get to contest with mates and loot at other users' brain maps. It comes with a personal coach to guide you every step of the way, offering insights and helping you track your progress.
Plus, the app operates offline, so you can enjoy it wherever you are. All the games are actually made by experts from multiple institutions. At that, the app harnesses the latest scientific research to help you train your brain effectively.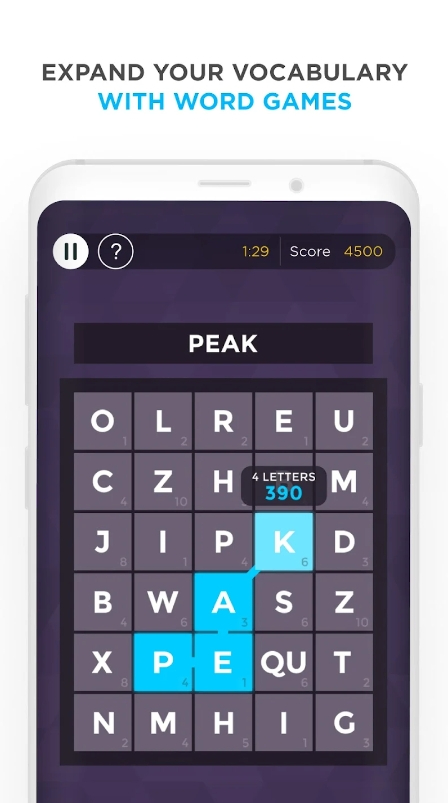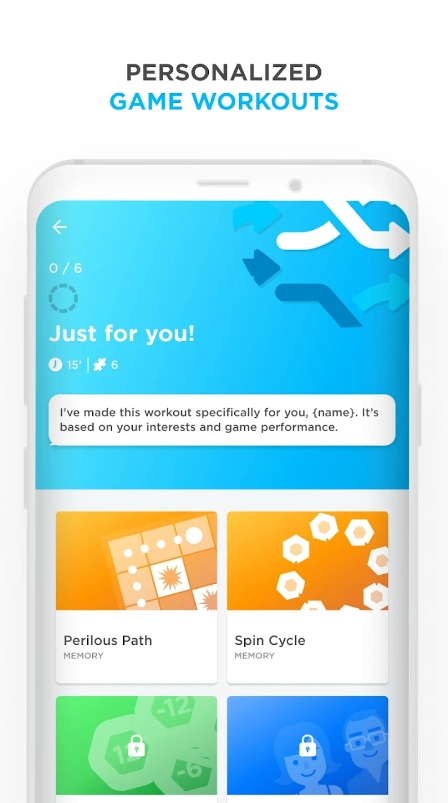 12. Left vs Right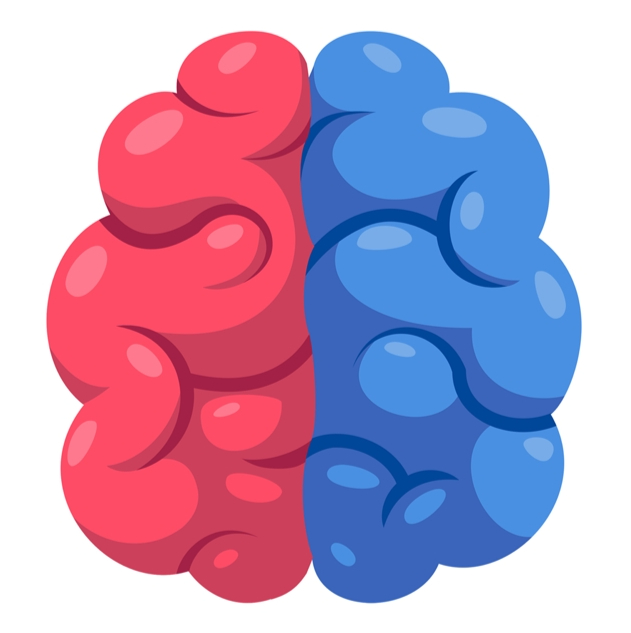 It's a game that offers an effective way to keep your mind sharp. It covers a whopping 50 mini-games across 6 categories, all made to help you prepare for the events of daily life. Hereby, the app is super easy to use: you can start training your brain every day for free, and if you want to access additional games, all you have to do is watch a quick little vid.
Plus, the games themselves are really enjoyable and engaging. Whether you're trying to improve your logic or boost your ability to focus, there's smth here that's bound to challenge and entertain you. The app also feels like a natural fit for your daily routine.
You can play for just 10 mins a day, perfect for a quick mental warm-up before work or during your lunch break. The game range from memory quizzes to spatial awareness riddles to test distinct parts of your brain. As you progress, the games get harder, so you'll always feel inquired and encouraged to keep going.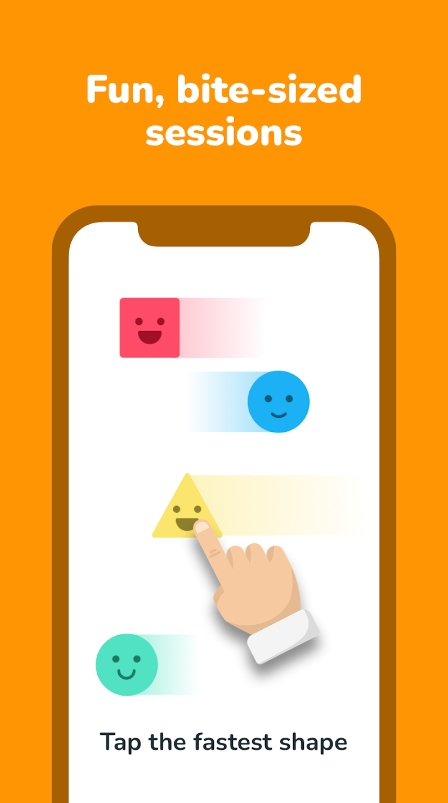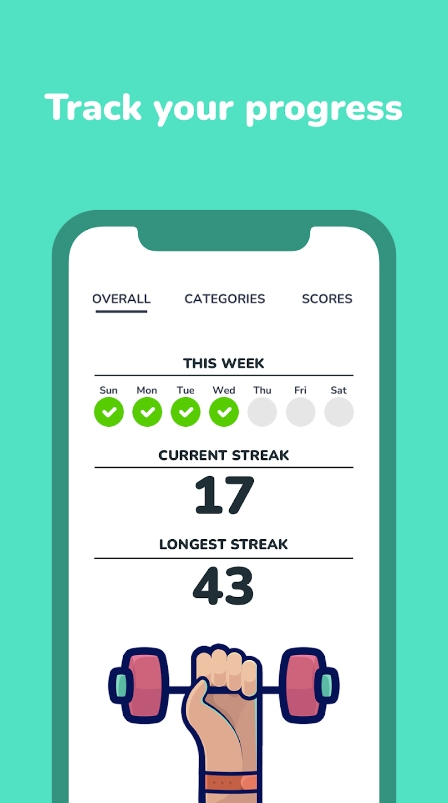 13. Math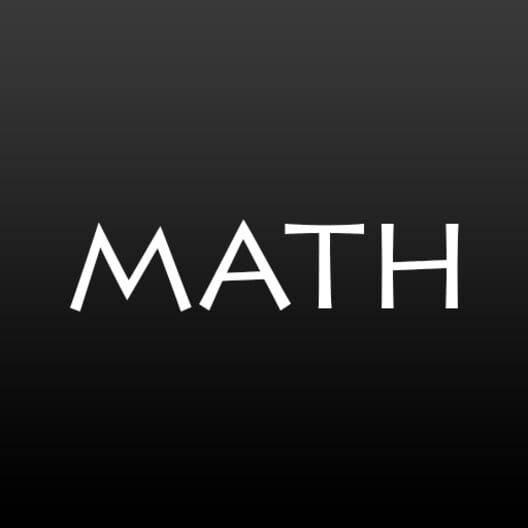 This game is here to test the limits of your mind. It covers various lvls of math riddles, from easy to challenging, designed to push your mind and improve your issue-solving capabilities. All of these have been cleverly crafted with an approach similar to an IQ test.
As for the mechanics, you'll need to solve patterns between numbers in geometrical figures and complete the missing ones at the end. Each lvl is suitable for both adults and kids, making it great way to bond with your family and friends.
You might not expect it from the math game, but it will actually keep you engaged for hours. The variety of games promotes learning while still being fun. It is also user-friendly and easy to navigate, making it perfect for users of all ages.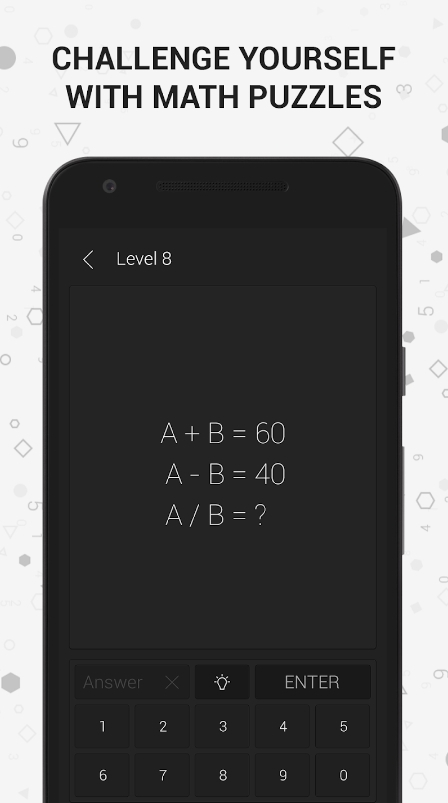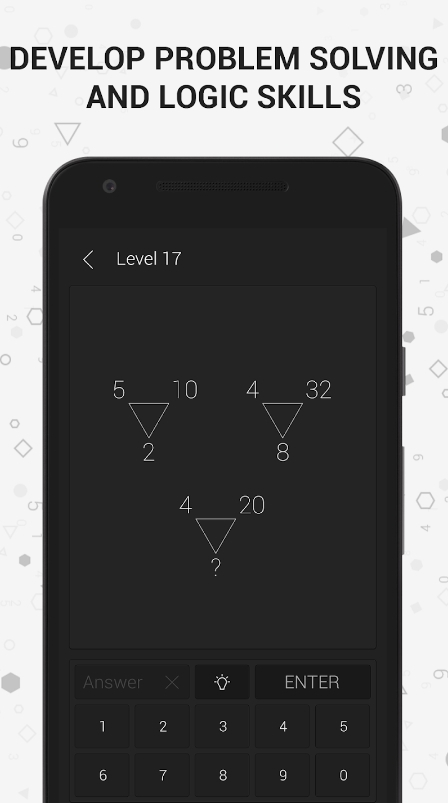 14. Logic Master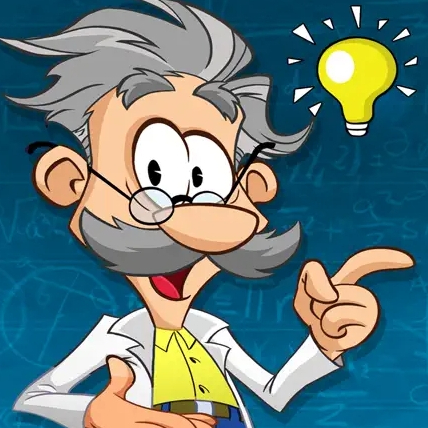 If you're feeling that you've already solved all the puzzles possible, don't get past this app. It's the ultimate brain game that will challenge even the most seasoned of puzzle gurus. With over 260 lvls you will have endless hours of gameplay, and there's no chance to get bored doing so.
The gameplay is no-frills yet addictive, making it an ideal game to play on the go or anytime you need a mental break. Plus, with one-finger touch or drag controls, getting used to playing is really a breeze. One of the coolest things about the app is that you can look at global leaderboards and star ratings. You'll be surprised how easy it is to get competitive and try to beat all the highest scores.
You may rather take your time playing offline or go against users from all over the world and see how you rank. And if that's not enough, there's even a mental score evaluation that shows your activity history. But the real kicker? Unlocking new creative levels. This adds a whole new level of excitement to the game.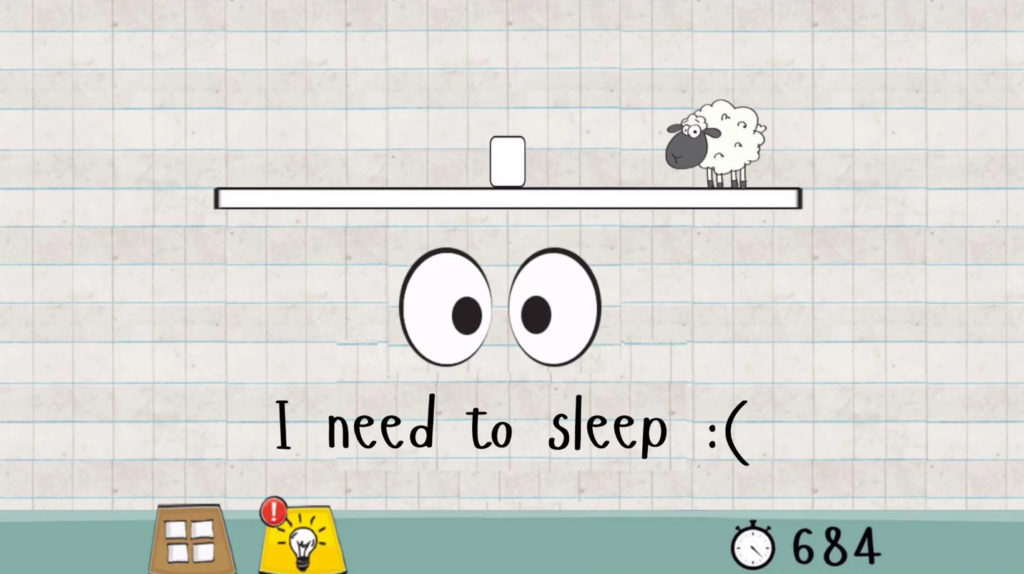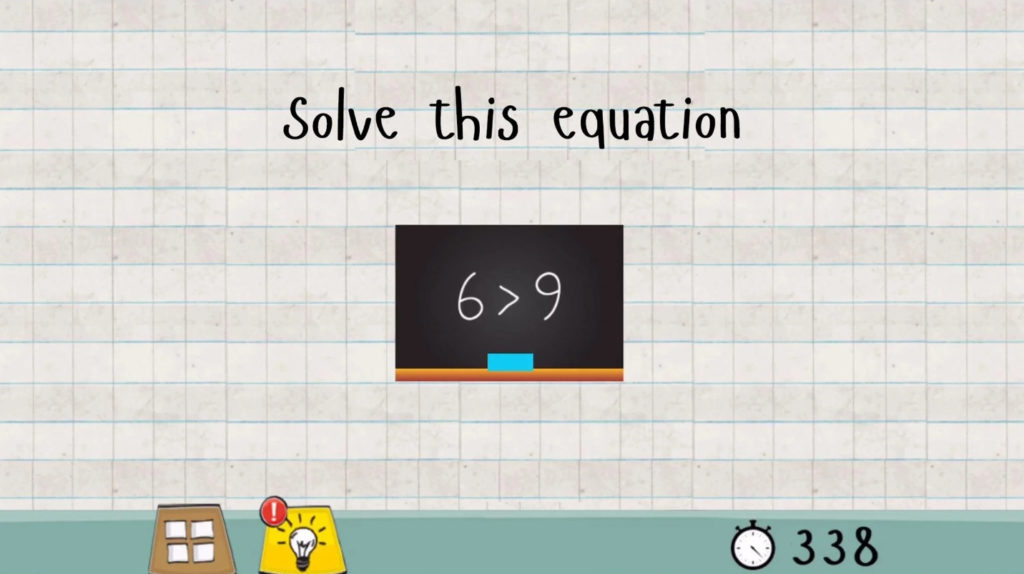 You may also check: 9 Best Offline Scrabble Games
15. Pictoword
And lastly, there's a brain-engaging picture-guessing game that you'll be unable to put down. This game is a great choice for anyone looking for a fun and exciting way to test their wits, as it offers multiple kinds of challenges. Whatever your skills and prefs are, there's smth for you here.
With varying difficulty packs, you can choose the complicity level that suits you best. There's even a special extreme difficulty pack for really seasoned players. The new lvls get added all the time, so you'll never run out of exciting new categories to explore, from food to brands and more.
There are also multiple kinds of games to try. Whether you're unscrambling words or trying to guess the word from pop culture, you'll find something to challenge and engage you. Overall, there are over 300 puzzles to unscramble and all of these are free. The game runs offline as well, so you can enjoy it at any time.