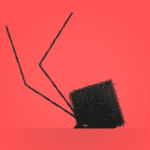 Daddy Long Legs is an unusual time killer for Android and iOS devices. All events take place on a straight road along which a funny character is trying to pass. Its large square head in absolutely no way fits with thin but long legs-reeds.
So this creature is extremely difficult to maintain a state of balance and get from one location to another. It was his funny thin legs that prevent him from moving normally. Your goal is to help the hero overcome the greatest possible distance. And, believe us, every step will require titanic efforts.
Externally, the game looks very interesting. Real minimalism: no background, simple view of the hero, the absence of any scenery. But the animation pleased. The clumsy long-legged hero moves absurdly and ridiculously, but it is much more fun to watch the fall and its displeased grimaces.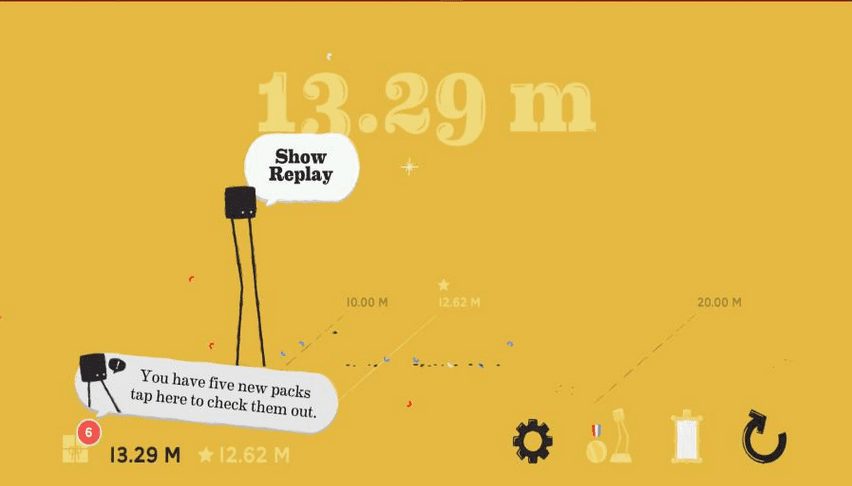 Turning to the gameplay, it is necessary to note its incredible simplicity. All that is required of the player is to rearrange his feet in time, tapping on the screen. Despite the banal mechanics, it is very difficult to achieve any results. The hero is so lively and pliable that to feel his balance and calculate the moment when you need to bend your knee is problematic. If there is a goal to get to the first lines of the general table of records, then you will have to spend more than one day trying.
For a long walk, you will have to catch the "rhythm", which will allow you to confidently step forward. Each movement should be measured, and it must be done at the right time. If you hurry or, on the contrary, be late, the hero will certainly get entangled in his legs and crash.
Daddy Long Legs is not replete with any special design elements – the game screen is simply indecent: a lively character and a marked road along which he stomps. No bright colors and additional decorative elements. But at the same time, the game is very funny and despite the simplicity of the gameplay is quite complicated. Daddy strives to swing and fall, spreading out on the floor.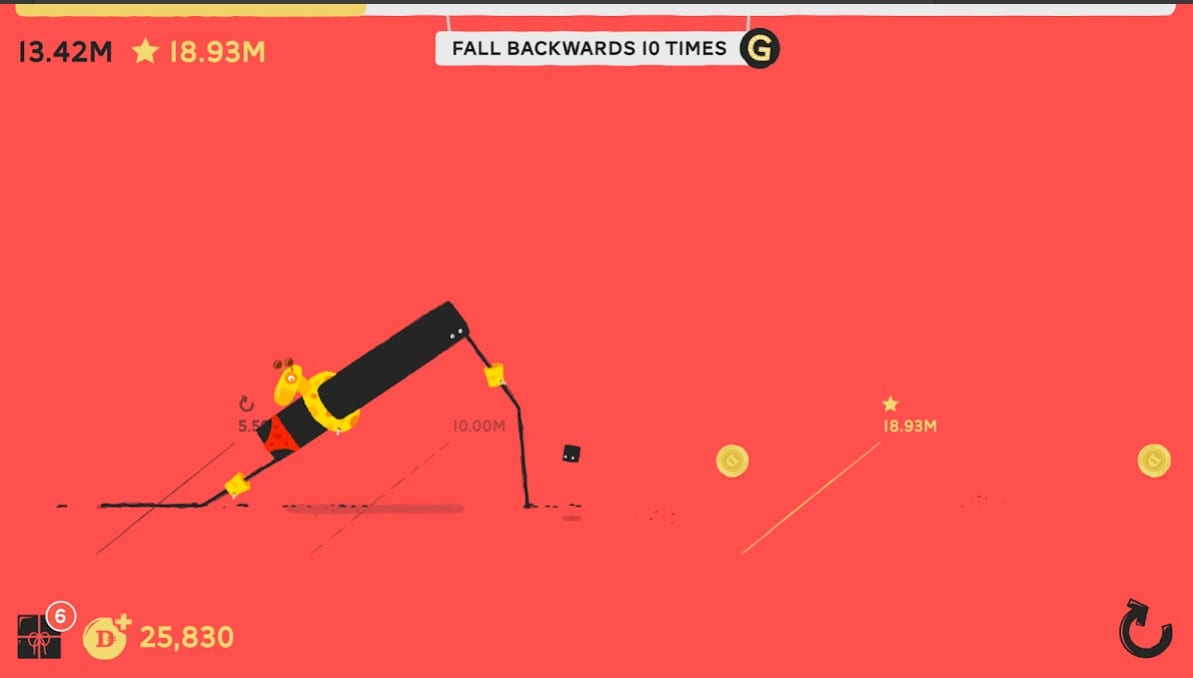 Daddy Long Legs will attract people who love games with an impossible task. And, oddly enough, the monotonous gameplay does not bother but spurs to make an attempt after attempt in the hope of breaking a record.
You may also like: 10 Best guessing game apps for Android & iOS