Do your children have trouble in math? Now you can forget about it for sure, as we would like to present to you a magnificent tool – PopMath Original. So, let's find out why this app is so special!
More apps that will help you with your homework can be found here. 
PopMath Original works steadily without any lags. The app does not take up much storage space, as it weighs just 7,8 MB. Thus, you will install it in a few seconds. By the way, you can also use this app in various foreign languages – English, French, German, Italian, and Spanish. No doubt, this is a great bonus!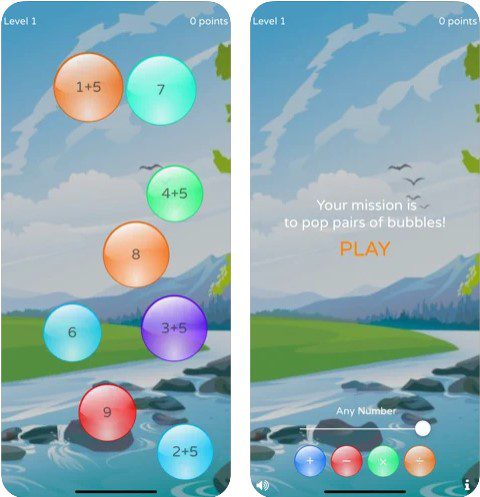 So, how should we play PopMath Original? When you open the app, you will have to face various bubbles on the screen. All the bubbles contain numbers (for example, 2 or 3+6, etc.) and you will have to pop the corresponding bubbles.
While playing, the app will introduce new operators: addition, subtraction, multiplication, or division. If you want, you can also pick the necessary one. The numbers can rise up to 1000 for addition and subtraction, and up to 20 for multiplication and division.
After completing the level, the game shows you the spent time and the number of errors. Plus, the game will demonstrate to you various messages – f. ex. "unbelievable", etc. Moving on, the app allows users to select a particular table ranging from 2 up to 12.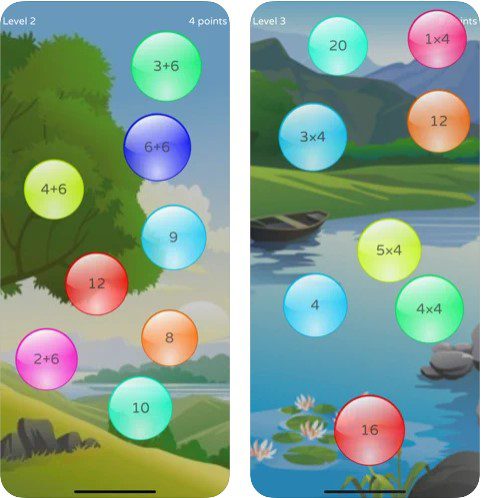 In PopMath Original, you will find colorful graphics, lovely background music, and simple navigation. There is no need to worry if you have faced any difficulties while using this app, as the developer offers a very user-friendly interface. Moreover, you can also write customer support at any time you want!
And if you like math games you will probably like Sudoku. Best Sudoku apps can be found in this article. 
To sum up, PopMath Original is a must-have tool for all children who want to improve their math skills. The game will not leave anyone indifferent. But be careful – it is extremely addictive!