It happens that footwear runs large or small. As a result, your shoe size becomes ranged. To find out the exact number, you can measure the outline from the back part of the heel to the end of the longest toe. Then, convert the length into a size system. But this method is considered to be quite old-fashioned.
To go with the times, the Apppearl team recommends you install one of the best feet meter apps. With the help of these tools, it will take you several seconds to find out your foot size.
1. FootFact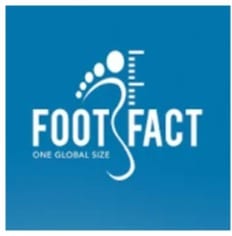 The first app we are going to review is called FootFact. Though it isn't flawless, it will be so suitable for measuring foot.
After you install this app, you will need to take a sheet of paper (A4 format), sit down, and put your foot on it. All the instructions and requirements will be in the app. After that, the most interesting part will come. The app will compare your foot size with the paper, and tell you the exact size of your foot.
What is more, it is capable of measuring not only length but also width. That's why, while shopping online, you will choose the most suitable pair of shoes for you and your family.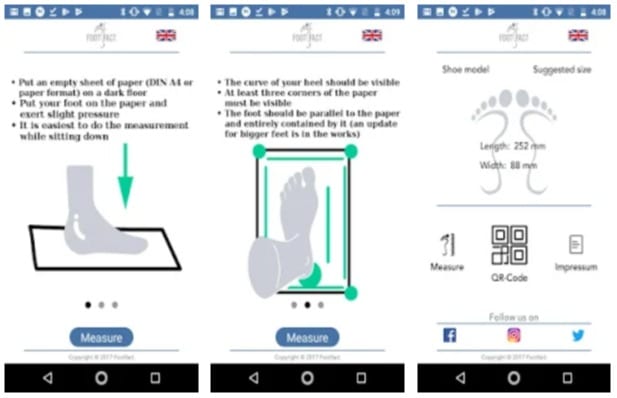 2. Jenzy: Easy Kid Shoe Sizing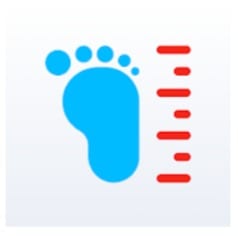 If you are searching for an app to find out the foot size of your kid? If you are, here is the tool that suits you most.
Well, Jenzy will ask you to take a photo of your kid's foot. The app will make instant measurements and show you the results. But there is more to come.
The thing is that the app can provide you with access to dozens of online shops with footwear for children from 0 to 6 years old. You will be able to buy top-quality items from brands like Saucony, See Kai Run, and so on. But the main thing is that these labels are chosen by pediatricians as well as other parents.
One more feature that will be helpful while choosing footwear is recommendations that are appropriate for your child's age and stage of development. That's why you will make your best choice.
Apart from this, the app is famous for its brilliant services. To be more precise, it will be free shipping and return of your orders. That makes the app's users like this tool even more.
Besides, there is one more nice feature. By it, we mean the intuitive reminder. It will track your kid's foot growth and tell you when it will be high time to resize.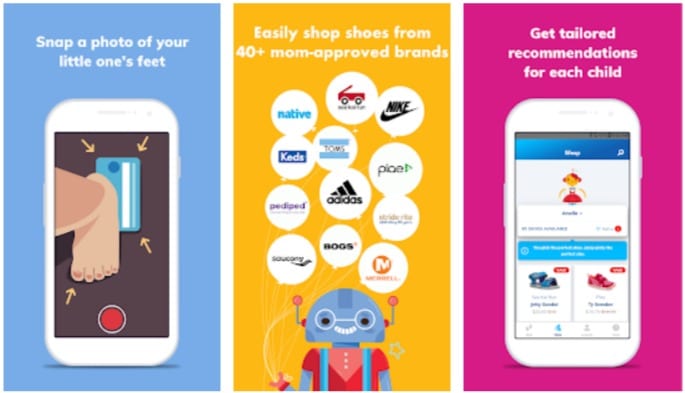 3. FeetSizr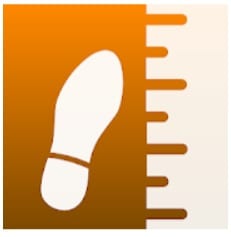 The next awesome tool to measure foot is called FeetSizr. What are its capabilities?
Well, with this tool, you will be able to measure your foot with no effort. The way it will be implemented is so simple. You will be asked to take a photo of your foot from 3 different camera angles. Again, you will need to put your foot on a sheet of paper in A4 format. After you upload the photos into the app, its algorithms will create a3D model of your foot. This will be enough to find out your foot size. So you can start shopping online having no doubts about measurements.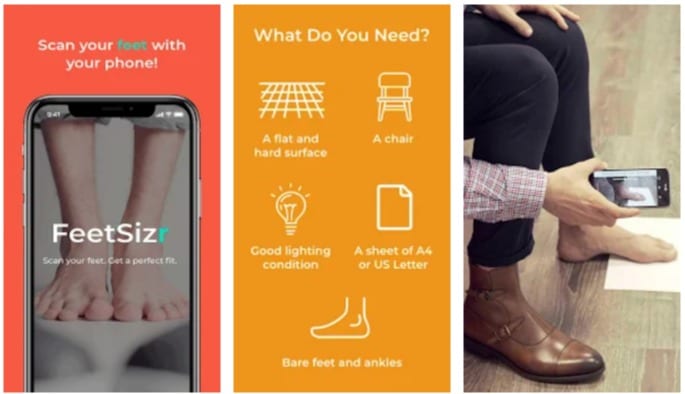 4. INESCOP YourFeet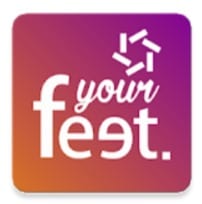 If you are still not satisfied, here is one more app that meets your needs. Its name is INESCOP YourFeet.
Let's start with the app's basic features. You will be required to take photos of your foot put on a sheet of paper. Then, you will need to upload the images to make the app determine your foot length as well as width. That's exactly what you need. Moreover, the measurements will be stored in the app.
Additionally, the app will let you convert the measurements generated into a size. What is more, you will be able to view your sizes in various international systems (European, British, American, and MondoPoint). That's what makes the app handier.
One more cool bonus is that you will have brands' measuring systems at your fingertips. Thus, you will definitely know which size of Nike's footwear corresponds with your measurements. The choice of companies here will be quite big. That sounds cool.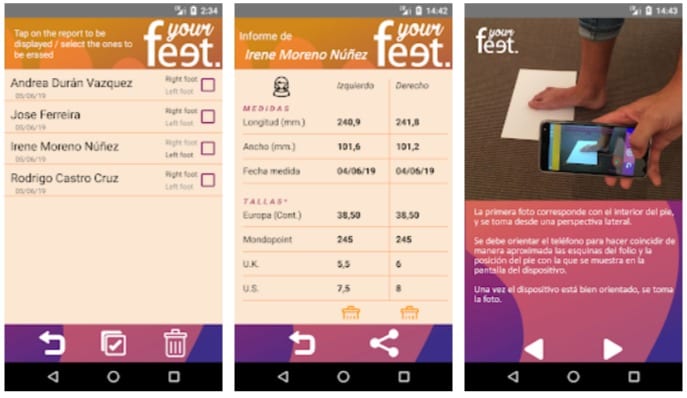 5. Shoe-buddy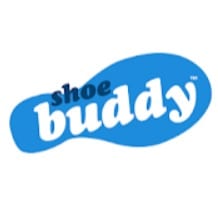 As for an alternative for the apps above, you can also try the one called Shoe-buddy. This very tool will be especially appropriate for those who wear sports shoes.
In this case, the scanning method of your foot will be even more surprising. You will need to wet the sole of your foot and leave a footprint on a sheet of paper (again, in A4 format). The detailed instruction to follow will be in the app.
After that, you will need to scan the paper to make the app generate measurements. In this case, the app is capable of determining not only length and width but also arch type. This feature makes the app exceptional.
As you find out your measurements, you can correspond them to shoe sizes. The app includes various shoe metric measurements (US, EU, and the UK). So you will definitely find a suitable measurement system.
In addition, the app has several distinguishing features. As we've already said, it specializes in sports shoes. Well, taking your measurements into account, the application will help you to choose the most suitable sneakers for you personally. By the way, the app's database is over 800 footwear of dozens of world-known manufacturers.
Apart from this, the recommendations will be completed by non-bias expert reviews on this or that brand. Thousands of people across the globe appreciate the app for these features.
Also, you will be able to know quite many interesting facts and advice about your foot type. That's also worth being known.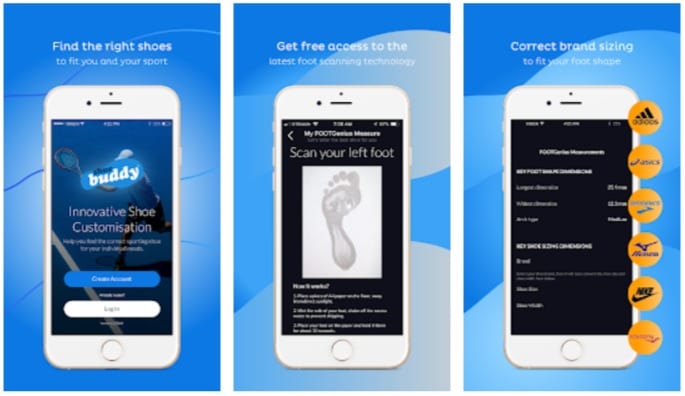 Is a long-awaited trip coming soon? With the best packing list apps, you will put every footwear and clothes item into your suitcase.
6. Shoe Size Converter – All In One shoe size charts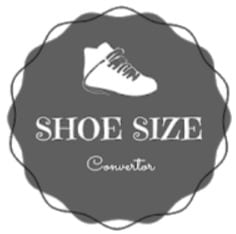 Shoe Size Converter is also considered to be efficient in determining foot size. However, keep in mind that in this case, the app will be available for Android users only.
This very app is not capable of measuring foot by itself. That's why you will need to rely on yourself. However, you will be instructed on how to make measurements in a proper way.
After you learn your foot length, you will be able to convert it into a shoe size system. Apart from this, you will have access to international measuring units as well. What is more, the app will consider your gender and age while converting.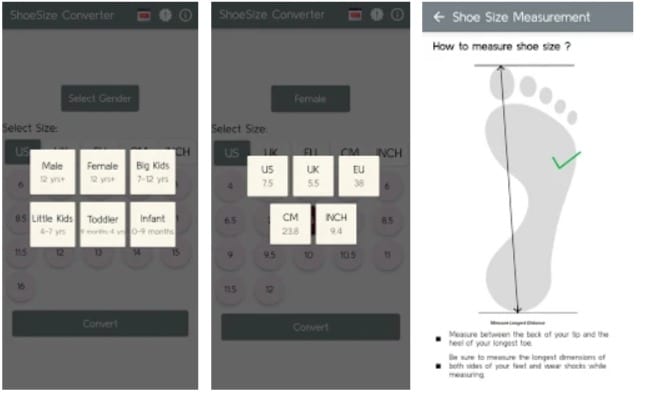 7. SizeMyShoe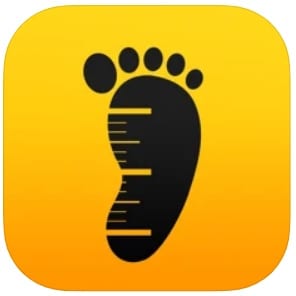 When it comes to reviewing a tool from the App Store, we can't help including SizeMyShoe into the list. Despite the tool's rating, there are some positive reviews.
As usual, you will need to take a sheet of paper (A4), put your foot on it, and scan with the app's camera. Then, choose your gender and view the results. Trust us the app will do its best in determining your shoe size.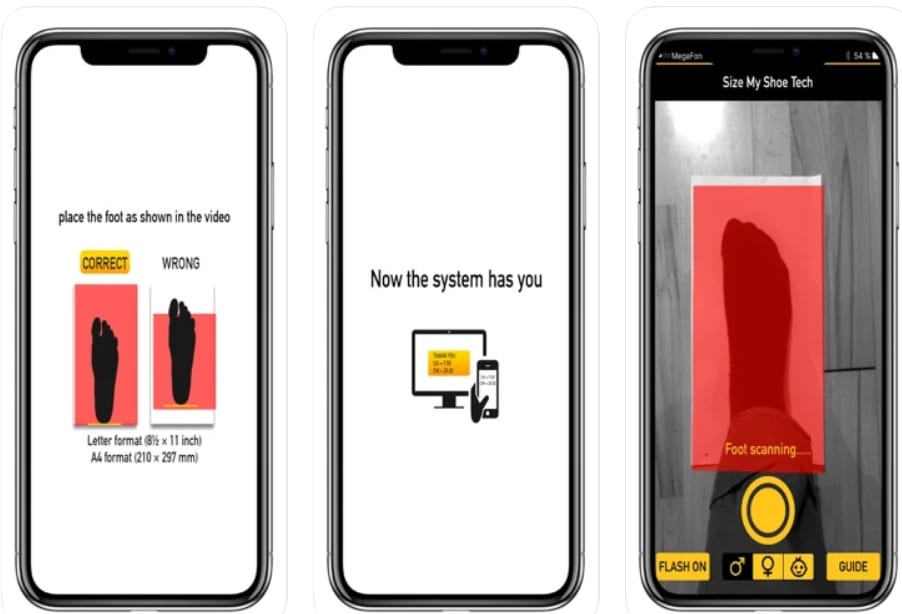 8. FitFeet – Scan foot and choose right shoe size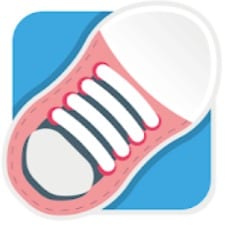 Now it's high time to review the last but not least app. It's called FitFeet. So if you are a user of an Android gadget, you can try this tool as well.
Just like the previous apps, this one works on the basis of scanning, by comparing your foot size with A4 format. Consequently, you will need to put a sheet of paper on a floor, stand on it, and open a built-in camera. In a few seconds, the app will determine your foot length and width.
In addition, the app is an expert in the footwear sizes of various brands. As you know, your shoe size can differ depending on the manufacturer. The app takes this fact into consideration. Thus, it will compare your foot measurements with the size system of a brand you are interested in. After this, you will receive recommendations on which size you need to choose. Online shopping has never been so easy.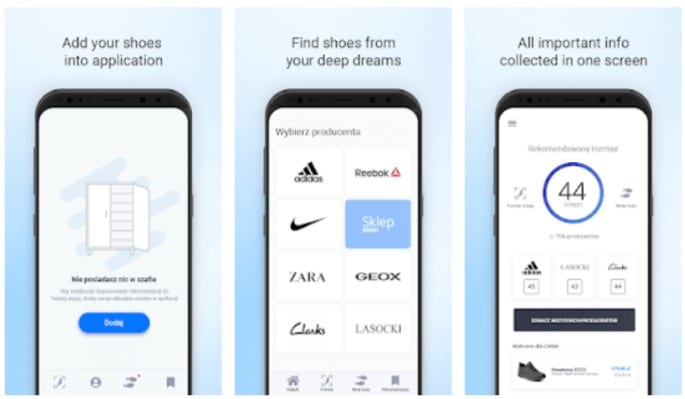 You may also like: 9 Free apps to rent dresses (Android & iOS)