Gentlemen, listen up! Are you tired of trying to explain to your barber what kind of hairstyle you want, but just can't seem to find the right words? Well, worry no more!
Here's our list of the best hair style apps for men (Android & iOS) to level up your hair game. These apps let you browse through various haircut styles to find the right one. Some of these apps are a source of inspiration, while others let you preview hairstyles on photos. Let's dive in!
1. Pinterest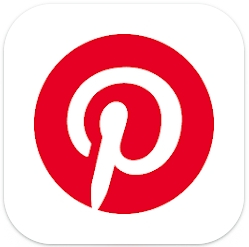 This app doesn't need an introduction. It's a top choice when it comes to finding ideas, regardless of what your vibe is. It lets you easily browse and save pics, vids, and more. You can also create boards to save your favorites so that you can go back and reference them later. You'll get to search for topics, looks, or products that are relevant to your interests.
Of course, this app is an amazing resource for anyone looking for the hottest hair tendencies. It's a great place to find new and fresh ideas, as well as top-notch advice from experienced stylists. With its wide selection of photos and helpful captions, the app can be a nice starting point in your search for the perfect look.
Whether you're trying to create something classic or daringly fashionable, you'll find smth to like. Furthermore, most of the pics have detailed instructions on how to achieve the look, which makes it even more useful for men who want to go beyond just looking at pics.
You can also find helpful tips for styling your hair and keeping it healthy, as well as great ideas for products that will help you achieve any style. With all of these great resources at your fingertips, you'll be sure to rock the hottest trends in no time!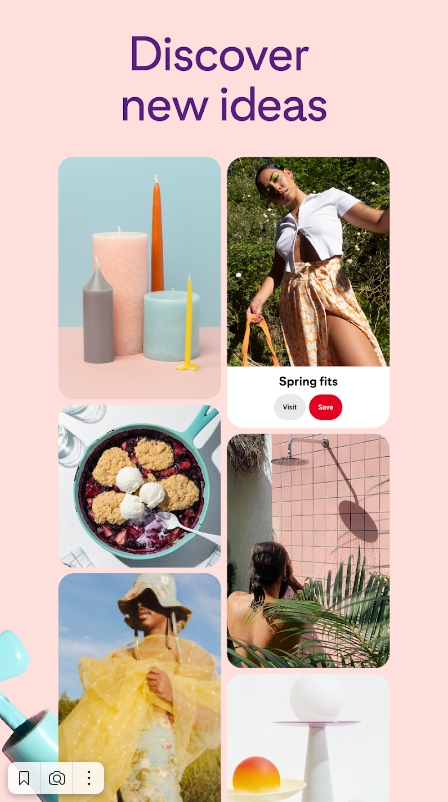 You may also like: 10 Best Hair & Beard Removal Apps
2. Peinados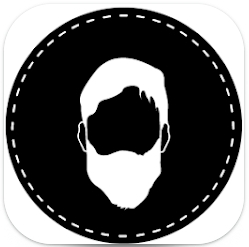 Next, we have a handy tool for anyone who loves to play with their hair! It's so easy to use and provides lots of styling ideas. The concept is pretty simple: all the app does is covers a lib of hairdo ideas for you to try. It's basically a limited version of Pinterest, only dedicated to one topic.
With the app, you can look for ideas within specific categories such as long, short, braids, buns, and more. You can also see a compilation of the top styles according to users. All the pics are downloadable and easy to share with the hairdresser.
The library gets regular updates as well, so you won't run out of the inspo. You can even get creative and mix styles from different categories. The app allows you to save your favorite looks or quick access. And if that wasn't enough, you can also vote on hairstyles to help others find their perfect look.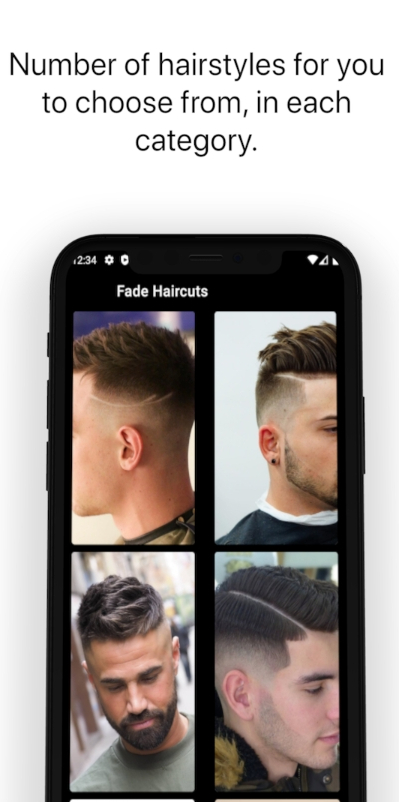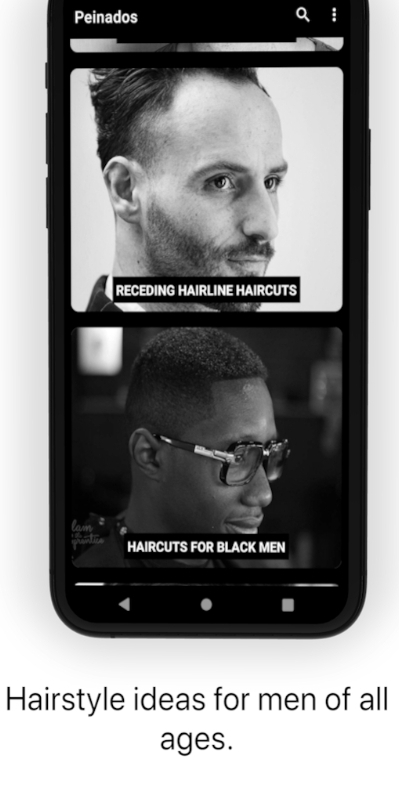 3. Hair and Beard Styles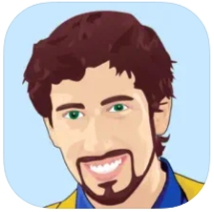 That's the ultimate solution for anyone looking to find their perfect hair or beard style. With hundreds of options to select from, it's easy to find something that fits your look. Just snap a selfie and you'll get to preview diverse hairdos yourself! It covers all kinds of hair, really, even the afro-textured.
Whether you're vibing with a classic style or smth more extravagant and modern, you'll be able to find it here. The in-app cam lets easily estimate what different options would look like. You can also save your favorite ones.
You'll be able to add face marks to make sure the hair looks realistic. That helps to estimate the overall look quite a lot and lets you work with pretty much any photo. Along with hair, the app lets you try on mustaches and beards of all kinds. You can even combine diverse elements to come up with a personalized look. You can save your favorites for easy access later, or share them with mates via socials.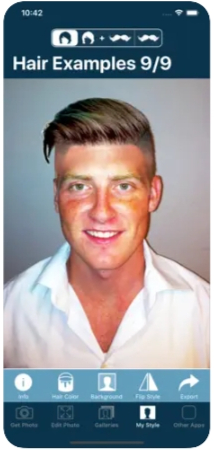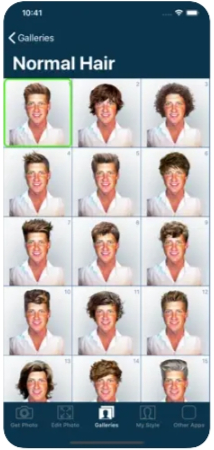 4. Man Hair Mustache Style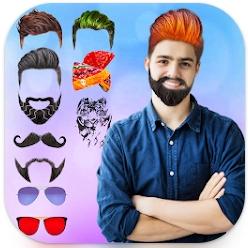 It's an easy-to-use app that helps you pick an ideal hairdo. With its wide selection of options, you'll definitely find smh to like. You may rather go for a safe classic look or something trendy, there is truly a bunch of stuff to try.
With just a few clicks, you can virtually test various hairdos on your pics The UI is clean and it only takes a few mins to access hundreds of styles without having to wait for a barber assignment or leave the house.
The app also covers multiple accessories like hats, scarves, and glasses for you to try. You may even try virtual clothes if needed. Plus, with the app's sharing feature, users can show off their new looks on socials or send them directly to friends and fam.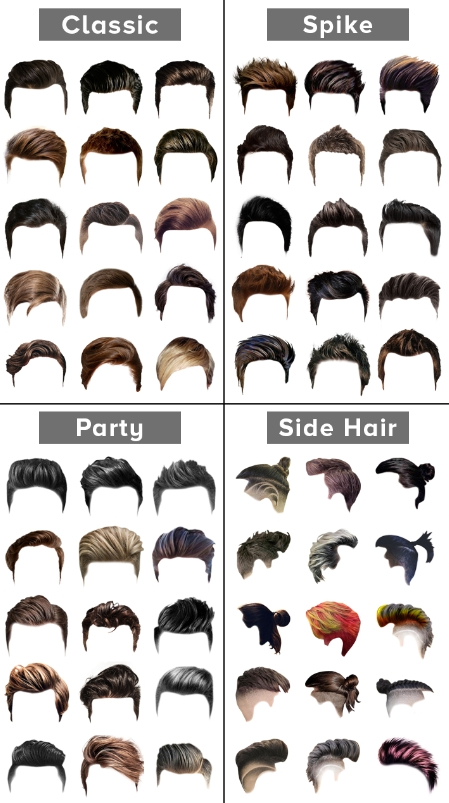 5. Men's Hairstyles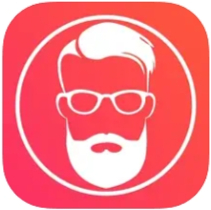 This app is the ultimate solution for a bad hair day. It covers over 200 styles of all kinds you can think of. There are tons of beard alternatives as well, feel free to experiment. The app is incredibly easy to use: just snap a pic, select a style, and modify it as needed.
You may also load a pic from your gallery if needed. The app lets you regulate the placement, size, and rotation of each one until you find an ideal one. Plus, with the undo feature, you don't have to worry about making a mistake – just try smth new and switch back if you don't like it.
And if you need a second opinion, you can easily share your new hair with pals and get their input. It's also a great source of references to show to your hairdresser as a reference. It is user-friendly and easy to navigate, making it the perfect tool for any man who is looking to switch up their look.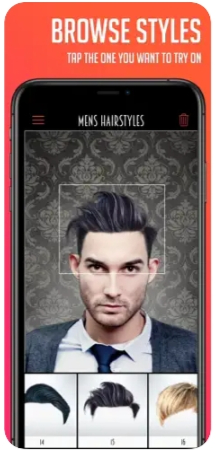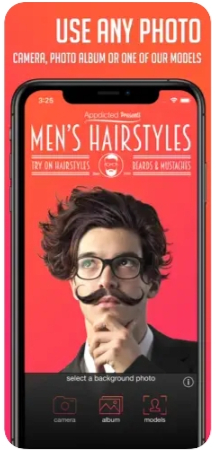 6. Boys Men Hairstyles
This is the perfect app for any man looking to elevate his style. With a highly intuitive user interface, selecting and experimenting with various hairdos has never been easier. From buzz cuts to high-top fades, this app has smth for everyone. And with new looks added all the time, there's always something fresh and exciting to try out.
With a powerful photo editor, you'll be able to try the cuts right away and see if it suits you or not. There's also a beard editor that works the same way. The editors may not look perfectly natural, but it lets you play with looks before committing to a haircut.
Plus, this app has styles for every age group, from kids to adults. All of them are sorted by categories, which is handy. Pinch to zoom in on your fave hair designs and save them to your device to show your barber. The app also offers hair care tips to keep your hair looking fresh.


7. Your Perfect Hairstyle for Men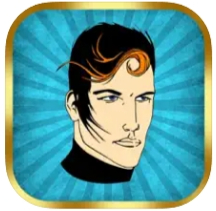 If you're a man searching for an ideal hairdo, this app may be just what you need. With a variety of free hairdos in various lengths to try on, you'll get to find the one that compliments your appearance. And if you're searching for even more options, the app lets you purchase packages that come with over 300 different hairdos.
One of the app's most notable features is its ability to help you understand what hairdo fits your face shape. This gets done through advanced facial recognition tech that analyzes and measures the contours of your face. Then, it picks suitable hairdos based on the results. This feature alone makes the app a valuable tool for anyone who struggles to find the right hairstyle.
What's great about this app is that it lets you snap a selfie or use a pic from your gallery to see how all these hairdos would look on you. You can even use pics from your socials, and post the results to get responses from mates.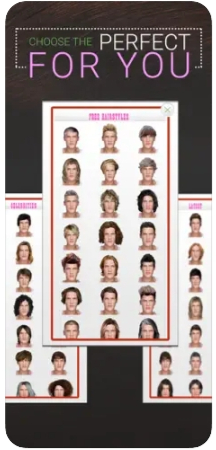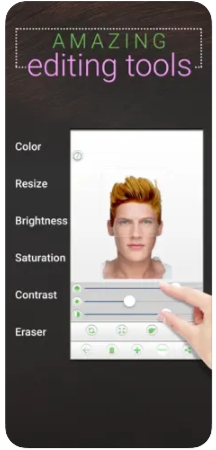 Check also: 9 Best Facial Hair Apps
8. Mens Hairstyles And Haircuts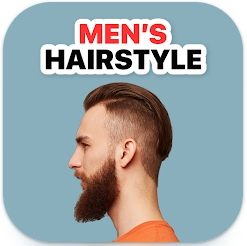 If you're looking for the ultimate hairdo guide, you've just found one. This app offers a wide scope of hairdos for men, including short ones, blowout ones, and more. Besdies, it includes step-by-step tutorials with easy instructions to help you achieve the perfect look at home.
With over 500 styles available, you can find a look for any occasion. The comprehensive database of hairdos ensures that users will never be short on inspiration for their next cut. The educational section is wide, and it's filled with dozens of articles on hair care.
Plus, the app includes helpful tips and tricks on how to keep their hairstyle looking fresh day after day. This lets you take control of your hairdo and maintain the ideal styling even when there's no time for a full appointment at the barbershop.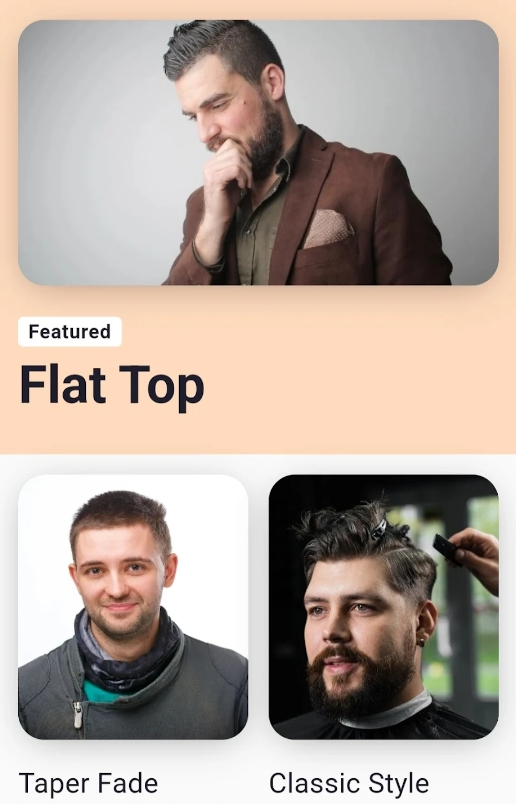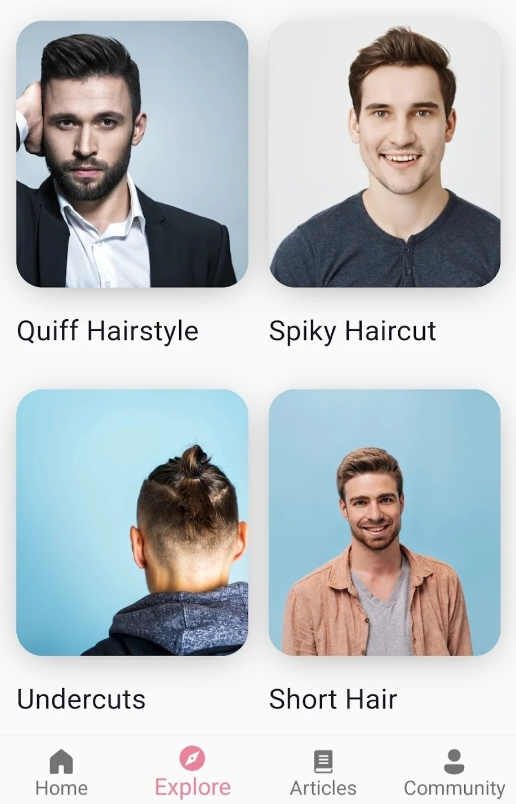 9. Haircuts Men 2023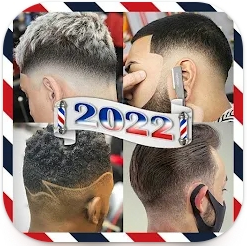 This app is a must-have for the man who wants to look their best. With a wide spectrum of hairdos to pick from, this app makes it easy to find the haircut for your face and hair type. The app covers short styles, long ones, curly ones, and a lot of texturized styles as well.
You can use it to monitor trends as its library of images gets updated all the time. Mainly, the app lets you compare haircuts of all kinds and find inspo for future barbershop visits. You can browse through different categories, and find the most complimentary one. You can save images of your favorite styles with ease, and all of them are sorted by folders for easy navigation.
The app also covers step-by-step tutorials for various hairdos, making it easy for you to achieve your desired look at home. It even lets you compare your favorite haircuts on your socials, so you can get feedback from friends before picking one.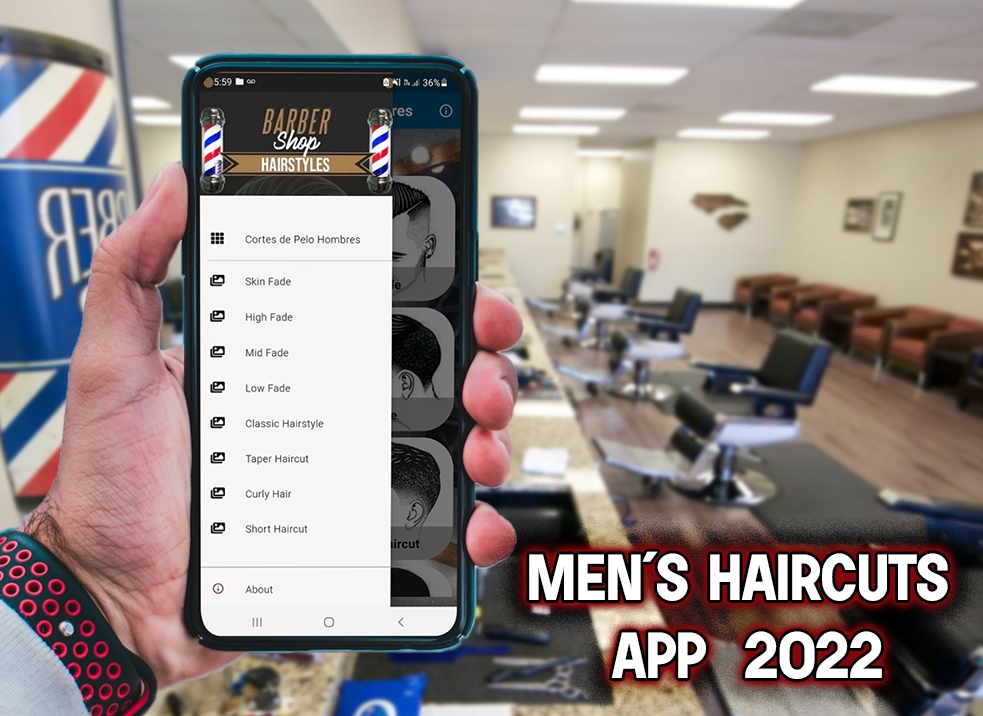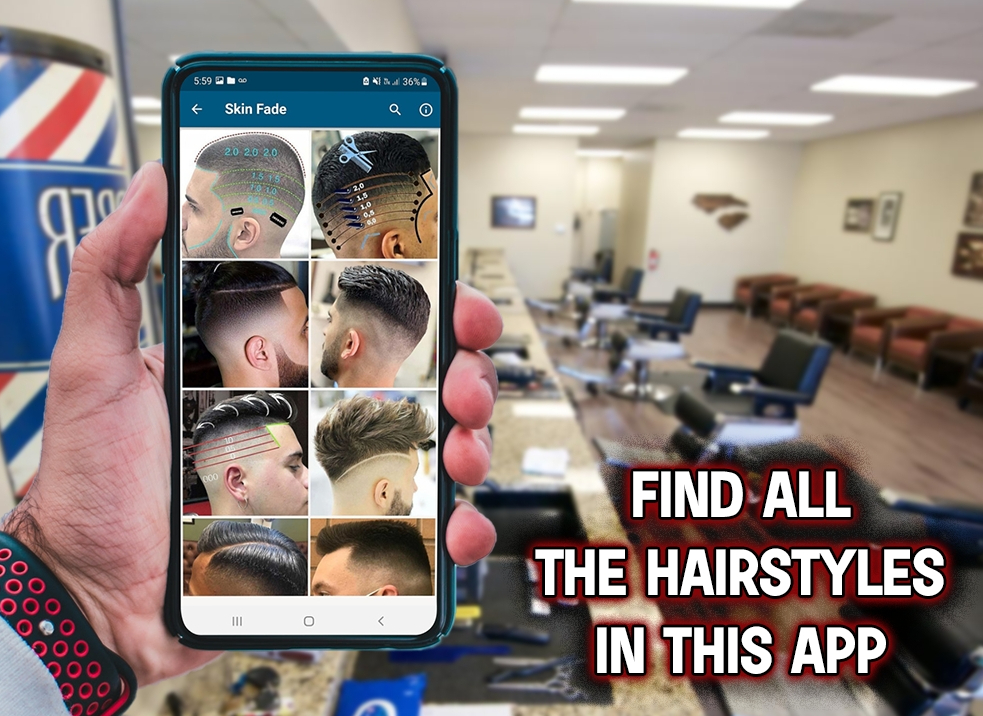 10. Boys Or Men Hairstyles
That's the ultimate tool for guys to pick the flawless hairdo. With a vast array of alternatives to pick from, this app is conceived to cater to every face and hair type. The app features modern cuts for both short and long hair, ensuring that there is smth for everyone.
With this one, you can stay up to date with the latest trends in men's hairdos. Whether you want to try out a new look or just need a trim, this app will give you references. The main goal here is to let you find a dream cut to show to your hairdresser. You'll get to add pics at your faves for quick access.
Furthermore, the app covers in-depth instructions and tips on how to handle your hair, making sure that you look your best every day. This feature ensures that you get the perfect cut that complements your features and suits your personality. The compilation of styles gets regular updates, and there are cuts for every age as well.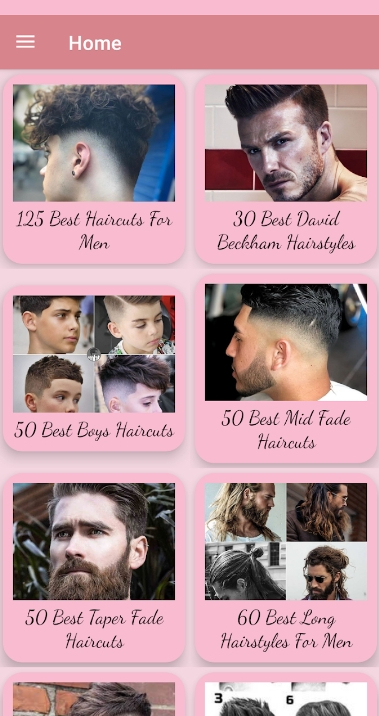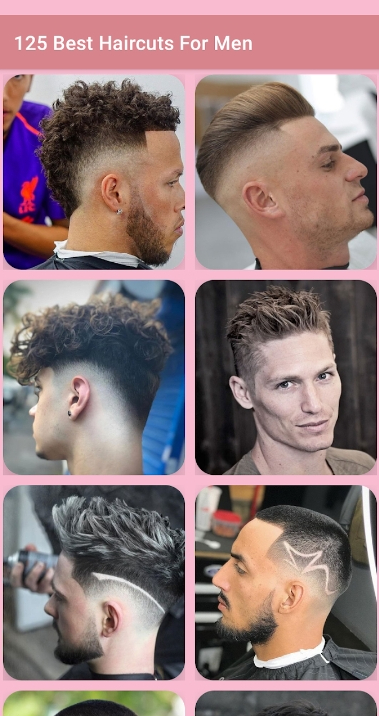 11. Latest Boys Hairstyle
If you are looking for an ultimate source of inspo for your next hairdresser visit, don't get past this app. It offers a vast selection of trendy hairdo options to try, and there are ones for every age, vibe, or occasion. The app's simple UI makes it easy to navigate through the vast lib, so no worries.
Each hairstyle presented on the app is showcased with HD images. You can easily zoom in and zoom out to find out specific details about each haircut. Furthermore, you can easily download your favorite images and use them as a reference in the future. The quality will remain the same, and you can also mark some pics as faves.
You can also share some pics with friends if needed. It only takes one click to share a pic via socials or other messengers. The app covers multiple pics for curly, wavy, and straight hair, which are further subdivided based on length. This means you can effortlessly find an option that matches your hair type and individual preference.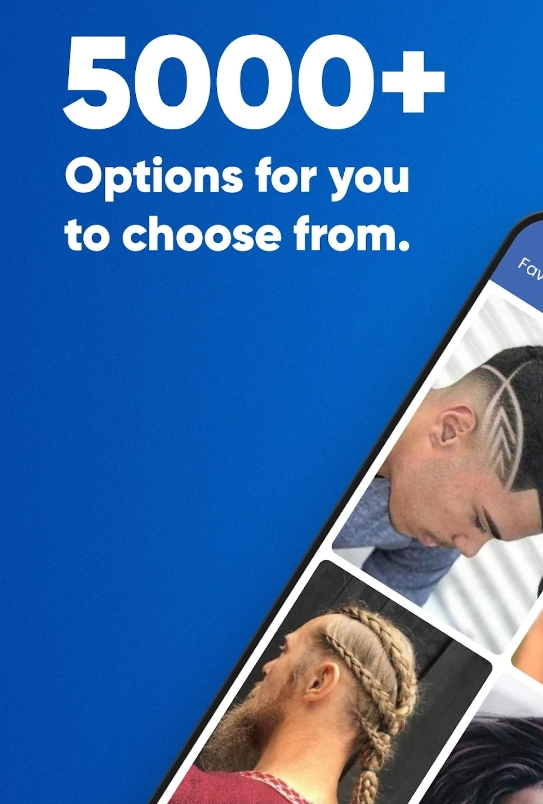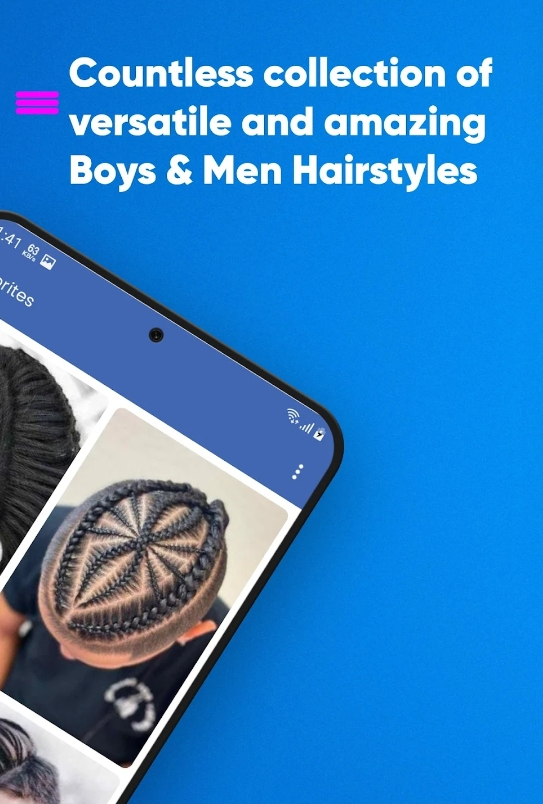 12. Men Hairstyle Camera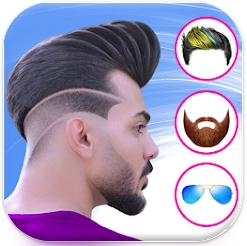 This is an editing app that lets men play with their appearance. It is bundled with an extensive library of haircuts, facial hair, tattoos, glasses, and suits. With more than fifty tattoo stickers, it is one of the best tattoo-maker apps available in the market. Additionally, the app offers over 50 sunglasses to test out various shades and styles.
Users can select from hair and beard options ranging from short, medium to long. The flip option lets you align the elements to match a face shape. They can also select from an array of cool hair and mustache dyes from blonde to burgundy, and there are a couple of vivid bright options if needed.
The app also features an option to add six-pack and eight-pack abs to the image. Users can easily rotate and zoom the pic to get a flawless look. They can edit the image further by using various color-changing tools. Its clear UI and extensive lib of pics make it an ideal app for those wanting to revamp their style. It is a must-have app for fashion enthusiasts.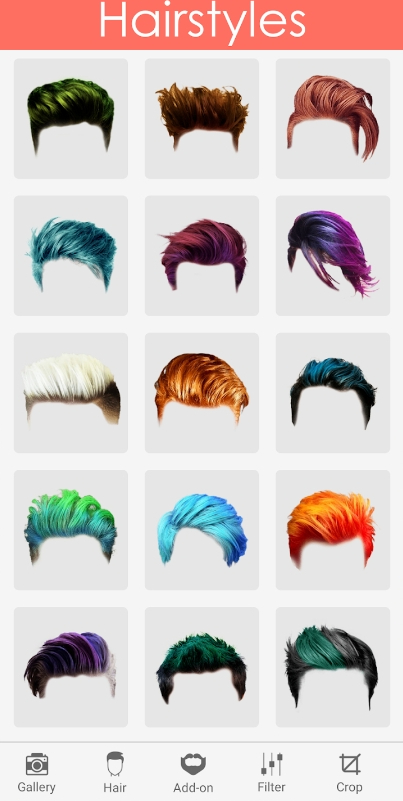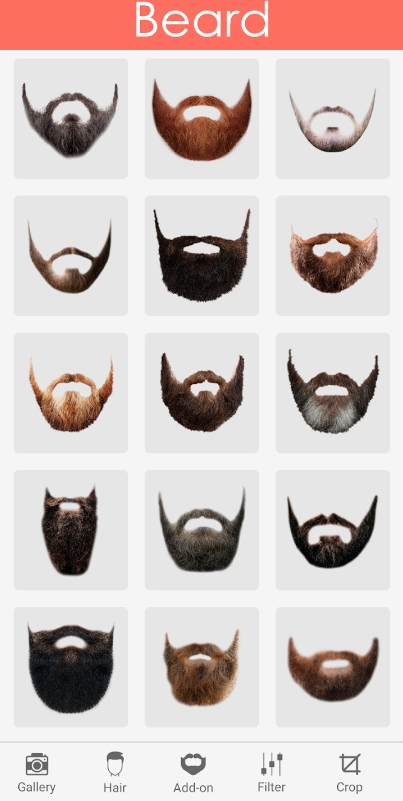 13. Latest Hairstyles for Men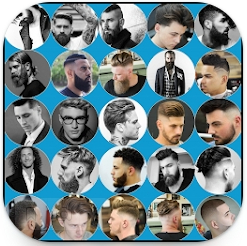 Tired of the same old boring hairstyle? Then this app is just what you need. With this one, you can browse through a large lib of the latest boys' and men's hairdos. It will keep you updated on all the trends going on, so you will always have access to new and fresh ideas for your next haircut.
The app has tons of styles sorted by folders, which makes it easy to navigate. From classic styles like the pompadour to trendy styles like the undercut, this app has it all. Whether you have long hair or short hair, this app has an option for everyone.
The same goes for styles: whether you prefer a clean-cut look or smth a bit edgier, this app has you covered. You can swipe through the hairstyles, save your favorite ones to your phone, and even share them with just a few taps. Moreover, the app continuously updates hairdo collection, so you won't miss a single trend.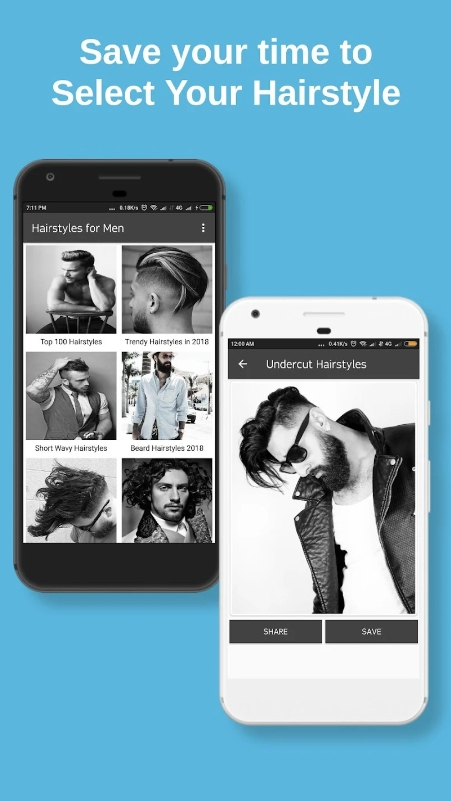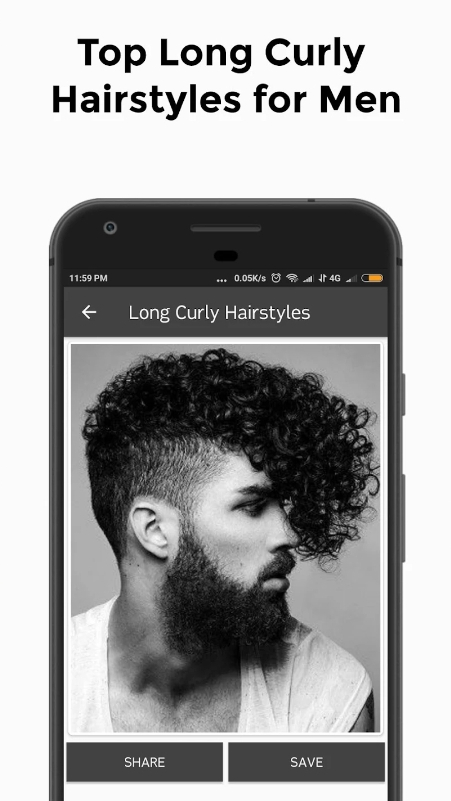 You may also check: 10 Best Clothes Combination Apps
14. modiface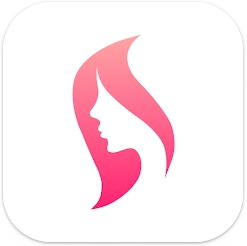 And lastly, there's an app that lets both men and women experiment with their appearance. It's not only about hair here, you can try on a bunch of stuff from glasses to full-on suits. With over 600 hairstyle options, you can find the perfect style that fits your face shape and personal prefs.
As it was mentioned, in addition to hair, there are over 100 glasses and dozens of jackets to complete the look. You can create a personalized outfit by combining all the elements, the possibilities are practically endless. Feel free to rotate and zoom the elements to fit your face in the best way possible.
One of the unique features here is the one-click comic face. It lets you convert your pic into a cartoon version of it. This tool is quite fun if you need a new avatar for schools. The app's easy to use and navigate, and you can test diverse hairdos to find the best one.