If you are in search of some non-trivial ideas for the content you post, you are at the right time and place. In this post, you will get familiar with an amazing effect that will surely make every follower admire. By it, we mean lip-synching effect that can be applied to any video you want.
This post includes the best lip-syncing apps available on both Google Play and the App Store. Right after you install one of these tools on your device, you will be given a great opportunity to try this effect on your video. The content will be guaranteed stunning. Just choose the most suitable application for you and enjoy the result.
1. StarMaker: Sing free Karaoke, Record music videos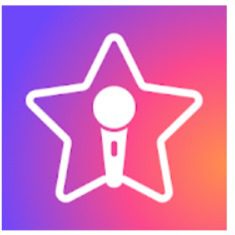 StarMaker is the first app to be reviewed. By the way, this very tool is considered to be one of the best singing applications with the friendliest community ever.
After you install it, you will be provided with access to hundreds of song hits presented in various genres: Pop or Hip hop, R&B, folk, etc. As the song starts, feel free to sing watching the text scrolling on the screen. So you will not need to surf the net looking for a text of a song.
By the way, the recording feature is also available here. So that you can create awesome karaoke videos. Moreover, if you are not happy with your voice for 100%, you will be able to use the app's voice effects such as Distant, Warm, Vinyl, Party, Fascinating, etc. Finally, the application comes with numerous video filters as well. That's one of the reasons why users like this tool.
The app's society is also great here. You will be given a great opportunity to sing together with your favorite singers or friends. What is more, you can also go live and surprise the people who follow you. The content can be viewed, liked, and commented on by other users as well. As for an alternative, you can just share a video you record on any social media or messenger (Whatsapp, Facebook, Instagram, Twitter, Snapchat, and so on).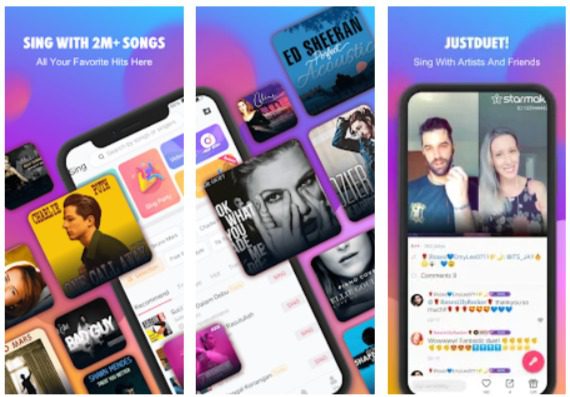 2. Kwai – Watch cool and funny videos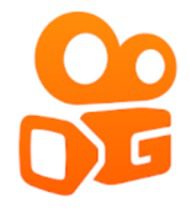 As for an alternative that you will like as well, we highly recommend you install the tool called Kwai. Just like the app above, this one is considered so powerful social network supporting lip-syncing feature.
In this case, you will be able to record videos using the pre-built tracks and music. Your task is just to repeat the text according to the sound. The thing that will make the video even more awesome is a set of numerous filters and effects. Also, you will be provided with numerous tools for video editing. With them, every user can add music and video to photos, playback, dub, cut, trim and merge videos.
Apart from this, the app will let you take part in challenges and competitions among the users. So it will be a great chance to tell the world about your talents.
Sooner or later, you will find the creators of the content you especially like. The app allows users to follow each other and even create content together. Moreover, you can make a duet even with celebrities that use this app.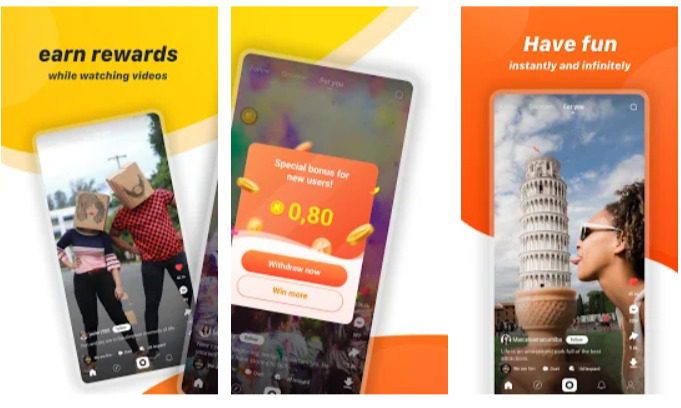 3.
 Zoomerang
 – Short Videos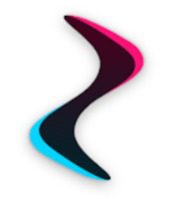 Zoomerang is the next tool that we can't help mentioning here. So let's review its features in detail.
The app will become your assistant in creating videos for both Tik Tok, Snapchat, Likee, and Instagram. By following its' pre-built instructions, you will record a cool lip-syncing app with no effort at all. To start creating, you will be asked to choose any trendy video you want to repeat. The catalog includes videos with hard transitions, emojis on screen, and trending text videos. After that, study the detailed tutorial on how to do that and record your own video.
After you record a video, feel free to apply any of the video effects (there are more than 100 of them available), and add music. Finally, share your masterpiece on social media from the app directly or just save it on your device.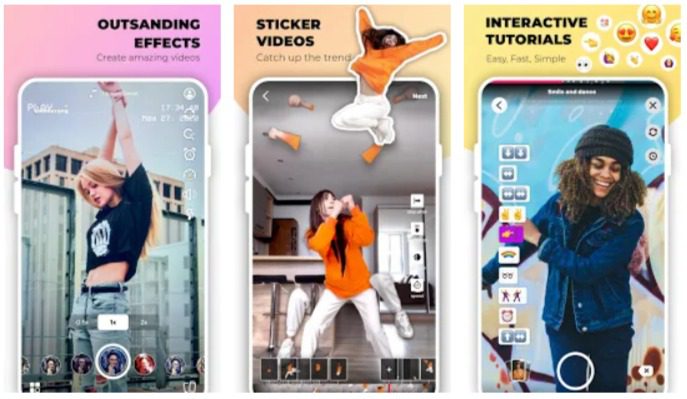 4. Funimate Video Editor: Music, Transitions, Effects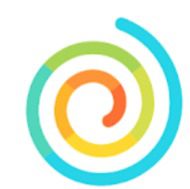 You've definitely heard about Funimate as well. This well-known video editing app also includes the lip-syncing feature.
Due to its advanced tools, you will be able to create even the most technically difficult content. Whether it will be Lip sync, dance, or freestyle videos, they can be completed by numerous effects including AI. The transitions, pre-loaded music, stickers, backgrounds, intro and outro effects, text, and keyframes will make your video unforgettable.
Also, if you are interested in editing tools, here are some words about them. The fact is that this app can easily deal with video cutting, trimming, and merging. There are no special skills required. Furthermore, you will be able to create reverse videos and slow-motion videos within one tap only. The app's community is a cherry on the cake. Again, you will be offered to participate in weekly challenges to become a part of top users. If you prefer other social media, just share the content you create here on TikTok, Instagram, Snapchat, Musically, and so on.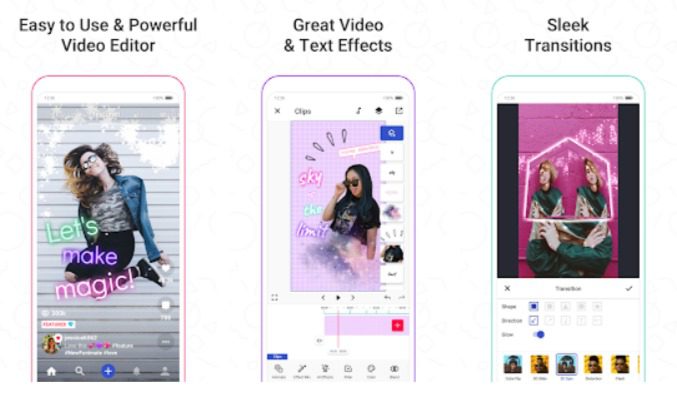 In some cases, it is necessary to post both photos and videos at once. For this, it will be so convenient to use one of the best apps to combine videos and pictures together on Android & iOS.
5. MadLipz – You're funnier than you think!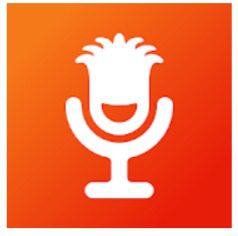 In case you are searching for an app that specializes in creating lip-syncing videos only, here is the best option for you. With MadLipz, even the most unskilled user will create content that will get thousands of likes.
First of all, the app is capable of recording dubs. Thus, you will be able to choose any of the ready-to-go videos and complete them with your voice. It will be up to you to choose whether you want to fill boxes for the character and record freely. One way or another, you will have access to awesome voice effects to make your voice sound differently. By the way, if you deal with content in other languages, creating the subtitles and captions will be possible here as well.
Secondly, the new feature here is lip-syncing for particular scenes only. It will be especially handy if you want to dub a specific character or scene.
Finally, The best Lipz section is the thing that we recommend exploring. Just open it, choose the category (Hot, Trending, or specific), and view the content shared by other users.
6. Wombo: Make your selfies sing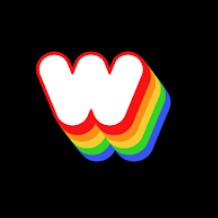 If you want to create a lip-syncing video, Wombo is one more must-have tool that is worth being installed. Moreover, just like the app above, it focuses on lip-syncing videos only.
In this case, you will need to choose one of the app's built-in sounds and record a video that fits the sound you select.
After that, you will be provided with access to numerous effects, filters, stickers, text, and other elements to make the video you create flawlessly.
Then, it will remain to post a video in the app's feed section or share it on social media like Instagram, Snapchat, WhatsApp, iMessage, YouTube, TikTok, Musical.ly, Funimate, Flipagram, etc.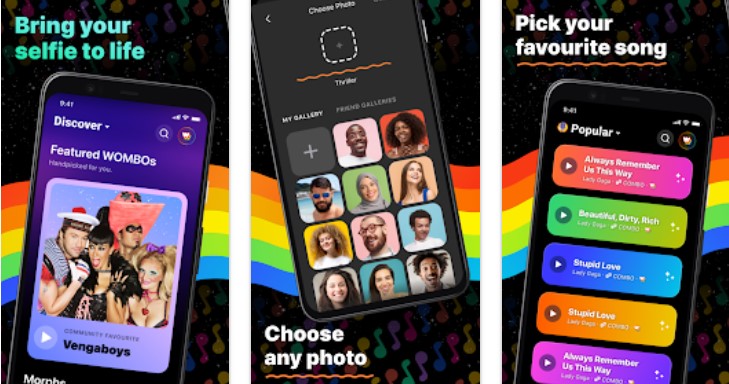 7. Trell – Lifestyle Videos and Shopping App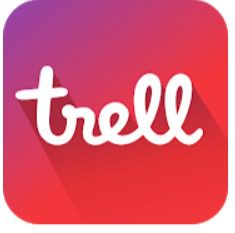 Are you a trendsetter or influencer? If you are, here is the most suitable tool that also contains the lip-syncing feature.
To begin with, Trell is an extremely popular app with content devoted to trends in fashion, makeup tutorials, care, wellness, fitness, traveling, DIY, cooking, and so on. It seems that the content suits women only, but actually, there are so many male users as well.
To create an awesome video here, each user has access to dozens of filters, effects, tracks, and so on. The lip-syncing feature is supported here, too. With the user-friendly UI, you won't face any difficulty in creating content here. It will remain to share it on social media or the app's feed section. By the way, the second option provides you with a great chance to become recognized within the app's community.
Also, if you explore the content shared by other users, you will definitely discover the best brands, get advice on fashion, care, cooking. fitness, and so on. The content here is really priceless.
Finally, since the app collaborates with top companies, every user can get nice discounts on products for care. There is no doubt that it is a great advantage as well.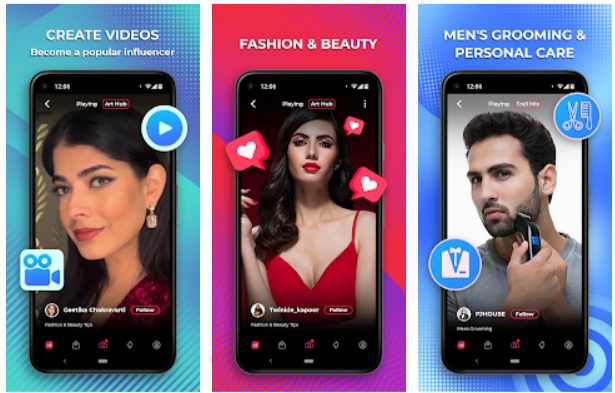 8. MuStar — Lip Sync Short Videos Musically Battle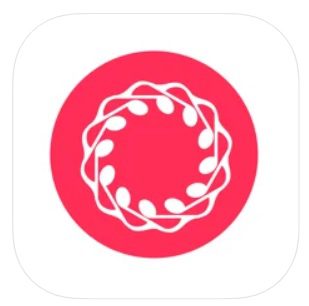 MuStar is the last but not least tool in our review. Being so multifunctional, it will surely meet all your requirements regarding video creation.
This very tool is an expert in the latest trends in Tik Tok. As a result, it will be providing you with the most popular sounds making you more and more recognizable. After you choose music, it will remain to record a video. The next step is to apply cool video and audio effects or filters, add text and stickers, change the background, and so on. If you need this tool to edit a video as well, it suits you too. The thing is that the app comes with a set of professional tools for cropping, merging, trimming, rotating, and speed-adjusting videos.
Lastly, after you create your video, it will be high time to share it on any platform or messenger. Alternatively, you can also post it on this app to get likes and comments from the users of this social media.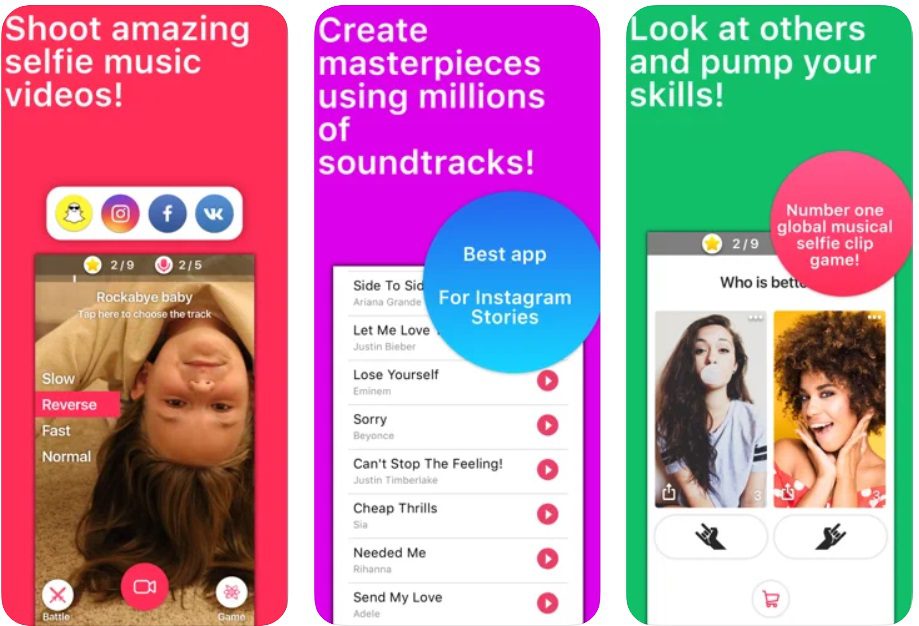 You may also like: 9 Best Mouth Talking Apps for Android & iOS