Have you ever seen talking photos? It is an image when a person, character, or an animal on it opens mouth reproducing words. It's not a secret, that nowadays this technology is available for all of us. All you need is to install a special tool.
As usual, by the tool, we mean an app. To be more precise, it will be a mouth talking app letting you make every person on a photo talk. It can be a monologue of yours as well as an in-app speech. One way or another, it will be so fun.
By following the links below, you will be able to install these apps from the App Store or Google Play. After that, use your imagination to create the greatest content ever.
1. My Talking Pet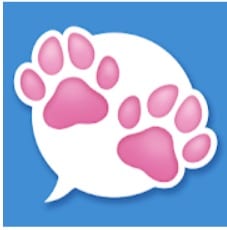 The first app we are going to review is called My Talking Pet. As it is clear from the tool's name, it is dedicated to animals.
First of all, you will need to upload an image of your pet or any other animal. Then, set up his or her muzzle with a template to join them with each other. It is done to determine the muzzle parts, and jaws in particular. The more precise it will be, the better result.
After that, the most interesting part comes. You will need to record your voice and adjust it to make it sound suitable. You will be able to set the speed, tone, and pitch. In a moment, your pet or an animal in a photo will start speaking.
Plus, adding various stickers will also be available for the app's users. Thus, you will have access to dozens of hats, glasses, mustaches, and other accessories to be applied to your pet. In addition, adding a text to a photo will be possible as well. That's one more feature that users appreciate here.
Apart from this, with this nice app, you will be able to view your pet in 360-degree mode. Due to the tool's build-in advanced animation system, the 3D model of an animal will look cool.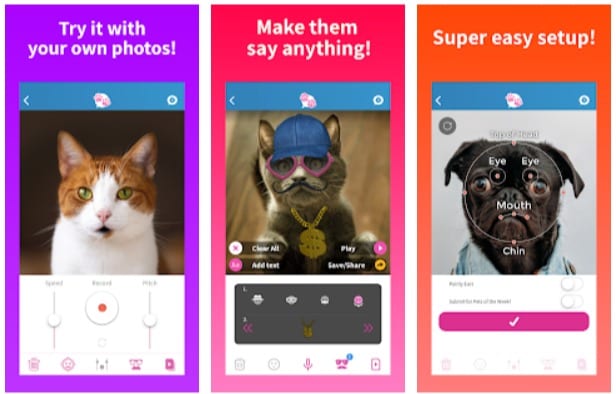 2. iFunFace – Create Funny Videos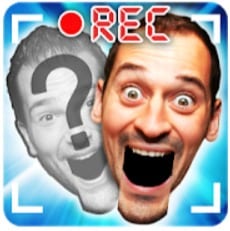 Here is one more app available on both platforms at once. It is called iFunFace.
In this case, the app works with people on a photo. That's why, first of all, you will need to upload an image or take an instant photo. Then, you will need to determine your facial characteristiс to make the app know it and adjust the animation.
The next step is recording a voice. Again, you will be able to use it with applying various funny filters. They will make your animation even funnier. Then it will remain to add a recording to a photo, and your animation will be ready.
In this case, the main distinguishing feature is that the app supports creating a dialogue between 4 people on a photo. Your friends and family members will definitely like it if you will create content like this.
Besides, you will be provided with virtual accessories to be applied. It will be mustaches, glasses, hats, and so on. Don't you think it will be a good addition to an animation?
Finally, when it comes to sharing content, you will be able to do this directly from the app. The app is compatible with Facebook, email, messengers. As for an alternative, just save a video created to a camera roll.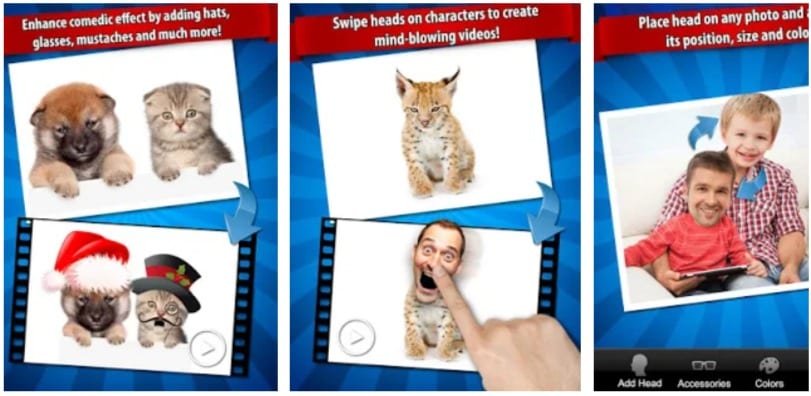 3. Talkr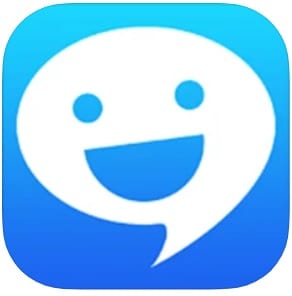 One of the leaders among iOS apps of this type is Talkr. What is the key to its success?
The app's functioning principle is the same. You will need to upload a photo of a person, animal, or character. Then it will be required to determine the facial characteristic and record your voice.
Finally, you will need to apply the voice recording to a photo to make an animation start. After you enjoy the result, let other users do this. We mean, share the content via social media or save it to your phone gallery.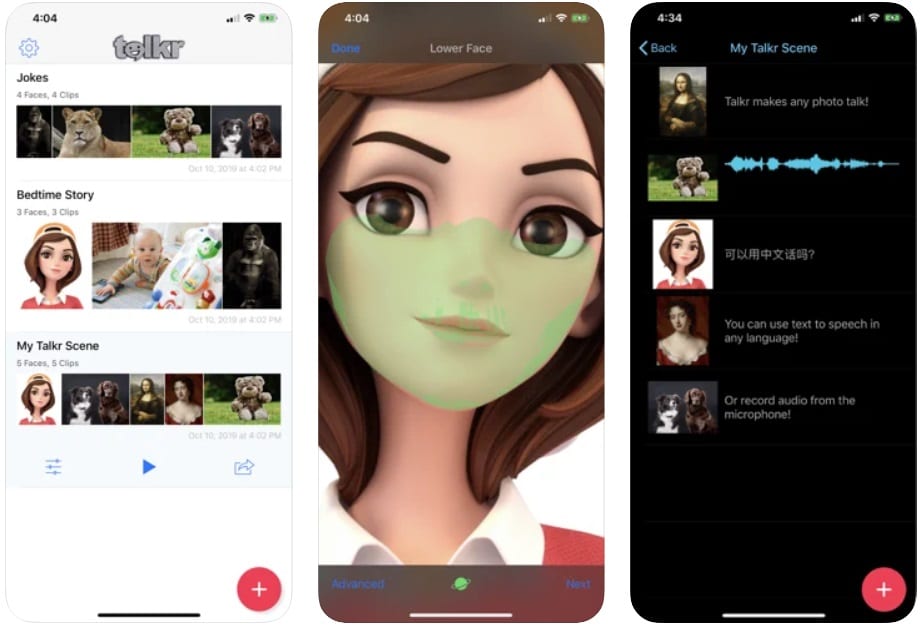 4. SpeakPic – Deepfake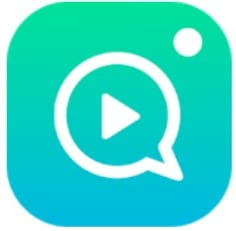 When it comes to reviewing the apps From Google Play, SpeakPic is worth being mentioned first. Why do we think so?
The thing is that the app contains an Artificial Intelligent system that will identify faces on a photo automatically. Your task will be just to upload an image you want to liven up.
Talking about the voices, there will be several options for you. As always, you will be able to record your speech. Alternatively, the app will offer you type a text you need and transform it into speech. To reproduce the words, you will be able to choose a voice from the list. The app supports dozens of languages, most of them include voice options (depending on an accent, gender).
No matter which variant you will choose. Anyway, you will have access to quite many filters that will make your animation flawless.
As you finish your masterpiece, of course, you will be able to share it with the world via social media or tap a WhatsApp messenger button to send the content to all your kindred spirits.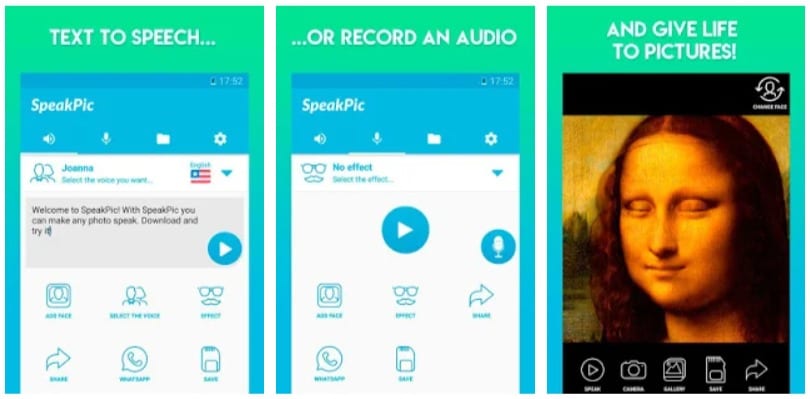 Having considered your interests in unusual content, we guess you would like to try one of the best animal face photo apps for Android & iOS.
5. Funny Movie Maker – FMM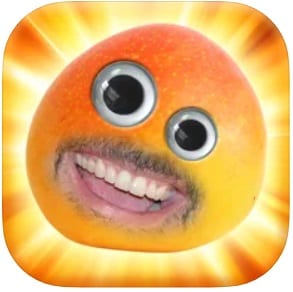 Going back to the tools for iOS, Funny Movie Maker is one more app that comes to mind. How is it powerful?
In this case, you will be offered to replace a person's mouth on a photo with yours. Thus, it will seem that a person in a photo pronounces every word you say. To make a sound better, you will have an opportunity to adjust the pitch of the voice and complete it with music. By the way, it will be a good idea to make the lips synch your favorite soundtrack.
Though the app includes minimum features, it will be so powerful in meeting your requirements. That's why you will like the result for sure.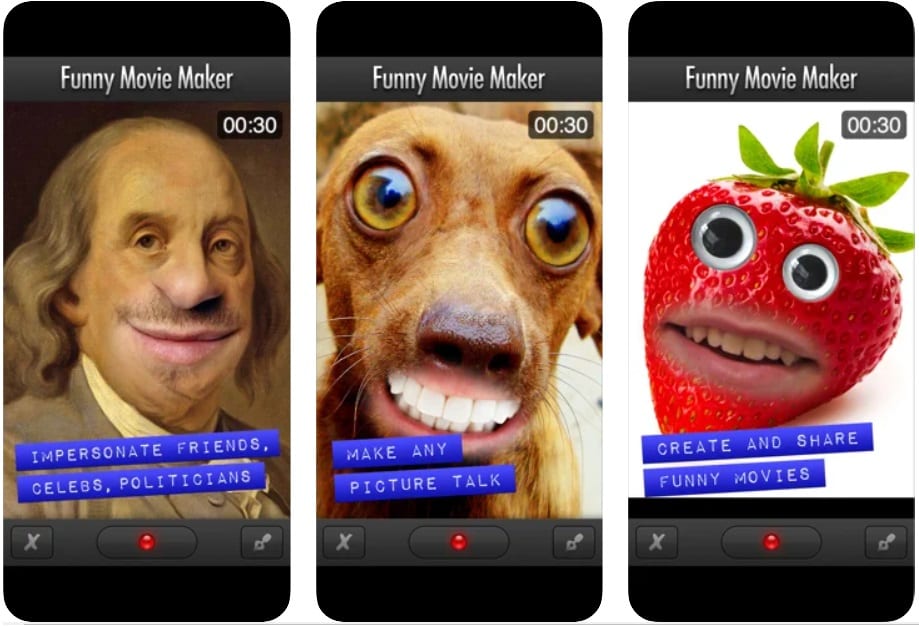 6. POSE: Talking Pictures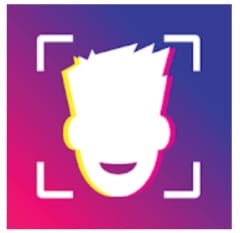 Here is one more tool that we can't help including to our list. Its name is POSE.
Again, the app will provide you with access to powerful tools that are capable of making pictures talk. To do this, at first, you will need to choose any image and upload it to the app. Then, help the system define a face on a photo. After all, you will be asked to record your voice or choose any of the pre-loaded track to apply. Trust us that the app's built-in soundtracks are so funny as well. If you are not satisfied, you will have various sound effects at your fingertips.
As for distinguishing features, the app will also allow you to change the facial expressions of people or characters in a photo. Within one tap, you will be able to change his or her mood (smile, frown, wink, etc.).
And of course, we can't imagine an app of this category without a great collection of stickers. One more thing that can improve your photo is applying photo effects to animation.
Lastly, when saving the result, keep in mind that you can save only 5 videos for free. To avoid restrictions, purchasing a subscription is required.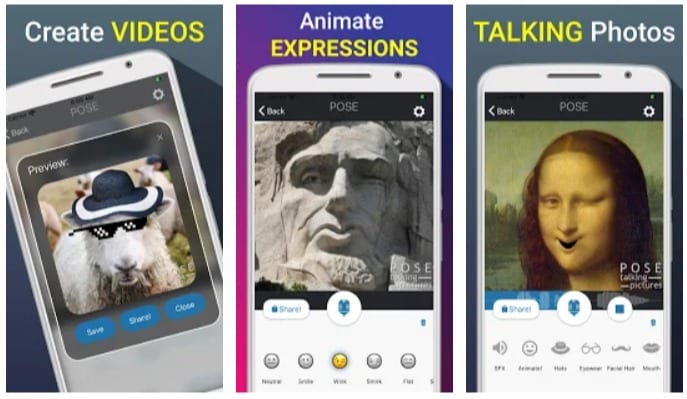 7. Lipsmash – Make Photos Talk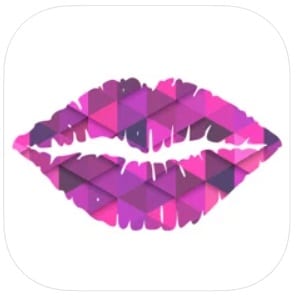 Lipsmash is one more quite good mouth talking app. It is also worth being tried by you.
With this very app, you will have a chance to dub any photo you have. Though the tool is considered to be with no-frills, it does its work quite well.
You will need to upload a photo and select the lips area. After that, the app will transform the lips on a photo into yours. Record yourself speaking and make a person, animal, or character talking, singing, or telling jokes.
There is one minor disadvantage here. The fact is that the created video must be maximum of 10-sec long.
As usual, the last step will be sharing cool content with your friends and family members via social media.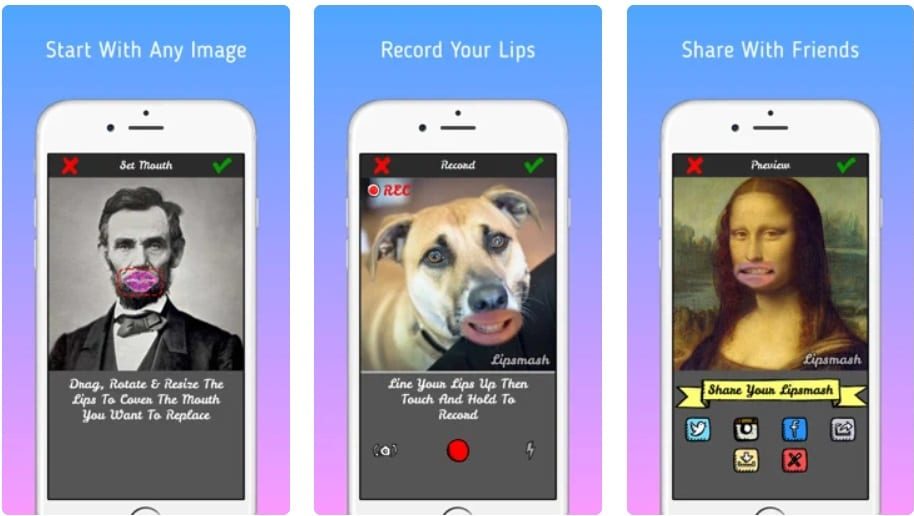 8. MotionPortrait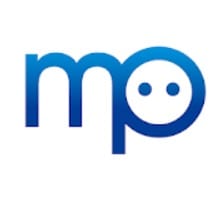 As for an alternative from Google Play, we highly recommend you try one more nice app. If you are interested in this offer, install the MotionPortrait tool at once.
The consecution of action will be the same in this case. Thus, you will need to pick an image and upload it to the app. Taking an instant photo will also be possible. Then it will remain to record your voice, adjust the speed and pitch, and that's it.
Besides, if you want to decorate your photo, the app's collection of stickers representing hairstyles, glasses, masks, beards, etc.
Finally, share the funny content via email, Facebook, or Twitter directly from the app.
9. Mouth Mover (Lite)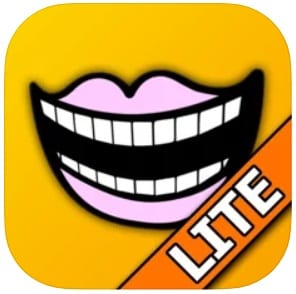 We guess that you will find this app awesome as well. It is called Mouth Mover (Lite).
The app will provide you with a pack of characters' mouths (20 faces and muzzles). As for the characters, there will be Santa, Rudolph, the Grinch, Frosty the Snowman, and so on.
Well, choose the mouth you like the most to view it in full-screen mode. The next step will be to put your gadget in front of your face. As a result, it will seem that it is your mouth. The main thing is that the louder you talk, the wider mouth opens.
We want you to pay your attention that you will be able to use the app limitlessly for only the first 4 months. After that, you will need to purchase subscriptions every year.

You may also like: 8 Best Text to Speech Apps for Android & iOS