To be a young mother means to immerse yourself in pleasant but still troublesome things. After all, motherhood is the same job, only without weekends, vacations and time off.
Today, a woman has a reliable assistant. This is a smartphone with installed applications for young mothers. Such utilities will help you find the right food, follow the feeding mode, and even "sing" a lullaby to the child.
This review contains the best baby care apps to help you take care of your baby.
1. Baby Care
The Baby Care app will help you keep a complete diary of each stage of your baby's development.
Here you can enter the exact time your baby was eating or sleeping. You can also enter information such as diaper changes, brushing, vaccinations, and more.
Everything about your child's life and health is entered into this app. The program Baby Care will also remind you of the need for a scheduled appointment or vaccination time.
This is a simple app that you can also find a song that your child will love. High-quality professional recording, or a song that you will record with your voice.
The functionality of the app also supports this feature.
The app Baby Care also supports the ability to upload photos of your child and record their voice.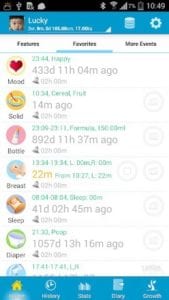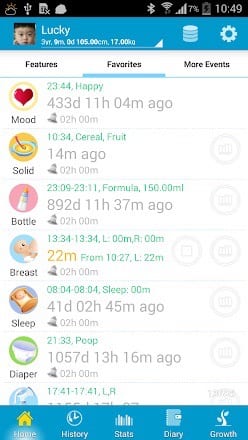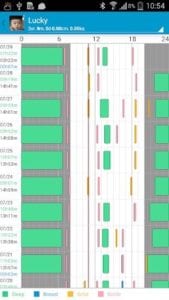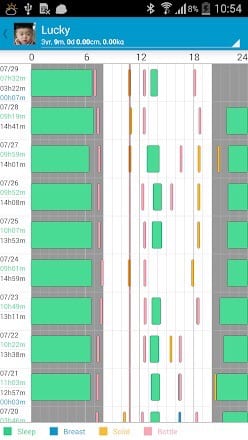 In general, this program is a great way to capture all the memorable events in your child's life.
You may also like: 7 Best white noise apps for Android & iOS
2. Child Journal – Childcare Management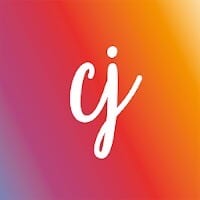 Child Journal – Childcare Management is an application that will be an ideal choice for a large number of relatives of the baby.
For example, if they do not have the ability to see his progress all the time and watch his growth. Multi-device operation is supported.
Not only Mom and Dad can contribute information, but also other relatives. Grandparents, uncles and aunts, nanny and other people.
The app Child Journal – Childcare Management will help record important information. Such as the child's weight and height, the results of the pediatrician's visit and habits.
You can also write down anything that might be of interest to other family members.
The app Child Journal – Childcare Management is also suitable for monitoring more adult children. It includes a GPS tracker that is adapted for use by family members.
Parents can always see the location of the child's phone, track his movements. The tracker is able to send notifications to parents when the child reaches a certain point.
You can exchange messages with each other via the application. When the panic function is enabled, the app Child Journal – Childcare Management sends alarm messages to all family members.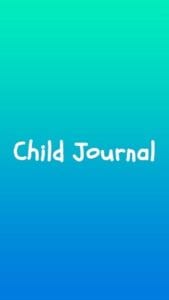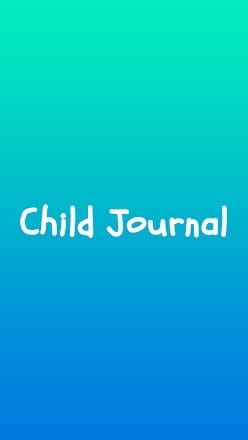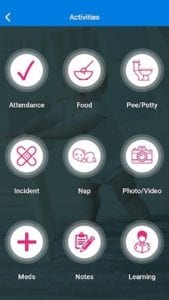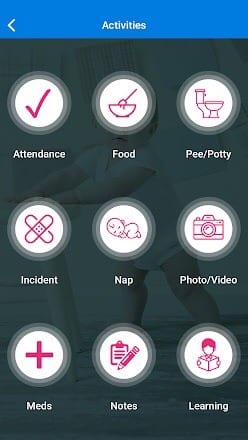 The messages contain the coordinates of the child in distress.
3. Parent: Child Care App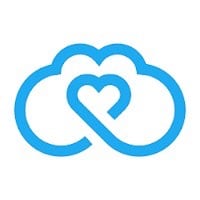 The Parent: Child Care App is a simple and convenient calendar for a young mother.
Using the application Parent: Child Care, you can track all important events and dates in the life of your child. Regular updates on his height and weight will allow you to assess the dynamics.
Besides, the functionality of the program supports the creation of small notes. For example, notes about the habits and other interesting features of the little man.
How he sits, what kind of fairy tales he likes when he took his first step or started talking. All this will be recorded in your memory and help you recover these happy moments decades later.
Also, this handy application helps you to optimize any short- or long-term tasks. It allows you to track everything from feeding and changing diapers to the mood of the child.
The application Parent: Child Care is synchronized with many users. Reminders can be displayed for both parents, grandmothers or the babysitter.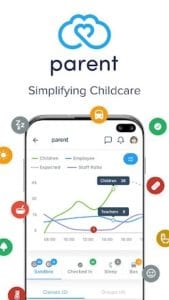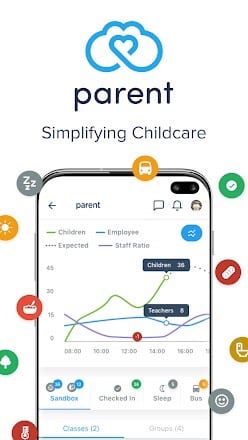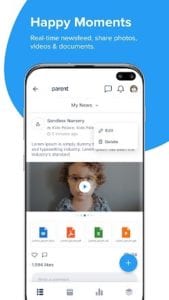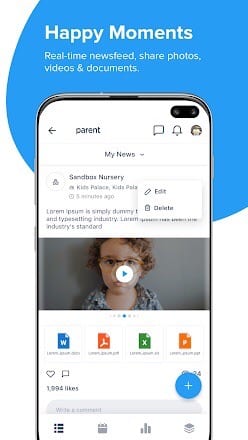 You can also mark vaccination dates, record medications and view data in graphs.
4. HiMama – Daycare Management App & Software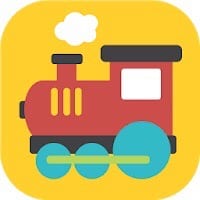 The HiMama – Daycare Management App & Software will help you not miss out on your feeding, bathing or medication time.
Once you have completed the task, you can make a note in the app. This is disciplined and is a great way for a young mother who is undergoing fatigue and stress.
This app will help you always remember what you have done.
You can comment on each event and send an email report about it.
Also, this app is suitable for older children. Parents can use the HiMama – Daycare Management App & Software to limit or deny access to certain apps or entire groups.
For example, games or all applications that use an internet connection. The HiMama – Daycare Management App & Software hides bad application icons, without making any other changes to the shell.
It also disguises itself as a standard "Notepad".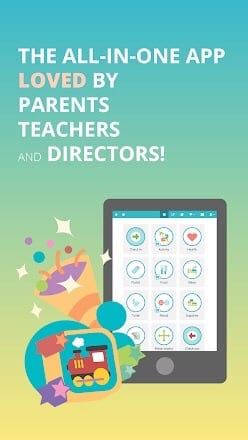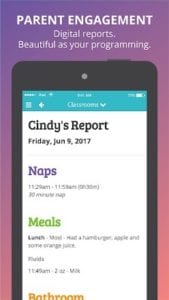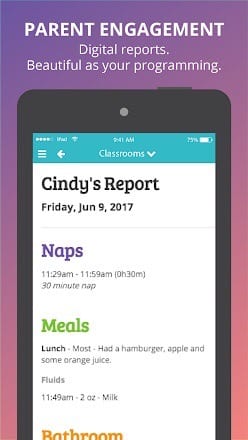 The HiMama – Daycare Management App & Software is password-protected and does not stop working after rebooting the device.
5. Baby Sleep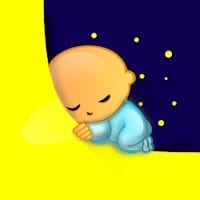 The Baby Sleep application will successfully perform the baby check function.
It is very easy to set up the program – anyone can use it. In the settings, you just need to specify the phone number with which the application should work.
After that, the mobile device can be left in a room with a sleeping baby.
When the baby wakes up and cries, the number specified in the program will be called. The feedback option is also supported.
A call can be made to a smartphone with the program installed. The application Baby Sleep will answer the incoming call and the child will hear a familiar voice.
This is an extremely handy application. While the baby is asleep, mom can mind her own business. But if the baby wakes up and cries, the device will immediately let you know.
Pleasant soothing melodies will be a great background for the baby to fall asleep.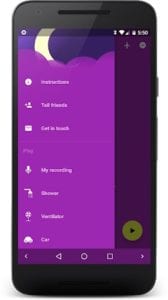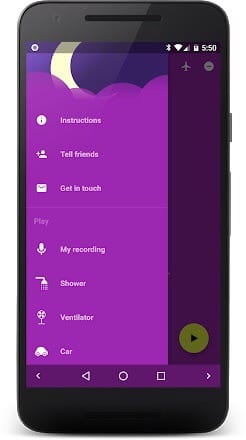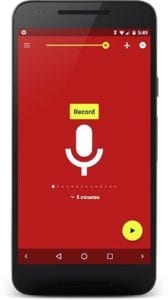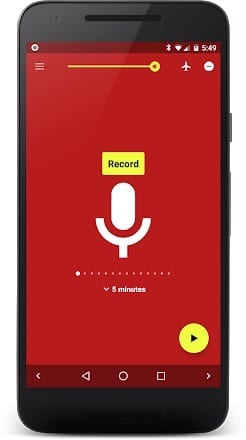 Besides, the app Baby Sleep contains useful information about what a child should be able to do at a certain age.
6. White Noise Baby Sleep & Lullaby Songs Calm & Nap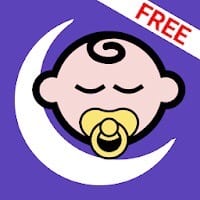 The White Noise Baby Sleep & Lullaby Songs Calm & Nap app is a good solution for parents whose children prefer to fall asleep to the soothing sounds.
The playlist also contains a record of pleasant white noise. In the settings of the program, there is a very interesting option – night mode.
When activated, it monitors the phases of sleep and waking of the child.
If he wakes up, the application White Noise Baby Sleep & Lullaby Songs Calm & Nap automatically turns on the soothing recording.
In the morning you can see how many times your baby woke up during the night and how long he could not sleep. The results are presented as a visual diagram.
Besides, the app White Noise Baby Sleep & Lullaby Songs Calm & Nap allows you to convert any two smartphones into a baby check.
It is enough to put one camera near the baby and take the other device with you. This way you will always know if the baby is sleeping and everything is okay with him.
Besides, the app White Noise Baby Sleep & Lullaby Songs Calm & Nap will notify you if the camera runs low or loses contact.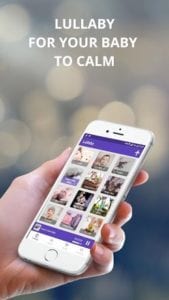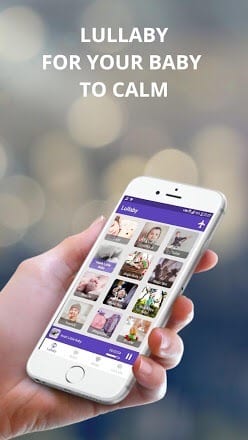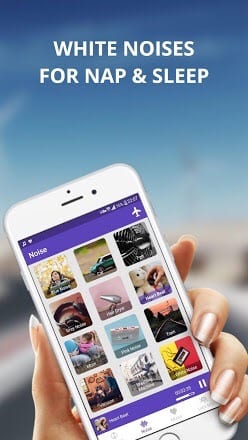 It will also allow two parents to connect at the same time, so you both know what your baby is doing right now.
7. Mommy Nearest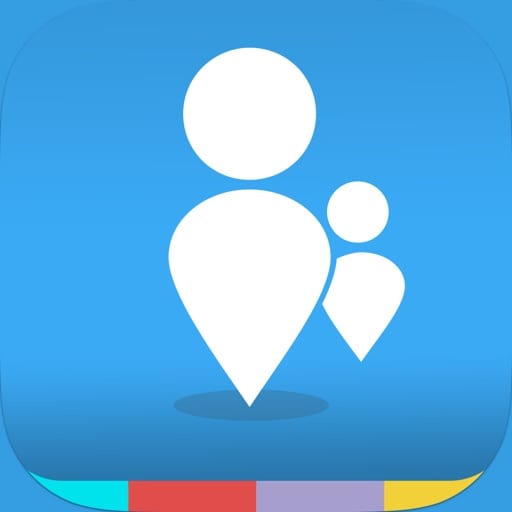 The Mommy Nearest application is a social network for young moms.
You can also find recommendations and tips on what places to visit with your child in this app. The database contains references to more than 70,000 food points.
It also includes information about playgrounds and shopping malls, cinemas and other places. You will find out about all the places where you can relax with your young child.
The list of places is constantly updated by users themselves. Opening new convenient and interesting places for walks, you can also add them to the base.
So you will also expand it. Leave your impressions and recommendations, share advice. The most active parents get the title of expert.
Besides, the app Mommy Nearest will help you keep an eye on your child's mood, temperature. It even has the game that your child is currently playing.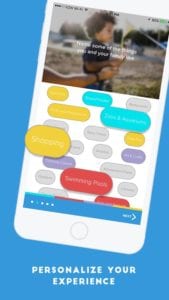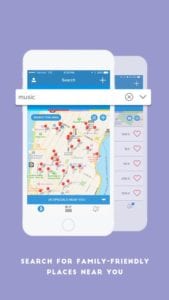 Another advantage is that you can set up reminders to alert you when to feed and when to go to bed.


8. Peanut – Meet Other Women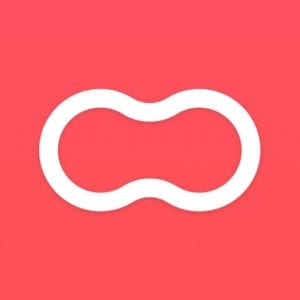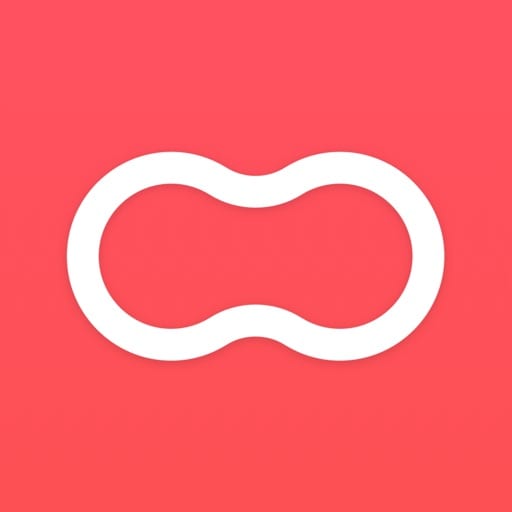 With the Peanut – Meet Other Women social network app for young parents, you can get your bearings if you have to go on a trip.
Users share information with each other on any issues that may concern your baby's mother.
The app Peanut – Meet Other Women will help you find the best pediatrician in the city where you are now. It will also tell you where to go for a walk with your baby.
You will find out where you should go to get help in case of an emergency.
It will help you control your feeding and sleeping schedule and answer questions. Even those you may be ashamed to ask.
For example, how to change diapers. Moreover, the app Peanut – Meet Other Women has a chat room where you can communicate with other parents.
Every day you will get useful tips that are especially important for a young mother.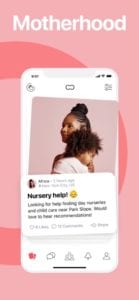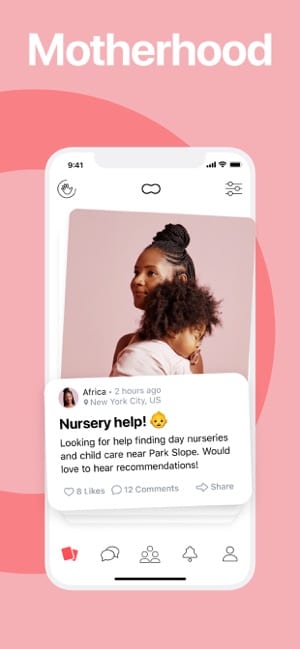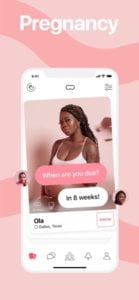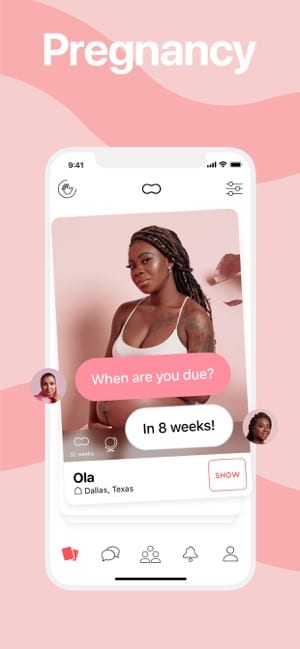 This tracker also allows you to record the baby's temperature, height, and weight.


9. Baby Feed Timer, Breastfeeding tracker app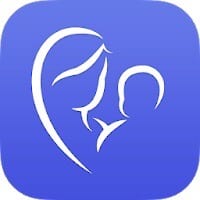 Baby Feed Timer, Breastfeeding tracker is a simple application.
Its purpose is to record the time intervals that have passed since the last feeding and sleeping.
The Baby Feed Timer, Breastfeeding tracker app will remind you what your baby needs to eat or that it is time to check the diaper.
As an extra function, a white noise generator to calm the baby.
Also, pregnant girls will love this app. The Baby Feed Timer, Breastfeeding tracker app will allow the expectant mother to get very special emotions.
Now you can listen to and even record the baby's heartbeat without going to the doctor. Just download this application and attach the phone without a cover to your stomach.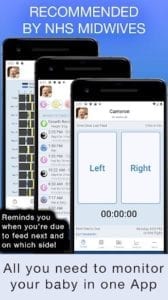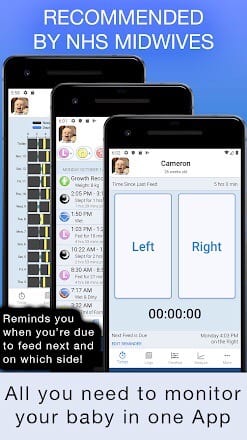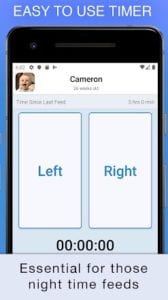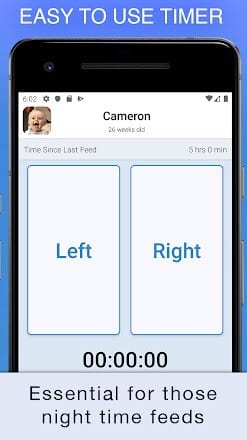 According to other moms' feedback, you will not need the app before the fifteenth week. It is better to use it in absolute silence.
10. Boky – Baby Diary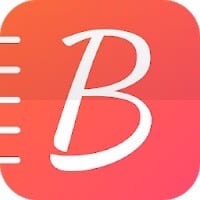 The Boky – Baby Diary app is a directory with information about the most important aspects of a baby's life.
Among the topics in the guide you will find:
childcare (bathing, toileting, swaddling)
baby feeding
vaccination schedule
medical aid
development standards
advice and guidance to parents
In the section "Tests and transcriptions" there are norms of indicators for tests of blood. All these are also available offline.
The application Boky – Baby Diary is also a mobile diary of child development from the first days of life. Parents record the parameters of their child's physical development.
For example, height, weight, body temperature, head circumference. The application Boky – Baby Diary builds cute charts and graphs. In a systematized form, data on vaccinations, medications and much more are presented.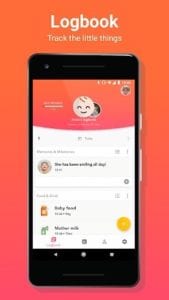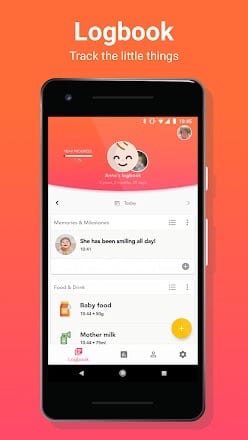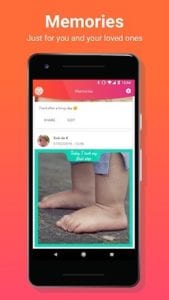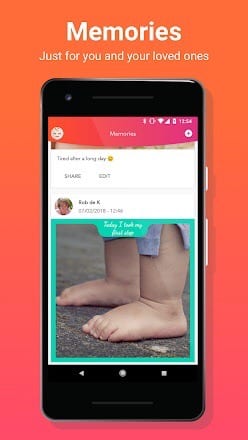 You can attach photos to your diary entries.
11. KIDOZ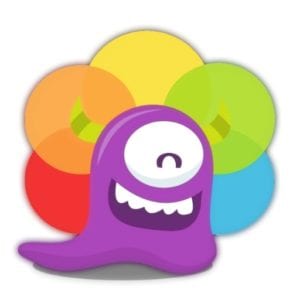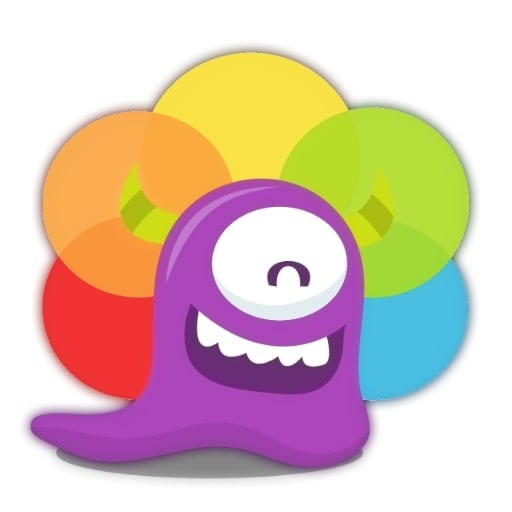 The KIDOZ application combines the functions of parental control and entertainment service.
On the one hand, the app allows parents to restrict their child's access to unwanted apps on the phone or tablet.
Calls, in-game shopping, installation of apps are blocked while a child uses the device. KIDOZ allows you to limit the time of using the device as well.
But, the application has its own store of educational games and multimedia content. All content is checked.
Thus, parents can rest assured that their children will not face anything forbidden.
Besides, the application KIDOZ turns two smartphones or tablets into a baby track. It allows parents to check their baby in real-time from a parent device.
You will also be able to talk to him and turn on the lullaby on the baby's device. The application KIDOZ will detect that the baby is awake by a set of parameters and notify the parents.
You can check four children, the number of parental devices is unlimited.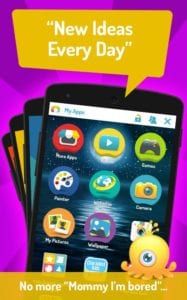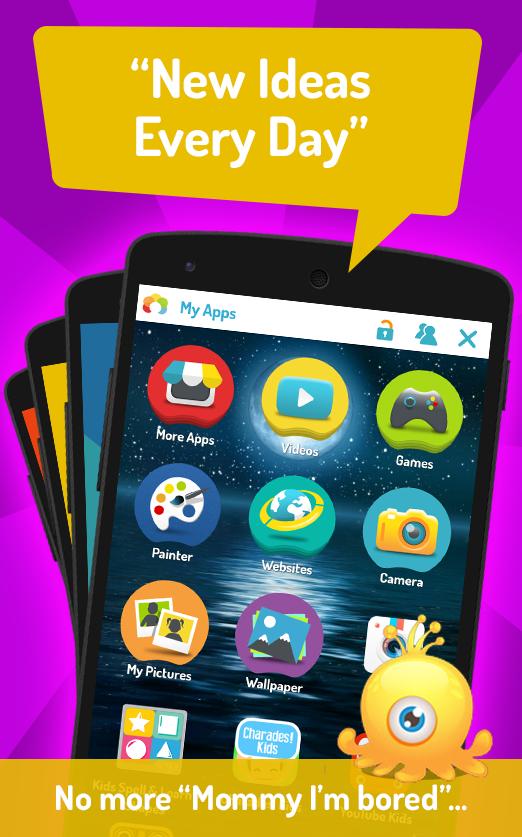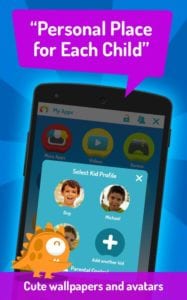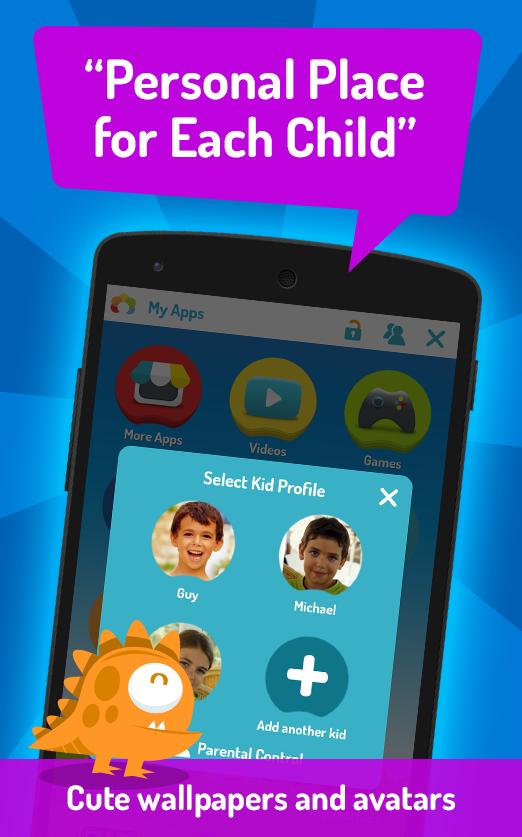 There are five video quality levels for networks with different data rates.


You may also like: Kids Place app review