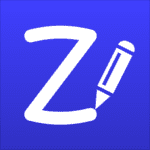 ZoomNotes is an advanced note-taking utility with a huge zoom range. This is the best solution for working with the stylus. There is a lot of well-implemented functionality (ruler for straight lines, arrows, etc.). Unlike competitors, touching hands does not interfere.
The program is ideal for developing plans, flowcharts, sketches, and so on. Replaces a huge sheet for drawing, a bunch of colored pencils and an eraser.
You can create handwritten notes on virtual paper, create images, Word documents, PDF files, PowerPoint documents (via Google Drive). The program has the ability to synchronize all created documents between your apple devices.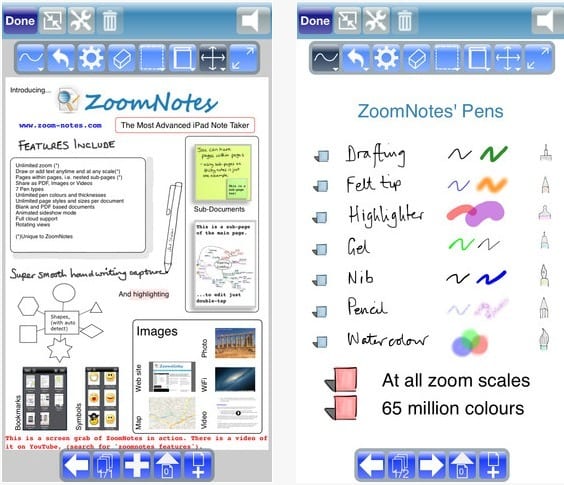 The program is sharpened to work with a stylus, emphasizing all its advantages in work. The uniqueness of the program is that it allows you to combine different notes into a single space. Linked objects can be from different documents and will work on the basis of footnotes.
To employ the program, you can use any capacitive stylus, as well as various electronic pens, including Apple Pencil.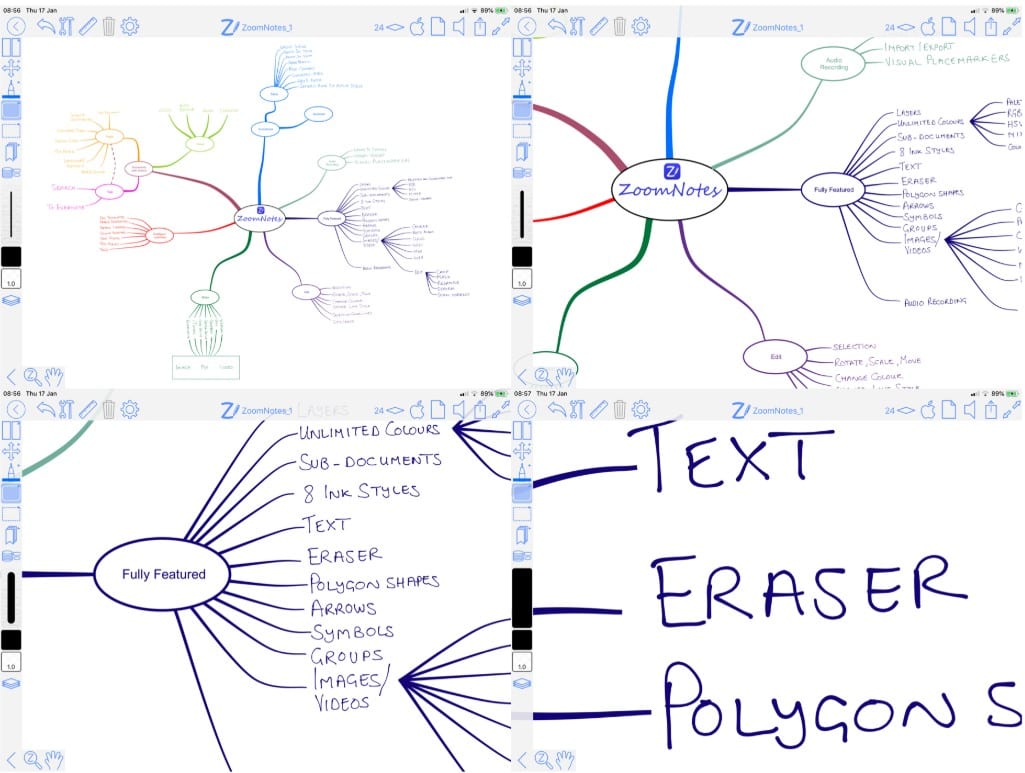 Other interesting features:
The program offers you a choice of 8 types of pen, including gel, pen, pencil, watercolor brush with different thicknesses.
The program supports page-in-page function. With it, you can create hierarchical files. Alternatively, insert PDF files as sub-pages, as well as import pages from other documents.
You can create bookmarks to quickly return to the desired location in the file. And animated features let you create videos from your documents.
You can also create links between pages and documents, which simplifies working with files.
Simultaneous viewing of two documents at once.
Create notifications in your calendar with a link to a document in ZoomNotes.
The ability to scale documents, including rotated views.
Convenient paper typesetting.
An unlimited digital palette for creativity and color mixing.
The program allows you to draw the correct shapes and arrows.
Fully customizable library of reusable shapes and images.
The ability to work with images and photos in documents. Their loading, cropping, transparency settings, and many other settings.
The text has many spectra, sizes, colors and fills.
A unique opportunity to load audio files into a document and work with them.
You can share any of your documents through mail, iTunes, Dropbox, Twitter and Evernote, Airdrop, iCloud Drive and Open in.
You can use the application to work on projectors and play presentations and so on.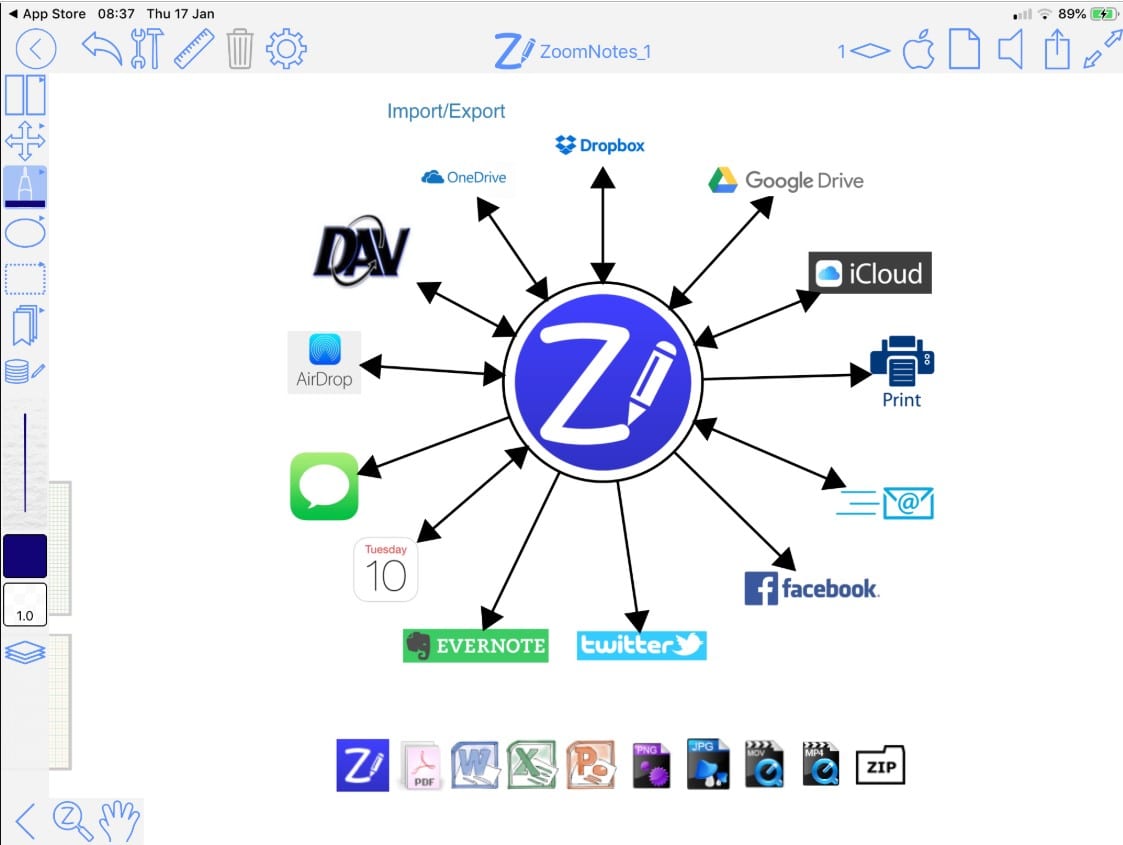 ZoomNotes application is a simple and easy-to-use utility with which you can not only record and save all your ideas, tasks (important information, lists) but also truly create … It certainly deserves to be installed on your device.
You may also like:

 8 Best caligraphy apps for Android & iOS