Everyone is interested in trying on different images. For example, in old age, when changing sex and so on. Answers to all these questions can be obtained with the best apps that make you look older.
Find in this list the most convenient application for you and see how you will look in the future.
1. FaceApp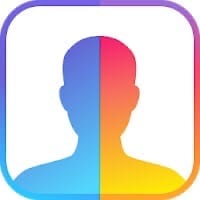 FaceApp is an exciting application that performs curious manipulations with portraits of people.
With its help, you can easily turn a nerd into a funny man, a young man into an old man, and a man into a woman. Or vice versa.
After starting the app you will need to take a picture or choose one of the portraits available in the gallery.
After loading the image, you can only click on the filters presented in the form of smileys and enjoy the result. And it's just perfect.
But it's not all about smiles. Not less successfully the program copes with operations of aging and sex change.
The secret lies in the fact that the system of artificial intelligence is used to change the images. It is she who analyzes the photo and skillfully applies to it the effects you have chosen.
You will want to share your portraits with friends. To do this, the app FaceApp allows you to publish portraits and collages to Facebook and Instagram. You can also save the file to your smartphone gallery.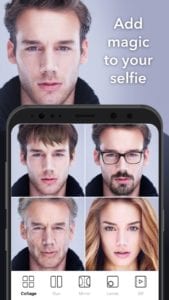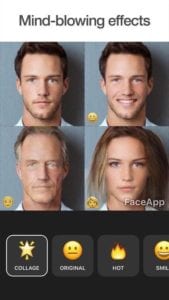 The application is distributed free of charge and does not contain advertising. Install, experiment and don't forget to share the results with your friends.
You may also like: 9 Best apps to change eye color (Android & iOS)
2. Make Me Old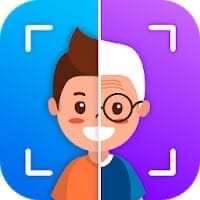 The Make Me Old app will make you a brutal old man. It increases the eyes of girls, brightens the skin and adds only small wrinkles.
The essence of the application is that you can edit your face. But the most interesting thing is, you can see yourself or your loved ones, how we will look in the future.
The effect is amazing, very realistic. The application Make Me Old can be called a mini editor.
You can add a brutal gray beard, tweak his eyebrows and make his eyes more expressive. In the case of girls, this filter increases the eyes, brightens the skin.
It also adds only small wrinkles, as if trying to hide an impressive age.
In addition to the effect of "aging" in this application, there are other filters. For example, you can add a smile to the photo or use the "rejuvenation" effect.
The appropriate filter will smooth out wrinkles and add more blush. You can also use it to change sex.
The interface of the application Make Me Old is beautiful and convenient, nothing complicated. Besides, you can take a picture and edit a new photo.
It is also possible to choose any suitable photo and see it. In addition to the aging function, you can also rejuvenate.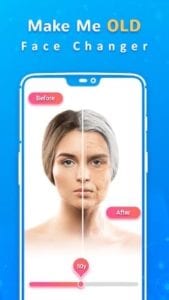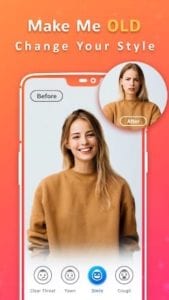 You can also play with a smile, beard, hairstyles, makeup and much more.
3. AgingBooth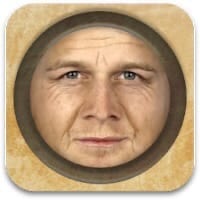 AgingBooth is a fun app that performs any kind of manipulation of people's portraits.
With its help, you can turn a woman into a man and vice versa, to age a young guy and much more.
The most remarkable thing is that the app is a practical ideal replacement of faces. It has a very realistic final display.
But, if the face is asymmetrical or the hair closes at least one eye or your smile, there will be schools in the end.
So try to photograph yourself evenly, without emotion and remove the hair from your face. Then the result will be correct and the restructuring will be successful.
To start manipulating, make selfies or choose one of the available photos.
The next step is simple. Select the desired replacement option and save by clicking the arrow in the right corner. Or post to social networks by clicking on the Facebook or Instagram icons.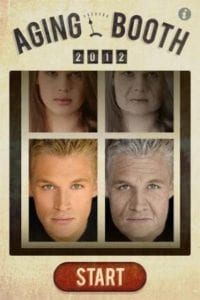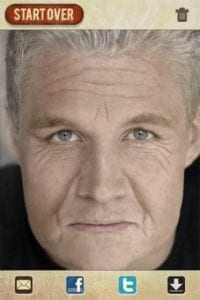 According to the description of the app AgingBooth, artificial intelligence is used to transform the face. Some "smart" filter defines the features of your face and highlights them accordingly.
4. Old face – make me old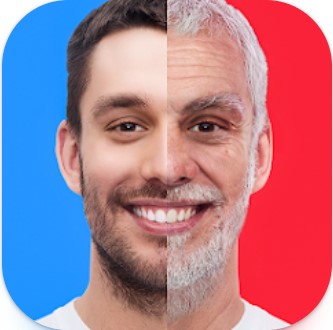 Old face – make me old app blurs the boundaries between generations.
It shows that visual transformation is just an external change. The person in the picture is the same person – you don't lose yourself.
The photo editor allows you to conduct a series of experiments with any portrait photo. For example, to add a smile, to become prettier, to grow old for several decades, but, to rejuvenate.
Also in this application is the ability to turn men into women, and women – into men.
Thanks to this application you will make a virtual trip in time. You can make an image on your own and others' portrait photos for several years.
In addition, you can draw on images or add different stickers to decorate your photos.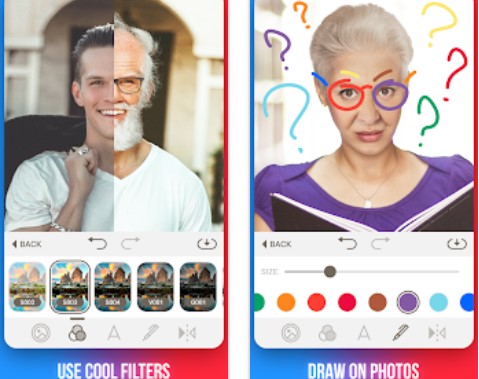 Take a picture taken by a phone camera, or select an image from the gallery and mark the main points of "aging" on the face
5. Oldify™ – Grow Old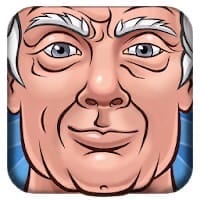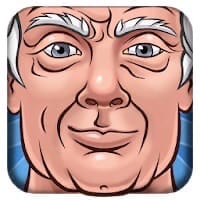 With the Oldify™ – Grow Old app, you can create an entire photo album of "aged" people.
In portrait photos, you need to mark the main points of "aging" on the face. You will then be able to view your old faces with a slideshow.
Besides, you can bring your photomontage to life with the help of animation. Your portrait will be able to move and even wink in your old age.
The app Oldify™ – Grow Old has a funny trick. Having shaken up the phone, change the present image on the same, but aged for 50 years.
The finished results can be saved in the gallery of your mobile device if necessary. In the app, photomontages are saved near to originals in the app gallery.
You can share photos with friends on social networks through the program itself.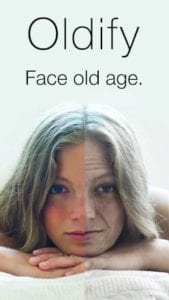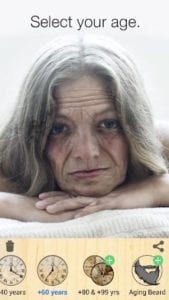 In addition to the aging face, there are other interesting chips here. For example, you can say a small text. Then you will receive a record of your "aged" voice, corresponding to the image.


6. Make me old Face changer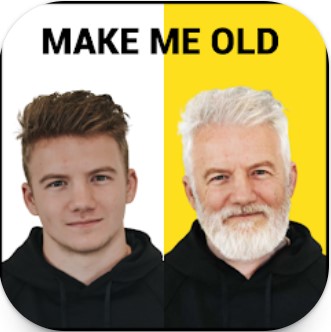 Make me old Face changer application allows you to turn a normal photo into an image of an old person.
There are plenty of settings, features, and tools to create and process photos.
First, select a photo from your phone's gallery. You also may create a photo using an app's camera
Another advantage of the app is that you get the photo instantly. This is nice that you don't need to spend a lot of time. In addition, you can save the completed photo with the aging effect to your device or send it to a friend.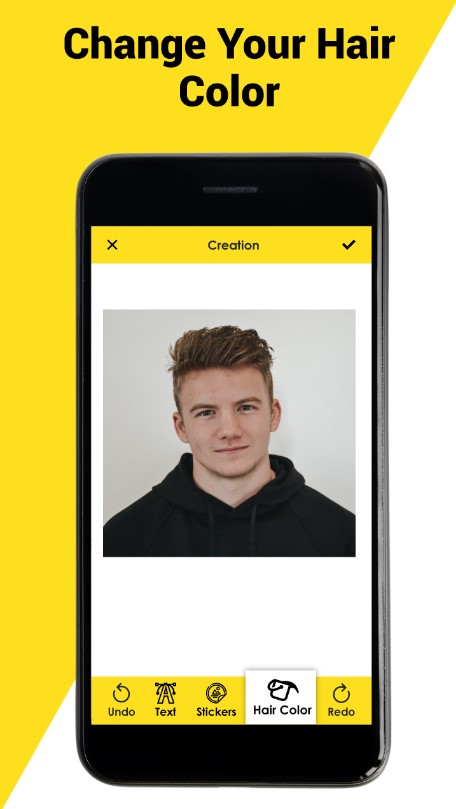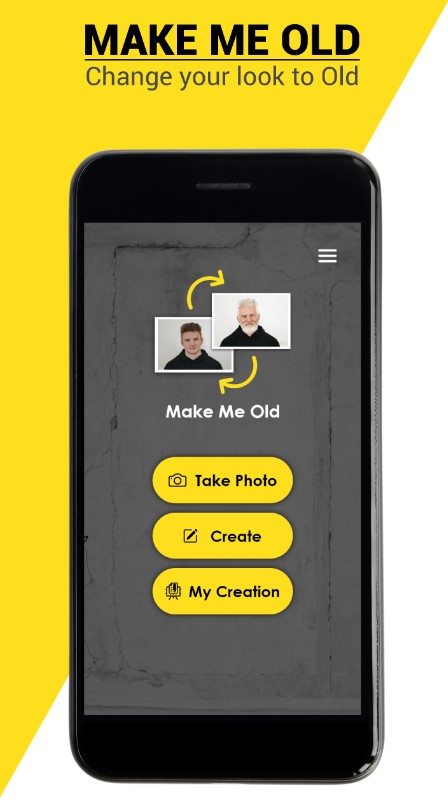 So, it's a fun tool that quickly and effectively shows you how you can look in the future.
7. Old My Face – Old Age Photo Maker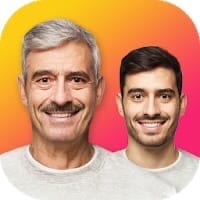 The Old My Face – Old Age Photo Maker app allows you to change the photo, age the face of a person in the photo.
Add animation to it, create a collage of several photos.
After installation, a working window opens with the menu. Here are the photo buttons, collage, and a camera.
Select a photo from your mobile device gallery or use the camera.
In the menu, you can adjust each of the settings by sliding the slider on the scale. Use the center arrow to do this.
Compare the previous and the next processing results by clicking on the button on the right.
Use the effects from the menu. Then click the "Save" button.
In this application, it is possible to blur the background. To do this, adjust the degree of blur, the diameter of the circle of the non-detached part and linear blur.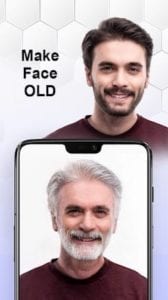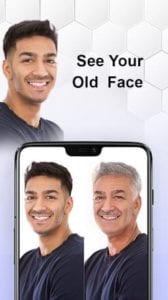 The result can be immediately shared in social networks. To do this, you need to let in the application using your account.
8. Relax – Age Magic & Meditation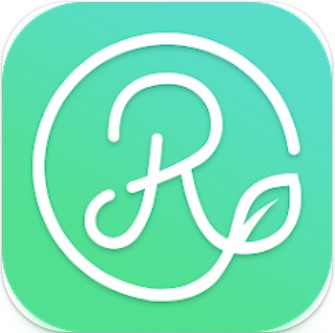 Relax app allows you to create aging pictures.
Select a photo using the menu. In the application, it is possible to quickly share the result.
The selected photo can be cropped or rotated by clicking on one of the menu items.
Using this application, you can also get spectacular pictures with different effects. There are a lot of them. The most popular ones today are those that make you young, old, or even able to change your sex.
Features of the application Relax:
unique opportunities that are implemented at a high level
a very simple interface that will prevent confusion when using
This free application will help you to have fun in a very unusual way or joke about your friends.
9. FaceLab Face Aging Gender Swap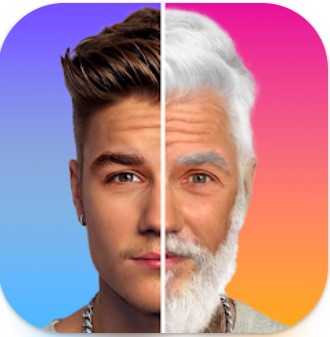 FaceLab is a photo-processing app. It uses neural network analysis and intelligence to make changes to your appearance.
Launch the camera for the selfies or find a suitable photo in your files.
Open the photo, and select the Age option at the bottom of the application menu.
Use the Old tool to make your face look artificially old. Save the result.
And besides, there are many other features. For example, here you can see what you would look like if you were a cartoon character.
Once the image is taken and saved, you can proceed to publication. Upload your image in the future to Instagram, Facebook, Twitter, or any other service you want.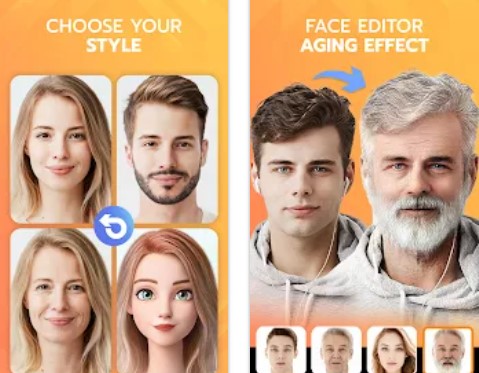 In addition to aging, the app Age Face Maker App Make me Old knows how to change hair color, hairstyle, beard, add glasses and tattoos. It can also apply various filters.
10. Old Me-Test Master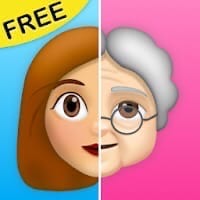 In the Old Me-Test Master app, you can make a man old or, but, rejuvenate a man, as well as turn a man into a woman and vice versa.
It is very convenient if you decide to change the sex or make a plastic surgery at leisure.
This is a great way to spend time, estimating different scenarios of their lives.
Below there are three most frequently used effects. As well as a gallery with a photo from which you can choose the ready-made photo.
In the settings, you can cancel saving the original photo, add a filter icon to a large photo or collages. By the way, it is possible to process a group photo.
This application gives you access to:
Several specific filters
Ability to process different faces in one image
The opportunity to share the results on social media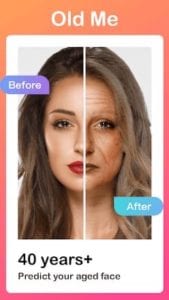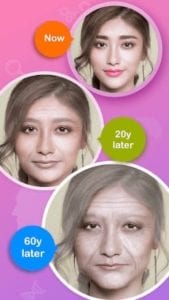 This free app will help you lie back and surprise your friends by making your face look old in the photo of your choice.
11. Old Face & Daily Horoscope -Face Aging & Palm Scan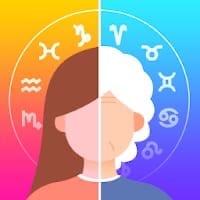 Old Face & Daily Horoscope -Face Aging & Palm Scan is an application that is a photo processing tool.
Its features are very exclusive. Finding something like this will be very difficult.
When you run the app Old Face & Daily Horoscope -Face Aging & Palm Scan, you need to take a picture of yourself or upload a picture you've already taken. If anything, you may have to redo it.
To create the desired effect, choose what you want to do. For example, grow old, rejuvenate, or change the floor.
Then click on the one big button on the main application window. The photo is processed in 3-5 seconds. The resulting photo is quite consistent with "reality".
When you look closely at it, you can see that it is an imitation.
I am glad that the unsightly or bad effect can be removed, and all the main options are available free of charge.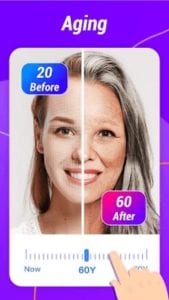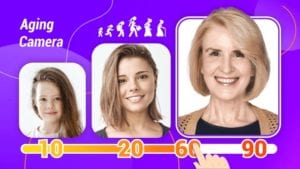 All this can be added to the collage and put into Instagram. If you are very sad in the photo, you can also make an artificial smile.
12. Future Self – Old Age Filter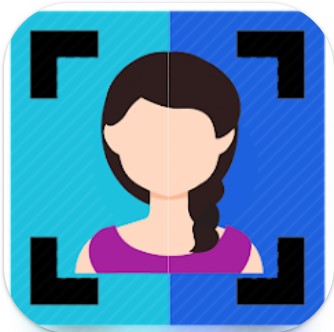 In the Future Self-Old Age Filter app, you can create unique selfies.
Age your face with the help of special neural technologies built into the program.
Also, you can see how your zodiac sign affects you. In addition, there is a personal horoscope that will tell you more about your personality and destiny.
The app Future Self-Old Age Filter contains a large collection of filters and many extra effects. They will improve the quality of your photo.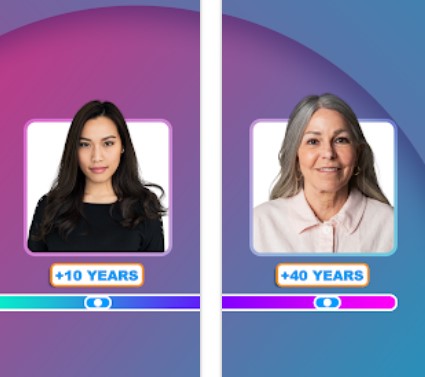 Girls can apply evening makeup to their faces or try on a new lipstick color.
13. Magic Age Face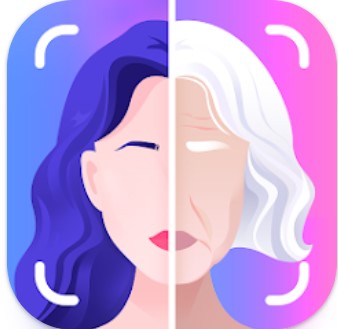 The Magic Age Face app will allow you to see how you will look after many years.
It will add grey hair, and wrinkles to your forehead and even change the shape of your face. Everything looks very realistic and plausible.
You can achieve the desired effect with a few simple steps. First, upload your ready-made photo of your phone's gallery.
You can also take a new photo with the built-in camera. Then apply the aging effect and enjoy the result.
Also in this application, you can edit the finished image. This is especially useful if you want to share your photo with your friends on social networks.
Here you can apply various filters, crop the photo and even add interesting stickers.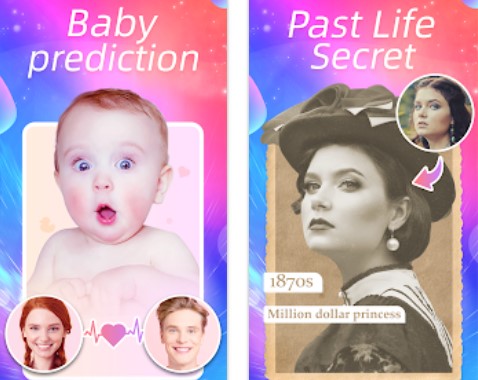 Also in this application, you can rejuvenate yourself or add various emotions.
You may also like: 11 Free apps to cartoon yourself on Android & iOS