Do you remember how satisfying it was to color drawings in coloring books in childhood? Well, they are great alternatives for adults – paintings by numbers. These ready-to-use sets with canvasses and paints are extremely popular at the moment. Nevertheless, if you are obsessed with such a type of painting, we highly recommend you to install a Color By Number Game instead.
There are tons of before-mentioned games on the App Store and Google Play. However, it wasn't difficult to find the best of them. Our review includes the champions in this category. By following the links, you will have an opportunity to install the game you like and feel yourself a professional artist. What is more, these applications are awesome time-killers.
1. Happy Color™ – Color by Number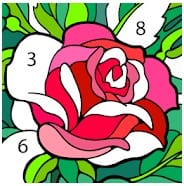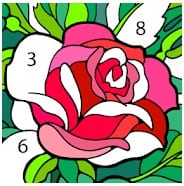 One of the most well-known color-by-number games is called Happy Color™. Let's find out why it is so top-rated.
After installing the game, you will have access to a digital canvas to color. You will need to choose the color of a particular number to color a particular area. As you can see, the principle is so similar to painting in real life. Why does coloring in a game much better?
The answer is the number of pictures available for coloring. Believe it or not, the app offers more than 4000 of them. For your convenience, they will be divided into categories (Animals, Places, Hobbies, Flowers). In their turn, some of them will be split up in subcategories. This makes the navigation perfect.
Talking about details, by zooming, a picture in and out you will feel the absolute convenience in coloring. Also, it will be the hints that help you to notice an area with this or that color in case you stuck.
Apart from major themes, you can also try yourself in coloring mosaic, mandala, flowers, and other patterns.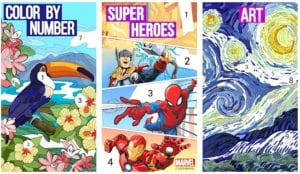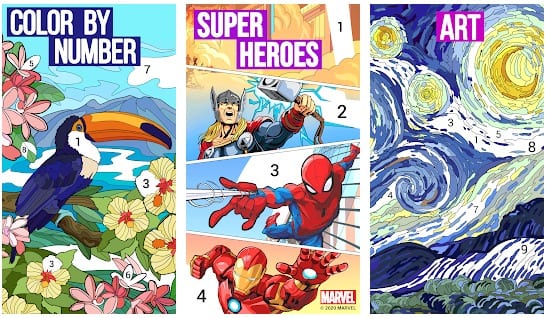 2. ColorPlanet: Oil Painting Color by Number Free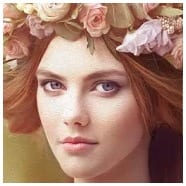 If you are searching for a game with the most realistic paintings ever, the ColorPlanet will be extremely appropriate for you. Apart from this, there are many other features that can surprise you for sure.
First of all, the paintings will look so life-like because of the shaded borders. That's why as a result, they will have an oil paint effect. It is one of the game's cool peculiarities.
You will have a chance to explore all the paintings divided into categories. The choice of paintings is also something to admire.
As for more exclusive features, the app is capable of transforming any image into a canvas with numbers to be colored. Thus, you will be able to upload any photo, color it by yourself, and share it via social media. This feature will make your content so creative.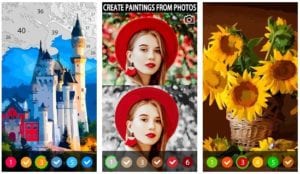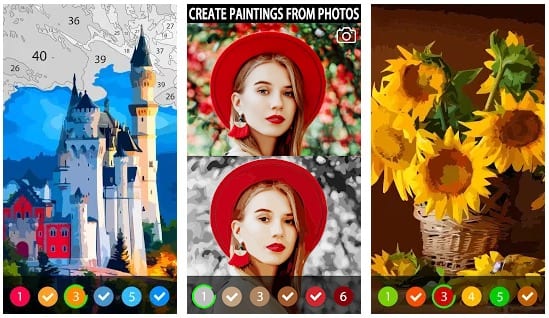 3. Tap Color- Color by Number Art Coloring Game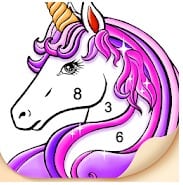 The next app that we find worthy to install is Tap Color. Within several taps only, you will have a chance to create a masterpiece.
As usual, you will have a great collection of canvasses with numbers at your fingertips. In this case, there will be more than 5 000 of them. Isn't it a dream?
The paintings will be grouped into categories such as animals, flowers, mandalas, hearts, city sights, landscapes, etc. That seems quite good.
When you finish coloring, you will be able to share a ready painting directly from the app. It is an excellent way to make your friends admire you.
Apart from this, the app supports hints that show you the numbers you miss. However, it will become available after watching an extra ad.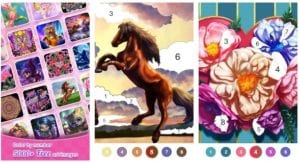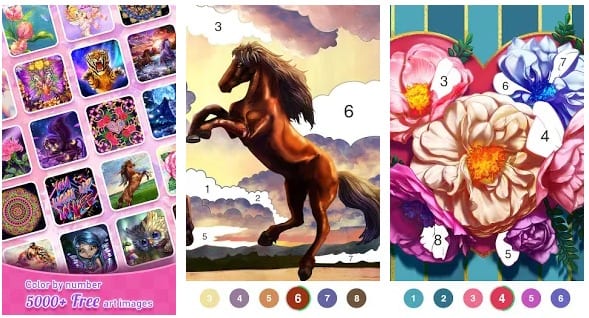 4. Colorify: Free Coloring Book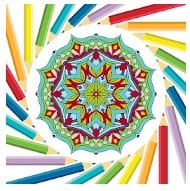 If you find coloring detailed paintings appealing, we highly recommend you Colorify. The thing is that it has canvasses with Floral, Mandala, Oriental patterns, and so on.
In this case, there won't be any numbers at the painting. So you will need to turn your fantasy on and choose one of the paints to color a painting. What is more, putting a color with a gradient (radial, horizontal, vertical) will be possible, too.
Consequently, you will have a chance to color one and the same canvas with various colors to create several versions. Undoubtedly, it is a nice bonus.
As for paints, we should mention that a user can create his/her own palettes with favorite colors. It is a feature that makes the game more user-friendly.
After coloring, it will be so easy to share a painting via social media as well as save it to your phone gallery.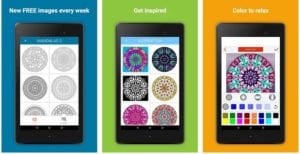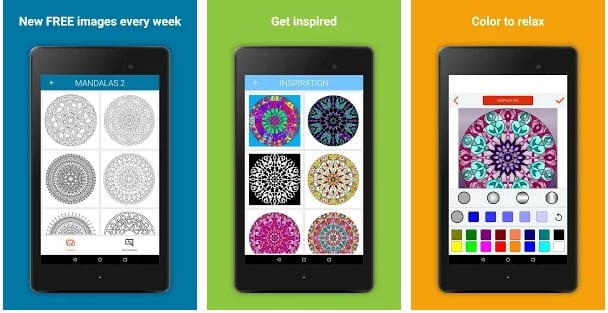 5. Color by Number: Free Coloring Games – Drawing Art
Don't you know that there is one more way to divide zones on colors – by pixels. If you want to become familiar with this type of coloring, follow the links to install Color by Number.
You will be able to color dozens of pixel-divided sketches of various themes. Do you want to color an image from your phone? No problem, just upload it in the app, get into pixels, and color. It seems that there is everything possible with this application.
Finally, the app also supports sharing the paintings with your friends across popular social platforms.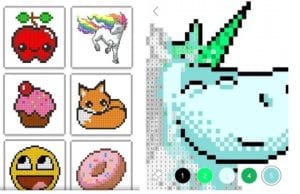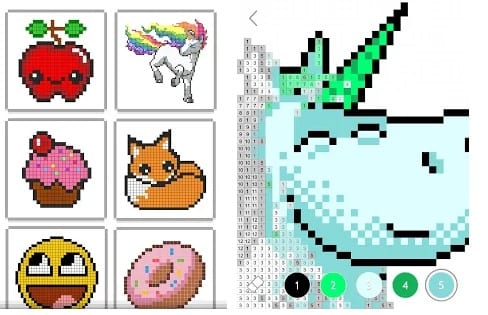 6. Colorfy: Adult Coloring Book – Free Style Color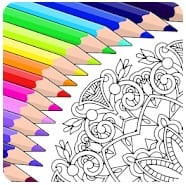 Colorfy is last, but not least app available on both platforms at once. Like the previous color-by-number games, this one will help you to relax or kill time.
Again, in this case, you will feel complete freedom for choosing the paint to color this or that area. That's why the game will become an excellent tool to develop imagination and approve yourself as a creative personality. What is more, recoloring sketches, again and again, will be also possible.
Talking about additional distinguishing features, the app allows its users to create mandalas by themselves. Having basic figures, lines, and shapes at your fingertips will make the process of drawing much easier. After that, you will be able to color this very mandala, which is so cool.
If you have questions on the number of sketches, there are not so many of them. Nevertheless, the content is regularly updated. That's why we do hope that the choice of paintings will become wider.
As one more bonus to compensate for the poor collection of sketches, the app can be supremely used without an internet connection. So it is a great thing to do when you are along the way.
Lastly, the app has a friendly community to join. With this option, you will have a chance to view the paintings of other users to get some inspiration. Otherwise, you can also become a muse by presenting your artworks to the audience.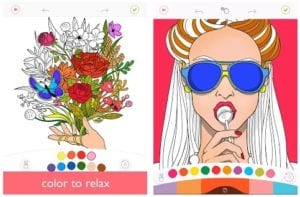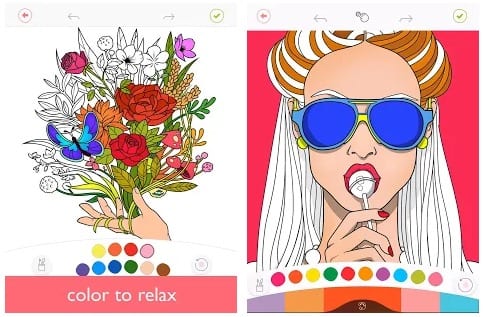 How do you feel about installing an app that shows what art picture do you look like? We guess that sounds so appealing. If you think so, follow the link.
7. Tap Color Lite – Free Paint by Number for Adults
Tap Color Lite is definitely the best color-by-numbers game from Google Play. What is the key to the game's success?
First of all, the number of sketches to color is almost endless. Moreover, the paintings are thoroughly detailed, which requires more time to complete. So coloring with the game will become your daily ritual.
What makes the navigation so good is the grouping the paintings into categories. Animals, flowers, mandalas, characters, and many other sections will be available for you 24/7.
There is more to come. The app also includes animated paintings. It is too marvelous for words, so you should try this feature by yourself.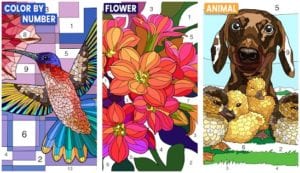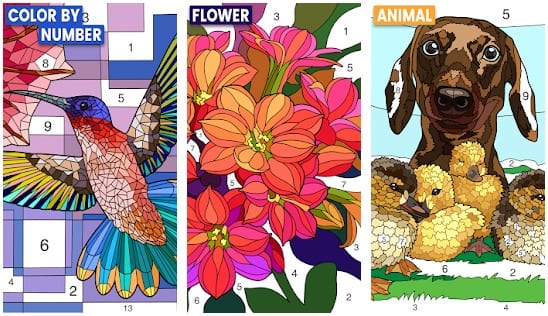 8. Colors by Number® – No.Draw®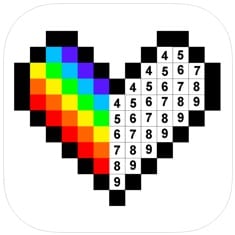 When it comes to reviewing a game for iOS only, Colors by Number® is the most top-rated one on the App Store. We hope that you'll like it.
The game is based on paintings that are divided into pixels. You will have a chance to choose paint by yourself as well as color in accordance with the numbers.
As for colors, a user can even choose a shade of this or that color. For your convenience, you will also possess such a tool as an eye-dropper. Besides, selecting the shape of a pixel will be also available. As you can see, the developers have done their best to let you customize a painting as possible.
We want you to pay special attention that many additional features (like tips) and more paintings will become available after purchasing a subscription. Nevertheless, the game is quite good by itself.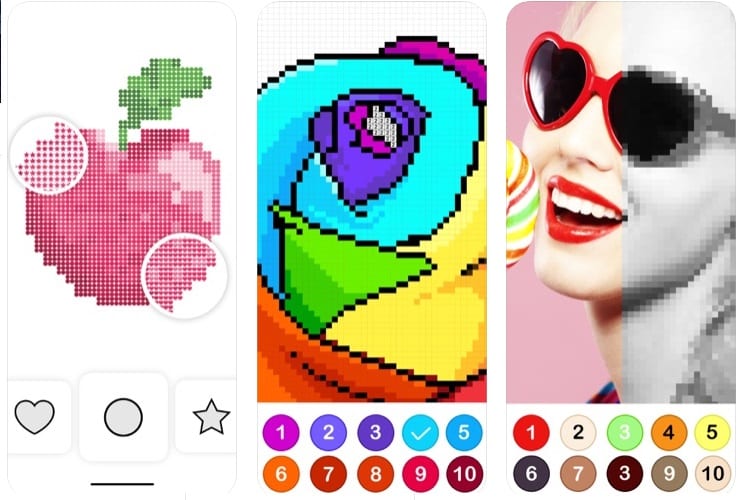 9. Color By Number For Adults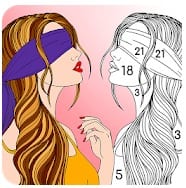 Would you like to color fairytale-like pictures? If your answer is affirmative, the Color By Number For Adults game is what you need.
The game is famous for its outstanding content of paintings to color by numbers. Whether it is a tiny dwarf house, gorgeous unicorn, amazing fable creature, or wonderful fairy, you will feel pleasure and relaxation while coloring. By the way, the number of pictures will also make you admire this nice game.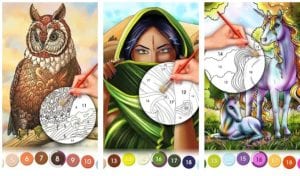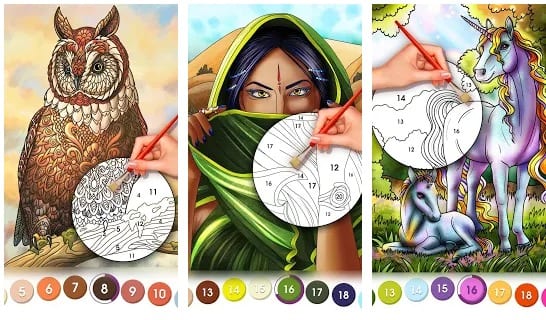 10. Pixel Art Book:Color By Number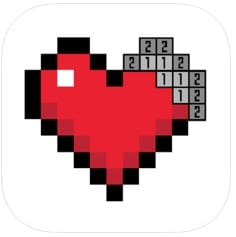 Here is a cool color-by-numbers game called Pixel Art Book.
Again, you will need to fill the pixels with paint. This process makes people so satisfied.
Then, the content of the paintings is quite diverse. For example, apart from the traditional artworks of various categories, you will have a chance to color emojis. Moreover, uploading an image from a photo, get them into pixels, and color will be possible with this app. It is the feature that is so appreciated by users from all over the world.
As for tech details, the app will provide you with several tools to find the uncolored blocks or paint adjacent color blocks. Moreover, you will be able to shoot a timelapse video of coloring. As a result, it can become a great content to share with your friends, relatives, and even followers on social media.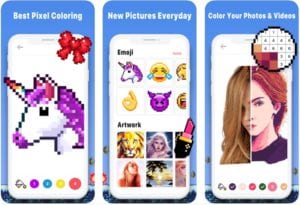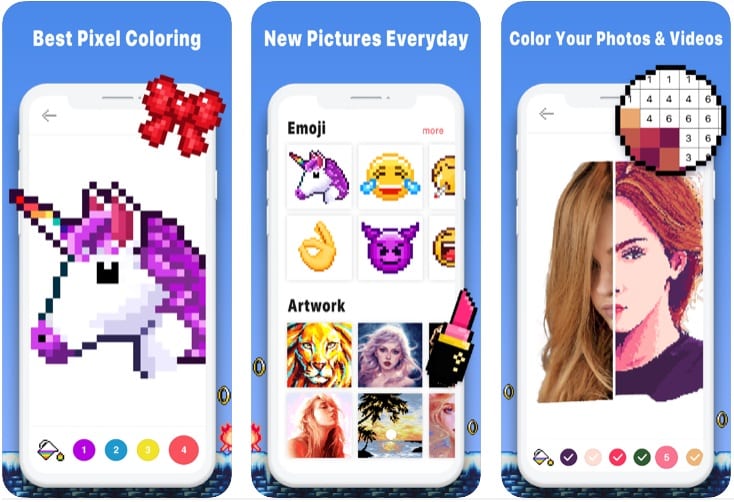 11. Coloring Book – Color by Number & Paint by Number
The basic features of the Coloring Book application are similar to the previous games. However, there is something interesting to explore.
Among all the additional advantages, we can emphasize the paintings themselves. We are sure that every person can find something to his or her taste.
As for distinguishing features, the app includes paintings of many well-known artists such as Leonardo da Vinci, Michelangelo, Vincent van Gogh, etc. Thus, within several taps, you will have a great opportunity to recreate dozens of masterpieces.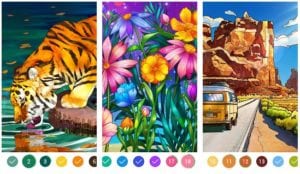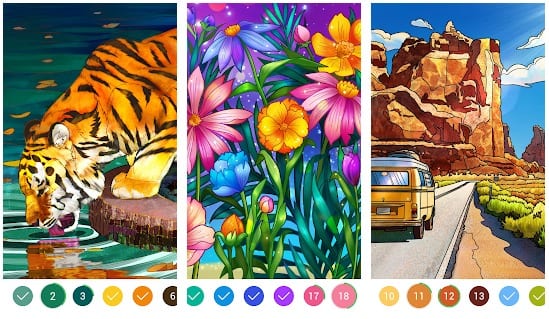 12. Pixel Art – Color by Number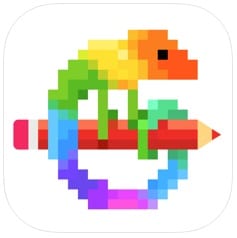 Pixel Art is one more good alternative for Apple gadgets. Though it is based on coloring pixel paintings, there is a bonus for every user of the app.
Let's start with basic features. First of all, with this app, you will be able to feel yourself an artist by coloring canvasses on various themes (Animals, Birds, Flowers, Places, and so on). What is more, the content is updated daily.
Apart from this, you will be able to try yourself in coloring 3D pixel models by numbers. Probably, it is the only app that has this feature.
In addition, the game can easily transform any image into the pixel sketch. To do that, all you need is to upload a photo to the app.
Do you want to take a video of coloring by numbers? If you do, use the pre-built game's option to shoot a timelapse and share it instantly on various platforms.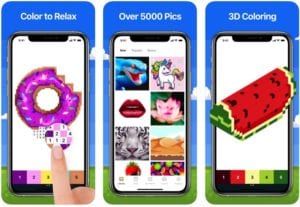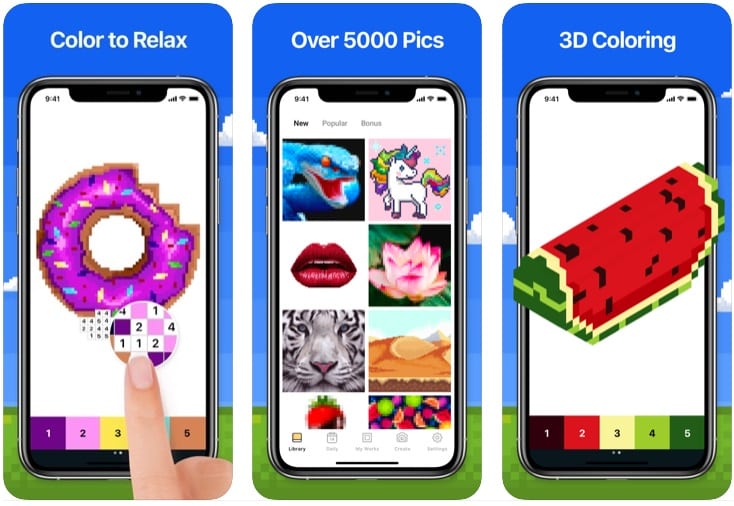 13. No.Pix – Color by Number, Pixel Art Coloring Book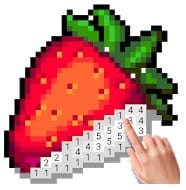 Of course, there is a similar app on Google Play. Its name is No.Pix.
All the pictures to be colored are divided into pixels. Gradually, pixel by pixel, you will need to recreate a painting. By the way, they are quite varied in content. The number of them will surprise you, too (3000+). Furthermore, some of them represent the exact copies of the paintings created by famous artists. However, in case you need more, upload any image and color it by numbers as well.
The game is perfectly adapted for coloring on a gadget. Thus, you will be able to use various tools that simplify the process of coloring. Also, long pressing will allow you to paint the same number of cells continuously. Finally, zooming in and out will be always possible.
The app supports taking a timelapse video of a color-by-number process. All the content can be easily shared across social media platforms.
Finally, every work should be awarded. That's why, whatever your skill or level, you will be praised by the game for achievements.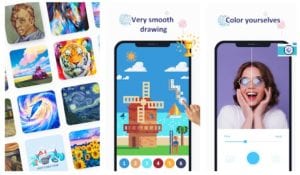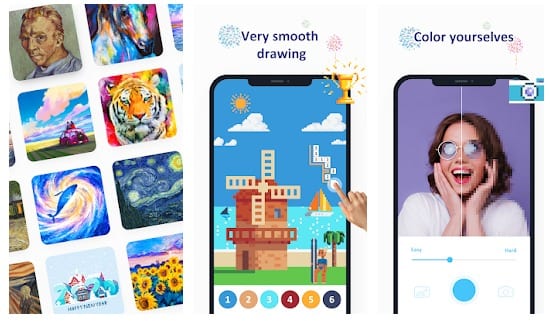 14. Colorme: Coloring Book for Adults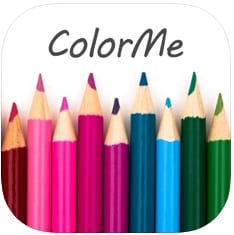 If you want something without pixels from the App Store, we recommend the Colorme game.
This digital color book represents a collection of almost 150 illustrations. You will have a chance to choose the colors freely. Step by step, fill the areas with colors to make them as bright as possible.
In the app, you will find sketches of various categories that are so easy to color. On the whole, the user interface will be extremely simple. At the same time, the game includes additional features such as sharing colored paintings across social media.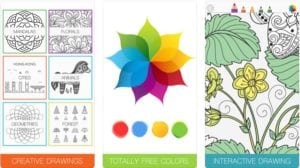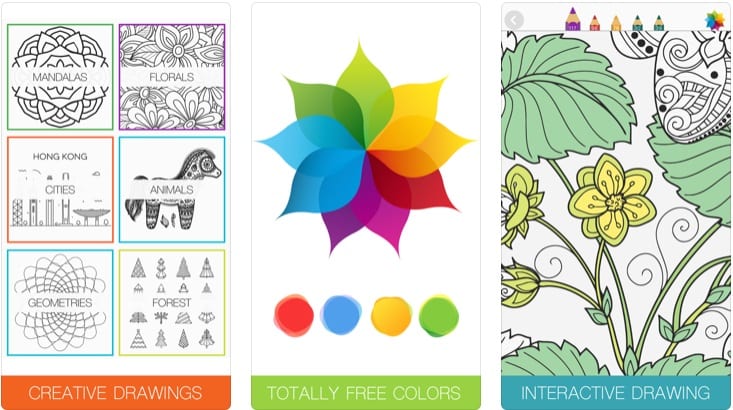 You may also like: 15 Best hidden object games for Android