Nowadays online shopping becomes more popular than in-store shopping. It is replacing real shopping. A lot of people choose to buy things online. Any business must take the form of buying and selling on the Internet. But what if you do not have knowledge of programming, and you don't want to spend money on specialists? There is an exit!
You may also like the speed dialing apps for your smartphone. Get productive everywhere.
DA-OrderForm is a program for creating HTML forms for selling your products on the Internet. No special knowledge of HTML is required. The program is a classic software design. The first thing that catches your eye is the main menu with tables for filling.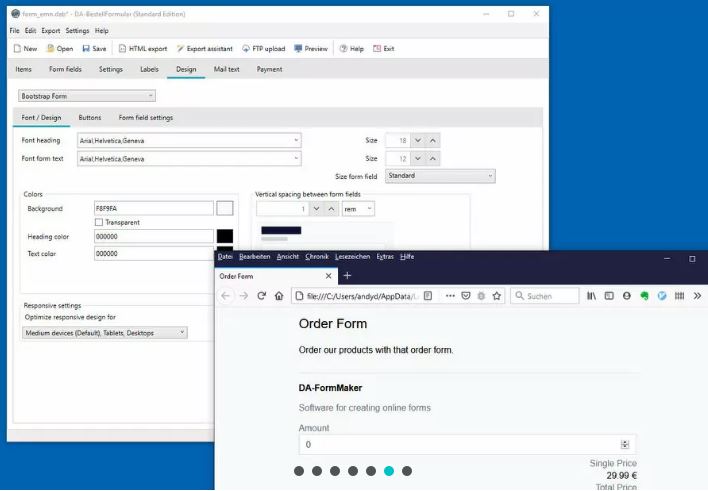 In the upper control panel, there are sections such as "New", "Open", "Save", "HTML export", "Export assistant", "FTP upload", "Preview", "Help", "Exit". In the working environment, which is located in the center of the screen, you can see the columns with the name "Type", "Label", "Mandatory", "Error Message", "Name".
DA-OrderForm has a support system. Many users may have questions or problems. Compose your question and send it to the support specialists and they will definitely answer you. The developer's website will allow users to get acquainted with more detailed information and principles of work.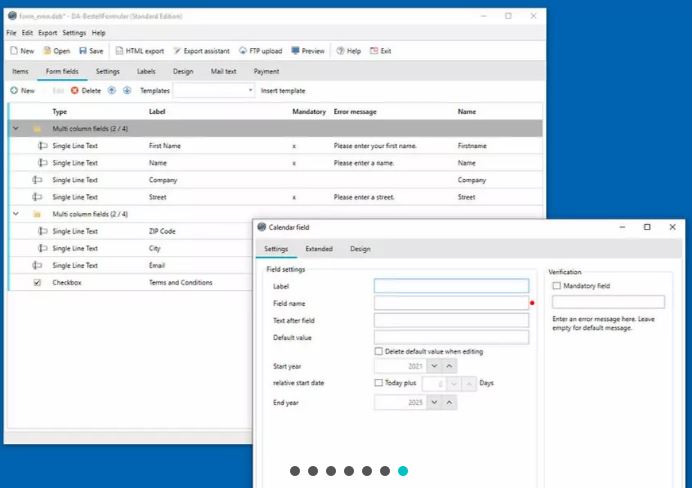 DA-OrderForm includes a simple classic design, intuitive interface, and easy operation that will allow users to immerse themselves in the work environment and discover important moments.
The program has a wide range of functions. For example, the user can customize the colors, margins, elements, and parameters of the order form in the software. Add your forms to the home page using the new Export Wizard. You can customize specific parameters for each item.
Check also the home inventory apps to get the documents about what you have in your house.
In general, DA-OrderForm will be your faithful assistant in creating HTML forms for selling your products on the Internet. Wide functionality will help the user achieve the desired results. Moreover, there is the additional protection of the order form from spam using captcha.