Being vegan is something trendy today so there are lots of sources and apps that praise the began the diet. What is more, there are thousands and thousands of apps about vegan meal recipes and you might be wondering which one is really worth your attention. We can recommend Fivesec Health – a really cool vegan recipes app.
You may also like: 7 Cool apps that make you look skinny
The app contains a collection of recipes by a famous Instagram blogger @fivesechealth. Even if you're not familiar with her, you should try one of the recipes suggested – you will be surprised how easy are they to cook and that the vegan food can be delicious as well.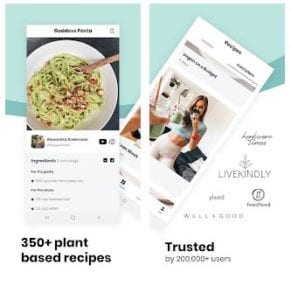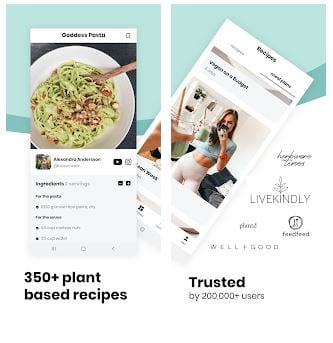 And for all the followers this app will be a true present where they can learn in detail all the recipes that they saw before on Instagram. What is more, Fivesec Health will be a great discovery not only to those who stick to the vegan diet – but for everyone who wants to explore new delicious meals. So, Fivesec Health is universal in this sense.
On the main screen, you will see a colorful picture of the app creator and four sections below. They say Home, Explore, Learn, and Shopping. Of course, now you are on the Home page of the app. Explore gives you a full list of the recipes and they include breakfasts, lunches, dinners, and desserts.
Each recipe is accompanied by a gorgeous picture, ingredients, and step-by-step cooking instructions. Also below them, you will see micronutrients and calories per portion. There are also meal plans that you can choose from according to your goals.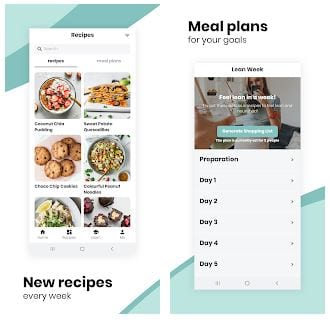 Learn is all about the value of different nutrients and which foods contain them. It will help you to keep balance and stay healthy.
Plus, you will never get bored with this app because the database of recipes is constantly updated – new recipes are added every week. Another remarkable feature of the app is its beautifully designed interface which is a pleasant bonus when you use the app.
You may also like: 11 Best zombie tower defence games for Android & iOS
All in all, Fivesec Health is that kind of vegan recipes app that will be suitable for everyone. There are so many delicious and effortless-to-cook recipes so you won't get enough of using this app.