Diabetes, or a predisposition to it, means that you have to build a special lifestyle. And the complexity is not so much about nutrition and medication as about attention, focus, and control. Fortunately, with the forDiabetes App, you can easily organize your schedule and lead your normal life without any inconvenience.
The application is an organizer in ten languages for complete accounting and planning of medication and food intake, physical activity, and measured indicators of your health.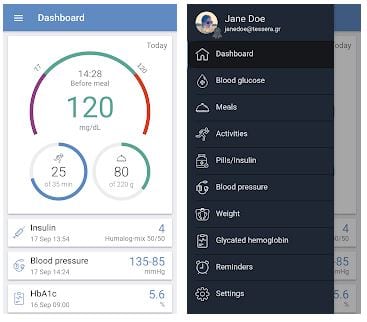 It requires registration, and you can create a separate account, but you can use one from Gmail or Facebook. You must enter your parameters: – weight, age, type of disease. All options are considered, including pre-diabetes and pregnancy diabetes. You can choose the units of measure.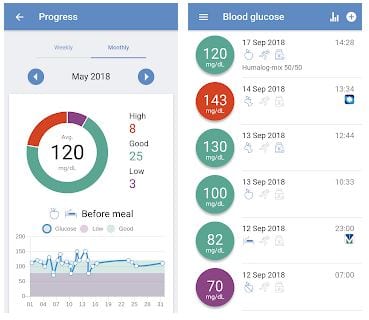 The application will plan the daily carbohydrate intake limits and the recommended activity level, based on the entered data. But if, for example, your doctor prescribed other ones for you, you can readjust them easily.
After that, do not forget to record all your meals and medications, sugar measurements, blood pressure, and weight.
The application also operates with measurements of glycated hemoglobin, glucose, and some more.
All data of the day and statistics are displayed in nice and clear charts.
You can customize the reminders you want and set goals for yourself for glucose, activities, and carbs.
It is not necessary to enter data manually. The app can be easily synchronized via Bluetooth and NFC with the most popular blood glucose meters and other fitness apps. In the News section, you can find the latest information from the scientific community on everything related to diabetes.
The application has a nice design and a simple, clear menu. In the FAQ section, the technical team provided the most detailed information about the operation in the application. There is also a Search field. Perfect health is an elusive myth, but this app makes life easier and more organized for diabetics.