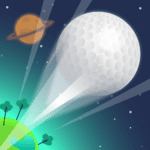 Golf Orbit is a game that will set the gamer upbeat, providing unlimited opportunities for brilliant victories and sports records.
Traditional sports simulators require a serious approach, considerable effort, and solid experience. Everything is extremely simple, affordable, and most importantly fun, which makes the colorful timekiller the most useful acquisition if you feel the need to get positive emotions.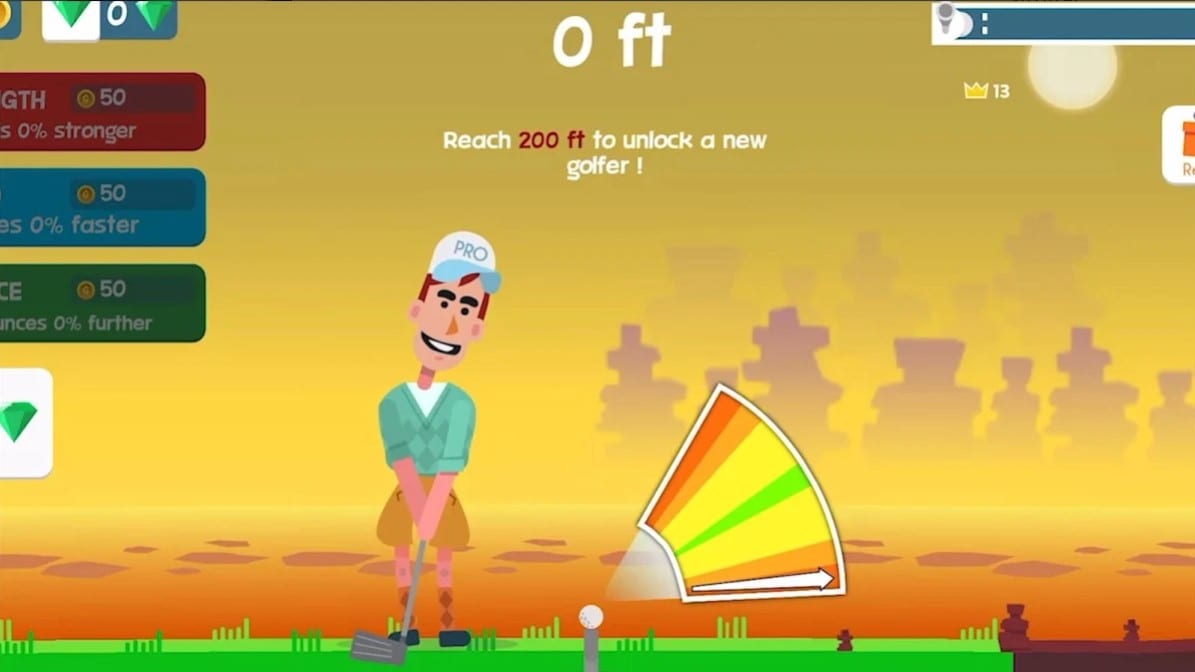 Managing the actions of virtual heroes who are depicted in a caricature style, dressed in funny costumes and stubbornly striving for victory, the gamer will demonstrate miracles of dexterity.
Golf Orbit is a virtual golf competition that, thanks to the fun concept of the game, has become very funny and dynamic. When launching the ball with an accurate hit, it is necessary to strive to overcome the maximum distance. This is the only way to earn game currency conducive to future victories.
In the application, it is possible to collect points and purchase funny costumes for your hero. To change a stick for something else, for example for a chicken leg, is unexpected, isn't it? And put your hero in the chicken is also possible and it looks very funny. Thanks to this, the game becomes much more interesting.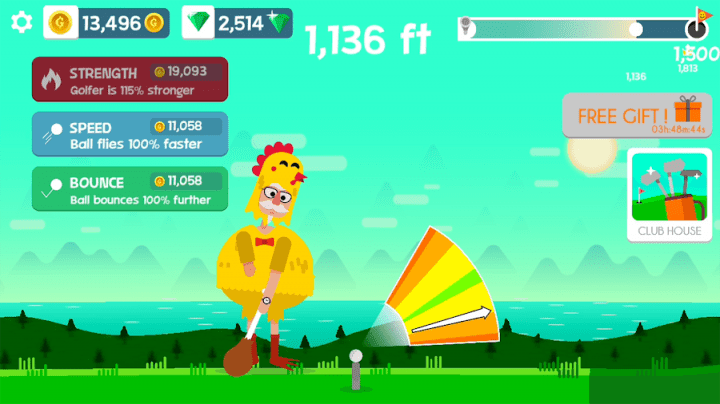 In the most successful scenario, the cartoon golfer will be able to launch the ball to another planet: such professionalism is worthy of sincere admiration. Anyone here can achieve such successes: the game promises a victory to every single-minded player.
To access the useful items necessary for victories, as well as improvements and enhancements, a mod for a lot of money is provided so that the participants manage to win the championship title.
The game is made in an unusual and nice 2D-graphics in cartoon performance, which favorably affects the mood of each candidate for victory. The application is also famous for excellent animation with special effects and modest sound effects.
Features of Golf Orbit:
Addictive gameplay.
Nice graphics.
The system of pumping the hero and the ball.
The original design of locations.
A lot of characters.
It's time to forget about difficult and exhausting training in order to achieve professional heights in sports and take up the most fun, enjoyable, dynamic competition.
Downloads: +1000000
Customers rating: [usr 4.0]

You may also like: 10 Best farm game apps for Android & iOS