Have you ever heard about double-trouble games? Do you have an awareness of what they incorporate and how they affect our life? These are the programs where the number of problems and missions will be doubled, making the situation harsher and more engaging in a particular game.
If you want even more challenging games, don't forget Best Crime Solving Games. Here you will have to solve all the riddles and punish the culprits.
1.Robbery Bob 2: Double Trouble
The famous character of this app, burglar Bob is back to complete new missions with your help and support. Sneaking around security guards, trying to avoid traps and other obstacles on his way, the robber should organize the mobster's daughter's wedding.
All of these tasks can't be completed without your total devotion to this game.
The trouble is enclosed in your character's need to complete the missions given to him alongside hiding from the guards, trying to distract them, and then following your goal. You will have more than 100 different levels of passing this game, so it won't be easy and boring. Every next one will be more complex than the former one.
You have an opportunity to dress up your character to resemble a chameleon. Trying to match the surroundings. The colors and textures by the robber's clothes aren't a light achievement; you should be attentive to details to gain what you want and successfully end up the level and go on.
By the way, the app of this game is totally free and has a mark of almost 5 stars made by more than 840 thousand users from the very beginning of this game's existence.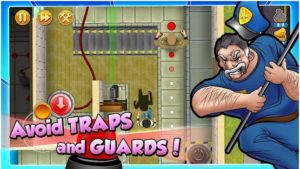 You may also like: 11 Best Idle Tapping Games
2. Memo – Double Trouble
This game has lots of features perfect for you to both train your brain and make fun of.
Simultaneously trying to find the right pictures, similar ones faster than your friends, is making your brain work more actively and concentratively than in calm and peaceful situations. But here is the actual competition between the closest people to each other.
Both are chatting with your friends and turning your brain into a Turbo mechanism, therefore helping you develop your ability to multitask. Doing diverse things at the same time is crucial in our time. This way, this app is joyful because it consists of communication with friends, socialization, and hard work.
By the way, you can call yourself as you want; every desirable nickname can be used in the game with no restrictions about what symbols can be used and other features. Your name and your photo could be whatever you are willing to use as your avatar: any ridiculous images or photos of Cats.
One more thing, the app is free of any purchases. You shouldn't waste your money to improve yourself and your internal features.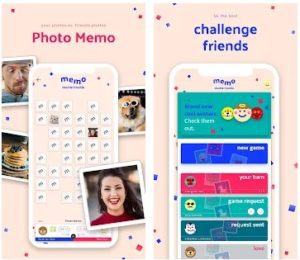 3. Double Trouble – Brain Trainin
You might have actually not been aware of it, but the double-trouble games can assist you in training your skills like the ability to multitask and divide your vision to notice the details and observe the overall image from both perspectives.
The app provides you with a need to control two things together at the same time. You can't be distracted while playing this game, so your concentration on only goals and tasks will be enhanced. It will also help you enormously in the future.
Here you need to solve all tasks in just 90 seconds.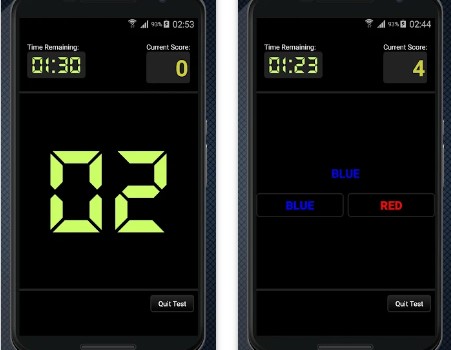 4. Double Trouble: Endless Robbery Free Running Game
This game aims to develop your ability to cope simultaneously with two problems and succeed in both. Another side of the game's offerings is trying to run away from an angry dog alongside collecting golden coins and power-ups, which can also be purchased.
The game itself has colorful HD graphics and a simple interface. You can both enjoy the appearance of the game, its vivid images, and distinctive and unique designs of places. Also, you can choose the locations by yourself: whether it would be a jungle or a mountain place.
One more feature, it's allowed to choose who will be your second and third runners. You can easily manage two characters from one device. That trains your brain and the ability to multitask.
There are also different modes provided to better suit any user. You can choose by yourself if you are fond of day, night, or rainy weather conditions; just tap on this mode and have fun.
The app is also totally free and gives you a game full of obstacles, enemies like angry dogs, and collections of coins on your way. Download the game and enjoy all the features presented in it.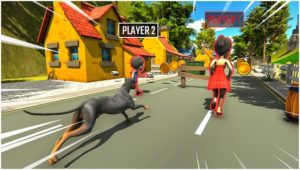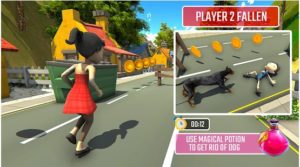 You may also like: 9 Best Low Storage Games
5. Brothers: A Tale of Two Sons
Guiding and managing the play simultaneously of two characters, brothers Naia and Naiee, is a fantastic game designed in a fairy tale.
All the interface and the overall design are created and combined in that way to make you feel like you're actually situated in a forest, trying to help them escape and complete their missions.
The game itself is based on the story of the ill father whose two sons have no other choice but to find a "Water of life" to help their father cope with the illness and survive. They have to go through a harsh path until they reach their intended goal.
This way playing simultaneously with two characters boosts your mind and makes your brain work double its current abilities, training it to work more quickly and intensively. It is helpful for yourself as it makes you more intelligent and more attentive to details.
The only disadvantage it has is that it isn't free. The cost of this app is 2.99 dollars. However, it is a one-time purchase which means you don't need to spend vast amounts of money to enjoy this particular game.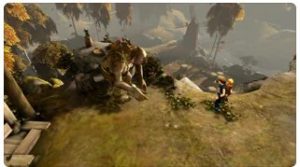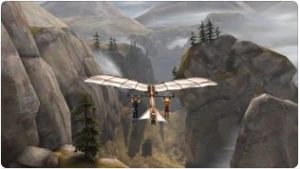 6. Staying Together
The game is full of extraordinary and unusual places, designed fascinatingly. More geometrical figures not resembling the actual figures of man and woman in real life create an exciting feeling of watching a cartoon or returning to your childhood where this type of character existed.
Managing a game simultaneously with two characters reflecting the lovers will help you improve your attentiveness to details and other features existing in this game. Helping only one of them won't help you finish the game because both characters should be moved and reach their high points for completing the attempt.
This game also provides you with various obstacles on their paths, making your game pattern less smooth as you might have thought about it; traps would intervene in your flow of the game, making it more complex and effort-consuming.
And the last thing is the colorful design of the game. Vivid images, colored trees, and backgrounds, various locations to choose from – all of this will enhance your interest and turn your playing into more engaging and funny to spend your time on.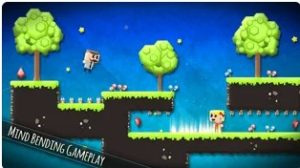 7. Fire and Water: Online co-op game for boy and girl
The adventurous game, including two characters for maintaining, is a very active and amazing game full of joy and hard work.
Teamwork, collecting gems, and finding the solution is the crucial things presented in this game. You have to cooperate with your friends, relatives or your own to succeed in this game mainly.
The fire boy should avoid the water-containing objects, while the water girl should avoid the direct opposite. If they fail to do so, your game will be over.
Playing simultaneously by both characters will cause more engagement and concentration on a particular mission and goal, making your brain try itself and improve itself, training and developing as much as possible.
This game can be played by the users at any place, even without access to the Internet. It has a chance of playing offline with whoever you want at any convenient time. That makes you feel comforted and enjoy the process of playing. Not only the teamwork features could be improved, but also the relationships between people.
It has various levels which are turning into a harder one for every next level. It contains the missions that make your brain think about the hypothesis and ideas of physics, making you learn this subject unconsciously and improve you to a smarter version of the former one.
By the way, this app is totally free. Just simply download it and enjoy it at any time.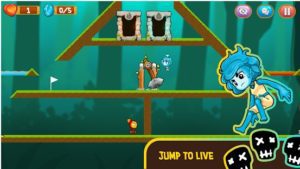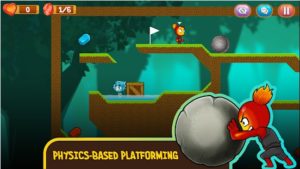 You may also like: 9 Best Anime Love Story Games