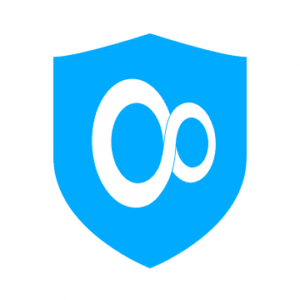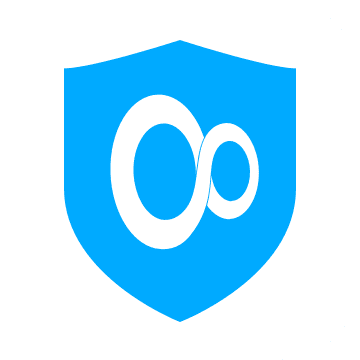 Sometimes you need access to resources that are not available in the region of residence. How to bypass IP binding to a region? VPN Unlimited from the KeepSolid company will do just fine with this task.
VPN Unlimited is one of the recommended services for bypassing locks and staying safe on the Internet with traffic encryption support.
The program provides the ability to change the IP address of your device to different addresses in most countries. Using this ability, you can access resources with restricted geographic access. Or encrypt your internet connection escape from the surveillance or of any change in your traffic by third-parties.
In other words, VPN Unlimited allows you to encrypt data on the network, gain access to limited content, hide the user's location and much more.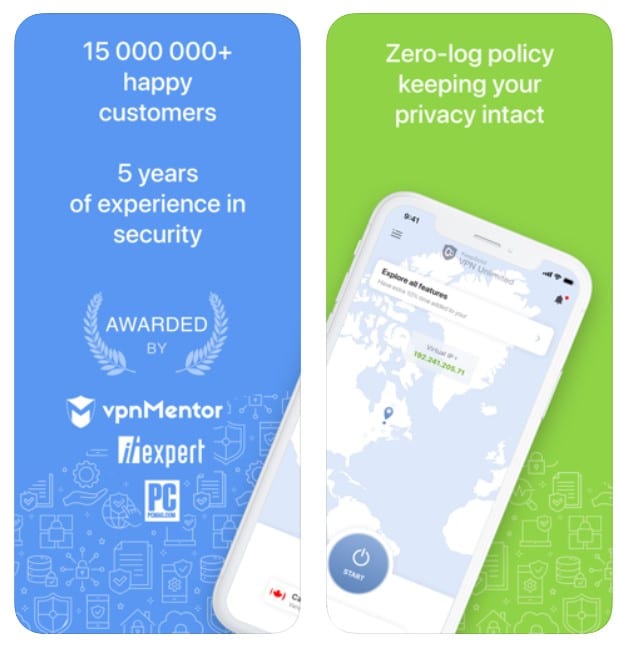 What is special about this program
Along with the program, the user has access to a number of specific functions for an additional fee. For instance, setting up a VPN on your home Wi-Fi router, connecting the static network address option. As well as configuring your own virtual server. In addition, the list of available program servers includes nodes for viewing streaming video, for example, on Netflix and BBC channels.
Unlike many competitors, VPN Unlimited service requires only a fixed payment for the provided channel. There are no restrictions on the volume of traffic and connection speed.
Another important advantage of the service is the ability to use multiple servers to redirect traffic. At the moment, the company has a physical capacity in many countries and is constantly installing new ones. If necessary, it is possible to use virtual servers with localization around the world. The service also provides a secure connection to servers offering anonymous Internet telephony (VoIP).
In addition, VPN Unlimited has another important advantage. Many VPN services involve manually configuring the browser and/or system for their use. For user convenience, the service offers a number of proprietary applications for all major operating systems. Among them are iOS, Macintosh, Windows, Linux, and Android. Both official versions from iTunes and Google Play, as well as standalone versions, are offered. To get started, just download and install the application on the desired device. After starting, the program will independently configure its settings. After that, you can get to work.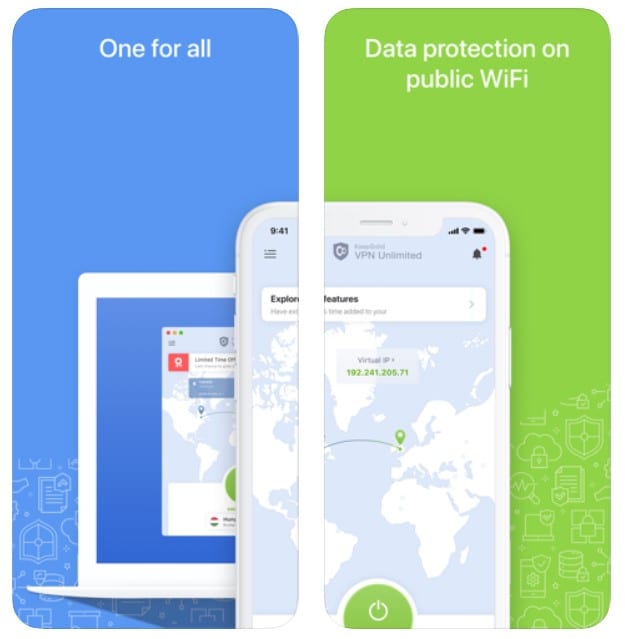 To use the service, you must register on the company website. A seven-day test period is available without restrictions on functionality, after which you will have to choose one of the available tariff plans.
For each of them, it is possible to simultaneously connect five devices to any of the supported platforms. Moreover, connection to the service can be carried out both from different and from the same platform at the same time. For example, you can connect a VPN on an Android smartphone, an iPad, a Windows home computer, and a Linux laptop. Or you can use five computers running on the same operating system.
Each device can go out under its IP with its own server geolocation. So you can use the services of a secure Internet channel not only alone but also with your family or together with friends.
Benefits of VPN Unlimited
The presence of a trial period that does not require registration and advance payment.
Ability to work on the protocol OpenVPN.
Support for proprietary protocols.
The presence of encryption according to the AES-256 algorithm.
Wide range of additional options and flexibility of client configuration. The user acquires only those features that he really needs.
Availability of round-the-clock support available in live chat.
The ability to connect four additional devices based on one license purchased.
Quick installation, user-friendly interface.
KeepSolid VPN client incorporates the main modern trends in the field of VPN technologies. Moreover, it added proprietary solutions and the ability to fine-tune additional options. And its relatively high cost will be more than compensated if the user participates in the partner program.
You may also like: Best Vault apps for Android & iOS