There is no doubt that sometimes the light set correctly turns a photo into a masterpiece. That's why a light meter is a must-have tool for every professional photographer. But carrying this device everywhere with you doesn't seem reasonable. Are there any alternatives?
Don't you think that it would be better to build in a light meter into your smartphone? It can be done by installing one of the light meter apps on your gadget. What is more, the choice of these apps is quite wide.
Well, here is the list of the best apps in this category. After being installed from the App Store or Google Play, they will transform your phone into a reliable light meter tool.
1. 💡 Lux Light Meter Free
The first tool to drop your attention to is Lux Light Meter Free. With it, you will be able to measure the amount of light, whatever your needs.
So the app is going to show you the accurate result on the illumination level of any space or area. The measurements will be done with the help of your phone light sensor.
The app is capable of showing the minimum, maximum, and average measurements. For more accurate results, zooming in will be possible. Thus, the analyzed area will be specified.
What is more, the app supports two measurement units at once – FC and LUX. That's what makes that app so convenient to use.
Apart from this, saving the measurements will be possible, too. You will also be able to add some details about time, date, and place of this or that light level. The app will keep these notes, providing you with access to them when you need it. Fr your convenience, you will be able to sort them according to various parameters.
As a bonus, the app includes such a feature as calibrating. With it, your measurements will be extremely reliable.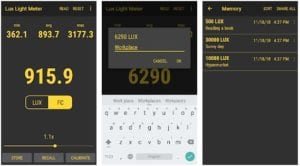 2. Pocket Light Meter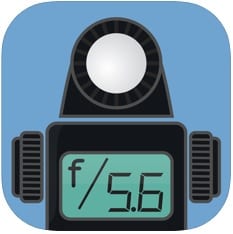 This tool from the App Store has been created for photographers only. It is called Pocket Light Meter.
The app is powerful enough to register the light level and to show you time, aperture, and, of course, ISO. Again, you will be able to save these measurements directly in the app. What is more, they can be completed by some notes as well as date and time.
Besides, it will be possible to save the images logged to your phone gallery. As for an alternative, that can be stored on the Dropbox.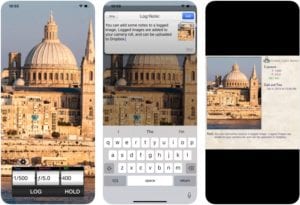 3. Smart Luxmeter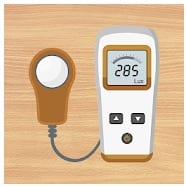 Smart Luxmeter is one more universal tool capable of measuring the light level. The results will be as accurate as it is possible.
Working in collaboration with the sensor on your phone, the app will determine the level of illumination. It will take just a few seconds to learn the light level of every place. What is more, you will see three measurements at once – minimum, average, and maximum ones. With this feature, you will be much better informed.
As for some details, the app supports both LUX and FC unit measurements. Also, calibrating will be possible, too.
Are there any distinguishing features? Yes, the app is going to present some charts with visual information on the light level. It will be perfect for those who like graphic information.
By the way, app calibration will also be possible. That's why you won't have any doubts regarding the measurements.
The only minor disadvantage is the lack of keeping logs. But comparing it to all the advantages, it doesn't seem to be a big problem.
P.S. The app's developer has a collection of other handy measurement tools. They are also very worthwhile.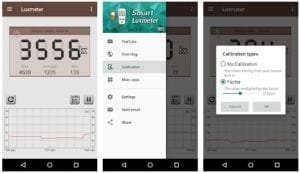 4. myLightMeter PRO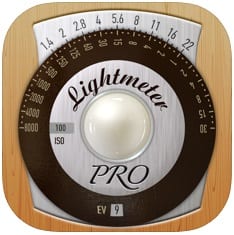 When it comes to considering this very app, again, we can only praise it. Most app's users also find this tool flawless. myLightMeter PRO will become your digital pocket light meter available 24/7. We can say that it is significantly accurate, with many additional opportunities to be discovered.
Apart from this, all the measurements can be saved in the app directly. That's why, since now you can get rid of paper notes.
One more thing that worth our admiration is the design of the user interface. It will allow you to feel yourself the owner of an exclusive gadget. At the same time, it works perfectly as a measuring tool.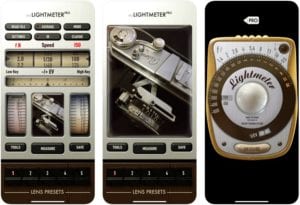 If you are fond of photography, you probably need an outstanding app to unblur photos. By following the link, you will gain access to the full list of these tools.
5. Lux Meter (Light Meter)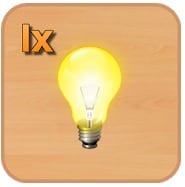 Talking about the app from Google Play, we suggest you install Lux Meter (Light Meter). Despite its minimalistic design, it is so efficient in measuring light.
The app represents an awesome tool that is going to meet your requirements for sure. Thus, with it, you will learn the illuminance level wherever you are. Again, the app will generate the result on three parameters: minimum, average, and maximum level. For better visualization, the data will be completed by graphics.
Finally, it must be mentioned that the app connects measuring FC and LUX at once.
6. Lux Light Meter Pro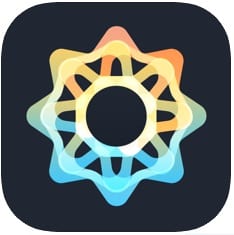 As for an alternative for iOS, we highly recommend you to install Lux Light Meter Pro. This simple tool will become a great assistant for you.
To begin with, the user interface is quite similar to the previous app's one. But also it is even more minimalistic. It will make you stay focused on the most important things.
As for the measurements, the app takes them with the help of the front and rear cameras. That's what we find amazing. After the app examins the light level, you will be able to see both average and maximum values. Nevertheless, keep in mind that it doesn't show the minimum one.
Regardless of what unit measurement you prefer, you will definitely like the app. The thing is that it supports both LUX and FC. Furthermore, it will be so easy to switch between them.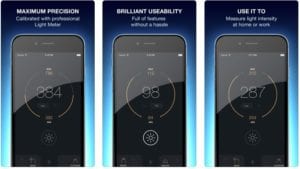 7. Light Meter – Free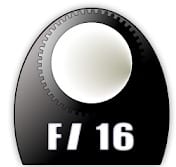 The next app we are going to review is Light Meter – Free. Being a very uncomplicated tool, it will become a cool helper for any specialist in photography.
Well, with this app, you will have access to measurements of such parameters as f/, iso, sec, ev, and so on. Like in most cases, this very app unites both LUX and FC units. The results, shown big-sized on a dashboard, will be pretty correct.
Besides, you will have other excellent tools at your fingertips. For example, Sunny Sixteen calculator, Depth of Field calculator, and an EXIF Reader.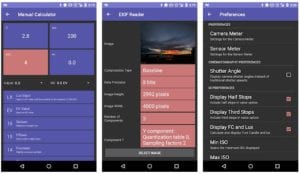 8. Cine Meter II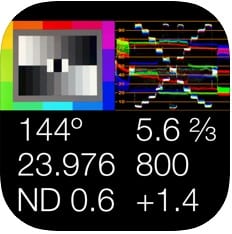 Cine Meter II is the app that provides a photographer with all the necessary information. So in case you need a tool to be aware of everything, this one is what you need.
First of all, the app will examine the area around and show the light level in LUX as well as FC. The measurements will be quite similar to the real light meters.
Apart from this, the app also includes some features of a color meter. Thus, it is capable of showing color temperature and green/magenta tint and rectify to or from your target color. That's what makes the app so intuitive.
Then, the app will give you access to measuring more than just shutter-priority or aperture-priority. By it, we mean calculating shutter speed, shutter angle, aperture, ND, ISO, and so on.
Totally, it seems that the app is flawless. Nevertheless, we guess that the user interface is far from being perfect. However, on the whole, it is a thing that you can get used to.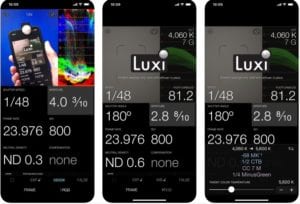 9. LightMeter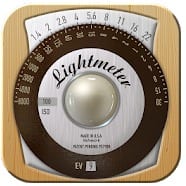 LightMeter is the app uniting both simplicity and power. With only several taps, you will have an opportunity to measure the amount of light around.
So the app will definitely help you by showing the ISO and metering the incident and reflected light. However, that's not half of the story. The thing is that it has many other nice features, like low light alert, spot measure, calibration, vibration on the measure, etc. So the app is worthy of being installed.
As for other minor advantages, we can pay your attention to the appealing user interface. In a word, this tool will be of an unusual design. What is more, the number of buttons has been reduced to a minimum.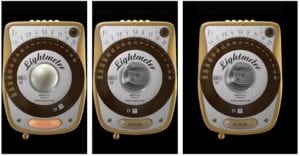 10. Lumu Light Meter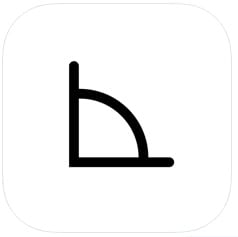 Still not satisfied? Try the Lumu Light Meter app then!
This excellent tool is powerful enough to show you accurate measurements on exposure time, f-number, ISO, EV, lux, FC. Besides, it has some more handy built-in tools that can calculate:
average value;  

the contrast between multiple measurements;

value for the ambient light;

flash duration and its intensity;

color temperature (both in Kelvin and Green/Magenta shift);

light color in X, Y, Z coordinates or CIE1931 diagram;

exposure time for custom pinhole camera settings.
Talking about distinguishing features, we can't help adding that the app works perfectly not only with photos but also with videos. That's why the app will help you to set FPS, F-number, exposure time, and ISO even for sequences of frames.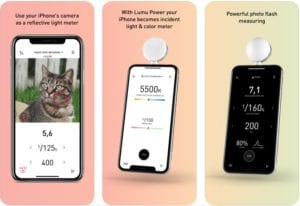 11. LUX Light Meter FREE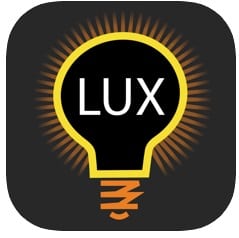 The last app we want to talk to you about is called LUX Light Meter FREE. Though it is considered to be a little bit primitive, it does its work so well.
To measure the amount of light, you will need just to point your device at your aim. Using both front and rear cameras will be possible. After that, the app will show you the measurements taken. The app's simplicity is the thing to admire.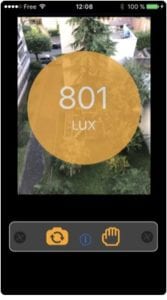 You may also like: 6 Best apps to remove glare from photos (Android & iOS)