Are you tired of feeling indecisive and wasting precious time trying to make a choice? Yeah, we totally get it. Making decisions can be tough, especially when you have a lot on your plate.
Luckily, we have compiled a list of the best free decision-making apps for both Android and iOS to ease the process a little. These apps are made to help you make choices quickly and efficiently, using advanced algorithms and data analysis. Some of these weigh the pros and cons, while others turn decision-making into a fun game, so there's something for everyone.
Don't be confused with Decision Making Games!
You can use these apps for anything, from picking what to wear to deciding whether it's time to quit your current job. With so many great options out there, the hardest part might just be choosing which app to get. Take a look!
1. Spin the Wheel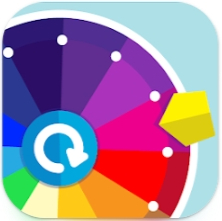 Are you tired of endlessly agonizing over decisions? This app is here to make things easier for you. It's an easy-to-use randomizer that will make tough (and not that tough) choices for you. It comes with a variety of pre-made templates for any type of decision and occasion you may need.
The app is truly perfect for situations where you need to make a quick decision. Need a speedy yes or no answer? There's a wheel for that already. Can't decide what to wear to dinner? Make your own spin to get the answer. That's right, there's a full-on wheel maker so that you can create your own custom wheels with little to no effort.
It works simply: you can easily add your labels, and there are no restrictions to the amount of those. You can also use the app to host giveaways or pick dares in games or smth. There are pre-made wheels for these two occasions, all you need is to add your answer options.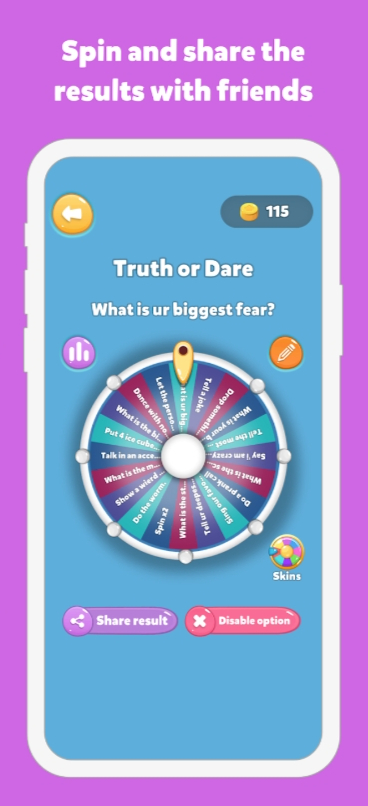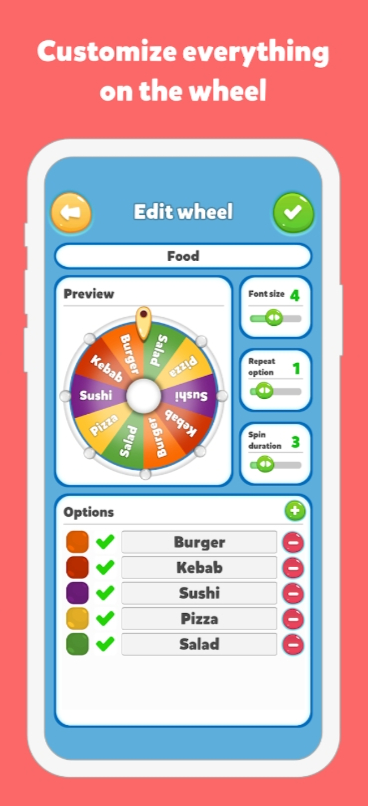 You may also like: 9 Best Dream Meaning Apps
2. Decision Roulette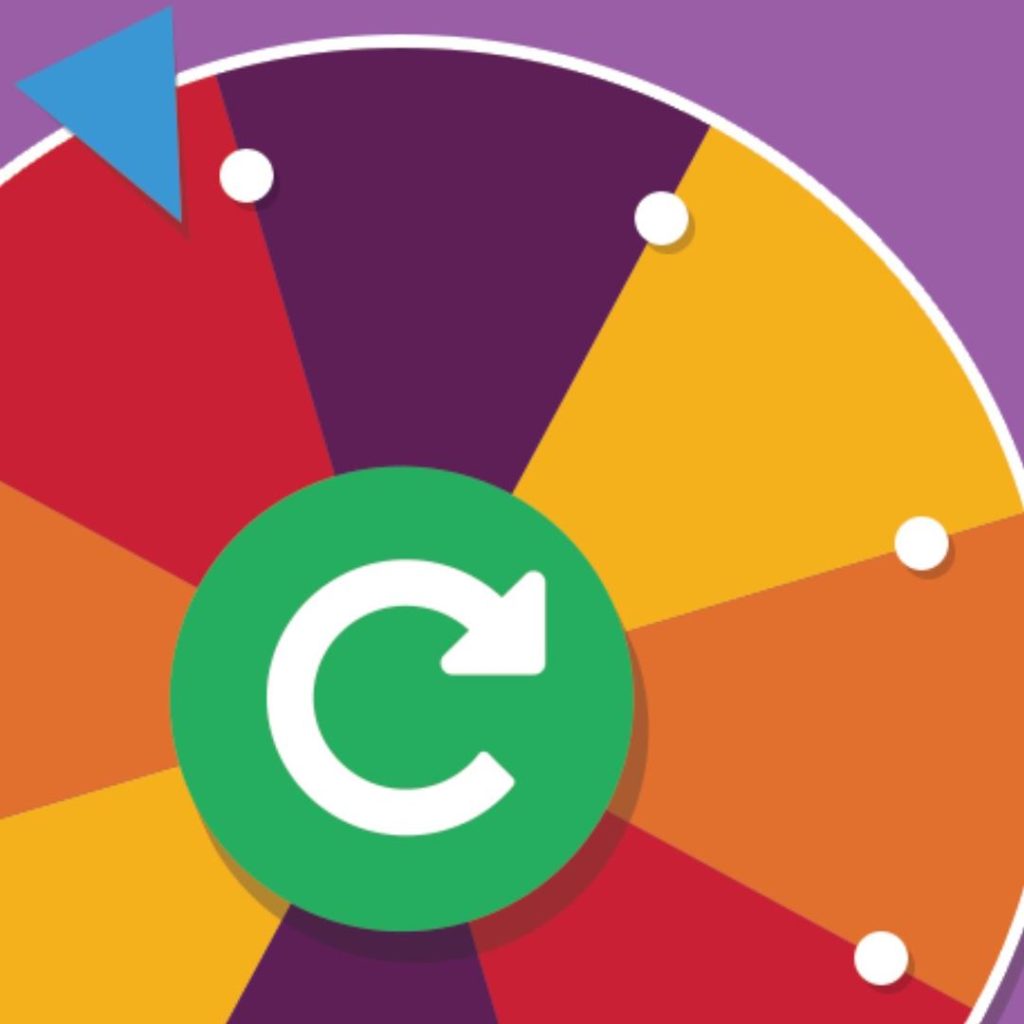 If making choices is a daunting task for you, give this app a try. It's a real game-changer when it comes to choosing among various options. Well, the app won't analyze your points and give you valid points on what you should do. Not, everything is way more simple.
It's practically a random fortune wheel you can use to quickly define your next move. The app is incredibly easy to use. Simply enter your options, spin the wheel, and let fate decide for you. You can opt for up to 50 options, so there's plenty of room for variety.
And the best part? You can even add images to each option, making the entire process way more exciting (and great for picking outfits, nails, and whatever else). The app can be sued for everything: from deciding where to eat, and what to do on a night out with friends, or even for more creative challenges like truth or dare or spin the bottle.
It's also completely free, and all the information is stored on your device. This means that everything is kept private, and you can rest assured that your decisions won't be shared with the world.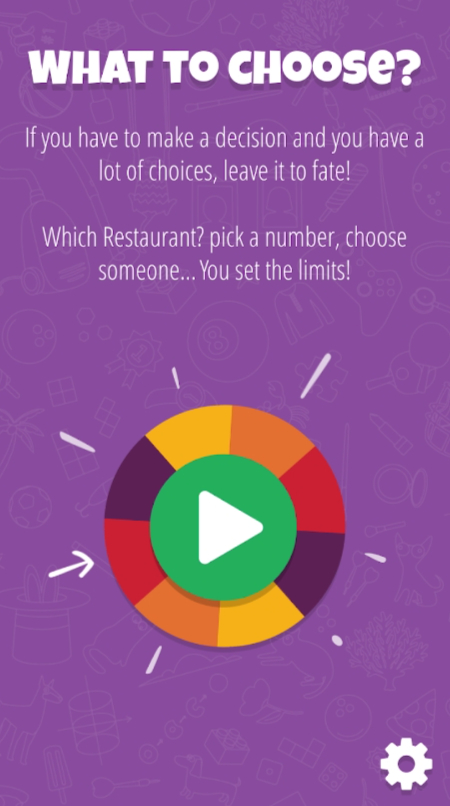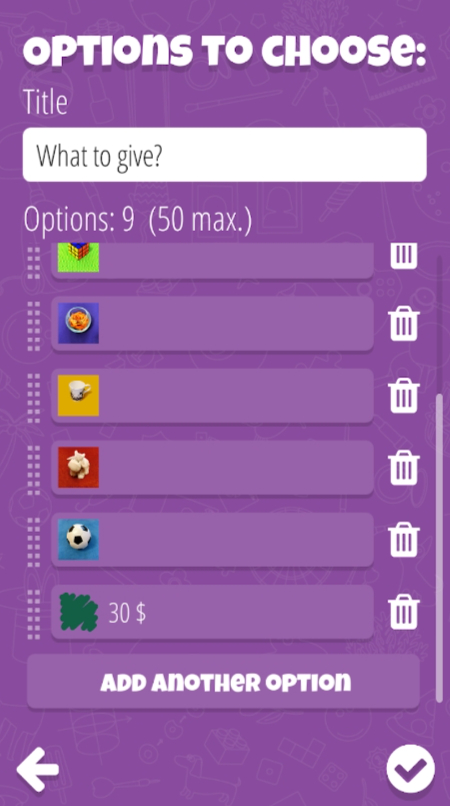 3. Tiny Decisions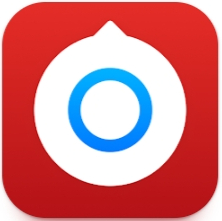 It's an assistant app that will revolutionize the way you make choices. Whether it's deciding between pizza or burgers, or choosing the perfect color for your new outfit, this app is here to help. It's a must-have for indecisive people who struggle to pick one thing before the other, and it also brings a bit more fun into your life.
This app is a minimalist fortune wheel that makes move-making fully random. If you don't have control, you won't be able to get lost in all the options, right? You'll be surprised how well the app really works. All you need to do is input your dilemma, add or import the labels, and voila! You have your answer in seconds.
Of course, the app is fully customizable, and it even lets you set the importance of each point. In other words, you can make sure the app will give you the answer you want (feels like cheating, but whatever). There are tons of built-in templates, so you can make a spin as quickly as possible. And if you have preferences or allergies, you can even select non-repeating points so that you have more specific outcomes.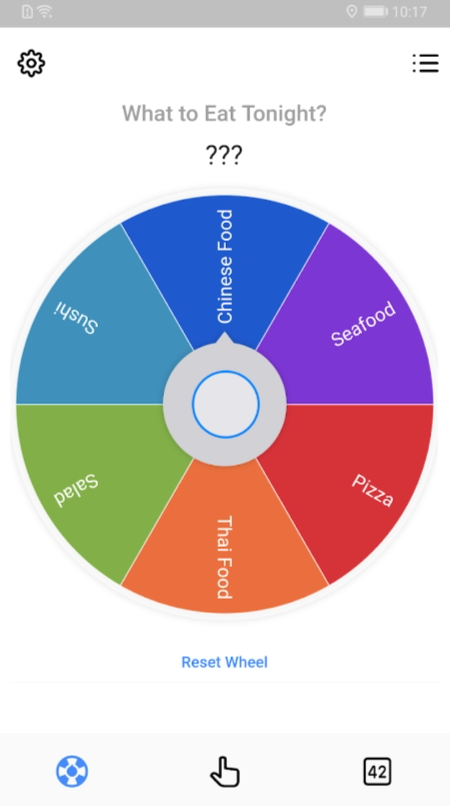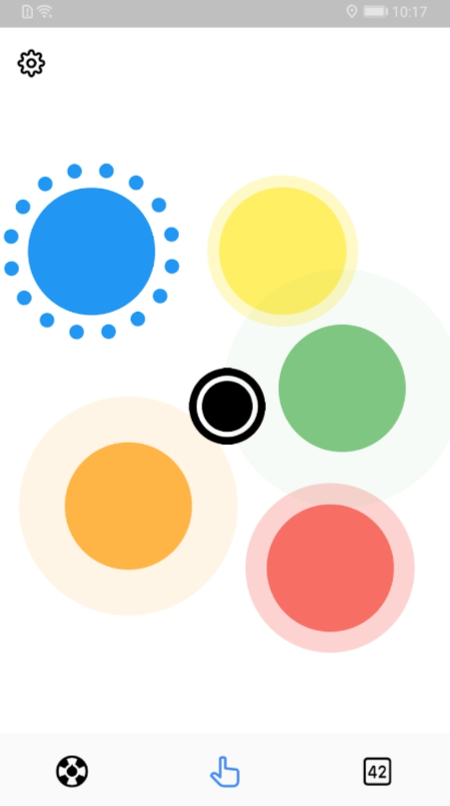 4. Random Picker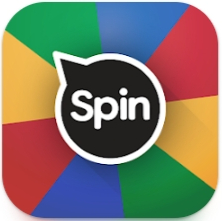 This app is here to ease your struggles with making life choices. It's a fortune wheel that will decide some things for you. The app is incredibly user-friendly, making it easy for you to add numerous custom spins to cover your needs. Not to mention, you can add as many customized labels as you want to each wheel and spin away!
Needless to say, every spin will get you a totally random result, even if you try as hard as you can! Plus, there are tons of presets to help you create a wheel with minimal effort. You can also use one of the hundreds of wheels made and published by other users if needed.
Speaking of other users, there's a chat that lets you connect with other users that are spinning the same ones as you are. You can also share your results and ask people to help you choose. The app is also fully customizable. You can change the text and background of every label and share the wheels with the world in one tap.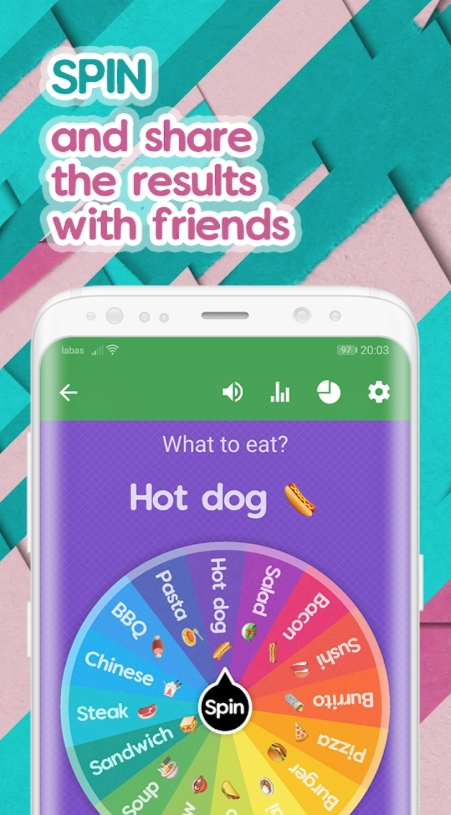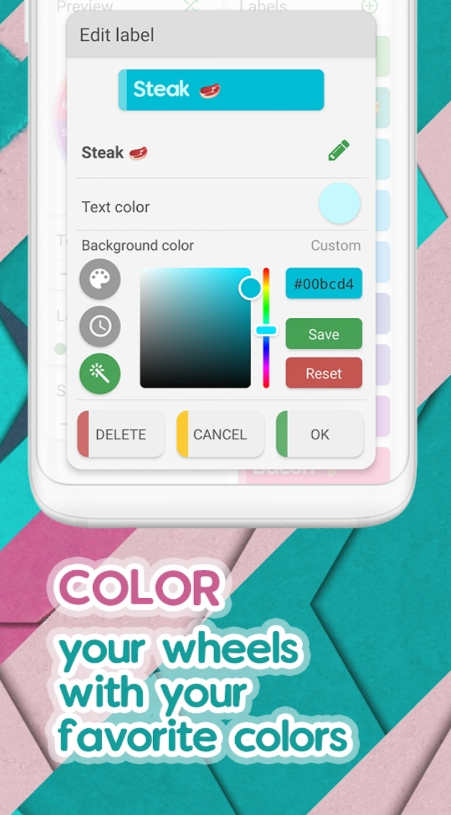 5. Harmony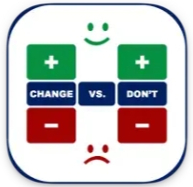 If you've ever found yourself blaming yourself for making bad decisions, this app is your cup of tea. The main goal of this one is to make sure you avoid making bad decisions and see the entire process for you. And apart from all these previous ones, this app is not randomized at all.
However, the app won't overwhelm you with complicated analysis or smth, it actually works quite simply. It will get you through 5 simple steps, just to make sure you're deciding in your best interest. In the first place, you'll need to consider all the pros and cons. Secondly, the app will make sure you're not choosing based on your biases and are active objectively.
Then, the app will guarantee you're understanding the long-term consequences of your actions. You'll be surprised how effective this step may be. Next, you'll learn not to make moves based on your emotions only (which happens to all of us all the time) and figure out how to avoid using excuses not to act. And lastly, the app will help you generate an experiment to make decisions out of the experience.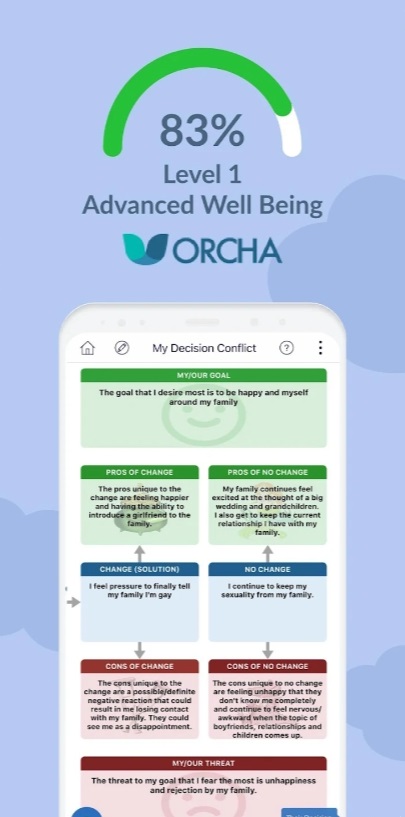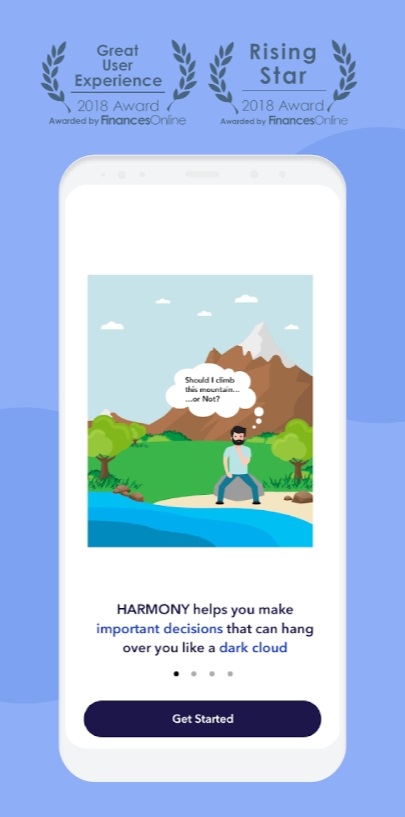 Check also: 11 Best Free Attendance Tracker Apps
6. Pros-Cons
This app will give you valid reasons to make certain decisions (or not). The best thing about this one is it won't actually decide for you. It's not about quick random pics too. Instead, the app will guide you via the process of decision-making step by step.
It works simply. You'll need to add the choices you need to make and write a list of the advantages and disadvantages of each one. Why would you need an app for it? Well, just trust the process, ok? Every point you add has a weight that you can assign to it, helping the app suggest the most appropriate choice.
In fact, there's even a collaborative mode that lets you invite your mates and colleagues to add their own pros and cons. It's a great way to get different perspectives and make a well-informed decision. Once it's done, the app will analyze all your points and tell you what you should do. Yeah, it's not a quick process, but you can use the app for more complex decisions.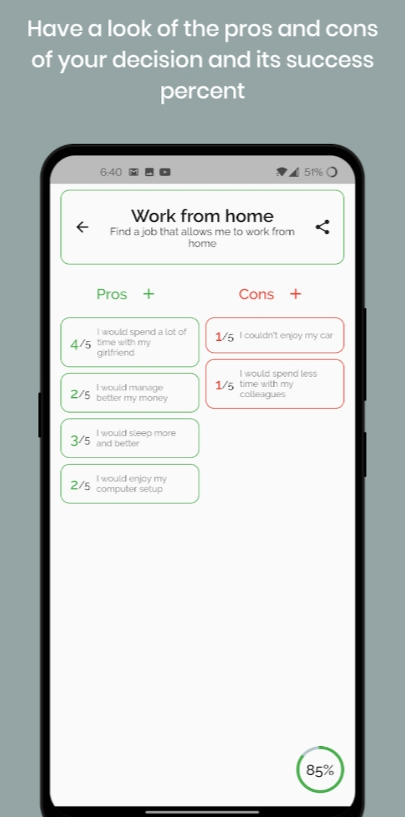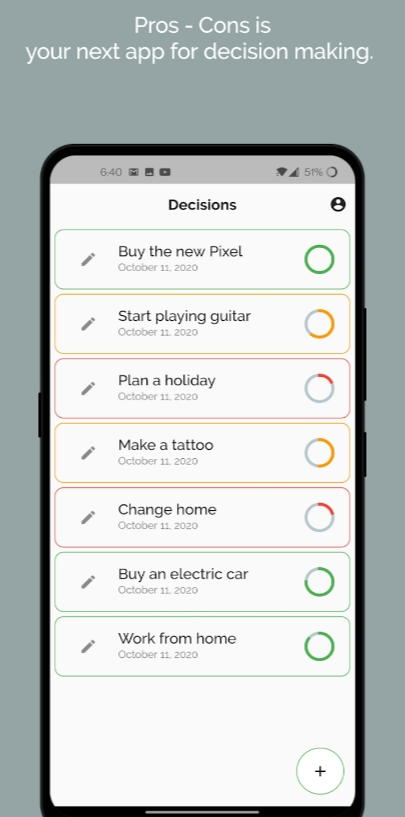 7. Pros & Cons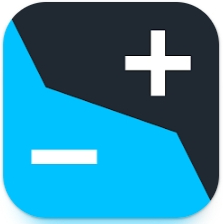 If you're someone who constantly finds themselves in the midst of tough decisions, this app is here to save the day. As you may guess by the name, it offers a simple way to weigh all the pros and cons of any possible situation. It's very similar to the previous app, really, as it also analyzes your points and gives a percentage-based result that helps you make thoughtful and balanced decisions.
The app is incredibly easy to use, you'll figure it out at the first glance. All you need to do is write down your dilemma, add the pros and cons, and let the app do the rest. It's quick, intuitive, and a great way to stay productive and efficient.
But what sets this app apart from the many other decision-making tools out there is the fact that it takes into account the level of significance of each argument. This means that the calculations are as accurate as possible, and you can be confident that the result you receive is tailored specifically to your individual situation. You may not need the app for simple decisions, but it's a must-have for complex ones.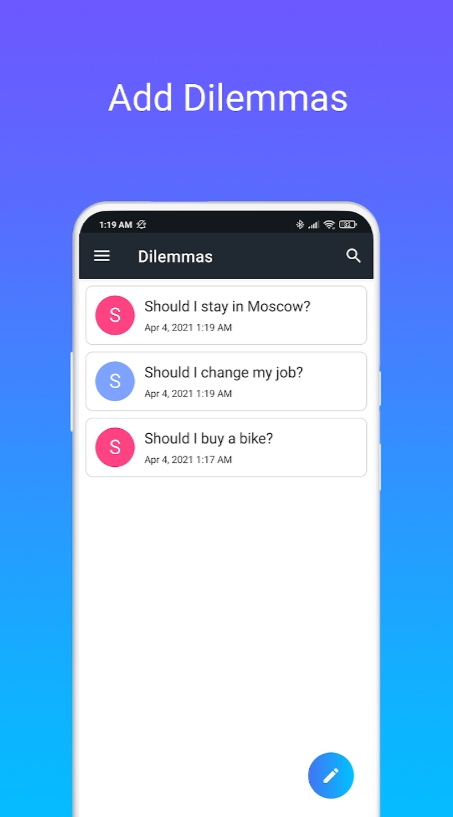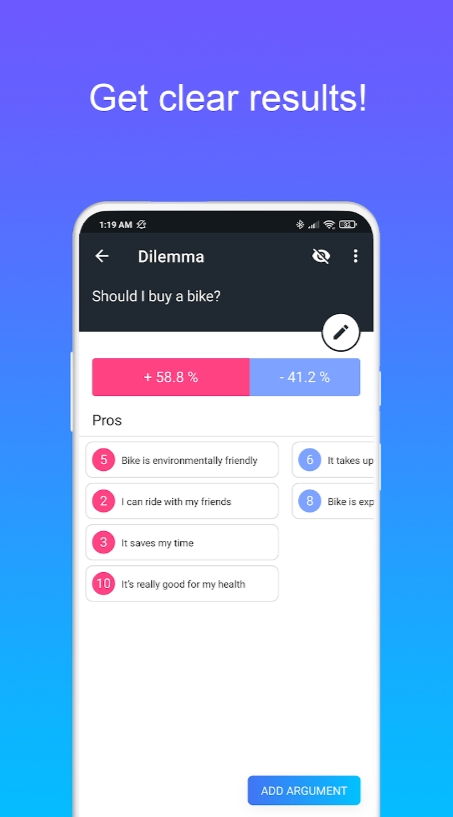 8. Decision Crafting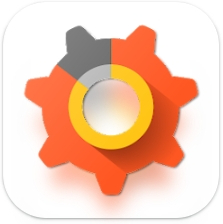 This app is a treat for everyone who wants to simplify the process of making moves. It's an analytical tool that makes it a breeze to collect information and find the best choice instantly. It lets you solve any dilemma and give valid points on why you should act in a specific way.
Just name your options and identify key criteria. Whether it's price, quality, or convenience, you can easily prioritize what matters most to you. But the real magic happens when you start comparing your options. With two different rating controls, you can rate how well an option performs at each individual criterion, and see the results immediately.
And if you're not satisfied with the outcome, you can always adjust the ratings as you go along. The app is also incredibly flexible. You can add more criteria, create or remove options, and adjust your ratings as you go. You can also easily save the reports as a doc and share them with whoever is needed.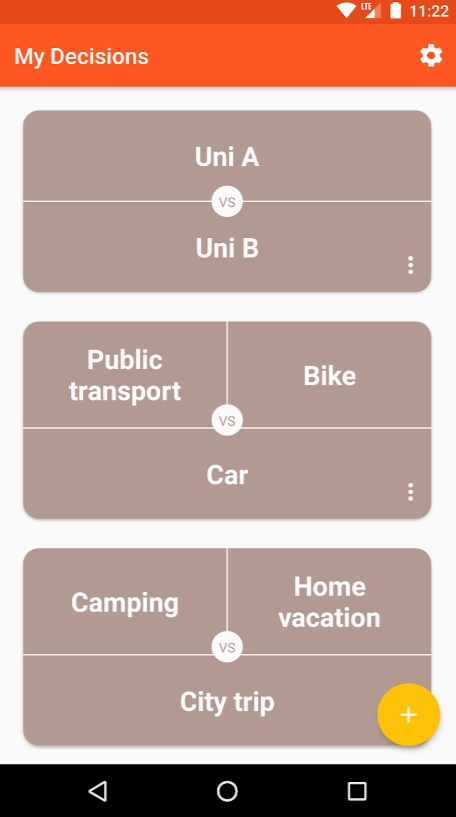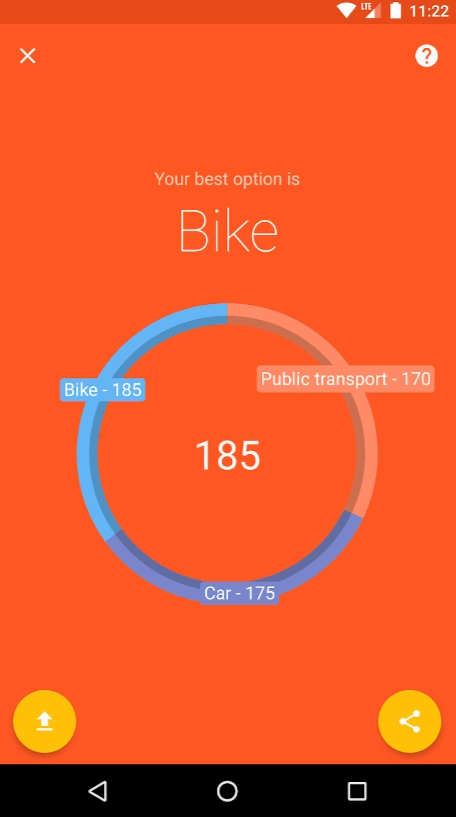 You may also check: 11 Best Apps That Round-Up Purchases To Save Money
9. Protagonist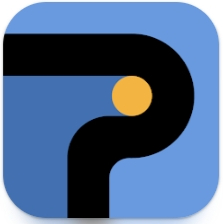 To wrap up, there's an app that helps to make collaborative decisions. It's great for business and any kind of group that need to make choices together and struggle to do that. The concept of this one is quite simple, but it makes a huge difference right away.
The app will structure all the factors that affect the final decision and lay them all right beside one another for easier perception. You'll get to pick primary criteria for each project and give each factor a proper weight by being as well. You'll also get to prioritize projects and steps to take, using a clear set of factors.
But it's not just about the analysis. The app also promotes sharing decisions and gathering perspectives from others. It makes the final choice more understandable. This will lead to more effective discussions and help you make decisions that everyone feels confident about. It also helps to move forward with your decision without any doubts or hesitations.