Are you a selfie pro who knows a lot of filters and tested dozens of imaging tools? Trust me, Paintation has something to surprise you with. Are you a beginner who doesn't understand anything about this, but still want to get some cool photos? With Paintation, you can make it easy!
Naturally, the application requests access to images and the camera. To start working in the app, upload an image from your stock, or take a photo. Then crop, if necessary, shift focus, rotate the image left, right or upside down. All the tools are in the panel right below the photo, so you can see the effect of the changes immediately.
We can also recommend you the apps to add the grid to your picture.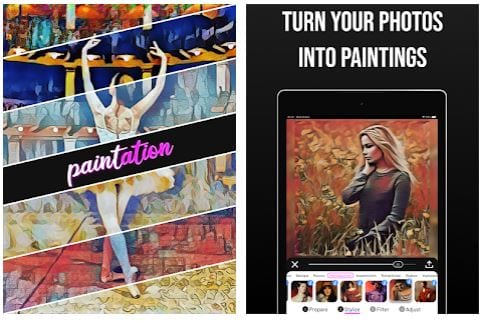 Then it is time to create! Over three dozen great works of art are at your service. Apply filters after them and turn your photo into Renaissance, Rococo, Neoclassicism, or Baroco style.
If you don't need it, try applying some more standard filter, like Ocean or Black and White, or another one, of which there are about two dozen. Polish up your masterpiece by adjusting softness, hue, saturation, and the like. Move focus, resize, flip, or crop it as needed.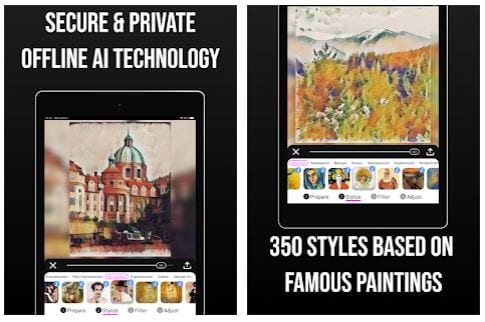 If you are not satisfied with the result of your experiments, you can easily undo it.
Well, if you received a perfect file, save it in one of the three options provided. First, the picture itself. Secondly, an image of two parts, where the original image is on the left side, and the final one is on the right. Thirdly, a whole collage from the original file, the result of one, and the work of art after which you have stylized.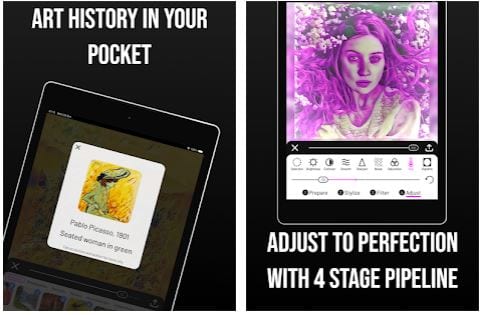 Before turning your picture into painting, make sure you have removed the red-eye effect from it – use special apps for that.
Save the file, or share it with your people via social networks and instant messengers. With a comfortable design, easy-to-use controls, and friendly tech support, Paintation will make you a selfie master and take you to the top.