Are you a fan of astrology? Do you have a deeper understanding of its subject? Or you're just a beginner who takes interest in it from time to time? No matter at which level you are, you will be pleased to fulfill your collection of knowledge of Astrology with the Planetus app.
This app gives you the possibility to read the positions of planets really thoroughly. When you first launch the app you will need to create your profile and choose your time zone so the app could make personalized calculations and predictions for you. Also, you will need to fill in your birthday, the coordinates, and the time zone of your birth.
You may also like the palm reading apps to predict your future.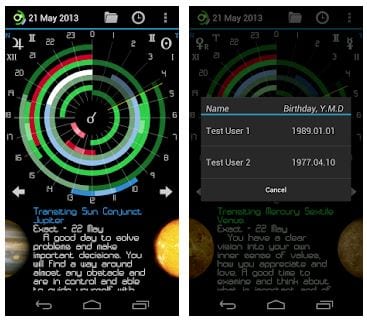 Then the Planetus app will take care of the rest. It will compile your personal chart based on the data you gave it. By the way, the app calculates the whole solar system – so you can be sure that all the details are taken into consideration.
Another interesting feature of Planetus is that it allows you not only to compile the calendar for the future but take an insight into your past events. Thus, even if you are skeptical of astrology, you can compare your latest events with the scenarios that the app will give you and make sure that the information is trustworthy.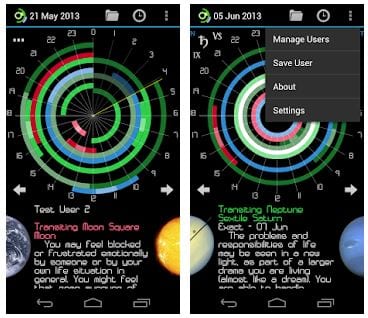 For any date – past or present there is a 24-hour digital clock with an option of transiting and its timing is very accurate. Apart from that, in the app, you will discover such features as transit intensity mapping, house systems, various orientation modes, and the list just goes on.
And if you want, you may also explore the list of the best Quran apps. 
So as it was mentioned before both profanes and professional astrologists will find Planetus worth their time. This is really something that gives you a chance to get closer to professional astrology, without the necessity to study this subject for long years.