For all of you who want to learn new languages but struggle to find the time and power for that – from now on you will be able to manage this task with this app called SmartWord.
You may also like: 9 Best Classified Apps for Android & iOS
The choice of languages that this app provides to learn is more than impressive – there you will find English, Chinese, Spanish Hindi, Portuguese, Russian, Japanese, French, German, Korean, Turkish, Italian, Hebrew, Arabic – in other words, anything you might want.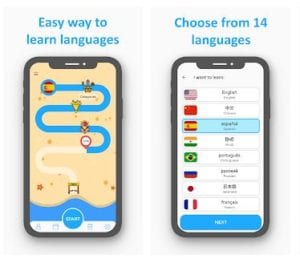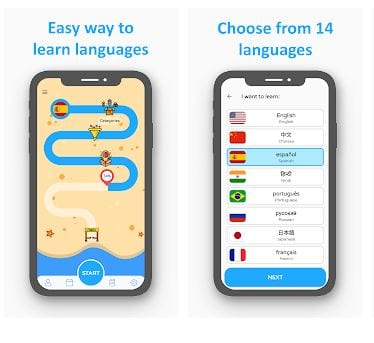 The app uses the technique of advanced learning that will allow you to memorize all new materials much faster than usual. The main problem in learning the new language is to remember the tons of information – and SmartWord will compile a special course for your abilities so you could learn as effectively as possible.
You just scroll through the cards and when you know you have memorized the word, you simply remove it from the list. What is more, in SmartWord you can set up the goals that you want to achieve in learning a language and achieve them according to your plan.
Choose how many phrases you want to learn in a day and set a deadline to a specific date in order to finish your learning by that time. Set notifications to remind you about your daily goals. Practice your learning skills with the incorporated high-quality audio system – easily listen to the correct pronunciation of the words.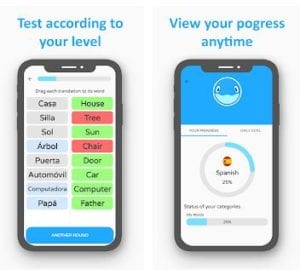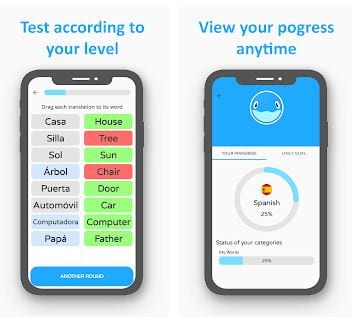 Plus, SmartWord allows you to keep track of your statistics and your progress. The information will be displayed in percentage. In addition, you can choose the speed of learning comfortable for you – and there are even more settings that you can adjust according to your needs.
And what is a language learning app without a possibility to examine your knowledge? In SmartWord you can choose the form of test that you want to take – animation, vibration, and word translation – find what is best for you.
You may also like: 11 Best Anti-Procrastination Apps (Android & iOS)
Summarizing all the points, SmartWord makes the learning of a new language stress-free and effortless. Because of the extended customization possibilities, you will be able to adapt the course according to your rhythm and getting closer to your goal day by day.