Are you tired of your mediocre daily planner app and you feel like it is demotivating you? You've been looking for a nice "to-do list" app for a long time, but simply got disappointed with everything? You are convinced that all the planner apps are the same? Check out the Taskito app – and there you will see you don't need to search anymore.
You may also like: 8 Top Digital Signature Apps for Android & iOS
First of all, the interface design of Taskito is slightly customizable – it means you can choose the color of the theme. Also, you can synchronize all the data that you have in the app with your cloud storage. Plus, the notes that you have in the app can be exported in CVS format.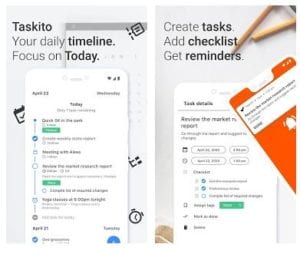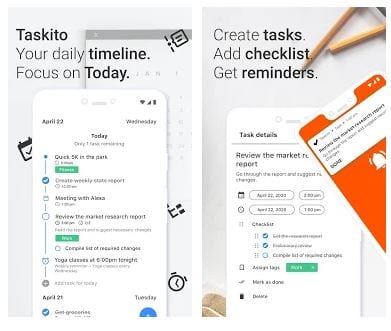 The app has two main modes: the calendar mode and the day mode. In the first case, you see the "list" of days that you can scroll through and choose any day from the calendar along with adding necessary reminders/tasks/notes to this day or just see what happened if this is one of the days from the past.
This kind of system is completely authentic and effortless in usage. The fact that you don't deal with that standard boring calendar while planning things anymore, already makes the whole process more captivating.
When you want to add reminders or tasks for a certain day you need to click on the blue button in the lower part of the screen and you will see a menu of what you can add: a note. a single reminder, a systematic reminder, a task, and so on.
If you're adding a task, you can always add a detailed description of it and set up a reminder for it as well. To the notes section, you can even add tables and documents.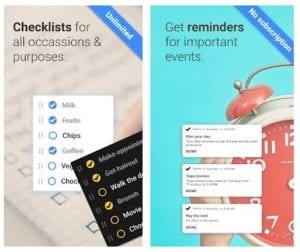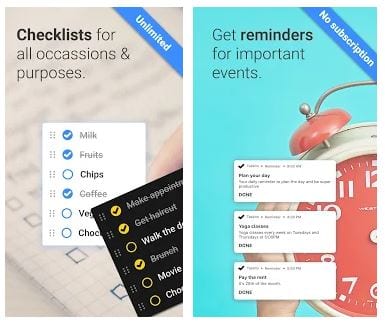 In the second mode, a "day" mode, only the schedule for the current day will be displayed. But even in this case the main page doesn't look too "employ" since it already includes the template for the day plan and also the calendar at the bottom of the screen. This mode will be more suitable for those who want to concentrate on current tasks instead of planning ahead.
The best feature of Taskito is its simple, but not boring structure. It seems like this app includes everything a good daily planner might need and at the same time it doesn't feel too empty or too overwhelming.
You may also like: 11 Best Anti-Procrastination Apps (Android & iOS)
The problem with most planner apps is their starting pages look so empty and demotivating – that you don't know where to start. In the case of Taskito, you already have the structure, you just need to fill it in and plan your daily schedule just like a game.